Cutlery Crafts range from home decor to accessories. The cutlery crafts we have gathered here for you can be made with plastic, wooden, or silver pieces. Some of these cutlery crafts will require very strong hands and somewhat complicated steps but I assure you that they will be worth every drop of sweat. Let's get crafting, shall we?
---
1

Fork Bracelet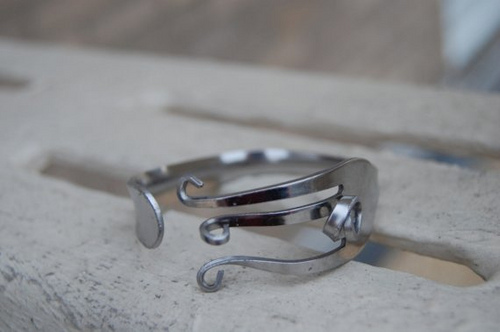 I thought I'd start this list of cutlery crafts with something a tad difficult. But only if you don't have strong arms or the fork you used is the unwieldy type. Otherwise, making this fork bracelet will be a breeze.
---
2

Plastic Spoon Rose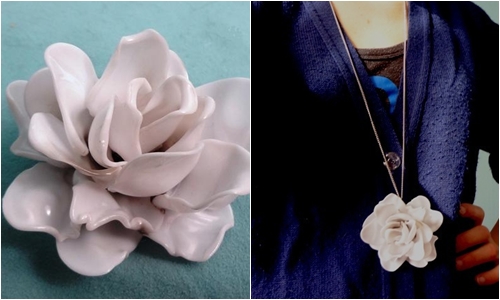 This is one of the DIY cutlery projects here that I am itching to do. I am always on the lookout for faux rose crafts and I will definitely be giving this spoon idea a try.
3

Hooks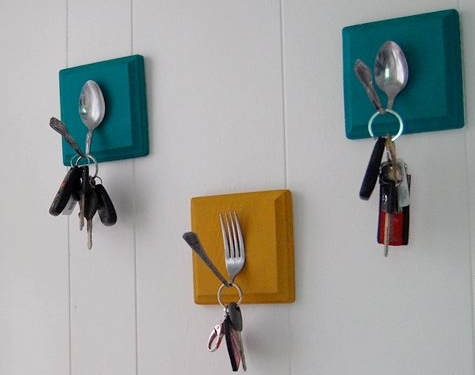 I'm sure you've seen versions of these hooks online. Design*Sponge has a tutorial that involves these colorful bases. The hooks featured here are glued to the base but you can also nail yours if you want cutlery hooks that can take heavy stuff.
---
4

Wreath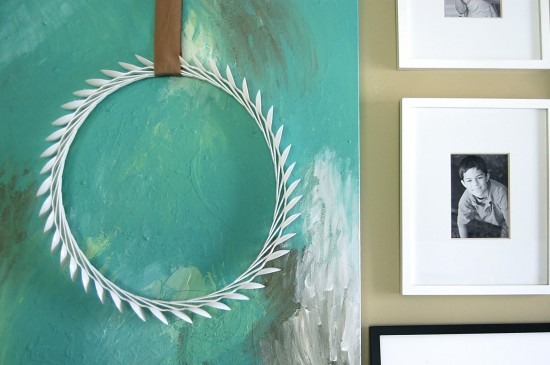 From the author: I love projects where you don't have to think or spend much money. Hot glue, 50ish spoons and 15 minutes. And the result: this beautiful and clever spoon wreath. This is one of those projects where the effort you exert is inversely proportional to the rewards.
---
5

Spoon Ring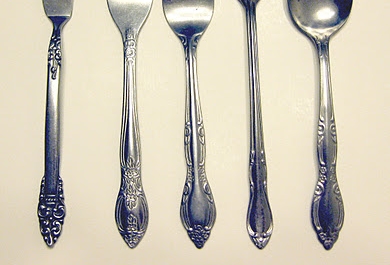 We can't make a list of cutlery crafts without including one for making a spoon ring, can we? This project involves a saw, metal cutter, hammer, and pliers. It also involves you forming the cutlery handle into a passable round shape. It could be hard but it's a lot of fun.
---
6

Spoon Lamp Shade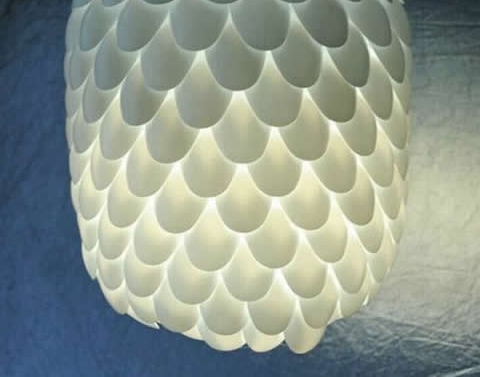 How beautiful! The fact that this shade is made of spoons is not the only awesome thing about it. The base of the shade is a 5-litre plastic water bottle! Talk about awesome recycling, right? Check out the link to know how you can make your own version. I bet this will be pretty using colored spoons.
---
7

Artwork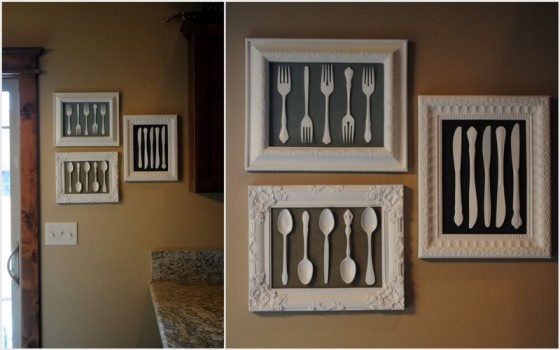 If you have silverware that you are no longer using, repurposing them to make wall art is always an option. If you do what Halsey did here, you will be creating chic wall art for your kitchen. Isn't the white paint elegant?
---
8

Spoon Pendant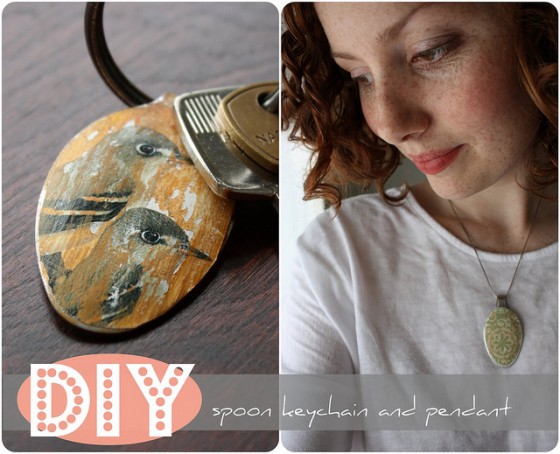 Don't you just love pendant crafts that are great repurposing projects? This spoon idea may be one of the best that I've ever encountered. It's the perfect blend of Bohemian and industrial.
---
9

Stamped Markers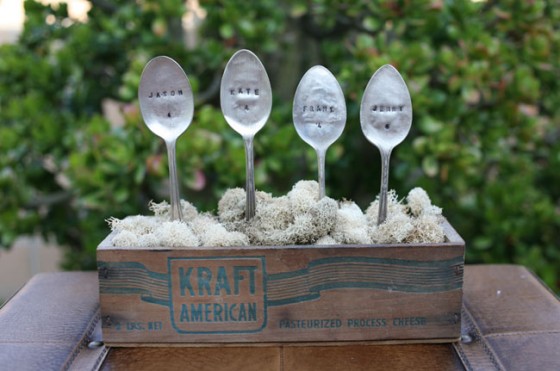 Get old spoons, hammer them flat, and bang words. The result: cute and rustic pieces that you can use as table markers for a wedding or markers for your garden. You can even use this method to make your cutlery hooks more interesting.
There you have 9 clever and creative cutlery crafts. Aren't they fun? If you have more to add to this list of DIY cutlery ideas, please let us know. We'd love to hear 'em!
---
Popular
Related
Recent