We thought we'd give here fun Bicycle Craft Projects because it's National Bike Month,. These bicycle craft projects are DIY ideas that will make you love biking even more. Take note that these are not DIY projects that will require you to use bike parts; these** bicycle craft ideas** involve racks, storage options, and others. Let's check them out!
---
1

Bike Pannier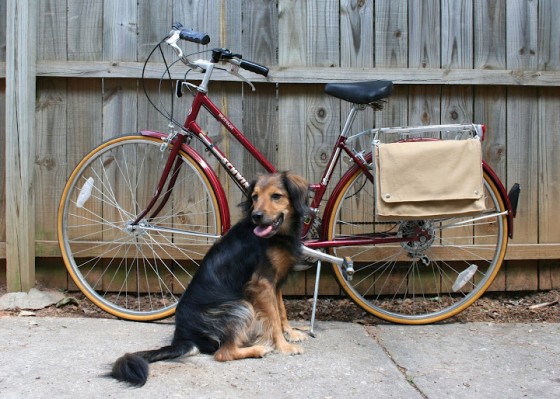 Unlike driving in a car, riding a bike means that your hands will be busy. And that there is not enough stable space on your bike for stashing your bag. This does not mean that you have to leave your daily essentials whenever you go out, though. The best solution is making a pannier. This particular bicycle craft project is fun because the pannier doubles as a shoulder bag, too.
---
2

Custom DIY Bike Storage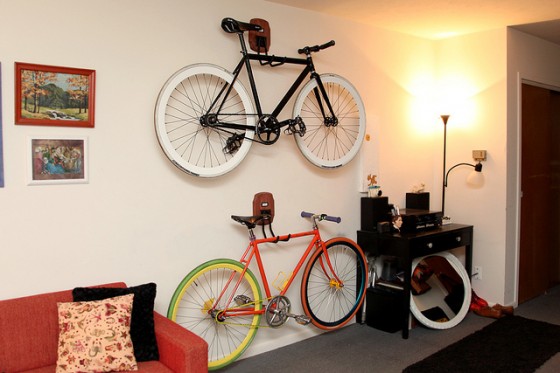 This is a great bike storage idea for those who live in small spaces or who have a blank wall in their homes. One great thing about this bicycle craft project is that it looks easy to do. Using wood plaques and hooks, you will be able to install a bike storage in your home following the steps after the link.
3

Fabric Basket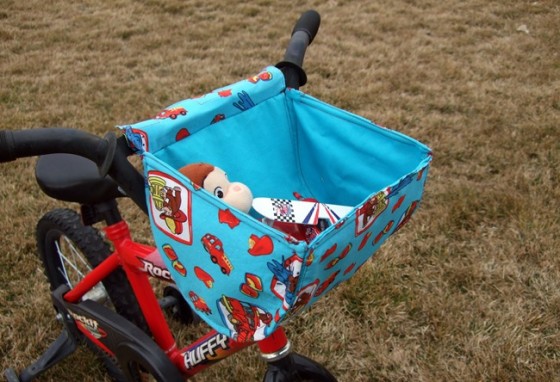 How adorable! This basket is made of fabric and wire hangers. The latter help give the basket that U shape. If you don't have young bikers in your family, you can easily modify this idea to make something more grown-up.
---
4

Decoupaged Helmet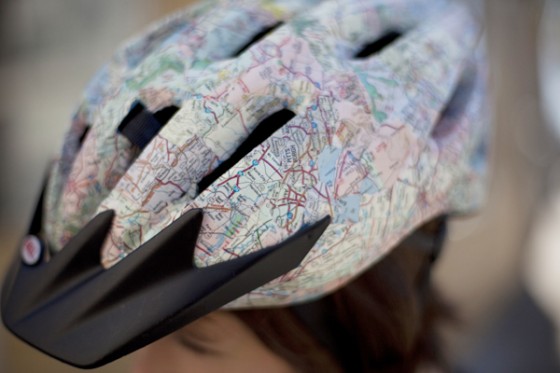 How insanely cool! I love that the paper used is a map. It is perfect for a helmet that you can use for exploring your city. Of course, you can also use any other pretty paper you like. Check out the tutorial to see how Hannah made her helmet look 10x lovely.
---
5

Bike Trunk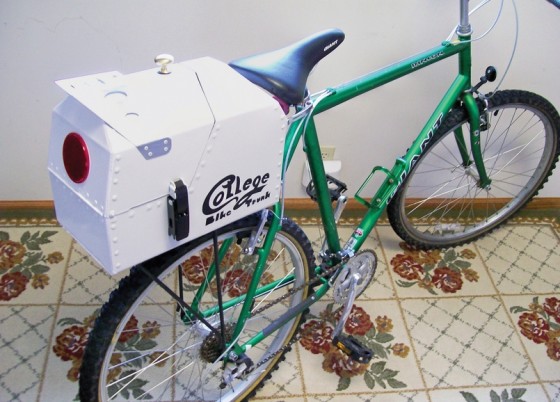 If you don't fancy having a pannier attached to your bike, perhaps this particular bicycle craft project is what you are looking for. That awesome trunk is made of sheet metal. It is beautifully constructed and will surely make carrying things while riding out much easier. You can modify the finishing touches to make the trunk reflect your personality.
---
6

Handle Bar Bag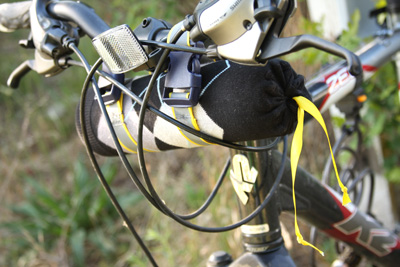 I love this bicycle craft project because it's a green idea. The basic materials used are water bottle and an old sock. Basically, you trim off the mouth of the bottle and then cover it with the sock. You then close the sock "bag" with a drawstring, attach reflective tape, attach buckles, and you're all set. For more detailed instructions, check out the tute.
---
7

Basket Liner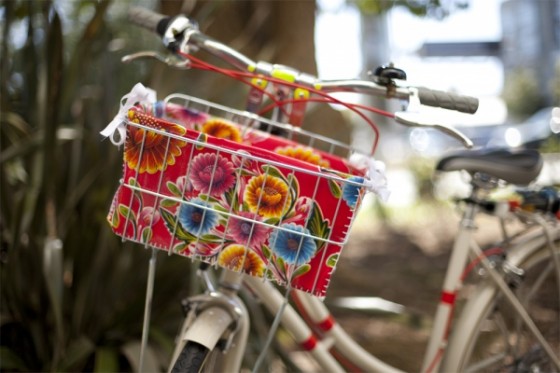 Got a bike with a wire basket? If you want your ride to look a tad cuter for the summer, a basket liner in colorful print is in order. Don't worry if you don't have advanced sewing skills, this liner is quite easy to create.
---
8

Bike Rack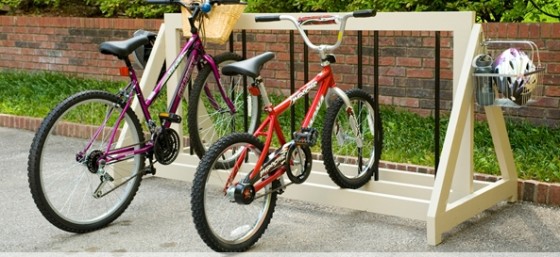 Brought to us by Lowe's Creative Ideas, this** bicycle DIY project** is sure to be a hit in your family. For those how have more than one rider in the family, making this bike rack is a must.
---
9

Bike Basket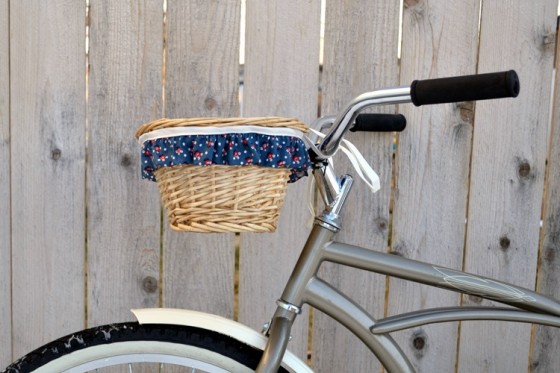 If you're aiming for cute, this bike basket is the perfect project. Isn't the native basket pretty? The color sure looks great with the blue ruffles.
So there you have fun bicycle craft projects. Got more to add to this list of DIY bike ideas? Please share them with us via comments below.
---
Popular
Related
Recent