When your period comes around, you probably avoid wearing your favorite underwear and jeans, because you don't want them to end up ruined. However, as long as you take the proper precautions, you don't have to leave them in your closet for a whole week. Even if you end up with a small stain, you can clean it right up as long as you know how. Here are a few lifesaving cleaning tips for that time of the month:
---
1

Just Use Water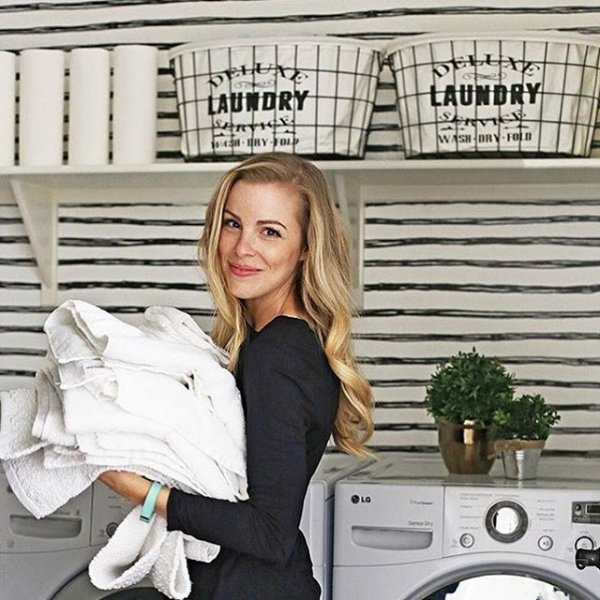 If you stain your clothing, it might not be as bad as you think. When you remove your clothes, pull the area with the stain taught and allow cold water to run over it. It might take out the majority of the blood without any additional work! However, if it's still there, try applying some soap (or even salt) and start scrubbing. It helps to do things by hand.
---
2

Try Baking Soda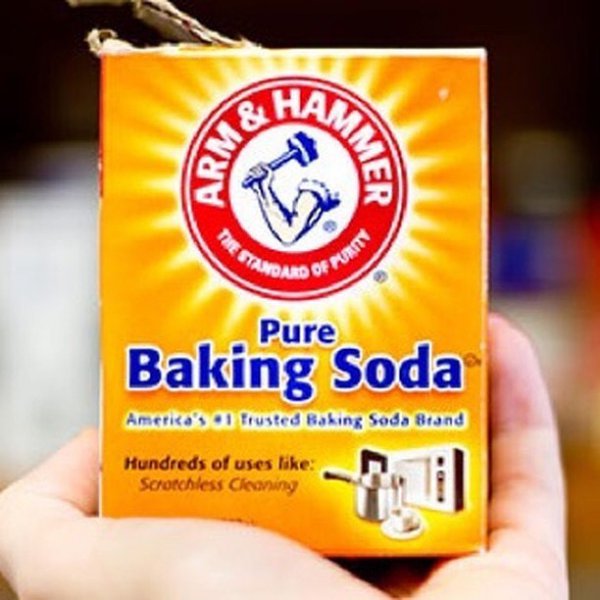 Baking soda is a lifesaver when it comes to cleaning. Mix it with cold water to create a paste and then apply it to any blood stained clothes that you have. Leave it on there for as long as you believe is necessary (the worse the stain, the longer the process). By the next day, the clothing should be back to normal!
Classic Baking Soda:
Price: $5.99 at amazon.com
---
3

Mattress Tips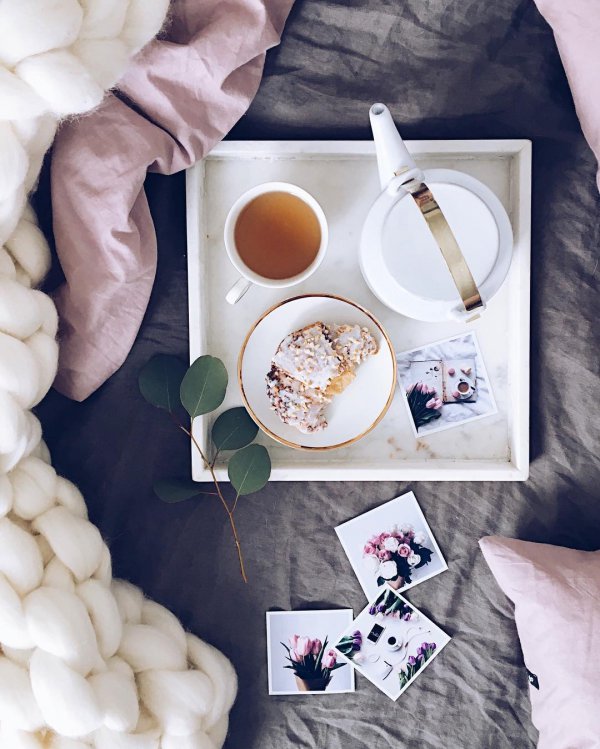 If you end up staining your mattress, you can use one of the techniques listed above. However, you don't want to get your mattress too wet or else you'll end up ruining it. That means you should use a rag to apply the liquid instead of just pouring it on the bed.
Using a mattress cover is a great idea - this will prevent the staining in the first place, it looks like a water proof fitted sheet you put under the actual sheet and no matter what happens (you can then even snack in your bed) - your mattress is in perfect shape. These are the top choices:
King Size Waterproof Mattress Protector:
Price: $34.95 at amazon.com
Queen Size Waterproof Mattress Protector:
Price: $29.85 at amazon.com
Full Size Waterproof Mattress Protector:
Price: $15.99 at amazon.com
---
4

Air Dry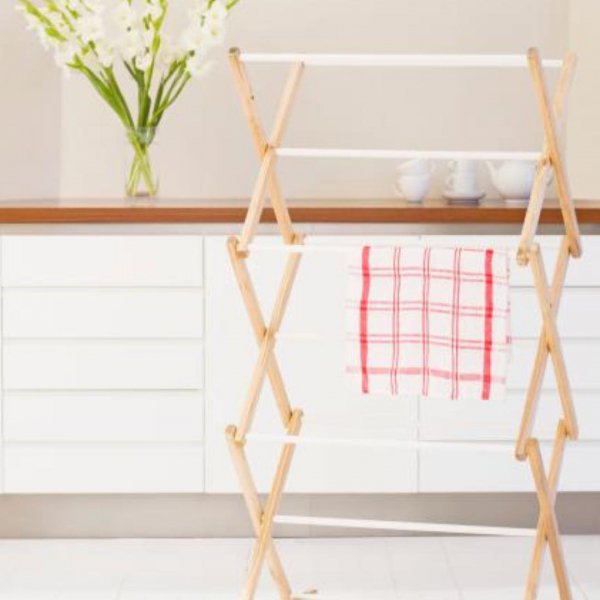 If you stain your jeans or underwear and make an attempt to clean it that fails, don't put it in the dryer. Allow it to air dry, so that the stain doesn't set. Remember that your clothing isn't ruined just because it didn't get clean after one washing. Sometimes it takes multiple attempts to get it back to normal.
I use this bamboo compact drying rack for my delicates and things that just need to air dry, love that it's bamboo, not plastic and that it's so compact, it practically does not take any space!
Price: $31.87 at amazon.com
---
5

Use Hydrogen Peroxide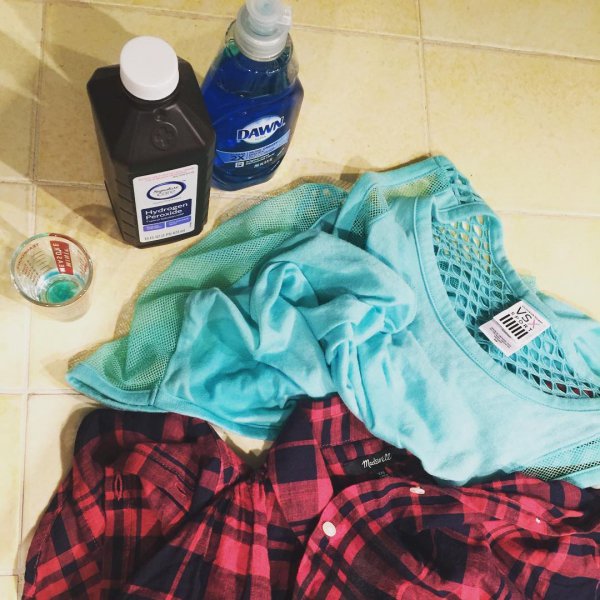 Mix some cold water with Hydrogen Peroxide and you'll have yourself a great cleaning product. Apply it to your clothing and you should be able to get any stain right out. Just soak your underwear in it and you're all done.
---
6

Regular Wash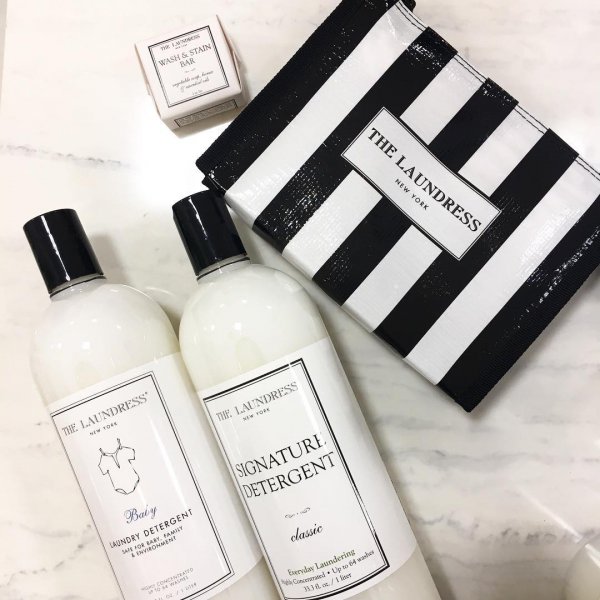 If the stain isn't that bad and you don't have much time to hand wash your clothes, just stick them in the washer like you normally would. Try using a very good detergent, like Laundress Signature detergent, it gets whites whiter and works on stains as no other detergent. Plus the amazing scent!
The Laundress Signature Detergent:
Price: $19.48 at amazon.com
7

Avoid Hot Water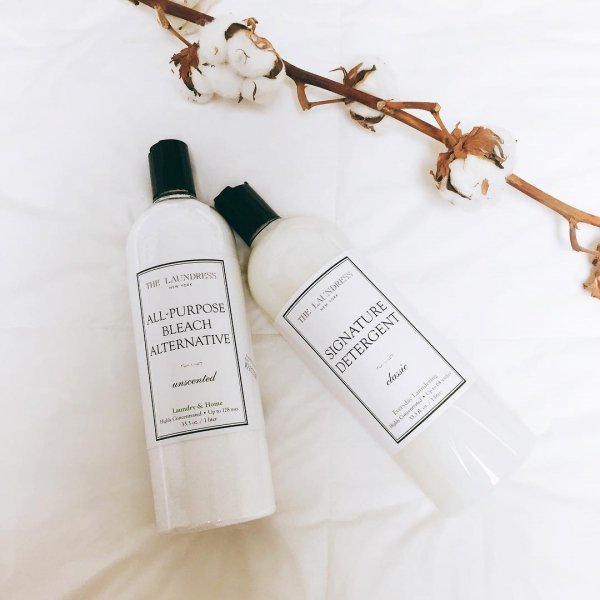 Whatever method you use to clean, avoid hot water. If you use it, then it's going to set the stain, so you should stick to using cold water. Save all of that hot water for your next shower. It helps to have a long, relaxing one on your period, anyway. However, if there is a very stubborn stain, especially on white, that just won't come out, dissolve a tea spoon of this Bleach Alternative in warm water and leave the item in the water overnight. In the morning, rub gently and put it in the washer machine, adding an additional tea spoon of this whiter into the detergent. The stain will be gone!
This Laundress Bleach Alternative takes stains out without harsh chemicals, exactly what you need!
Price: $18.00 at amazon.com
Your period shouldn't stop you from wearing your favorite clothes. Most stains will come out, so don't freak out if you get a little blood on your favorite jeans. Just remember that the sooner you start cleaning, the better your chances are of getting the stain out. What other pieces of advice do you have for women on their periods?
---
Comments
Popular
Related
Recent