By now, I am sure all of you know what happened in Paris on November 13, 2015. As of this writing, at least 129 people are dead, with the first victims' names confirmed. Over 350 people are believed to be injured. I cannot bear to think about how many of you are personally affected, but the hearts of everyone at AWS are with you. In varying ways, this tragedy touches everyone. A single visit to Paris can make it feel like home. The city is so iconic that even people who have never been there find it familiar from its presence in media and entertainment. Some people simply ache to see this happen anywhere, to anyone. The showing of support from the entire world grows as more becomes known about the coordinated attacks that set the City of Light on fire. However you are moved, there are many ways to show your support and solidarity. Nous sommes Paris, we truly are Paris.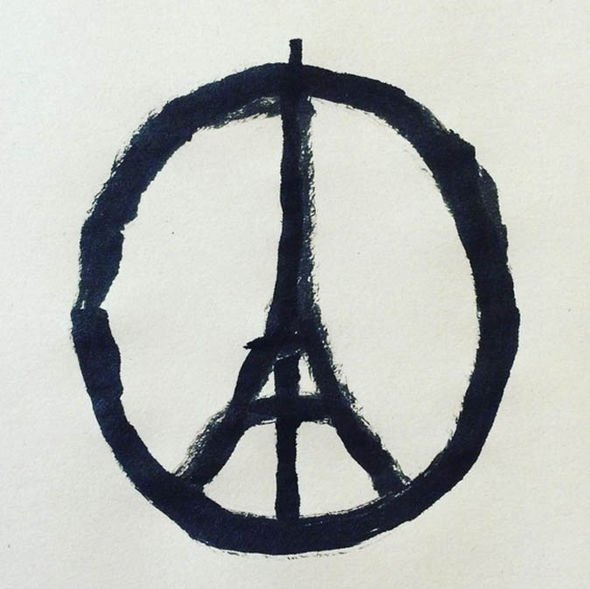 ---
1

#PorteOuverte

People all over the world are rallying on social media to open their homes to anyone who needs shelter or a place to stay. Porte ouverte translates to "open door" and began trending on Friday following the attacks, with Parisians using it to welcome anyone seeking solace, shelter, safety, or security. Now it's a global trend, with people everywhere offering space to French travelers unable to return home due to closed borders or delayed flights. Check regional hashtags, as well; your country may be using another one. For example, #StrandedInUS is trending in the United States.
---
2

Give Blood

No matter where you are, donate blood. Even if you're on a different continent, in a different timezone. If you are in a position to give in blood in France, please do so. You can donate blood with the French National Blood Service or you can try the Don du Sang à Paris app.
---
3

#PrayForParis

Religion, if any, is irrelevant. It does not matter if you define it as praying or call it something else. In whatever way feels natural to you, send your positive energy to the victims and their families, to the survivors, to every person in any way touched by this. Send love.

@Heather, who also has a special connection to Paris, created a list of touching tweets from celebrities doing just that. We would very much like to share them here, as well:

Ruby Rose


** Katy Perry **


** Kim Kardashian West **


** Chris Brown **


** Mia Hamm **


** Holly Robinson Peete **


** LeBron James **


** Lil' Kim**


** Jared Leto**


** Kelly Clarkson**


** Harry Styles**


---
4

Donate to the Red Cross

Hundreds of volunteers are helping the French Red Cross in Paris, and if you are in a position to help locally, please do reach out. Unfortunately, there's no way to donate money directly to the French Red Cross. However, you can donate to redcross.org, or give to the International Federation of Red Cross and Red Crescent Societies, where donations go toward the organization's global efforts. Please also consider donating blood to your local Red Cross.
---
5

Help the Secours Catholique

The Secours Catholique based in Caritas is a relief organization designed to help the underprivileged in the nation. It also provides aid during crises and emergency situations. If you would like to donate to their efforts, which will likely be incredibly necessary in the coming days, please go here: don.secours-catholique.org. Please note that the organization doesn't accept cards from the US.
---
6

Donate to the French Secours Populaire

Like Secours Catholique, the French Secours Populaire helps to fight poverty in France. During national emergencies and crises, it provides both material assistance and support for any victims. If you would like to donate to the French Secours Populair, you can do so here: secourspopulaire.fr. Please note that the organization doesn't accept cards from the US.
---
7

Give to the Friends of Fondation De France

If you're from the US and want to donate directly to France, you can do so through the Friends of Fondation de France, which is a US-based public charity that allows people from the United States to support the Fondation de France. You can donate to the FFDF here: nycharities.org.
---
8

Help to Feed Paris with Restaurants Du Coeur

Restaurants du Coeur provides food to anyone in need. Donations can help feed entire families for a whole winter. It's an excellent charity any way you look at it, but it's all too easy to imagine how many people in Paris will need that kind assistance in the coming days and weeks. You can donate here: dons.restosducoeur.org.
---
9

If You See Something, Say Something

These requests are popping up all over social media, from all over the world. If you see something suspicious, say something. If you see someone who needs help, give it.
---
10

Change Your Profile Picture

Some people call it armchair activism, but for others it's a visible way to show their solidarity and support. Using the French flag filter on a profile picture might not seem like much, but sometimes there is no way to articulate the horror, the hurt, or the heartbreak we feel.
---
11

Love Each Other

That's all. Love each other. Be kind. Be compassionate.

Je suis Paris. Vous êtes Paris. Nous sommes Paris.
More
---
Comments
Popular
Recent