7 Fun Summer Activities to Try with Your Loved Ones ...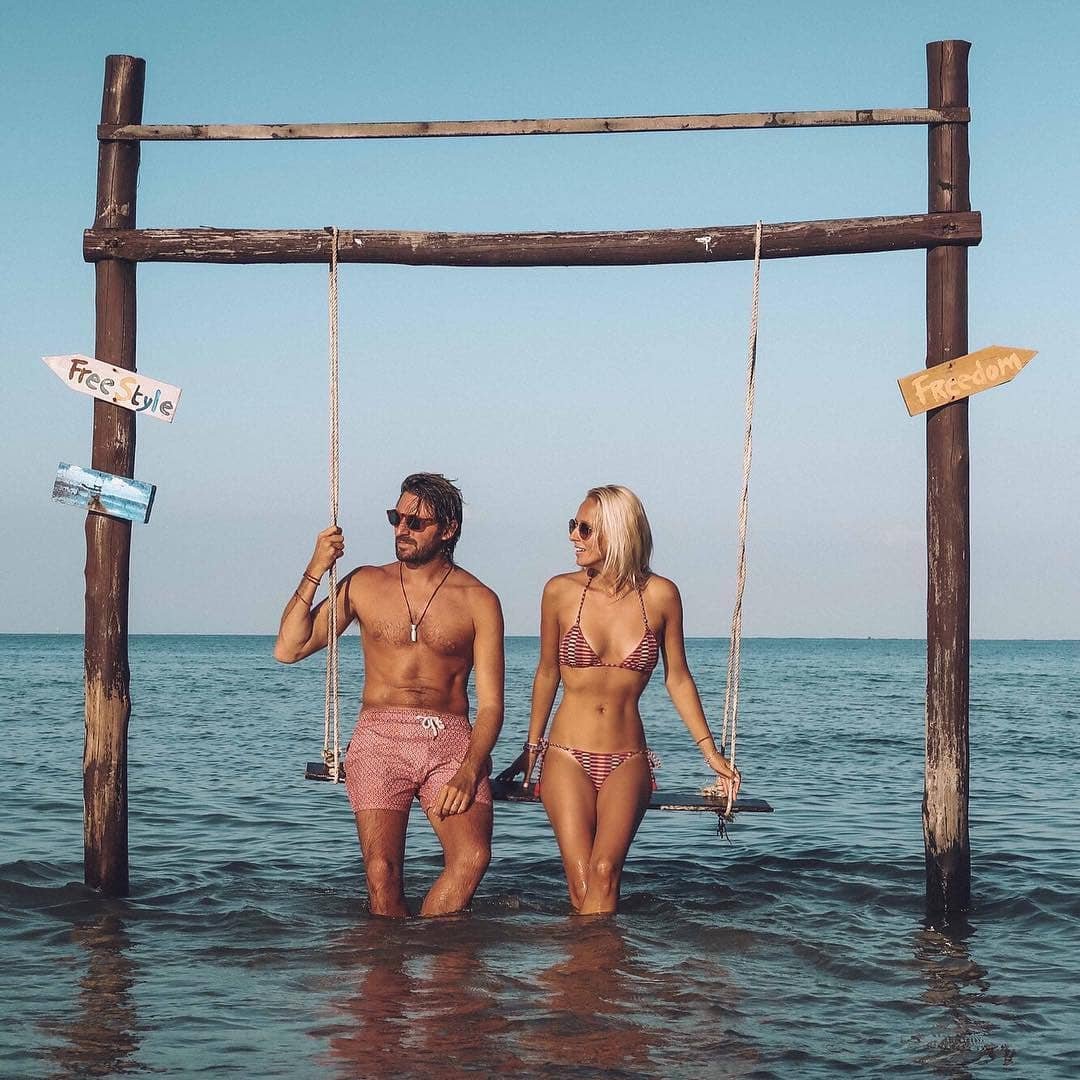 It's that time of year again, when you need to find fun summer activities... and you're sick of running through the sprinkler with the kids. We've all been there (we've all also done that thing where you speak into the fan to hear your robot voice) and we all want to find fun summer activities that can be done with your loved ones, but which aren't the same things you've been doing since you were 15. Here's my list of summer activities that will get you out of the house and into some fun!
This is basically like a world wide grown up treasure hunt and one of the most fun summer activities you can do with a group of people. People hide small objects (some are microscopic) and post the exact GPS coordinates where you can find them. All you need for this is a good eye, a GPS, and a computer with geochaching.com pulled up on the screen. AND, you can even track how long it will take a geocache "travel bug" to get from wherever you plant it to wherever you want it!
Indoor or outdoor rock climbing is a blast! It's a great workout, and if you do happen to do it outside, some of the views are amazing! Make sure that you either take a class or have an experienced climber with you or it could get dangerous, but as long as it's done safely, rock climbing can be a huge blast!
Now this can be as extreme as white water rafting or as calm as floating the river, depending on your own tastes. I personally like to take the more calm approach, but make sure that you know the river that you're one and the course you plan to take (I once stayed in a river for an hour too long and had to catch a ride back to my car 3 miles from where I thought I was). As long as you have a plan, you'll have a lot of fun!
This has always been something that I've wanted to try. I hear that it's a great way to trot along and enjoy a relaxing day on the beach or in the woods. Plus, the horse is a truly beautiful animal!
Kayaking is amazing! If you live in a town where you can get to the ocean it can be even more fun (ahem, the Puget Sound is a great place to kayak). I spent most of the time looking for jellyfish and other marine life but you can go as fast or slow as you want to and if you bring the right people it doesn't even matter if you spend 30 minutes paddling in a circle (which I may have done).
I LOVE beach combing - specifically for beach glass - but you can really comb the beach for anything. For instance, my mother and aunt collect rocks, my uncle likes driftwood and my little cousin and sister both love going to tide pools to see starfish. Carve out a day, drive to the nearest beach and see what treasures you can find (then geocache them).
Camping is a bit of a classic summer activity, but I think that it can be a lot of fun. Especially if you take a whole weekend and go to a quite little secret camping spot! Nothing is more fun than breaking away from all the big city life and enjoying nature with your family (although once I'm there I always wish I had a bathroom).
Well ladies, these are my summer fun activities, but what are some of yours? What do you do with your family when the sun comes out and the weather warms up? Let me know down below!
{{#comments_count}} Show Commnents ({{comments_count}}) {{/comments_count}}