8 Alternative Uses for Home Appliances ...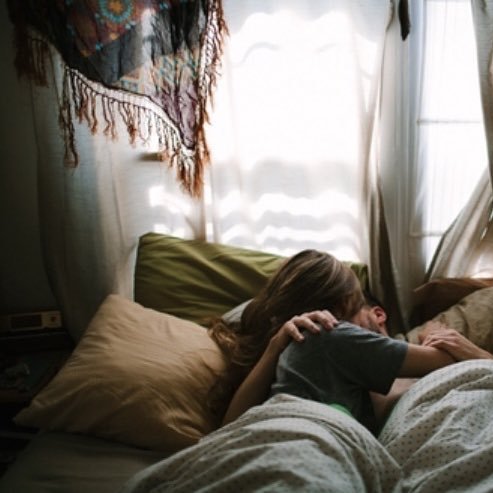 When you just love stuff that multi-tasks, it's great to know there are some alternative uses for home appliances. Items that can do multiple things save money or can get you out of a fix if you don't have the right tool. Here are some alternative uses for home appliances you may not have thought of.
1.

Electric Popcorn Maker
The alternative uses for home appliances are especially great for those appliances you perhaps don't use very often and languish at the back of a cupboard. However, home appliances with multiple uses become a bonus - like the popcorn maker. Rather than relying on the pre-ground, bland instant coffee, try roasting your own beans in your popcorn maker and making a fresh brew of coffee. With a popcorn machine there is not a lot of extra work involved, and while you have the machine out you may as well make some popcorn as it makes a good healthy snack.
If you have just been using your waffle iron for waffles, you have been missing out on a whole new world of baking ease. Try to cook biscuit dough in there, or a batch of cookies. You may be surprised with how well they turn out. You can cook hamburgers, bread pudding and even falafel in a waffle maker. Turn it into one of the real home appliance multi-taskers.
A slow cooker has its own excellent function, but you've probably never thought of it as one of the home appliances with alternative uses. If you make your own dough for bread, pizza and buns, consider using a slow cooker to prove the yeast. Recipes are always saying that you need a warm place to let the dough rise; in the winter it can be very hard to find a warm place suitable for the job. A slow cooker will not only prove the yeast perfectly, but you won't have to worry about it not rising! Be careful not to leave the slow cooker on, but rather pre-heat it and then pop your dough in to watch the magic happen.
Your microwave oven makes a great sterilizing unit. I'm sure you know that dish cloths and sponges in the kitchen carry more germs than some parts of your bathroom. You can use your microwave to disinfect a damp sponge, killing off the bacteria that otherwise you are just transferring from one pan to the next while washing up.
5.

Kitchen Tools and Utensils
Some of the best home appliances with multiple uses are found in the kitchen and the humble egg slice is one of them. Egg slicers can be used for all sorts of food where you need a nice even cut – especially mushrooms for example. Another of the alternative uses for kitchen tools is to use your pizza wheel to chop herbs.
A hairdryer is a little powerhouse of alternate uses. Need to defrost a freezer? Need to fix an adhesive setting? Need to dry something quickly? Yep – use a hairdryer. Another great use for a hairdryer is that it will remove stickers. And, did you know, if you have a real fireplace, you can use your hairdryer to warm up the wood so that your fire will start burning more quickly.
I found this to be one of the most surprising home appliances with multiple uses. The things I found out that it can do are: It can prolong the life of NiMH and NiCad batteries; it can revive a failed hard drive for long enough for the data to be extracted; and – this is the most unusual, it can wash your jeans. If you don't like your denim to fade, instead of washing them conventionally in a machine, place them in a sealable bag and leave them in the freezer for a week. This will kill bacteria that make them smell after wearing and restore the crispness.
Remember that moment of madness when you bought a food hydrator, or having to hide your dismay when you received it as a gift? You maybe tried it once, or it is still in its box at the back of cupboard. How about turning the intended use on its head and turn it into a humidifier? Put water into the trays of the dehydrator and turn it on. The water will evaporate and humidify the room.
I loved researching this. I found you can use fondue sets as deep fat fryers (for tempura), rice cookers to make frittata, the milk frother of your coffee makers whips up eggs for the perfect scramble or fluffy omelette, and you can roll fondant in a pasta machine. There's a surprisingly large number of alternative uses for home appliances – it's just a case of lateral thinking. Have you ever used an appliance/tool for something other than which it is intended?
{{#comments_count}} Show Commnents ({{comments_count}}) {{/comments_count}}