Christmas gifts for best friends are the perfect way to tell someone how much they mean to you. Maybe your best friend knows her value, or maybe you've never quite found the words to tell her how important she is to you. Christmas is the perfect holiday to let her know, or reinforce the message. So, I've had a look and found you some cool, fun, funky or just cutesy, cheesy Christmas gifts for best friends you might like to consider buying this year.
Table of contents:
1

Matching BFF Tees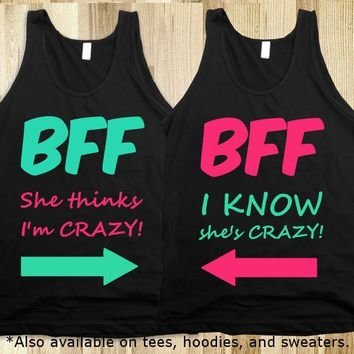 Skreened
Price: $26.99
Christmas gifts for best friends should be fun as well as delivering the message! Wear these and tell the world what a perfect pair you make.
2

Always Sisters, Forever Friends Silver Hammered Cuff Bracelet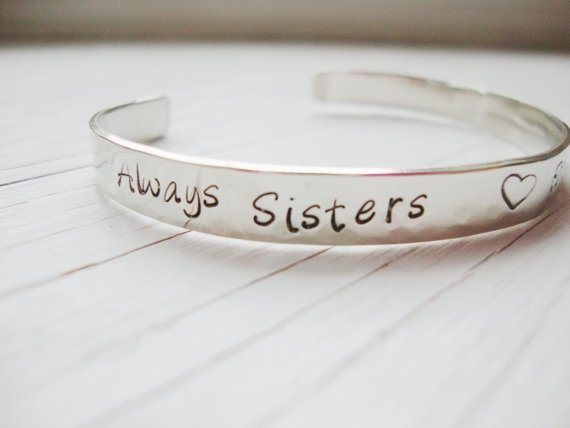 Lolasjewels on Etsy
Price: $15.00
Be reminded of how much you mean to each other when you wear some cute arm candy.
3

Hand Stamped Necklace Set - to the Moon... and Back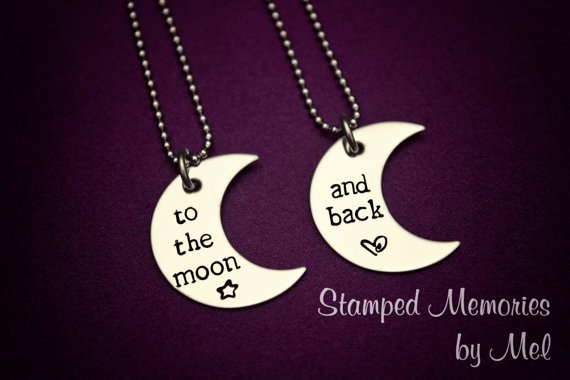 Stamped Memories by Mel
Price: $44.00
Something nice and not too schmaltzy.
4

Best Friends Infinity Ring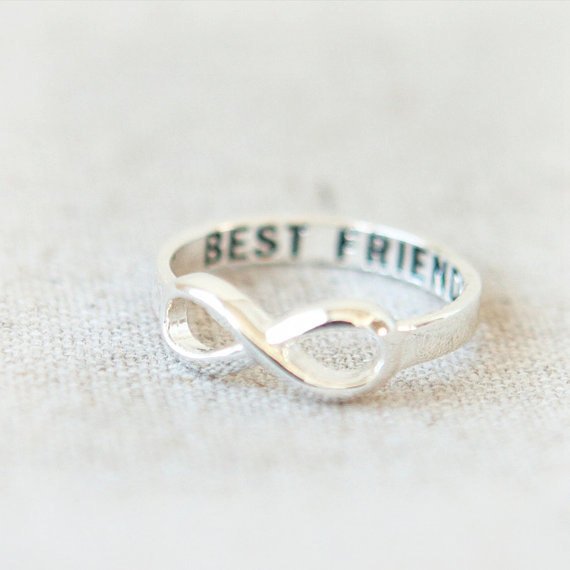 laonato on Etsy
Price: $12.50
The message may not be visible when the ring is worn, but she'll know it's there.
5

Best Friend BFF Ring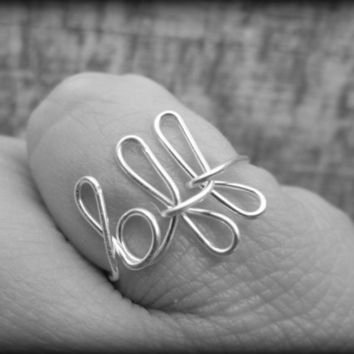 lustreeclectique on Etsy
Price: $7.50
Declare it! Wear it!
6

You Are My Best Friend Here's Why Journal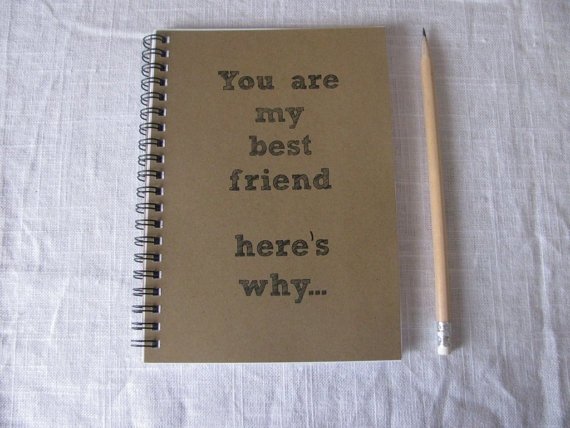 Journaling Jane
Price: $6.00
Keep a note of all the ways your BFF is special and the things she does for you. Present it to her but remember to update it regularly.
7

Friendship Bracelet with Friendship Card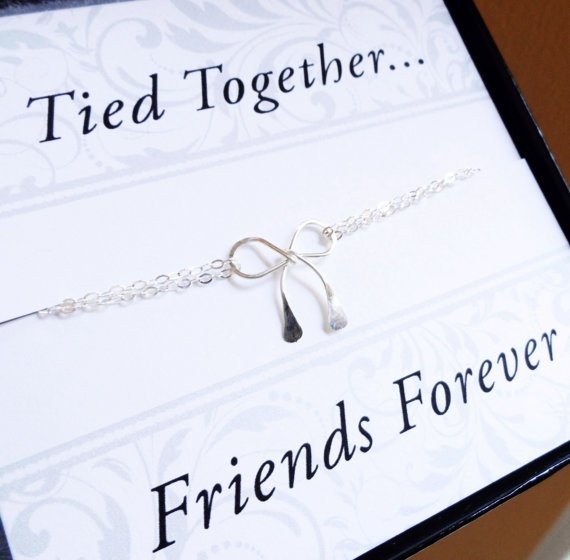 BriguysGirls on Etsy
Price: $29.50
Christmas gifts for best friends are "knot" to be trifled with.
8

BFF Case / SISTERS Floral Pattern IPhone 4 Case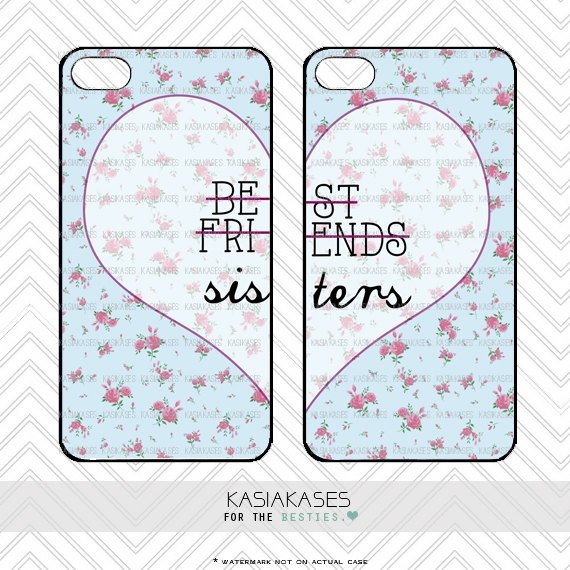 KasiaKases on Etsy
Price: $19.99
This is just one example of many, many matching BFF/Sisters phone cases available.
9

Infinity Bracelet with Card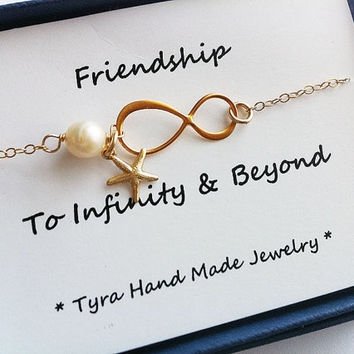 tyrahandmadejewelry on Etsy
Price: $180.00
You saw a silver one - maybe a gold one is more your BFF's style.
10

To Infinity and beyond Rings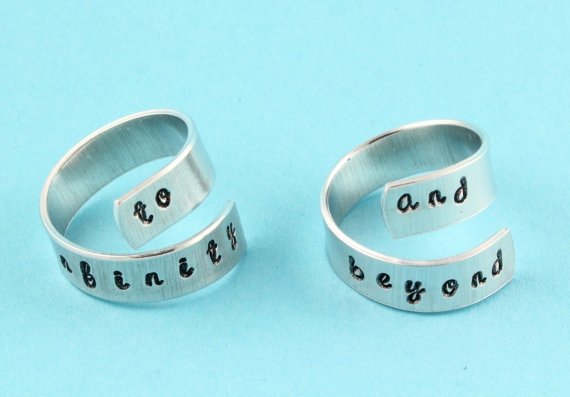 StampinOffThePath on Etsy
Price: $21.18
You're not allowed to argue about who gets to wear which one.
11

Wish upon an Angel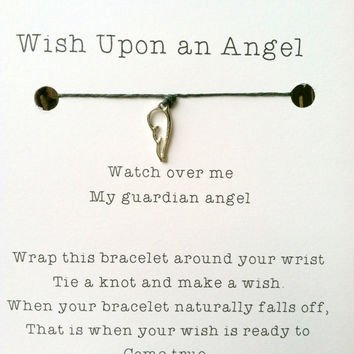 JensLuckyElephant on Etsy
Price: $9.50
Let your friend know you're her guardian angel.
12

Pastel Colors Three Little Pigs Best Friend Necklace Set of 3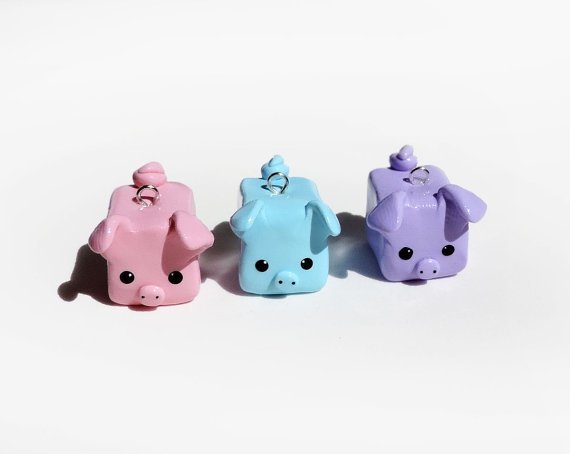 Cat Bear Express
Price: $24.00
Perfect for when you've got two equal BFFs.
13

Hand Stamped Keychain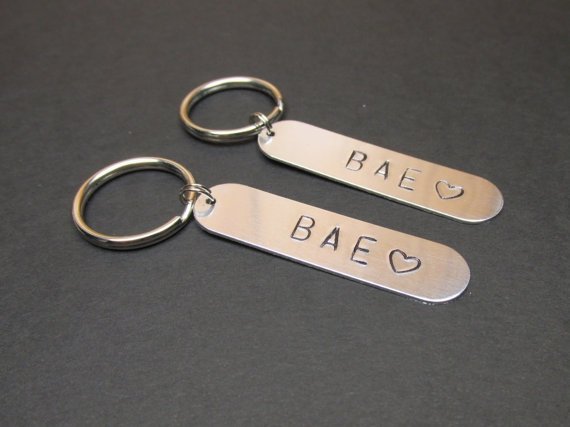 MandarrCreations
Price: $18.00
Matching BAE key fobs are cute
14

Pink Crewneck Blonde Best Friend Brunette Best Friend Sweatshirt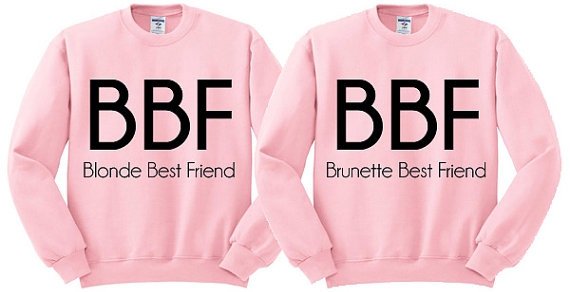 TeesAndTankYouShop on Etsy
Price: $16.99
Ok - so this only works if you are a blonde and brunette, but it's still cool.
15

NEW BFF Matching Handcuffs Bracelets in Gunmetal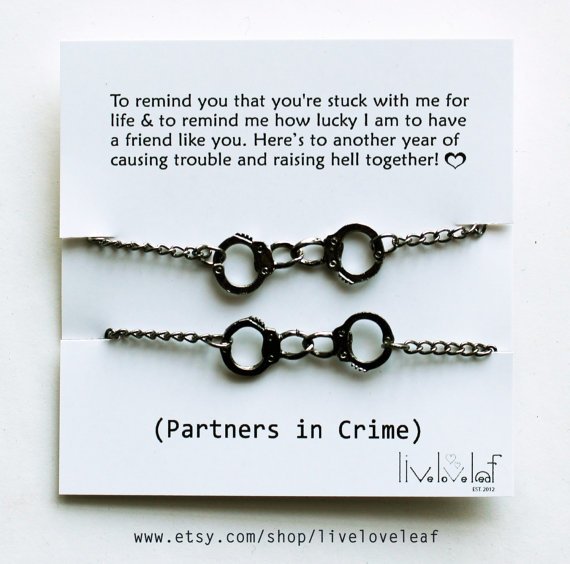 LiveLoveLeaf on Etsy
Price: $28.00
Definitely for two besties who get up to all sorts.
16

Elephant Wrap Bracelet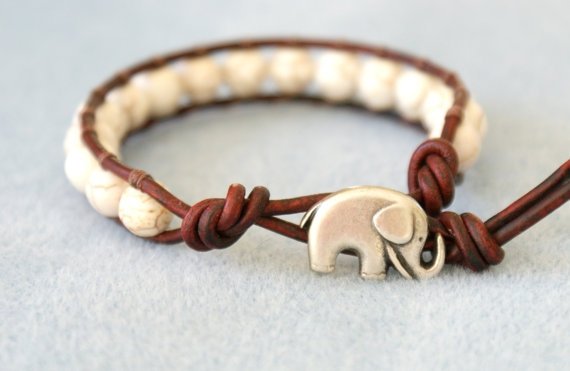 OlenaDesigns on Etsy
Price: $21.00
Present her with a charm for good luck.
17

TOTES BESTIES Ring Set

FabulousStamping on Etsy
Price: $19.99
Get down with the current lingo!
18

Set of 2 His and Hers Bracelets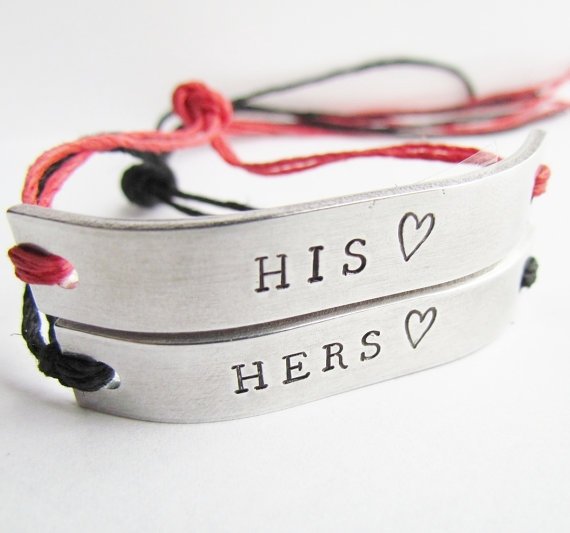 Always A Memory Hand Stamped Jewelry
Price: $26.05
Maybe your bestest best friend is a guy? Mine was for many years.
19

Hand Stamped Sexy Bitches Key Chains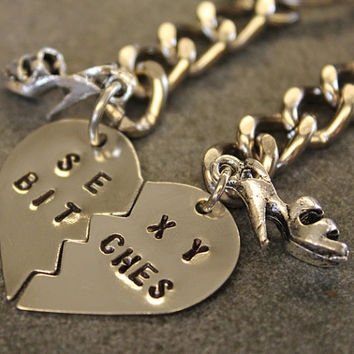 TwentySix7
Price: $48.00
Shout it loud!
20

Pacman Best Friends Necklace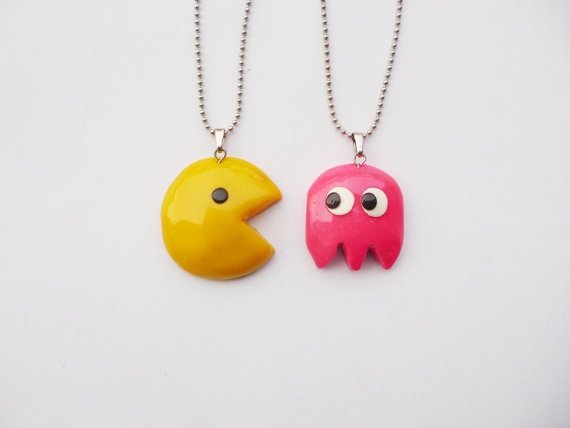 CoffeeDesign on Etsy
Price: $25.00
Don't you love a bit of retro?
21

Mother Mom & Daughter Best Friends Forever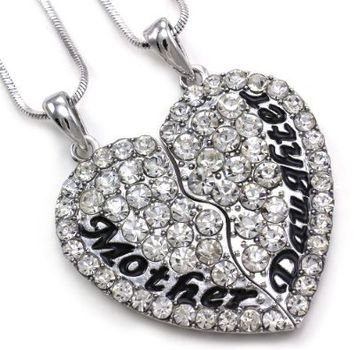 Amazon
Price: $12.99
Tell your mom she's your best friend at Christmastime and any other time.
22

Pinky Promise Charm Key Chains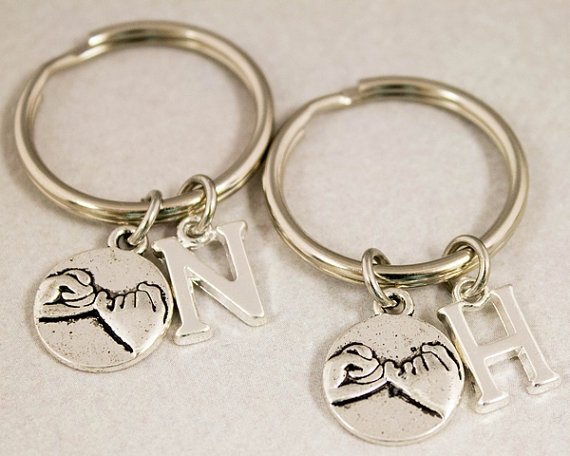 CharmedByTwentySix7
Price: $16.00
Have you ever made the pinky promise?
23

Hand Painted Mug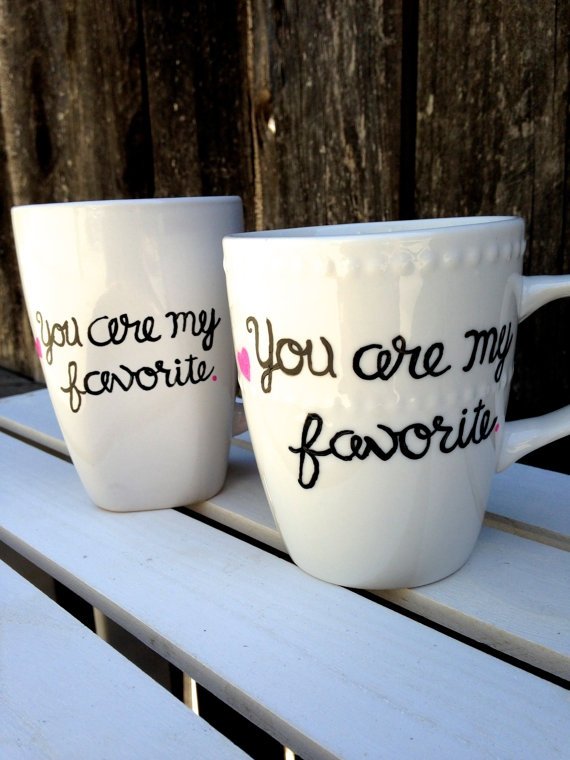 STITCHandCABOODLE
Price: $16.00
A message that can't be argued with.
24

BAE Bracelets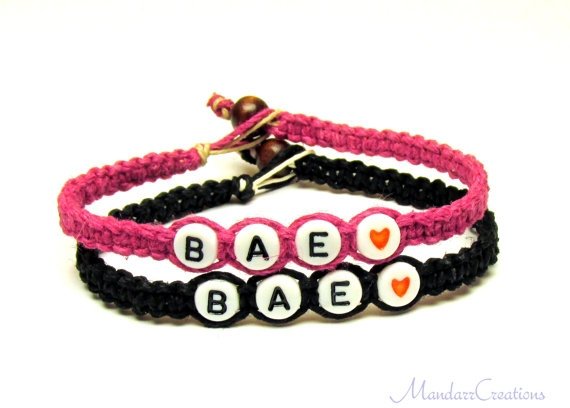 MandarrCreations
Price: $20.00
Would you give her the black or pink one?
25

Long Distance, Hand Stamped Necklace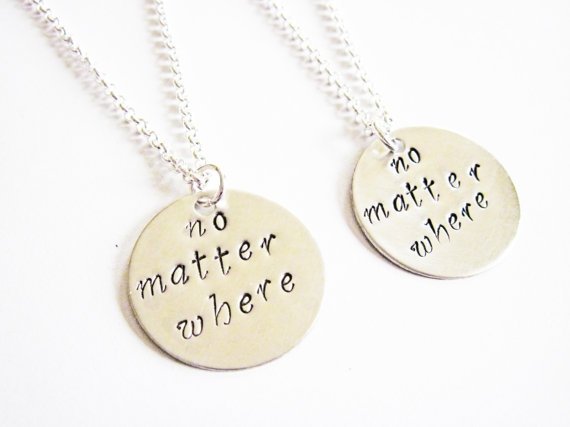 RobertaValle
Price: $35.00
Your BFF may have moved away but you both still love to be reminded how much you care about each other.
26

Best Friends Necklace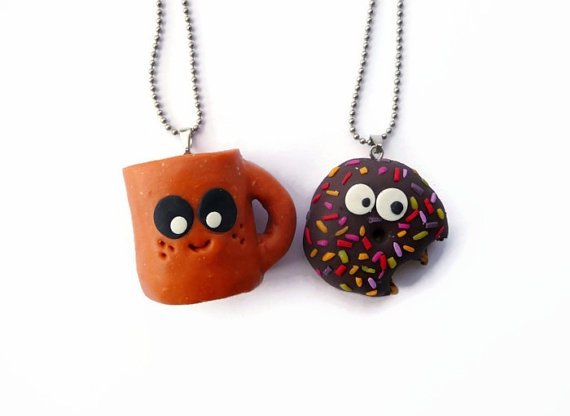 CoffeeDesign on Etsy
Price: $29.00
You'd definitely argue over who gets the donut and who gets the coffee cup!
27

Friends Are Connected Textured Map Print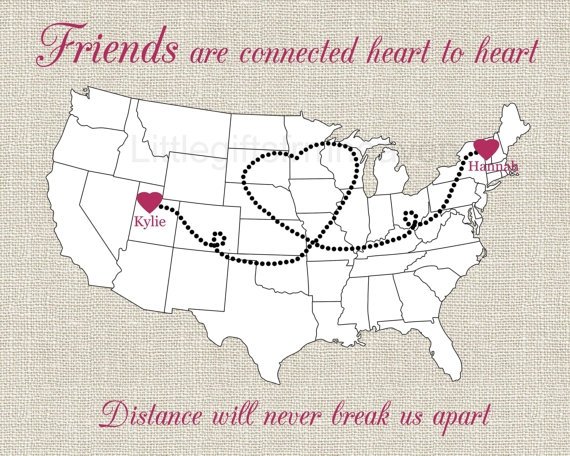 Littlegiftsfrmheaven on Etsy
Price: $24.00
What a sweet reminder that friendship survives distance.
28

Hand Stamped Spoon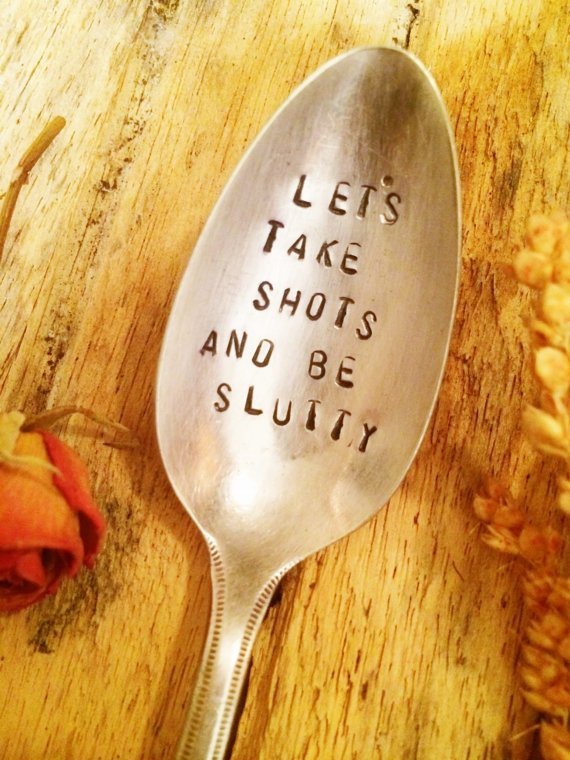 TheDirtyPoet on Etsy
Price: $15.00
Christmas gifts for best friends can be a little racy too. It's allowed!
29

Funny FLASK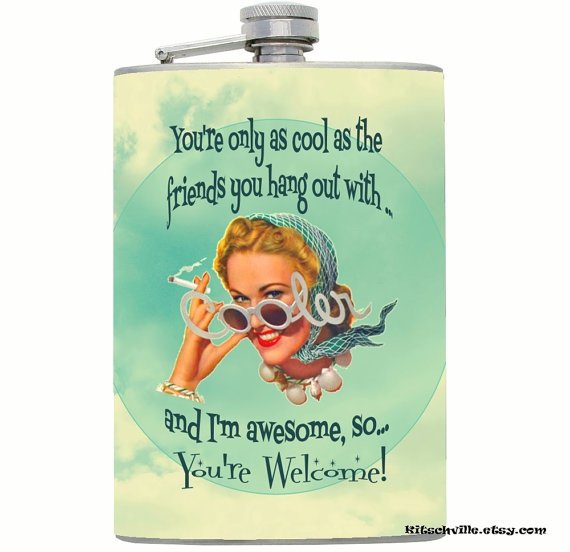 kitschville
Price: $11.00
Fun and kitsch is sometimes the only way to go.
Have you ever thought about giving your BFF a specific friendship themed gift or do you tell her how much she's appreciated in other ways?
Please rate this article