When you celebrate the holidays, Hanukkah table settings are something that can create the perfect scene. Just like for any holiday or special occasion, you can decorate your table with linens, dishes and decor that helps you celebrate. When it comes time for your guests to arrive, impress them with one of these fabulous Hanukkah table settings. They'll love it as much as you do. And you'll have just the right place to take photographs and make special memories that are only enhanced by the visual appeal of your table. And the best part is that you can spend as little or as much as you want to create just the look you crave. There's nothing better than that, right? Get ready to be wowed!
Table of contents:
1

Napkin Pocket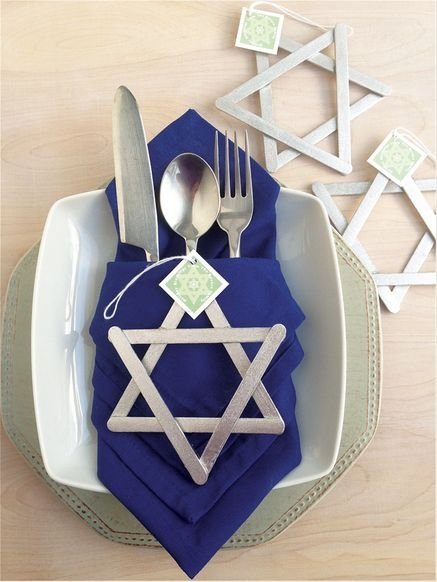 Source: 5 festive Hanukkah decorations and ...
Fold your napkins to form a pocket for the silverware, then add a cute decoration like this one. This might be one of my favorite Hanukkah table settings!
2

Silver Spray Paint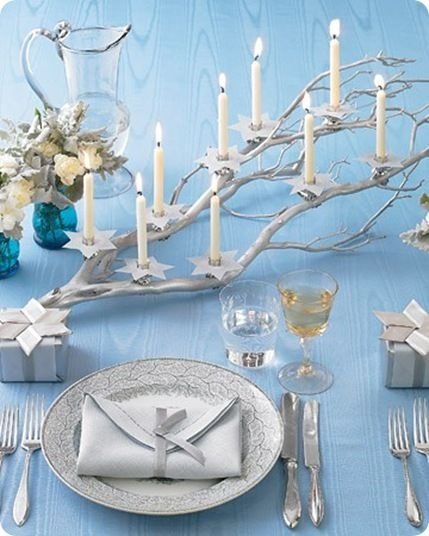 Source: Setting a Stylish Holiday Table ...
A can of silver spray paint can turn ordinary things into beautiful Hanukkah decorations to enhance any table setting.
3

Add a Touch of Gold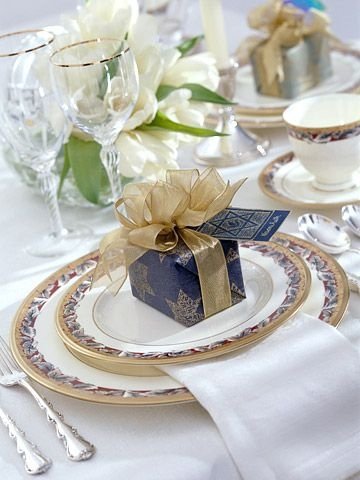 Source: Set the Hanukkah Table
Adding gold to your table setting is an easy way to turn any festivity into something special.
4

Simple Colors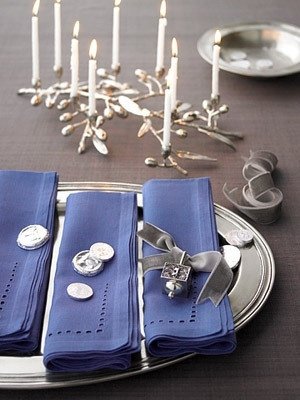 Source: Modern Hanukkah Tables | Apartment ...
A simple blue napkin is a perfect choice for your Hanukkah meals. Lovely, aren't they?
5

Keep It Simple

Source: an angel at my table
This table setting isn't elaborate or super colorful, but it is elegant and sophisticated.
6

Simple Wrapped Napkins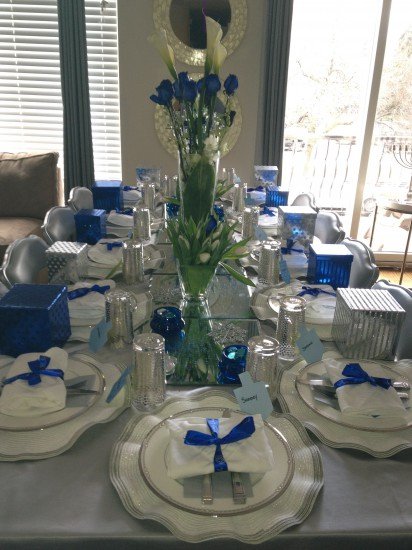 Source: thejewishhostess.com
White napkins tied up with a bow make a great decoration idea for your Hannukah table.
7

Classic Blues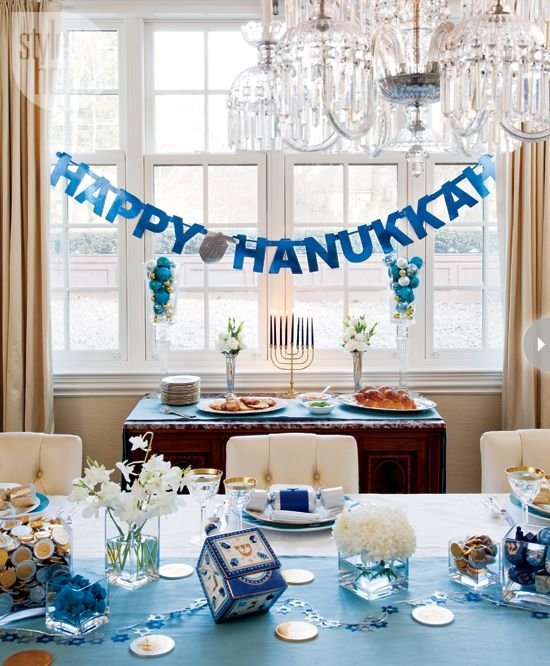 Source: Interior: Hanukkah home decor
No matter what you do, you must include a fair amount of blue when setting a Hanukkah table.
8

Menorah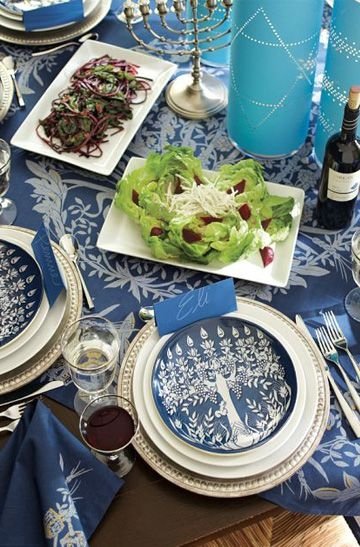 Source: Celebrate the holiday of lights
Aren't these menorah plates awesome? The blue color is great and the design adds impact to any table.
9

Blue Decorations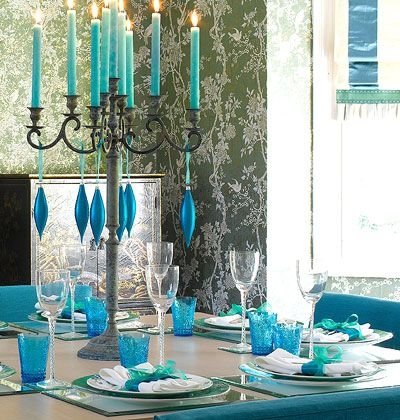 Source: Dramatic Hues < 25 Table ...
Blue candles and decorations are perfect for bringing out the happy feelings that Hanukkah brings about.
10

Use a Table Runner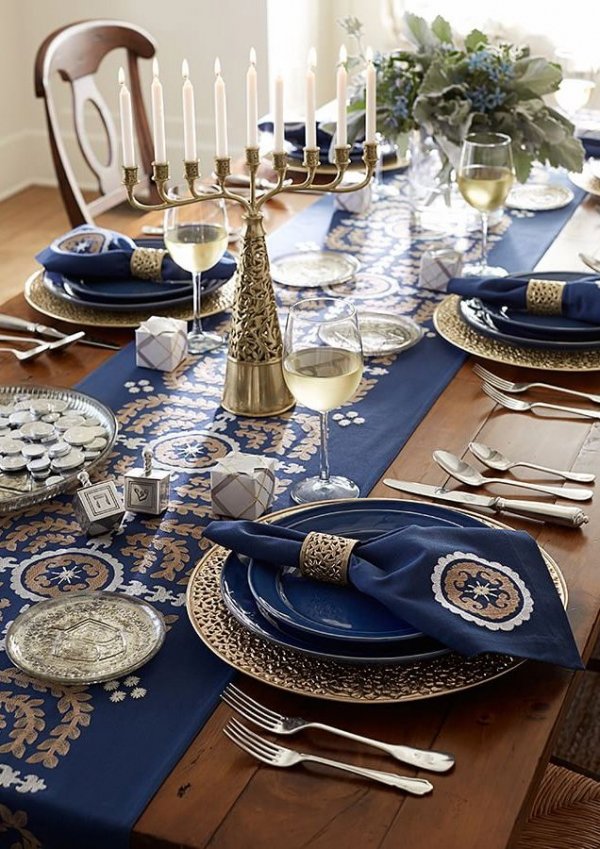 Source: Hanukkah Table Runner
A table runner makes a great backdrop for all of your dishes, linens and candles. Beautiful, don't you agree?
11

Don't Forget the Driedels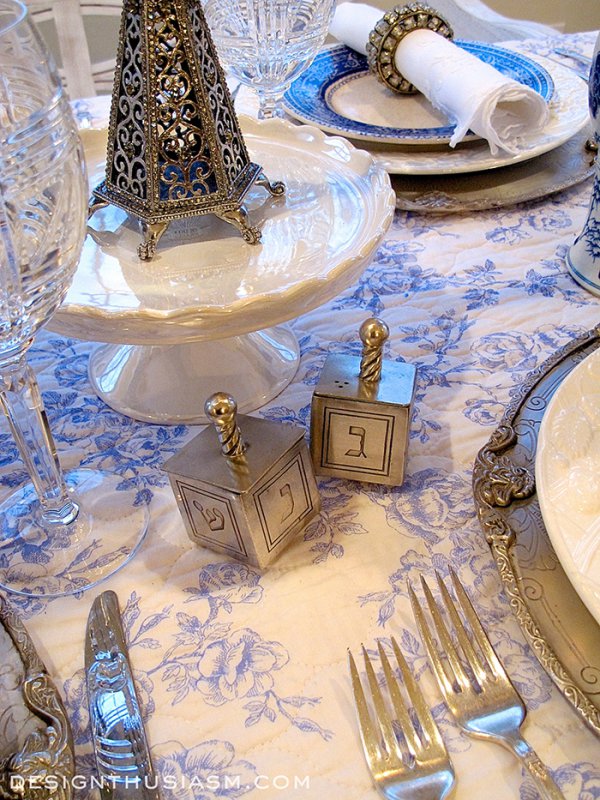 Source: designthusiasm.com
You simply cannot go wrong when you add some dreidels to your table.
12

Blue and White Dishes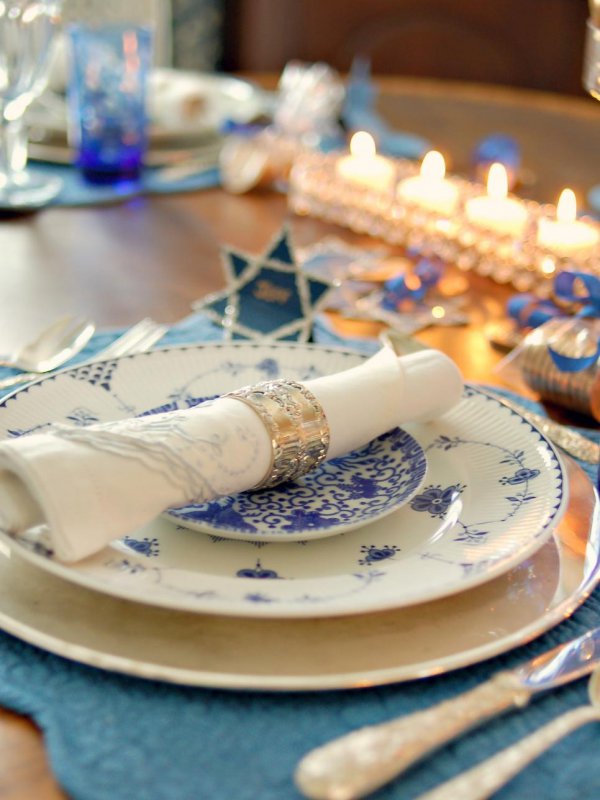 Source: hgtv.com
Blue and white dishes are just about as perfect as it gets. What do you think?
13

Dress It up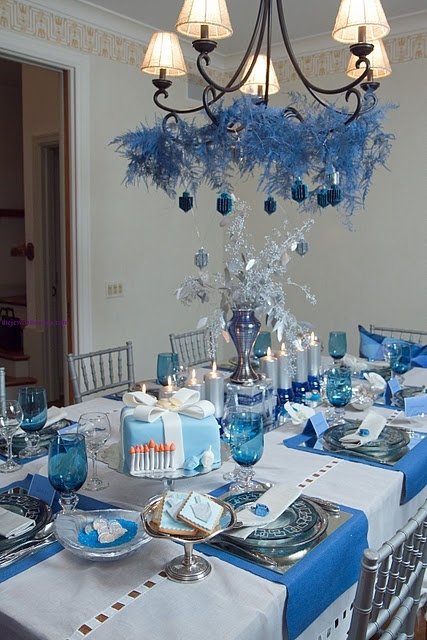 Source: Fashion-Isha: CHANUKAH: CULTIVATING GRATITUDE WITH ...
Carry your table theme to the lighting and chairs too for a really festive look that everyone is going to love.
14

Napkin Rings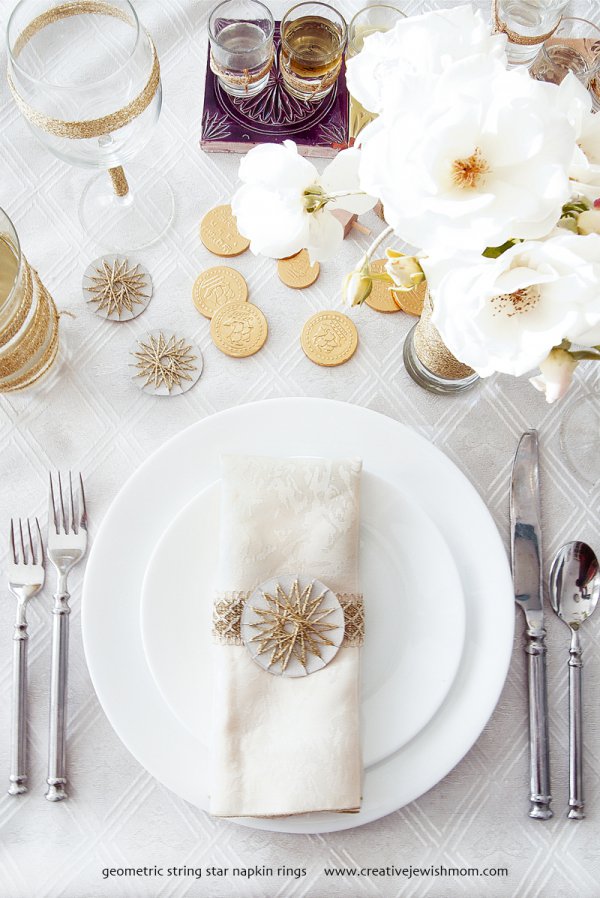 Source: creativejewishmom.com
A set of beautiful napkin rings, even if they aren't Hanukkah themed, can really bring life to your table setting.
15

Stacks of Gifts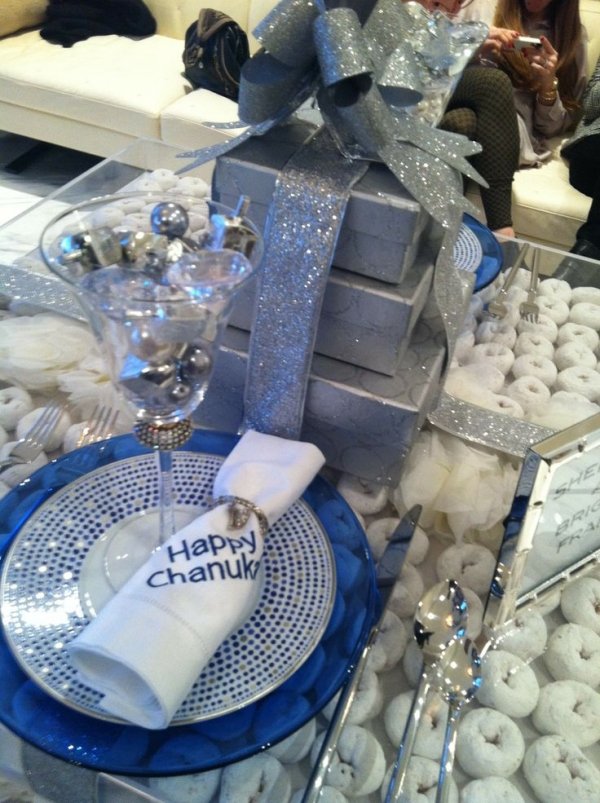 Source: Kosher Recipes and Jewish Table ...
If you plan to hand out favors, consider wrapping them up and placing them at each place setting.
16

A Touch of Gold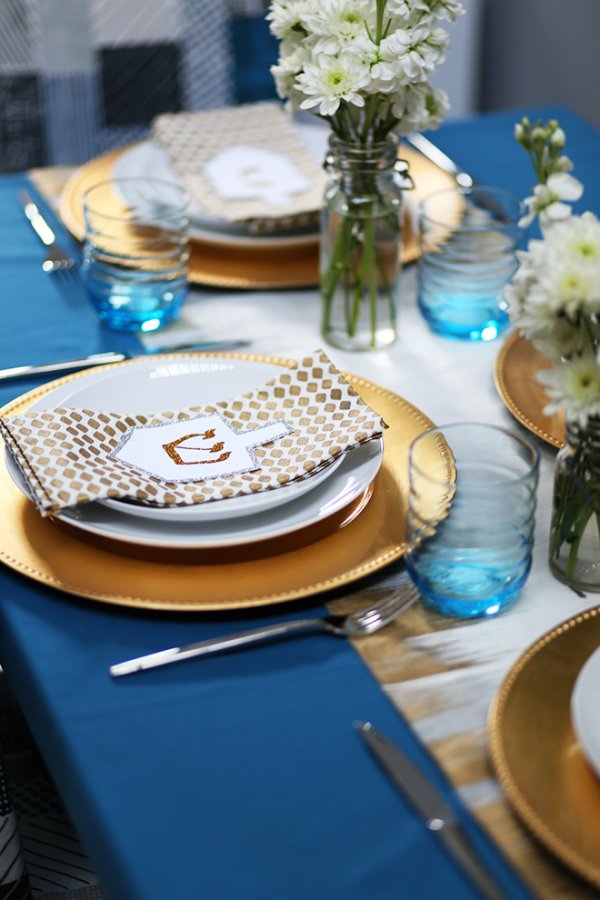 Source: blovelyevents.com
Simple gold accents are great for setting a beautiful Hannukah table.
How do you decorate your Hanukkah table? Haven't you noticed that a formal and fancy table during the holidays just makes them more special and memorable? I know that food shouldn't be the focus of the season, but when you do sit down to eat, it's nice to create a festive atmosphere for yourself and anyone else you plan to eat with. Which one of these is your favorite?
Please rate this article