It's not a living room without a couple of couches, or at least one in any case. That doesn't mean it's easy to pick out the one you want the most. There are so many great options available. Whether you want to recover the couch you already have or buy a new one, you're sure to find a look you love on this list. Check out all of these great couches and you'll be ready to redo your entire house based on the couch.
Table of contents:
1

Light Color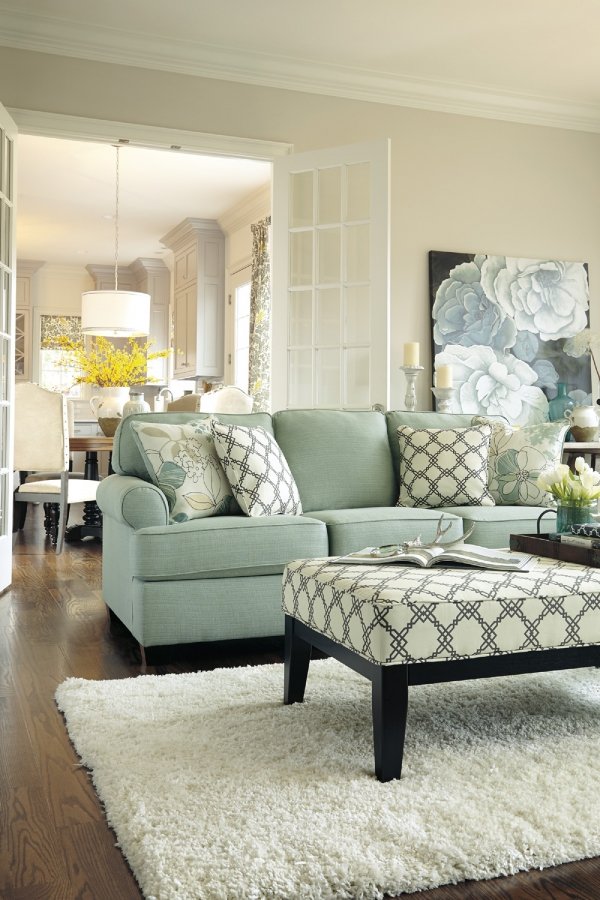 Via Daystar Sofa
One of the best couches you can pick is one that is light in color. That way you can pair it with bright pillows without going overboard.
2

Don't Forget Throw Pillows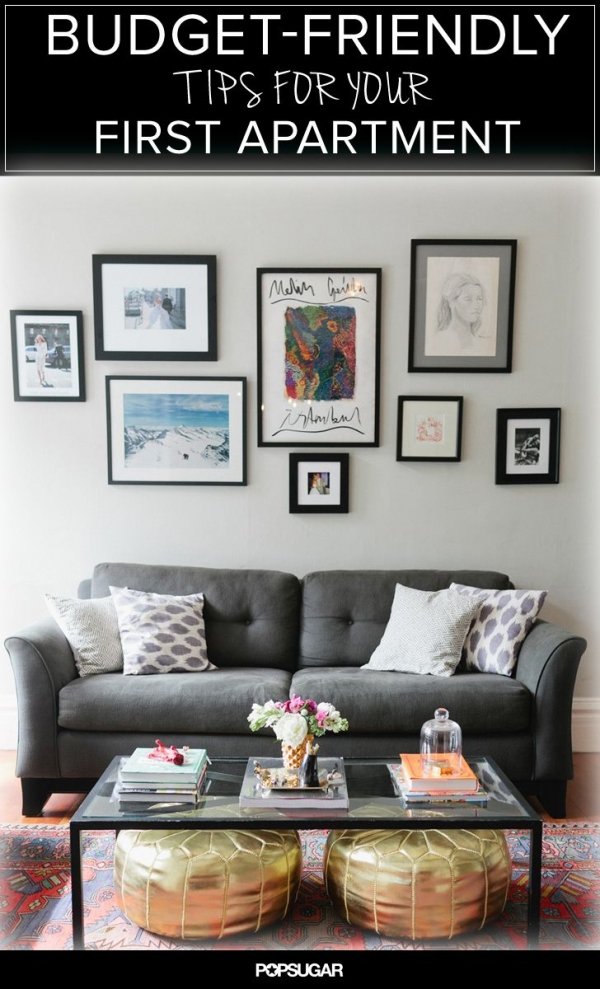 Via Money-Saving Tips For Styling Your ...
Any couch looks way cozier with a pile of throw pillows on either end.
3

Patterned Pillows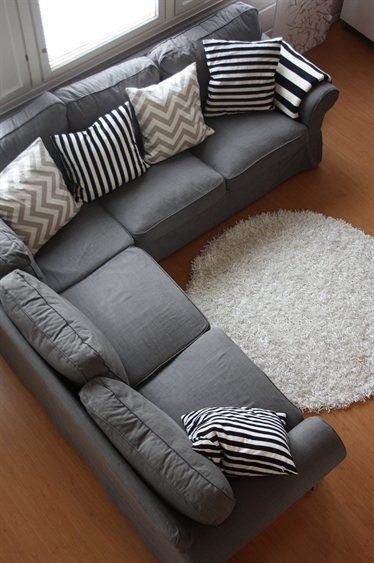 Via KOTIKÄYNTI: Alavus
Go for a solid couch, but then add fun and personality with pillows in different patterns and colors.
4

Unique Shape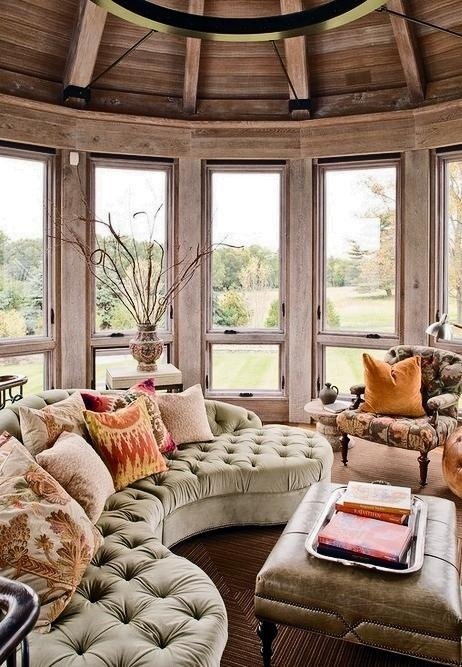 Via 19 Spaces Made Beautiful By ...
You won't find a couch shaped like this just anywhere. It's just as awesome as the fabric on this couch.
5

Statement Table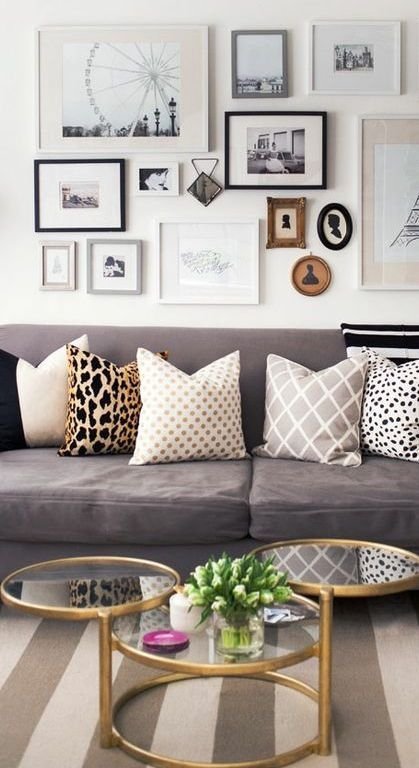 Via 30 Designers secret tips: Wonderful ...
Take an otherwise ordinary couch to the next level by adding a statement coffee table in front of it.
6

Big and Soft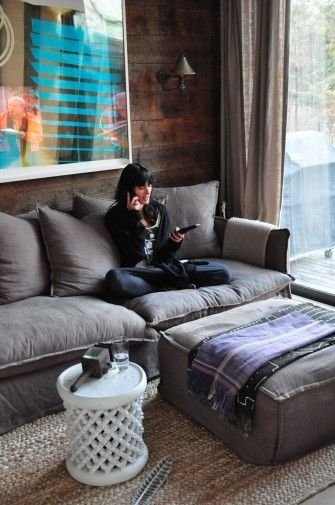 Via Eye Swoon
Couldn't you just see yourself burrowing into this cozy couch and spending a couple hours relaxing?
7

Sectional Couch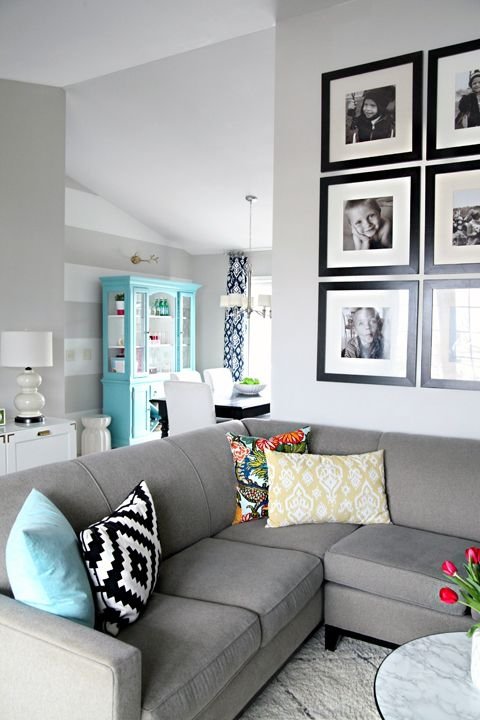 Via IHeart Organizing: Hooked on Navy!
A sectional that can be arranged in different ways is a great option for smaller spaces. You can make it fit just the way you want it to.
8

Movie Pit Sofa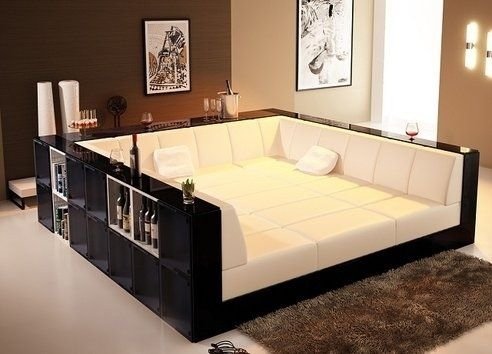 Via 19 Couches That Ensure You'll ...
I would love one of these in my kids' basement hangout. Totally awesome, don't you think?
9

Lots Going on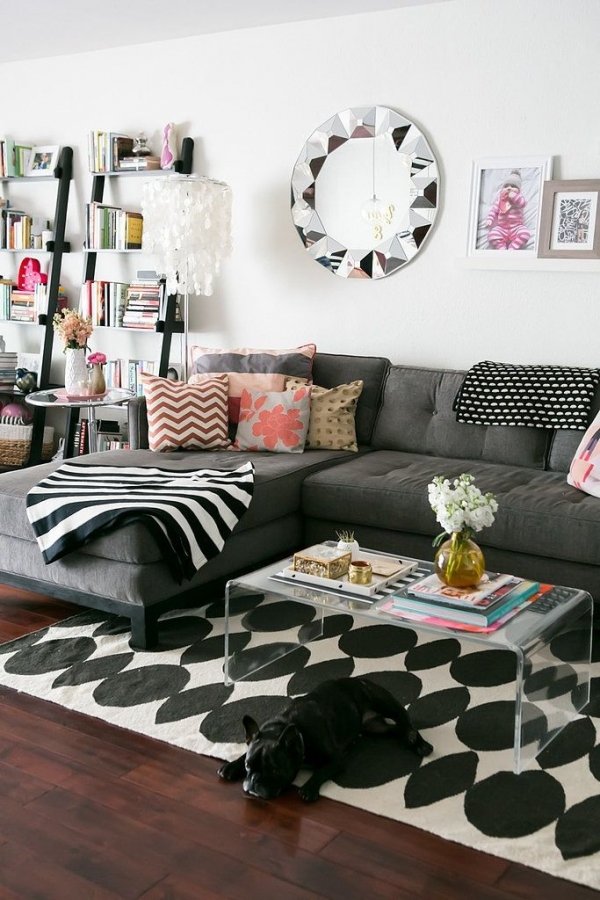 Via The 10 Commandments of Rental ...
This couch is a plain color, but there is definitely a lot of color and pattern going on around it to bring it to life.
10

Cozy Blankets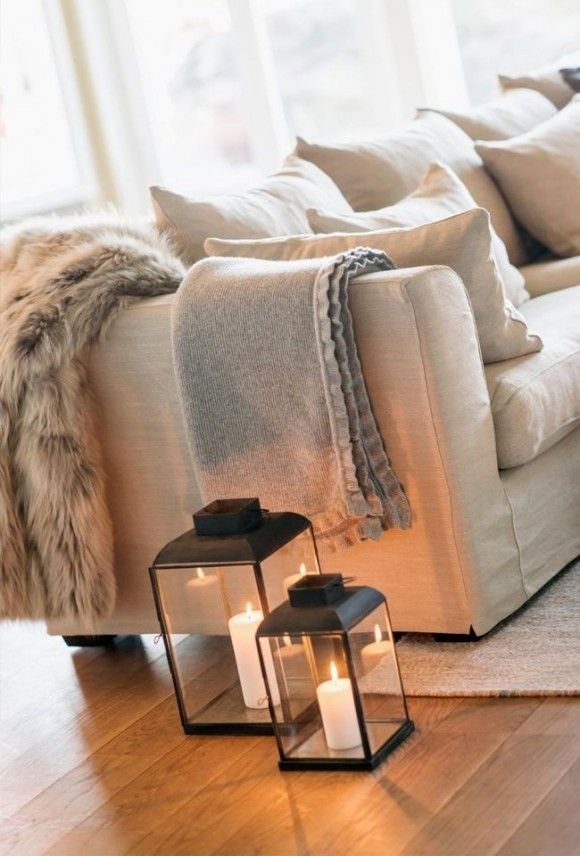 Via Simple Home Décor Swaps for ...
When the weather gets cold, toss a few blankets on your couch so you'll always be warm.
11

Fun Pillows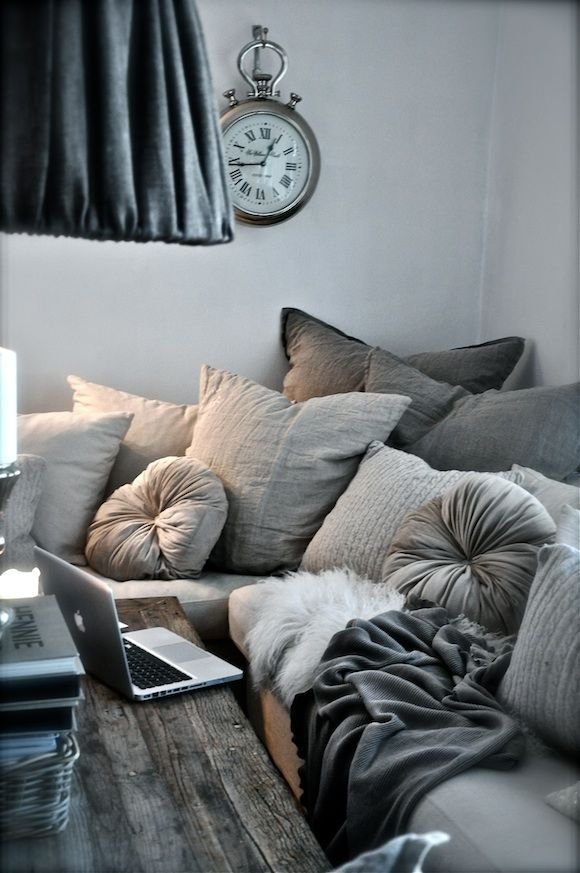 Via How To Design The Perfect ...
A couple of really cool pillows, like the round ones here, are perfect for your couch.
12

Perfect for Reclining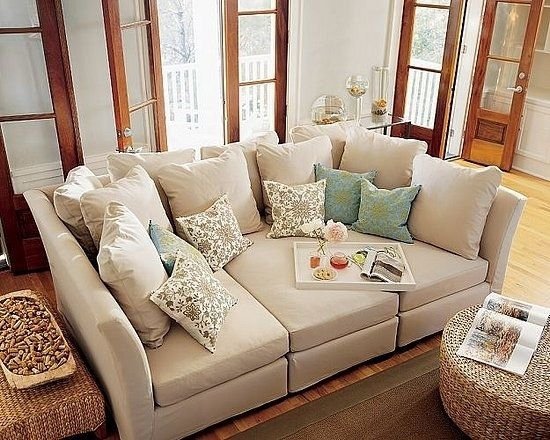 Via 19 Couches That Ensure You'll ...
You might sit down here and never get back up.
13

Pallet Couch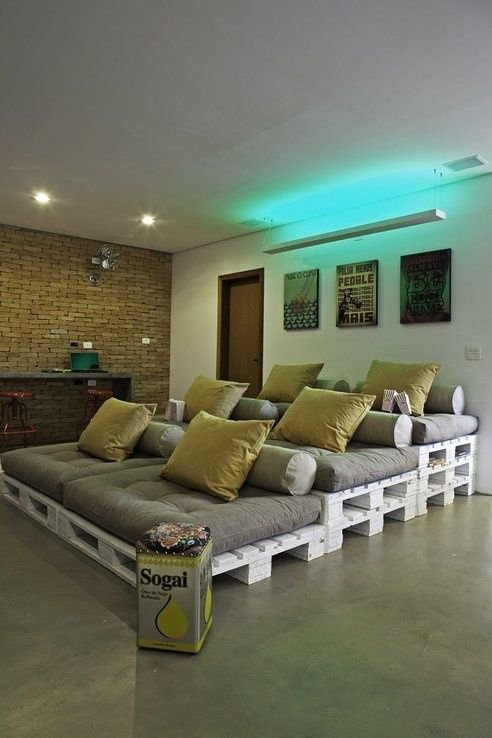 Via Recycled Brazilian office warehouse has ...
If you're handy with wood and tools, you might be able to build a couch that looks this awesome.
14

A Fun Color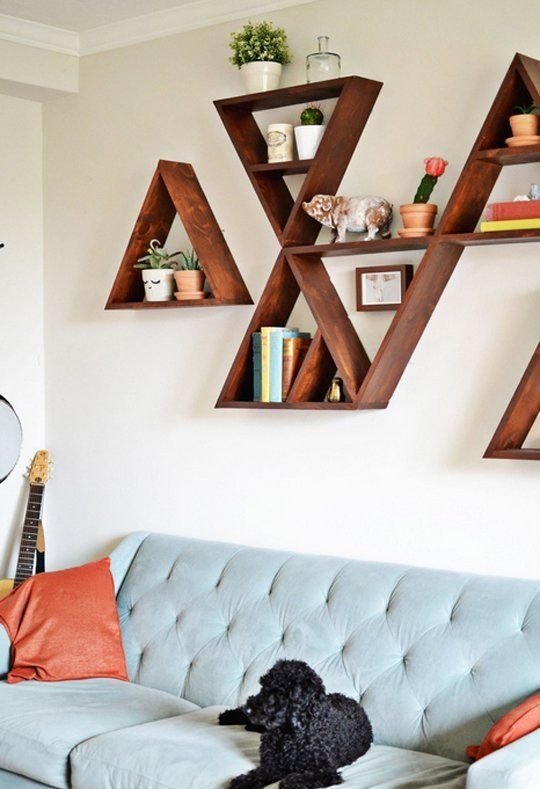 Via Shapely Shelves: 7 DIY Projects ...
A fun colored couch is a must have if you want to add color and personality to a small room.
15

Facing Couches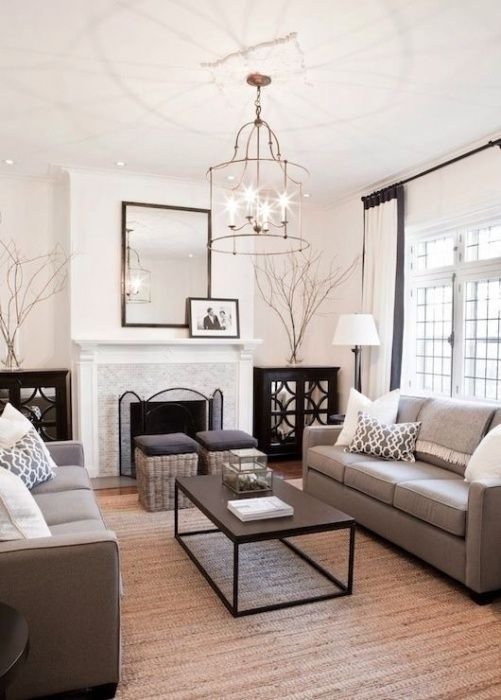 Via Family Room Decorating Ideas, Family ...
If you have the space, two couches that face each other are perfect for when you have guests over.
16

Matching Ottoman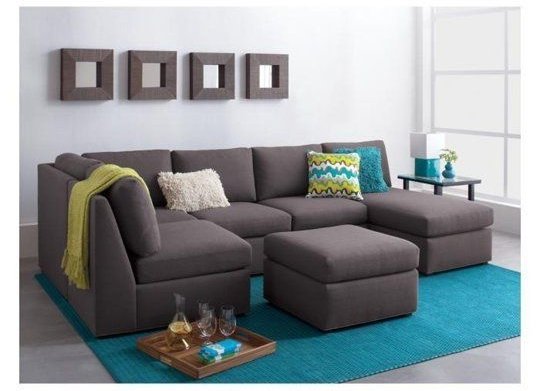 Via Sectionals for Small Spaces — ...
You can't go wrong with a matching ottoman. It brings the entire look together, don't you think?
17

Sleeping Couch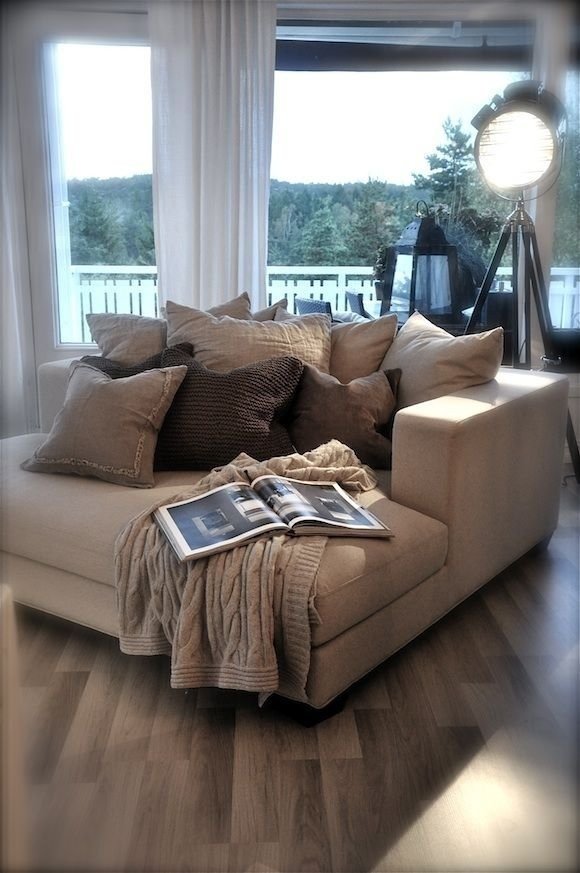 Via 30 Impossibly Cozy Places You ...
With this couch in your living room, you'd never have to move to the bedroom to sleep.
18

Green Couch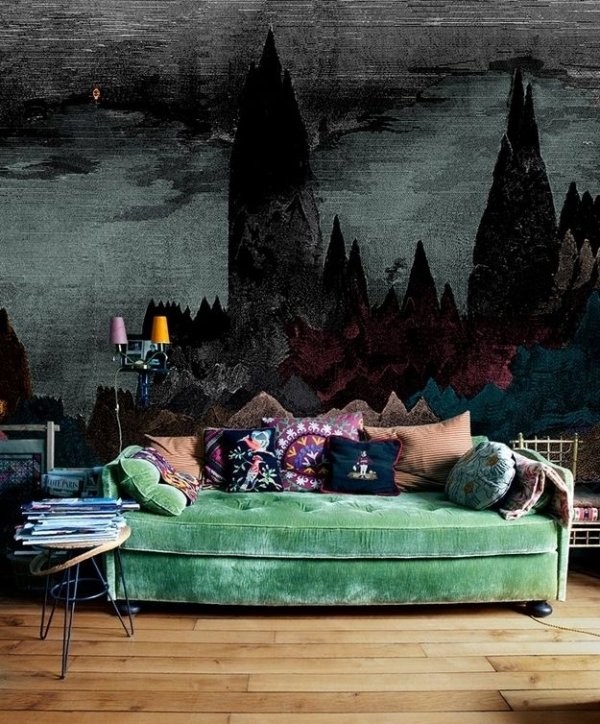 Via 36 Stunning Bohemian Homes You'd ...
You don't see a green couch all the time, but it really works here. And it looks so soft too.
19

Blue Couch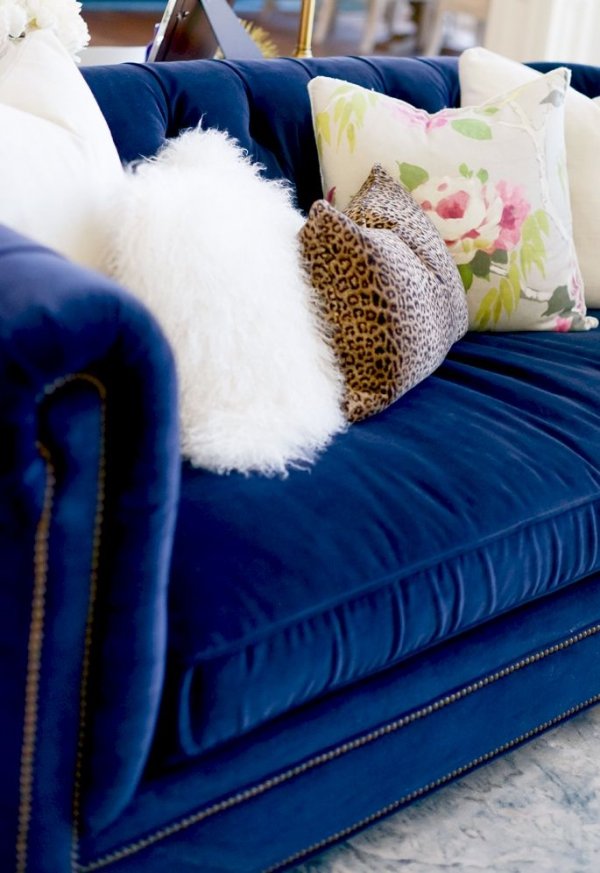 Via Home - Pink Peonies by ...
Of course, you'd be hard pressed to find a blue couch as awesome as this one without hitting a specialty store.
20

Turquoise Couch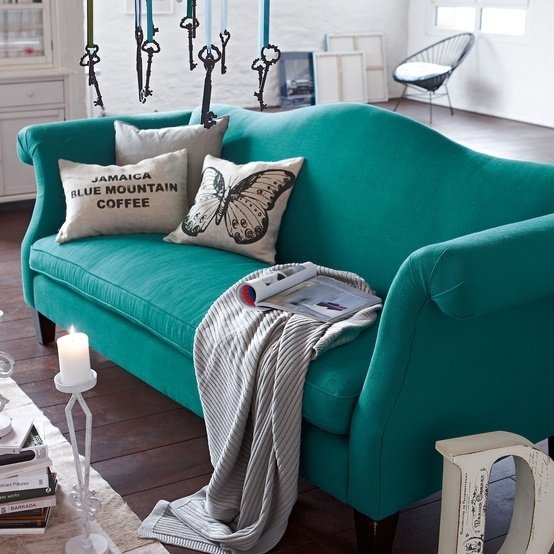 Via How to Integrate a Colourful ...
Here's another example of a great colored couch that you can sink into.
21

All White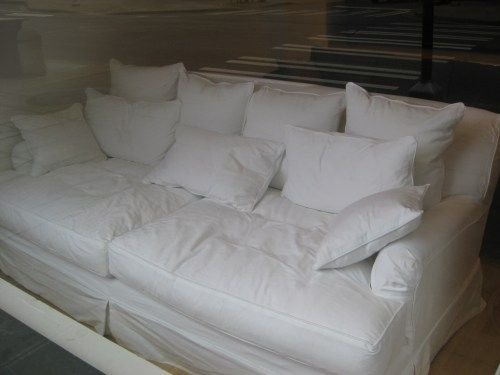 Via 19 Couches That Ensure You'll ...
Not only does this couch look ultra comfy, but it would be so easy to match with any room.
22

Oval Shape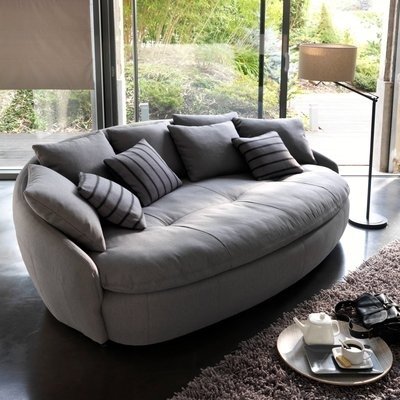 This couch is certainly unique, isn't it? The shape alone would be a great conversation starter.
23

L-shaped Couch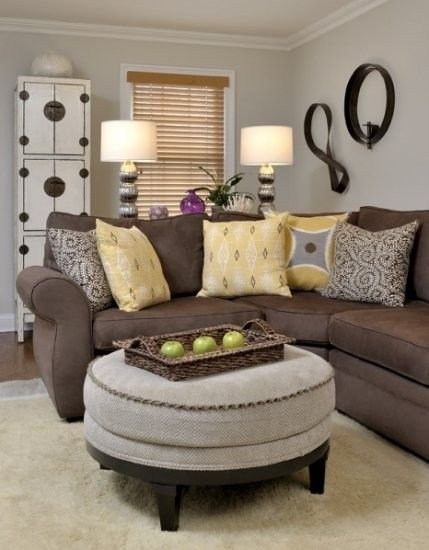 Via Best Decor Home Ideas - ...
An L-shaped couch allows you to seat more people even in a small room.
24

Tufted Movie Pit Couch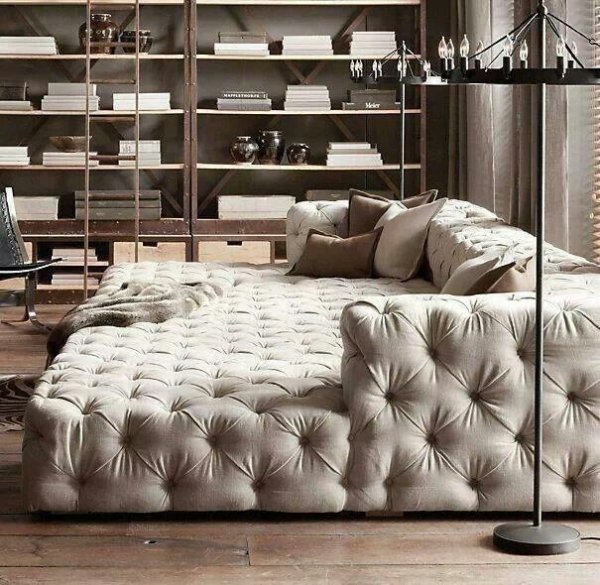 Via 30 Impossibly Cozy Places You ...
I dare you to find anything as great as this couch.
25

Outdoor Couches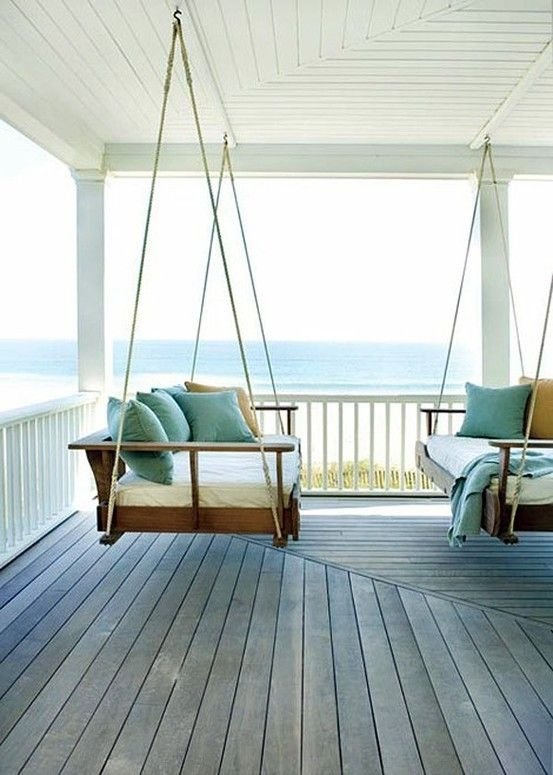 Via Swinging day-beds couches. Reminds me ...
Cozy rocking couches on the front porch? Yes, please!
Are you shopping for a new couch? I hope this list gives you some idea of what you might like to have. Did you see one that you love?
Please rate this article