There's just something about a rug that makes a home feel cosy and warm. Guest contributor Auberon Hayley shares some of her favorite kinds of rugs to complete your home this season.
As the temperatures start to plummet, we're all looking for ways to make our homes feel cosier. Cold tiles and bare wooden floors are not only harsh but will do little to make our rooms inviting. One way we can change this is by introducing a rug to the room. This post will take a look at some of the essential winter rugs your home will need.
---
1

Runner
When you kick off your wellies after a snowy day outside, you'll need a warm surface for your feet. A runner is the perfect addition to any hallway, adding a really homely touch. As the hallway is a high-traffic area, it is best to avoid light colours as these will easily show any muddy footprints and other dirt. Instead, go for a deep colour that will complement your colour scheme.
2

Sheepskin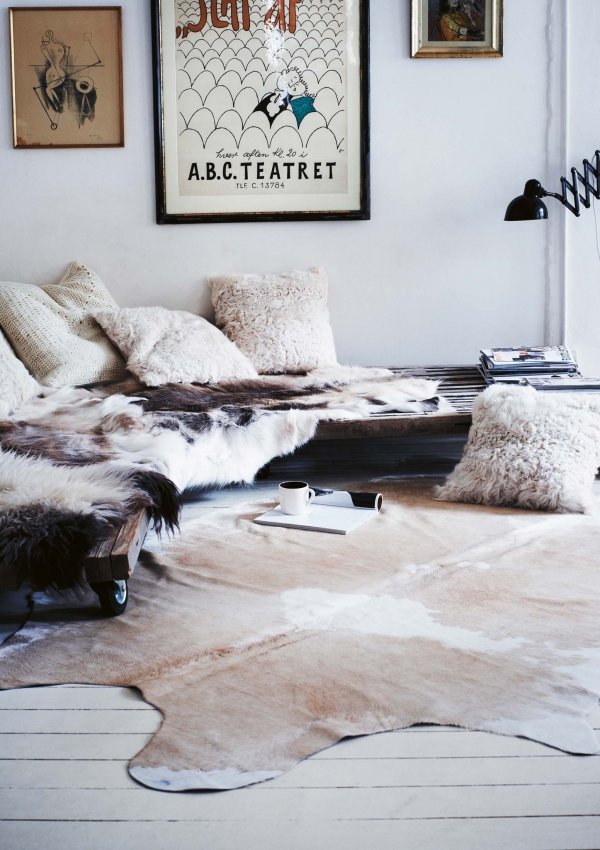 A sheepskin-style rug may have been an interior design staple in the 70s, but it has made a return in 2013. If you have wooden flooring in your bedroom, placing a sheepskin rug alongside your bed will give your toes a warm place to land when you get out of bed. It will certainly help to drag you out from your duvet on those super-cold days!
---
3

Oriental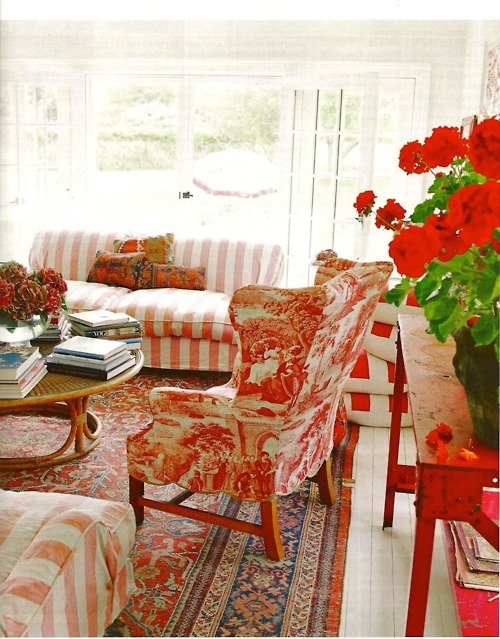 An eclectically designed home is one of the most popular trends at the moment. Oriental-style rugs are a great way to nail this trend, as their rich colours and intricate patterns will easily steal the show. You don't have to travel the world to bag one either – they're popping up all over the high street at affordable prices.
---
4

Fluffy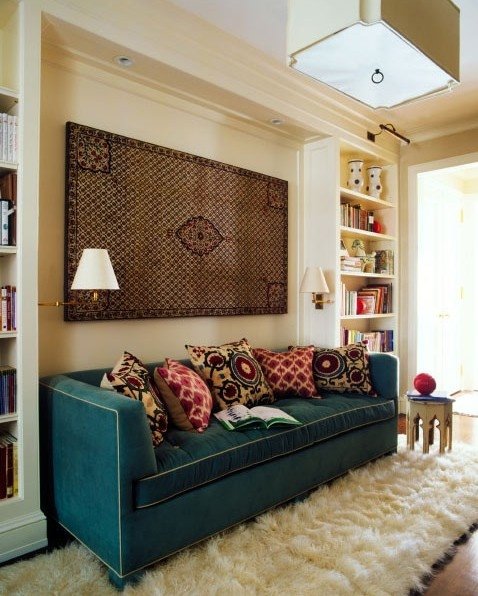 Fluffy rugs are probably the most popular kind on the market, cheaply and easily adding a touch of luxury to any room. Available in a range of colours, ScS has a great collection of fluffy rugs. Do remember to check them out.
---
5

Round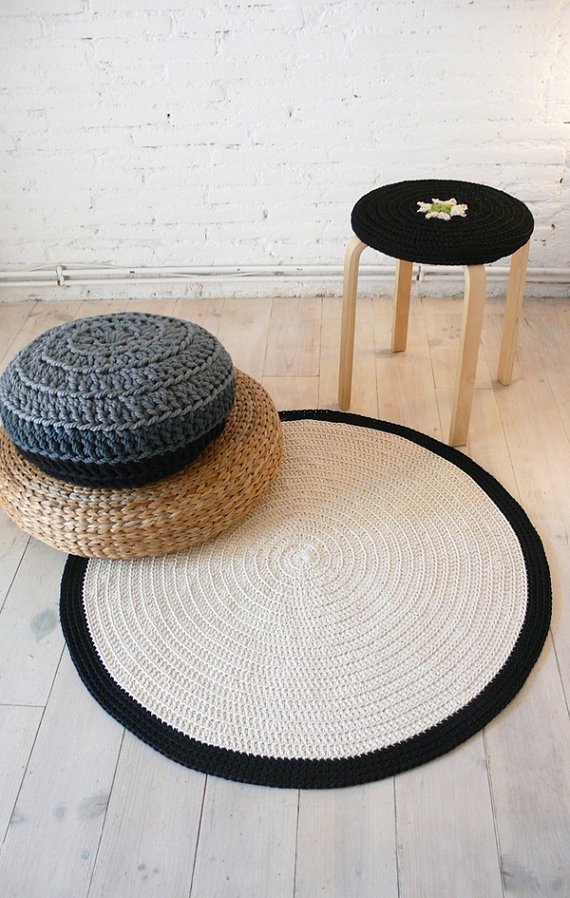 A round rug is the perfect option if you're looking for something a little bit different. You can use the rug to highlight key areas of your room: for example, if you have a round dining table, a round rug will help to further unify the space. Take a look at Houzz to see how round rugs have been used in other people's homes.
---
6

Statement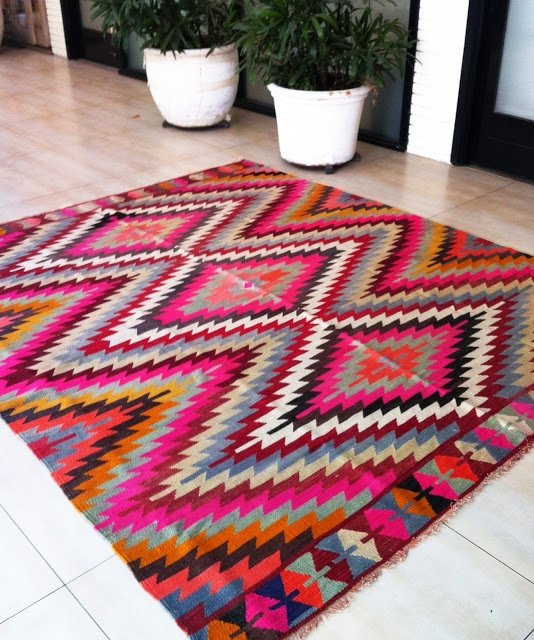 If you have a modern room, a statement rug is perfect for you. These work particularly well if they contrast with the rest of the room, so choose a bright colour or design that will really stand out. To tie the room together, use the colour in smaller items around the room. For example, if you choose a red rug, use some red photo frames or lamp shades to create unity in your design.
---
7

Striped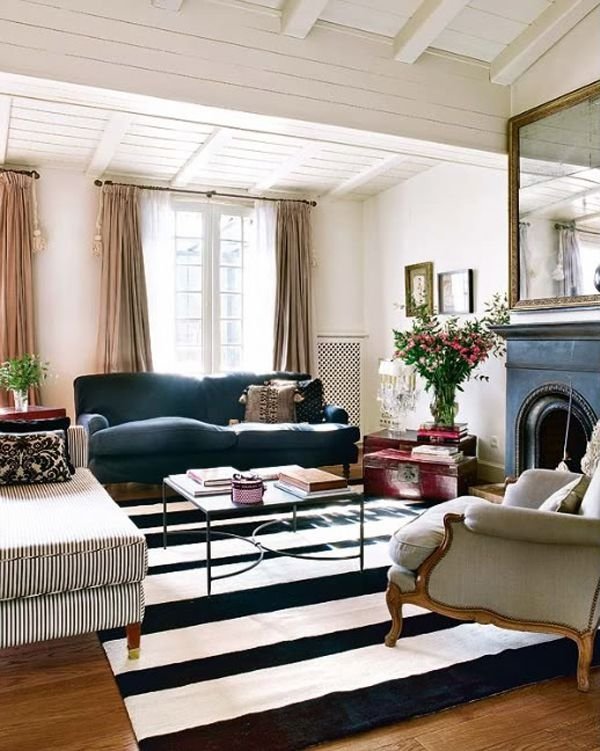 Striped rugs can cleverly alter the dimensions of your room. Not only can a striped rug make your ceilings seem higher, they can also be a useful addition in a long, narrow room. Place the stripes of your rug in the opposite direction to the length of your room, to make it seem wider than it actually is.
---
Popular
Related
Recent