Vases are a wonderful thing to have on hand in your home. That way you're always prepared should you buy or get flowers as a gift. Choosing vases that blend with your decor but are neutral enough to be used anywhere in your house is a good idea. The great thing is that, you can find a vase at a price that spans the spectrum from cheap all the way to a big splurge. If you need some inspiration, check out all the great choices on this list. You are going to love them all.
Table of contents:
1

Driftwood around Hurricanes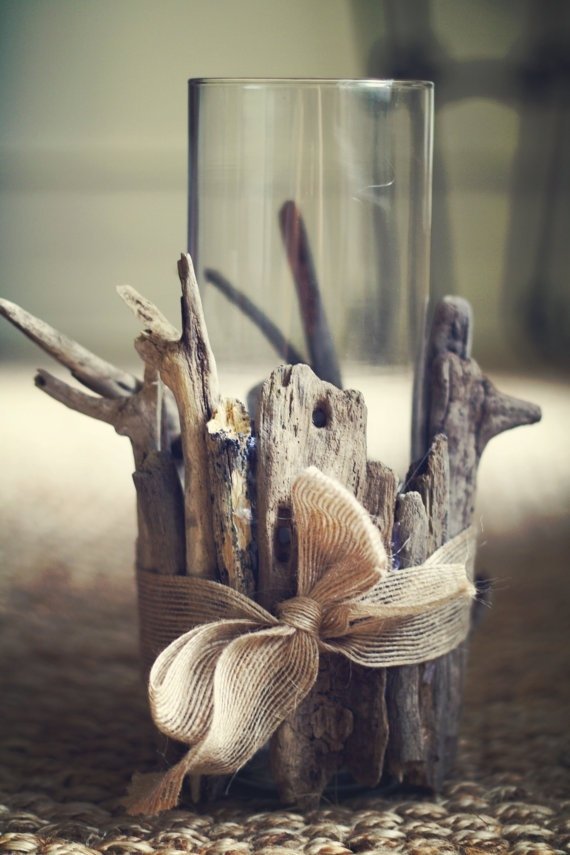 Via Items similar to Driftwood Vase ...
This is one of those vases that everyone is going to be asking where you got it.
2

Shiny Gold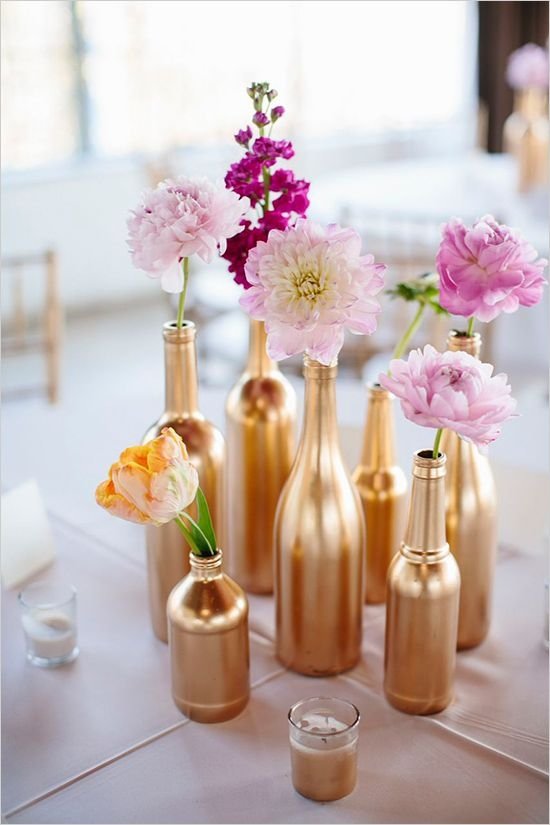 Via North Texas Wedding
A little bit of gold spray paint is all you need to create these fabulous vases.
3

Hanging Vases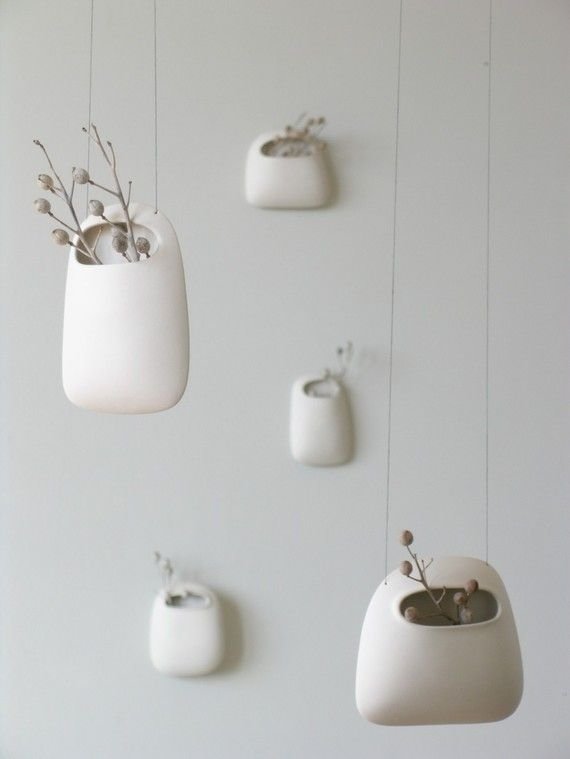 Via Small Hanging Vertical Pod Wall ...
These are a really fun type of vase to add to sunrooms or bathrooms. Cute, huh?
4

Mosaic Vases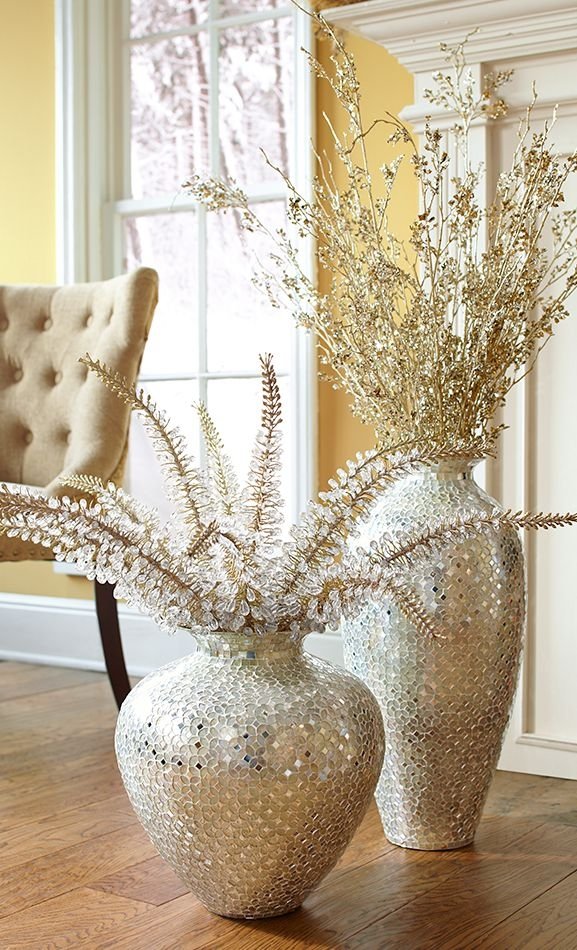 Via Small & Medium Vases : ...
These sparkly vases are great for giving your house some glitz and glamour.
5

UNGLAZED VASES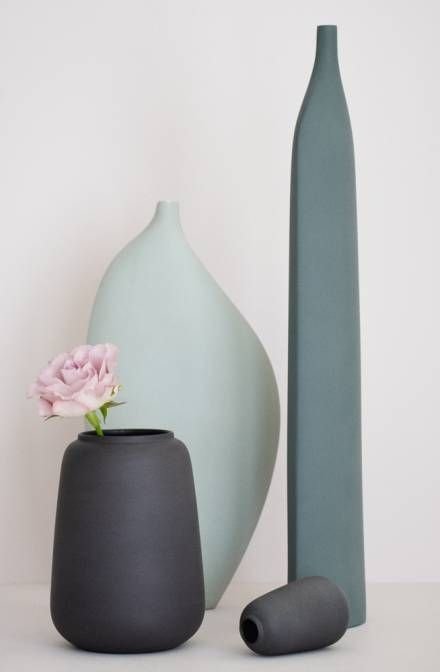 Via STIL INSPIRATION
These are really different and have sort of a retro feel that you'll love having in your home.
6

Mod Shapes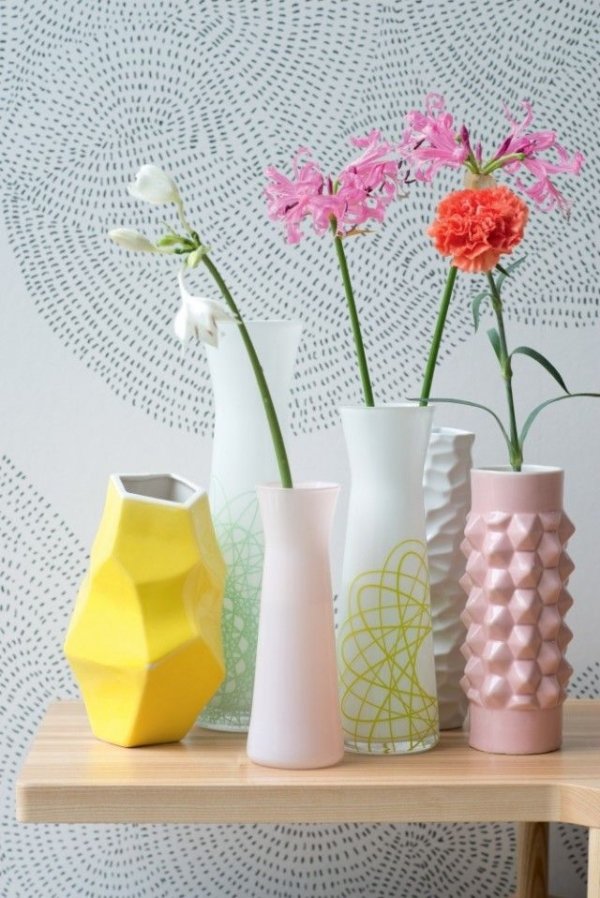 Via blog.tagesanzeiger.ch
Not one is the same as another, but they all pair so well together. Which one is your favorite?
7

Antique Limoges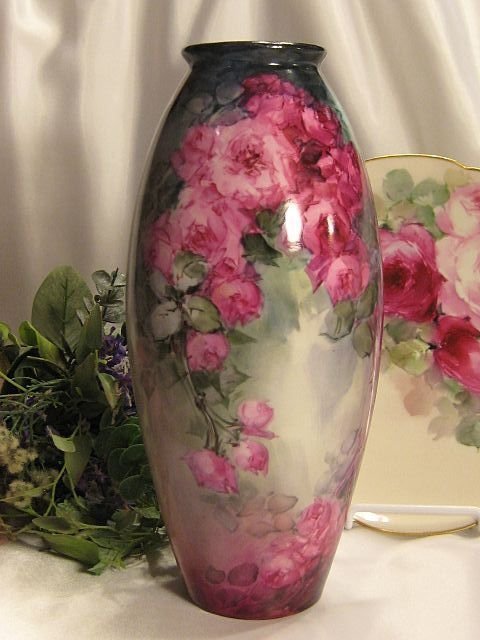 Via rubylane.com
You can find gems like this at any antique store. You'll love having an antique in your collection.
8

Cobalt Blue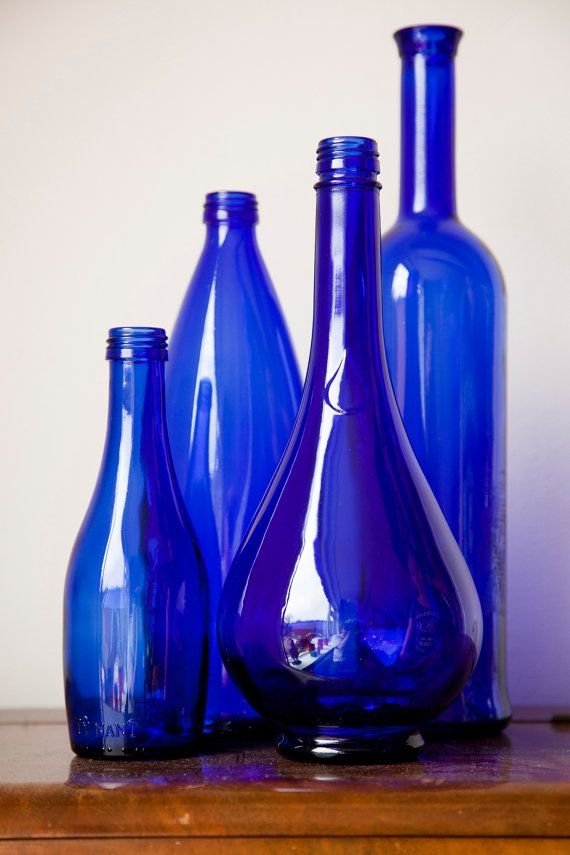 Via Set of 4 cobalt blue ...
Talk about a pop of color! These will jazz up any neutral color palette.
9

Lenox Crystal Vases in Fun Colors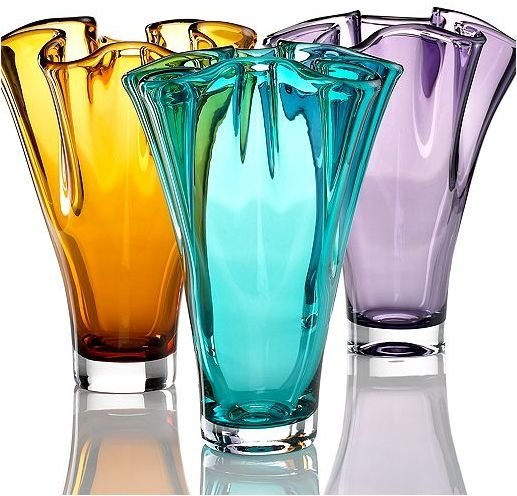 Via Lenox Crystal Gifts, Organics Collection ...
These might not be the most affordable vases around, but they would be worth the splurge, don't you think?
10

Metallic Silver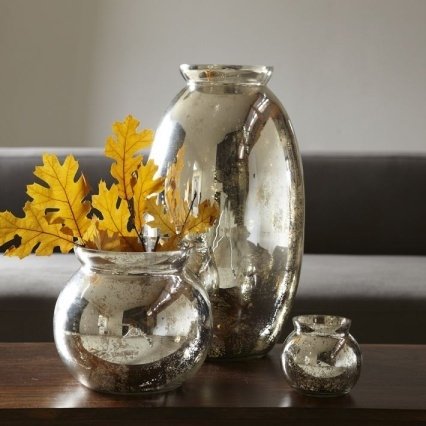 Via DIY Mercury Glass Tutorial
All you need for this look is a can of silver spray paint.
11

Sparkly with Glitter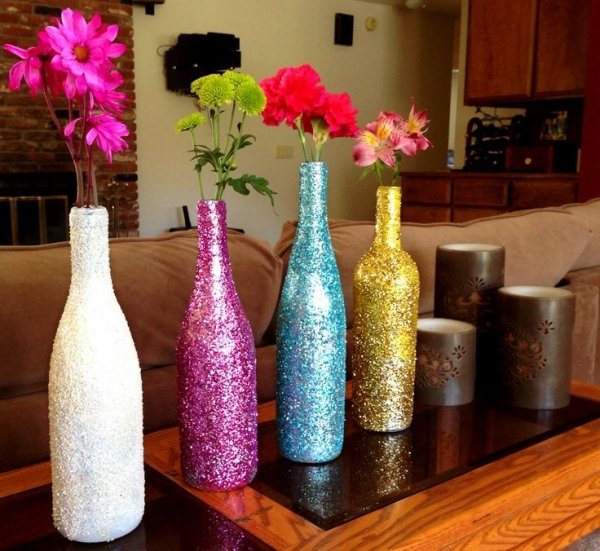 Via Creative DIY Apartment Decorating Ideas
I love how shiny these are. Which color would you paint yours?
12

Jack Daniels Vases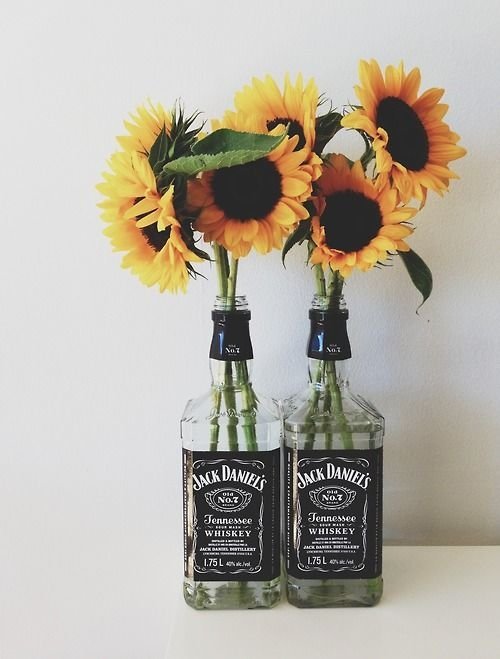 Via Drop Dead Gorgeous Daily | ...
Recycle your liquor bottles by turning them into vases. These are pretty cool.
13

Rustic Mason Jar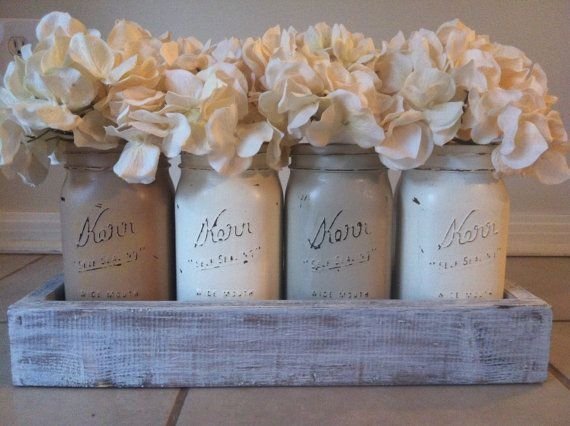 Via Unavailable Listing on Etsy
You can also repurpose mason jars and turn them into vases.
14

Geometric Glass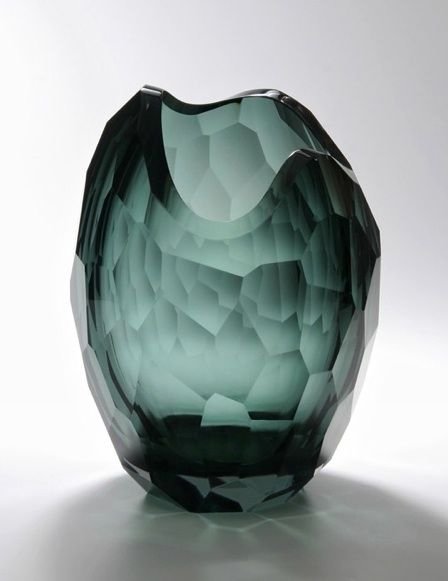 Via Kindle Power Cords
You can bet that no one else is going to have a vase that looks quite like this one.
15

Black White Striped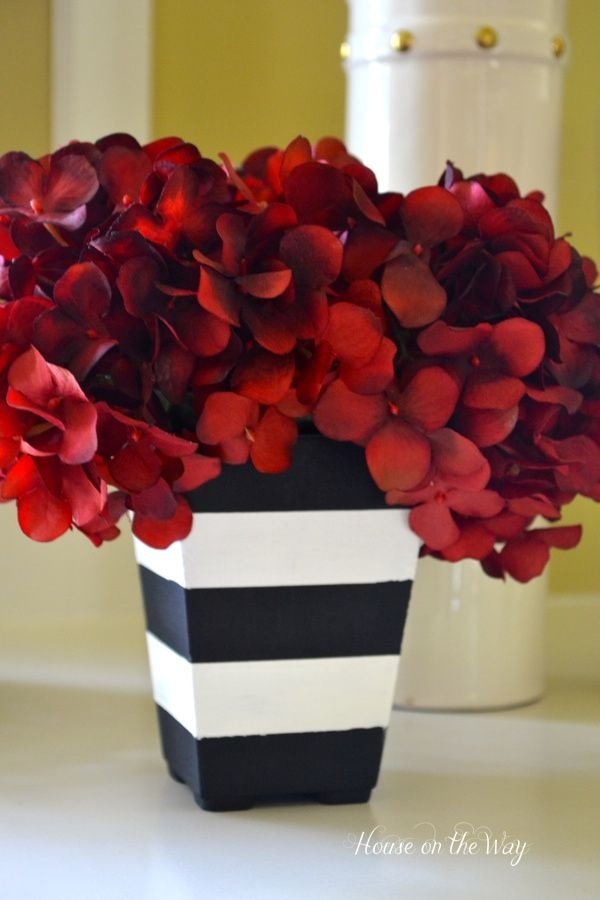 Via Black & White Striped Planters ...
This would be a really easy vase to make on your own. It looks great with the red flowers.
16

Simple but Beautiful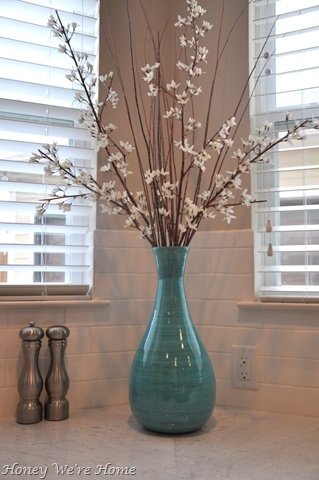 Via alamode: Honey Were Home- Fun ...
This vase is simple in design and color, which is what makes it so spectacular.
17

Painted Jars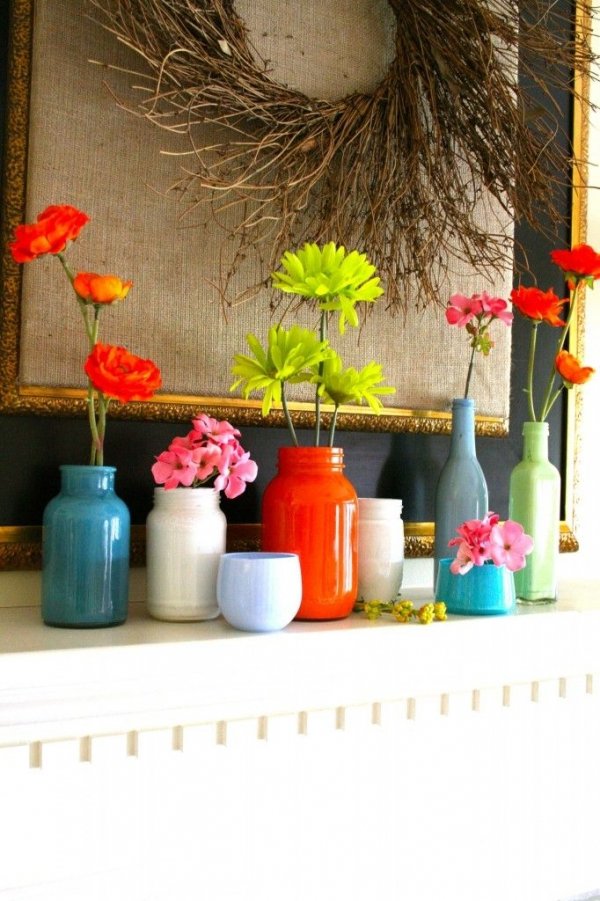 Via Magazine Copy Cat | Refresh ...
Here's another example of how easy it is to create great vases with empty jars.
18

Tulips Surrounded by Cylindrical Vase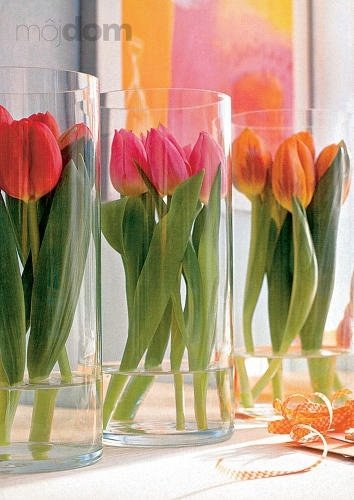 Via google.cl
Who says the flowers have to stick out of the vase? This is really cool.
19

GEOMETRIC VASES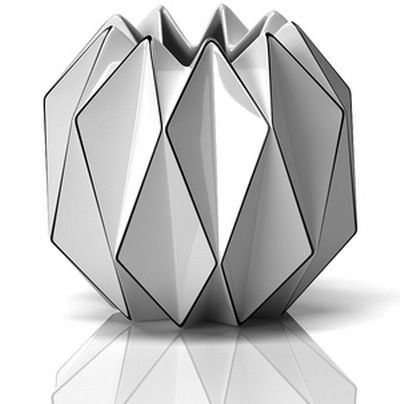 Via felinatral.tumblr.com
This geometric vase is a definite conversation starter.
20

Blue Owls

Via 14" Blue Owl Vase
This adorable owl would be wonderful in a sitting room or on your kitchen table.
21

Glass Bottle and Wood Vase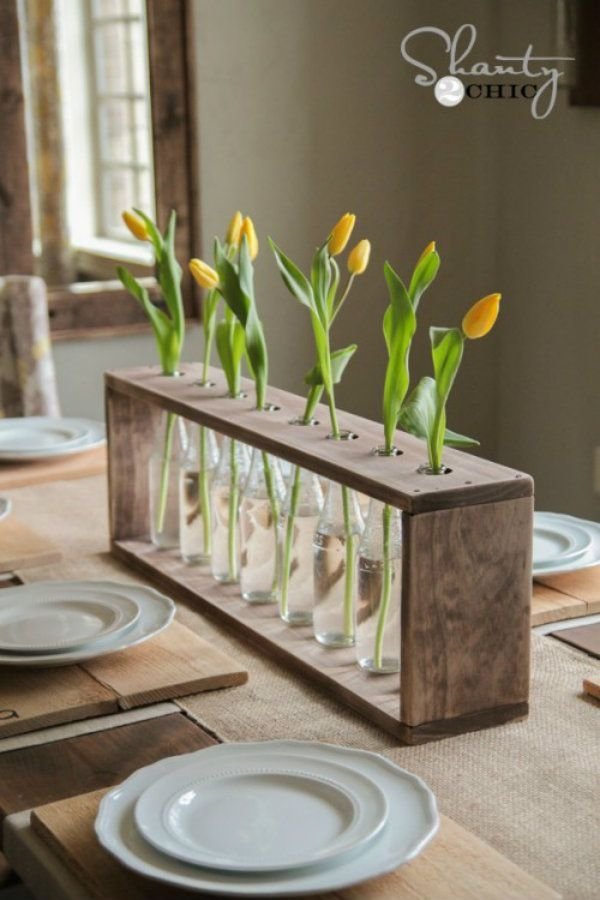 Via $10 DIY Glass Bottle & ...
What a wonderful centerpiece! This would work on both casual and formal tables.
22

Purple Vases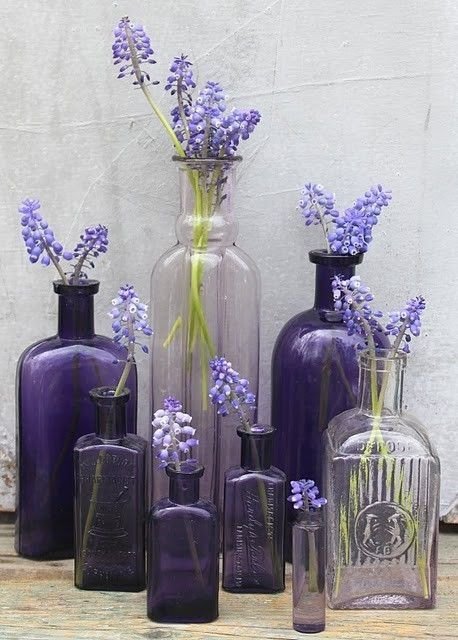 Via 54812335_ISub7qg7_c
These purple glass bottles aren't as easy to find as the blue ones, but I sort of like them even more.
23

Shelves of Vases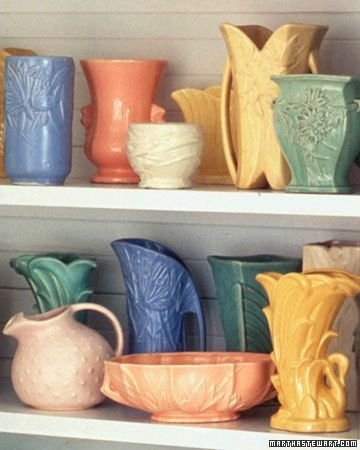 Via McCoy Pottery | Martha Stewart
Wouldn't you love to have a dedicated space to keep all your favorite vases?
24

Blue and White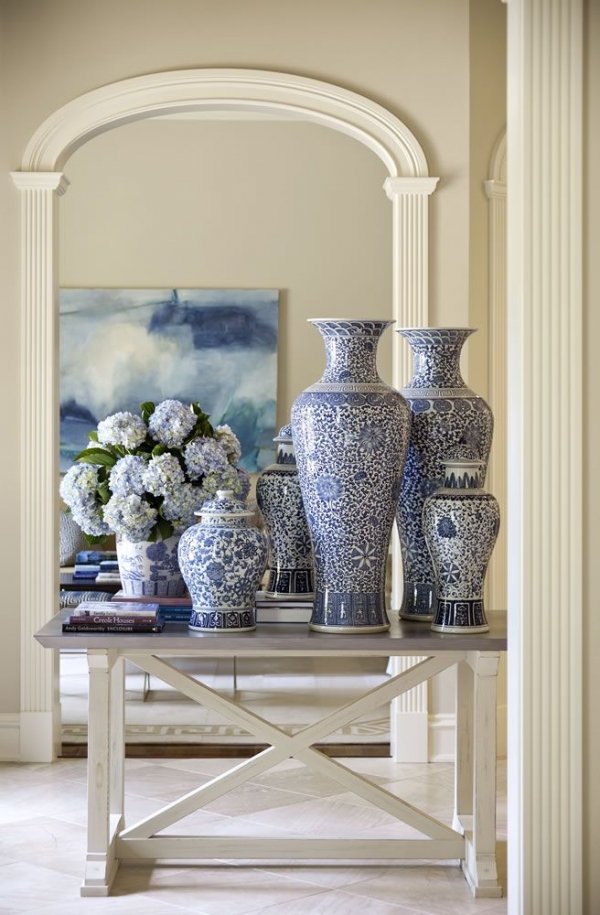 Via Shadow Valley | Tobi Fairley ...
These are stunning, especially grouped together like this.
25

Pierced Porcelain Vases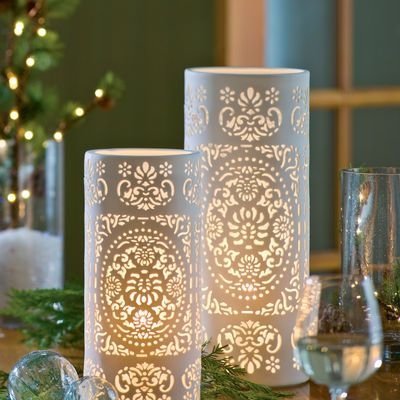 Via Pierced Porcelain Table Lamps
Add some freshly cut flowers to these vases and they'll look even lovelier.
26

Lots of Color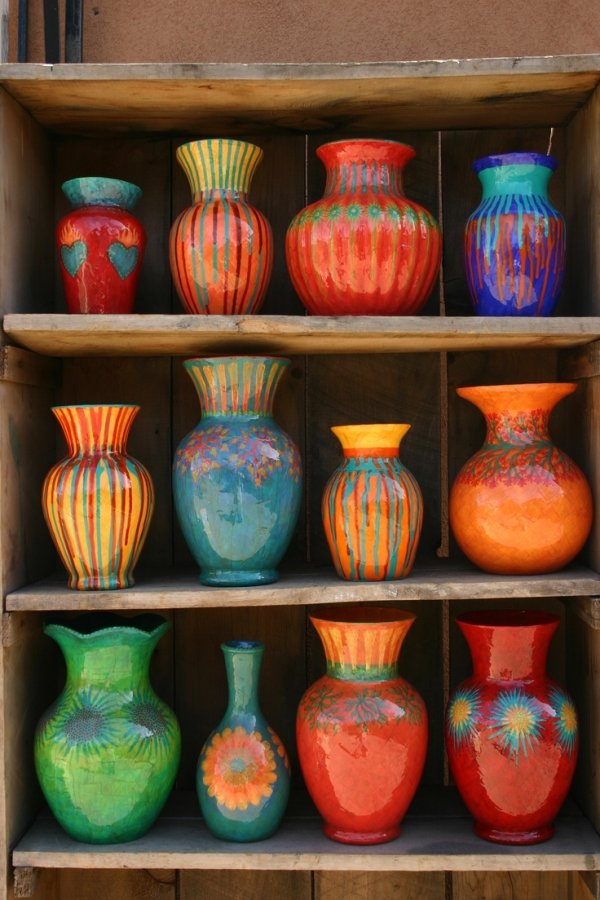 Via Las cosas que me gusta ...
I'd love to have any of these vases in my collection. Do you see one you love?
How often do you pull out your vases? It doesn't happen too often at my house, but when I do have fresh flowers, it's fun to find a vase that pairs with them. Did you see one that you must have?
Please rate this article