Without a few decorative must-haves, life at home would be pretty drab. But don't worry. You don't need a special knowledge of interior design to find a little flare for decorating. With these 7 affordable decorative must-haves, you'll be inspired to spruce up your space with a style all of your own.
1

Carolina Vases from Pottery Barn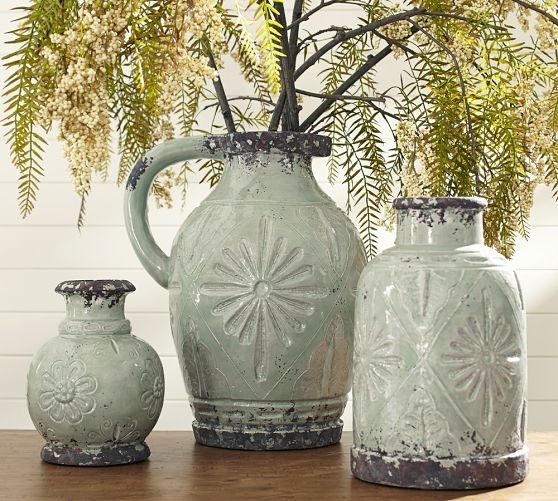 These vases from Pottery Barn are definitely decorative must-haves and just aged to perfection. Well, at least they appear aged. The crafted heirloom quality and patina on these otherwise creamy white vases can be the focal point of any living area. Add even the simplest selection of wild flowers and these vases will bring a country home vibe to even the most streetwise urban dweller's abode.
2

Starburst Mirrors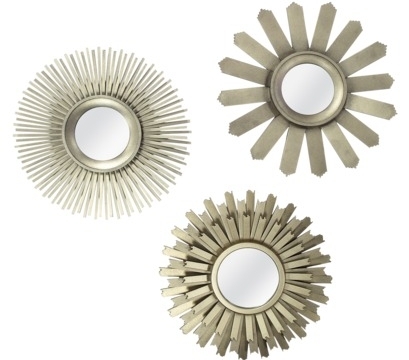 A decorative mirror, while being functional for last minute makeup checks, can really create an illusion of more space. This set of three starburst pattern decorative mirrors will shine in any bedroom, bathroom or living area. And if you can't commit to a single large design, these three smaller starburst mirrors are a must-have decorating staple.
3

Bella Container Candles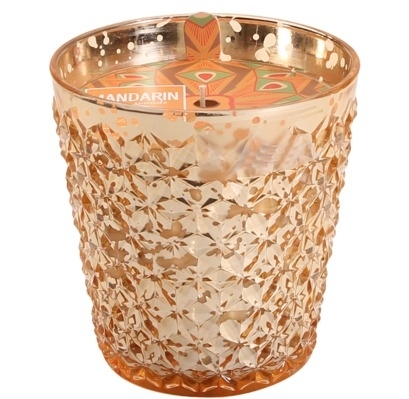 Forget heavy aerosol sprays that are harmful to the environment, and opt for the light scent and relaxing glow of a scented candle instead. Candles are a must-have for any home, and are especially handy in case of a power outage. This sweet and outdoorsy Mandarin scented Bella candle from Target is as aromatic as it is attractive. Choose a few for the main rooms of your home. Just don't mix too many conflicting scents, and definitely don't leave any burning candle unattended.
4

Enamel Peacock Picture Frame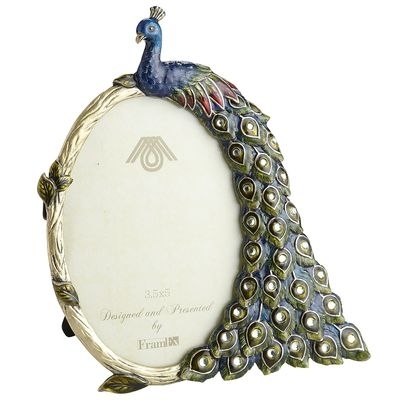 Forget the times of simple wooden rectangles to hold your favorite photographed memories. Proudly display your family and and friends in a decorative frame that will grab your house guests' attention. My favorite frame find is this enameled peacock from Pier 1. It's colorful and textured, but still subtle enough not to distract from the other decorative elements in your living space.
5

Outdoor String Lighting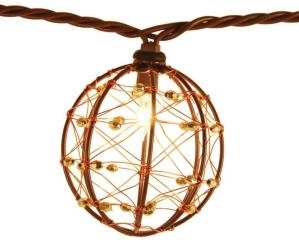 When hosting a dinner party or backyard barbecue, the food and seating become the top priorities, but the right lighting can also really adjust the atmosphere. With these affordable incandescent wire ball string lights from Home Depot, you can gather around the patio in a soft, warm glow.
6

The Statement Piece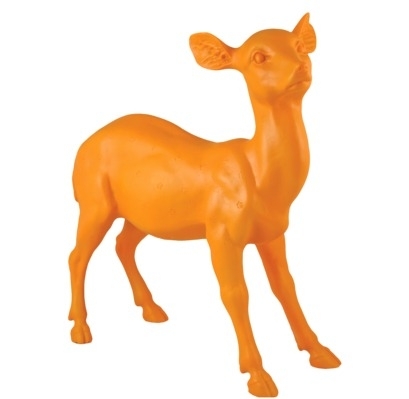 When choosing a statement piece of decor for the home, there are two main factors to consider: space and your own personal style. For me, animals and bright colors are the way to go. So my choice for a bland bookcase or a bare living room shelving area is definitely this lovely orange fawn from Target. It's cute, colorful and will perk up any living space. Just don't go color crazy when decorating. The key is for a few well-placed pops of color, not an entire room in rainbow theme.
7

Throw Pillows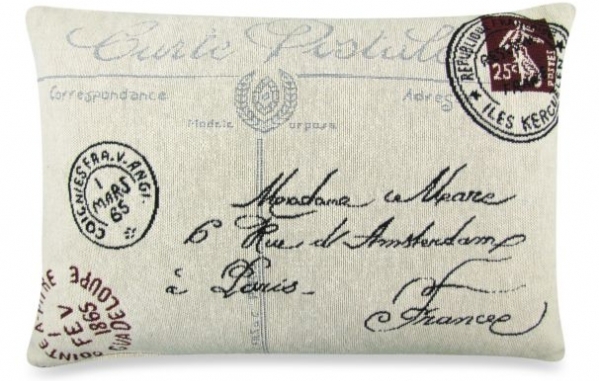 Even the most blah couch can be made more appealing with a few decorative throw pillows. When choosing throws, consider both comfort and style. Maybe you'll want something in a bold contrasting color. Maybe you'd like something with a unique print. My pick for an adorable must-have decorative pillow is this charming French post card print by Vintage House. It's nostalgic, romantic and still simple enough not to clash with the other decorative elements in the living room. Pick up this throw pillow and others in the Vintage House design at Bed Bath and Beyond.
Decorating your home can be a stressful and costly experience, but with just a few well thought-out decorative staples, you'll have a warm and inviting home that you'll love. What are your favorite decorative must-haves for the home?