Winter Home Decorations are a fun way to add seasonal touches to your home. Decorations can either be Christmas-themed or something more generic. Personally, I can't go past snowflake themed decorations. However, there are many more winter home decorations out there that are bound to add some winter magic to your home. Take a look at a few lovely winter home decorations below.
---
1

Snowflake Mobile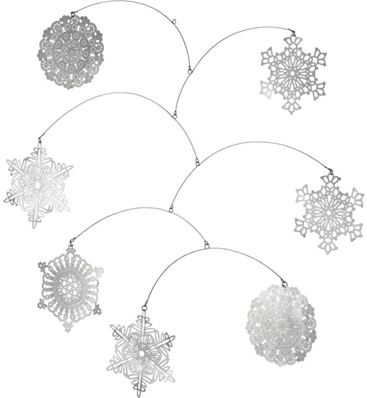 Price: $49.95 at crateandbarrel.com
This snowflake mobile is a fun and quirky decoration. The suspended metal snowflakes would look magical hanging from the ceiling. This mobile features seven different snowflake designs that move depending on air currents.
2

Snowflake Candle Holder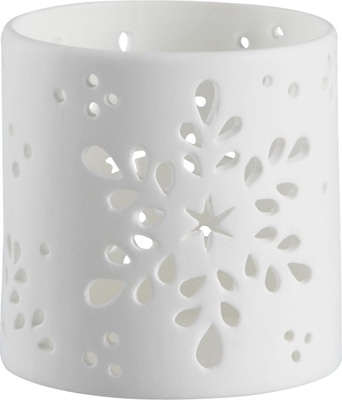 Price: $9.95 at crateandbarrel.com
Give your ordinary candles a wintery touch and house them in these snowflake candle holders. These are handcrafted from bone china and feature snowflake cutouts. Place multiple holders on a mantelpiece for a magical night-time effect.
---
3

YRSNÖ Block Candle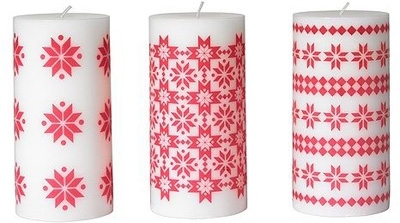 Price: $2.99 at ikea.com
Decorative candles make wonderful winter home decorations. These candles feature assorted red winter-themed patterns. Multiple candles space evenly apart would look wonderful as a table setting, intermingled with holly and foliage.
---
4

Cedar Wreath Topiary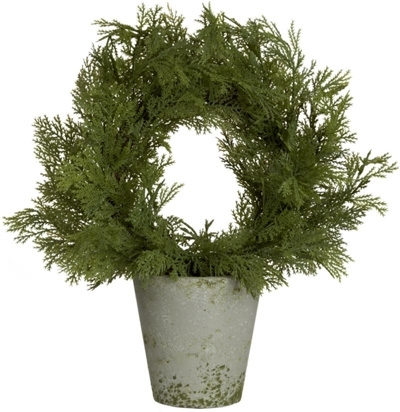 Price: $24.95 at crateandbarrel.com
While it may look like a living plant, this cedar wreath is actually made from plastic. Set in a rustic pot, this is a unique take on the normal wreath decoration. Adorn this wreath with ornaments or ribbon, and place it on a coffee or corner table.
---
5

Poinsettia Ball Candle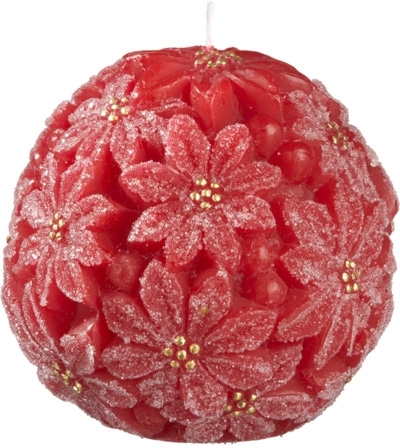 Price: $5.95 at crateandbarrel.com
Candles are an easy way to not only decorate your home in winter, but keep it well lit and warm as well. This unscented candle is made from paraffin wax and features flower cutouts with gold accents. It has an 18 hour burn time and would look great as part of a table setting.
---
6

YRSNÖ Hanging Decoration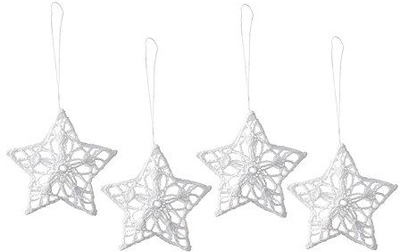 Price: $4.99 at ikea.com
These hanging string stars are ideal winter home decorations. They come in a pack of four and are perfect for hanging off Christmas trees and other ornaments. They're a delicate and crafty decorating idea.
---
7

STRÅLA Light Box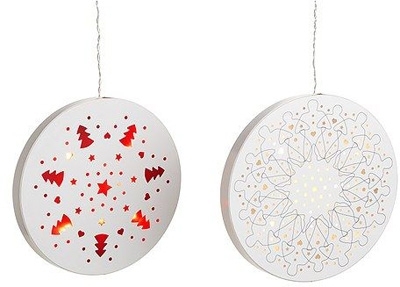 Price: $9.99 at ikea.com
Light up the room with these circle lights. They feature fun winter-themed patterns and use LED lights, which are more efficient than incandescent light bulbs. They are designed for indoor use and would look great strung in multiples along a wall.
---
8

Pinecone Firestarters in Wood Basket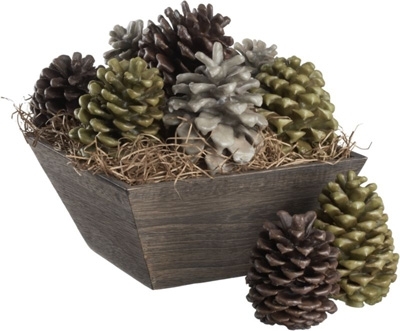 Price: $39.95 at crateandbarrel.com
If you've got a fireplace, why not have these pinecone firestarters nearby? These are natural pinecones that have been dipped in paraffin wax in three different colours. They are also pine-scented. These particular winter home decorations are both decorative and functional.
Decorating your home according to the season is a fun idea if you've got a bit of spare time on your hands. Keep an eye out for winter home decorations that can easily incorporate into your already existing décor. Which of these winter home decorations would you like to see in your house?
Top Image Source: pinterest.com
---
Popular
Related
Recent