Decorations for Home are not something to scoff at. Maybe you don't necessarily put too much value on how your home looks, but think of it this way-Your home is an impression of you! It should be unique, fun, inspiring and passionate, just like you are! And what better way to showcase it then with these inspiring decorations for home! Your friends will love it and you will love showing off the new decorations in your house. You're sure to find at least one inspiring decoration for your house on my list. I'm in love with all these pieces myself! But there are a few that really stand out. I'm sure you can find some new, unique and inspiring decorations for home if you keep on reading this article!
---
1

Tiki Vase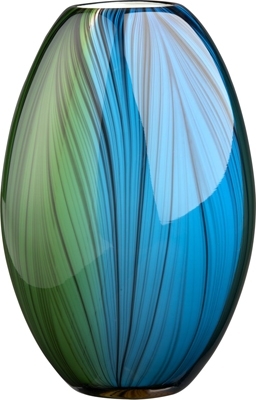 Price: $29.95 at crateandbarrel.com
Looking for some ways to introduce calming water elements into your home? Then this vase is the piece to start with! Nature has such soothing effects-and especially water-so you will feel perfectly at ease in any room that sports this beautiful vase. Handmade of cased glass, this vase will look pretty no matter where you display it. A shelf, a table, a corner-this little buddy will be happy no matter where you give it a home!
---
2

Embossed Numbers Wall Clock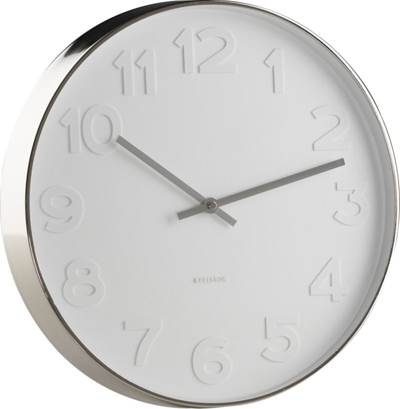 Price: $49.95 at crateandbarrel.com
This clock would be the perfection decoration for home design. It would look great in an office or a kitchen or even a bedroom! The smooth, sleek design is super chic and even a man would admire this beauty! It has a manly, modern feel to it, yet a woman could hang it in her space and not feel like she was in a boy's room. Isn't that cool? It has perfect unisex appeal! And the embossed numbers really stand out, in a geek-cool sort of way. This clock would be right at home in a college student's dorm.
---
3

Exposed Print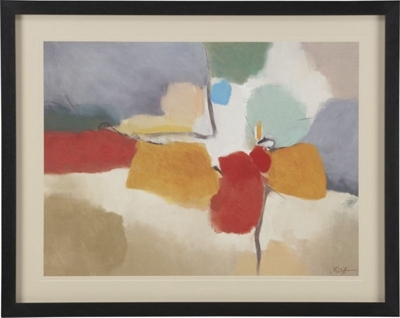 Price: $399.00 at crateandbarrel.com
This inspiring decoration for your house is a masterpiece of art! You could hang it in a contemporary kitchen, a cutesy bedroom or a colorful living room. It will add a pop of demure color and some attitude no matter where you choose to display it. I love how the colors are kind of subdued and run together, it reminds me of a rainy day. This piece of art can serve as a great centerpiece for your room and it would be a great conversation starter!
---
4

Dubois Mirror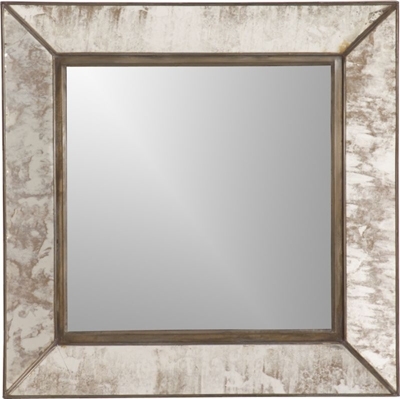 Price: $89.95 at crateandbarrel.com
Can I just say how much I LOVE the antique appeal this mirror has? It's the perfect statement piece for any room in your house, and a great decoration for home decor in any room! You can change the effect by hanging it horizontally or diagonally, and the distressed frame with copper finish will be a flashy, yet classy attention grabber. Don't hide this piece away, bring it out and show it off where all your guests can see it, and you yourself can admire it! It's worth the price, don't you think?
---
5

Theo Wall Art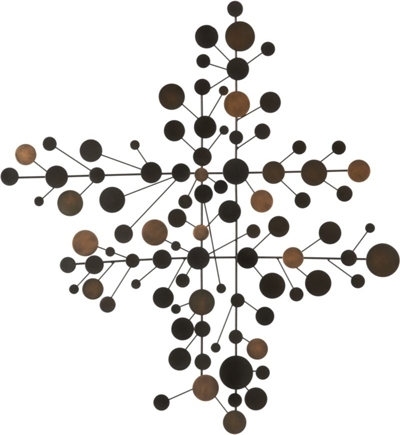 Price: $99.95 at crateandbarrel.com
Wow! Nothing says unique like this totally cool decoration for your house does! Want something that attracts attention and draws focus immediately? This little powerful piece will dominate the room if you put it somewhere eye catching! On second thought, it can catch eyes on its own! The antique finishing is another cool feature. I'm a sucker for antique items, whether they are real or just made to look that way. I would display this decoration proudly in my home!
---
6

Pavo Platter

Price: $59.95 at crateandbarrel.com
Need something to add a little pizzaz to your kitchen? This cool and very unique platter will be just the thing! It brings a powerful punch of personality that will have your guests ooohing and aaaahing over it from the minute they see it! And don't limit this inspiring piece to the kitchen! No, you can absolutely place it on a hall table or a living room stand. You can heap it with something cool like pine-cones, fruit, pebbles or shattered glass. Or just leave it empty! That pretty design can speak for itself, don't you think? To really bring out its features, place a few vases in complimenting colors along side it.
---
7

Ricci Room Divider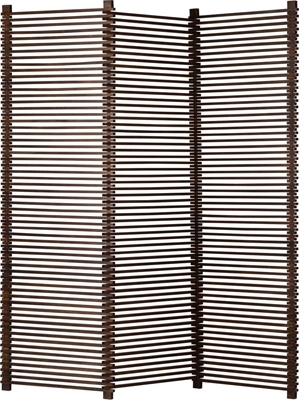 Price: $799.00 at crateandbarrel.com
Want to make and architectural statement for your home? Then snap up this inspiring decoration for home! Made with open grain, dark walnut finish, it will bring richness and depth to any room. The tri-fold design is especially neat! If you want to add some color, you can drape sheer scarves over the top for an India inspired theme. Or leave it plain! It's just beautiful the way it is already!
---
8

Line Low Basket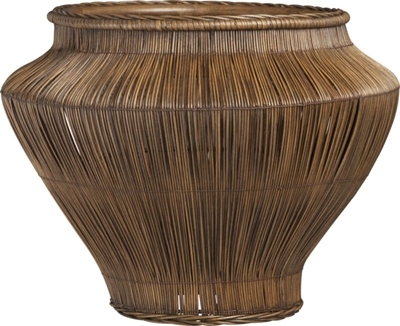 Price: $59.95 at crateandbarrel.com
My mother has always been a collector of baskets. She would buy any unique or cool basket she found and display them in our house. She had a lot of neat ones, but I don't recall any of them looking like this basket! This basket reminds me of ancient Egypt-a very inspiring decoration for your home. If you're going with a jungle theme, or something architectural, do buy this basket and showcase it somewhere in your lovely home. You will be so glad you did!
I hope that you were able to find something from my list of inspiring decorations for home decor! I am about to make a few purchases myself-I can't help it! And I know you will love these pieces as much as I do, especially when you see how perfect the decorations for home look sitting in your house. Perfectly at ease! Which of these decorations for home do YOU like best?
More
Popular
Recent