One of the funnest things to do in a brand new apartment is actually picking out all of the little details that really make the apartment yours; this includes finding unique lamps for your apartment! When I first moved out, I had absolutely no idea what to look for in a lamp, what style I wanted or what pieces might look good in what room. Don't worry girls, I got your back because below we are going to talk about unique lamps for your apartment that fit right into your design style and what rooms might look best for your chic lamps!
---
1

Nessie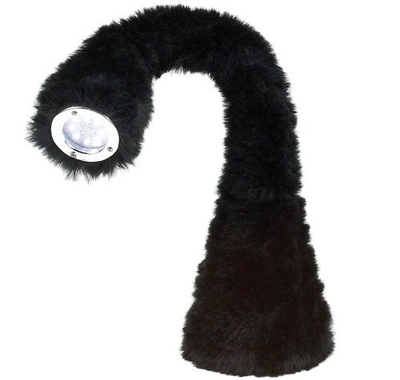 Price: $34.99 at target.com
This lamp actually reminds me of the Gilmore Girls because of that one episode where Lorelei was almost late to Rory's first day at Chilton because her fuzzy clock didn't wake her up. Instead of relying on a fuzzy clock to get you up, why not rely on this cute little LED lamp to help you read at night? You can twist it, turn it and pull it to wherever you want! It's the ideal bedroom lamp plus it looks so friggin' cool!
---
2

Laughing Willow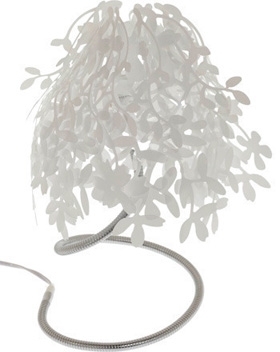 Price: $43.99 at modcloth.com
This unique lamp for your apartment is just so darn adorable, I couldn't leave it off of the list! The bend-it-yourself wire as a base actually allows you to put it anywhere and everywhere. The chic and cool white plastic flower design is really an eye-catcher for all. Whether it is on your desk or your nightstand, this little piece of décor really will make a splash!
---
3

Shimmy Shimmy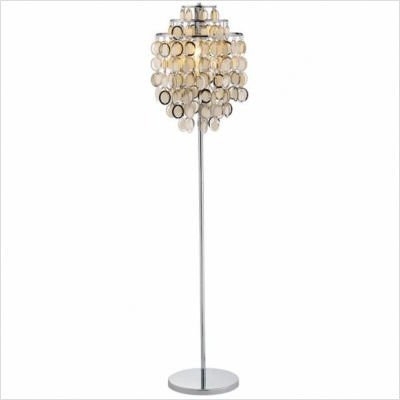 Price: $118.14 at amazon.com
I am totally into retro anything, in fact, I'd love to do my house in all of those retro appliances and just go back to the '50s. If you are anything like me, then this little shimmy floor lamp is right up your alley! The circles, the chrome, the shine and the sparkle are everything that make this little floor lamp unique and awesome for any room you put it in!
---
4

Damask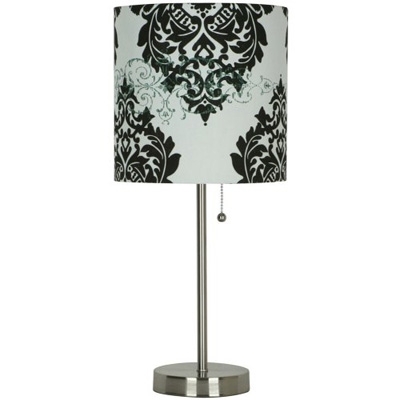 Price: $16.99 at amazon.com
Okay, I had to put this on there because the damask pattern is one of my absolute favorites; in fact, I have a set of these exact lamps in my house! These unique lamps for your apartment are totally chic, cool and look great in any room you put them in! Personally, I like these lamps in my bedroom because we have a bright pink/black accent wall that looks great with the damask pattern. Where would you put these beauties if you had them in your apartment? Give me some ideas!
---
5

Orchids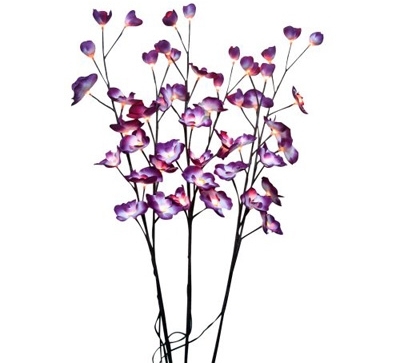 Price: $29.99 at target.com
Out of all of the flowers in the world, orchids are actually some of my favorites. Target is one of the only stores that I have ever found that takes this unique flower and makes it into something useful and fashionable: a lamp! These lighted orchid branches look great in any large vase or can brighten up any corner. Looking to add in something special in your bathroom? These orchid branches could actually do the trick!
---
6

More Fur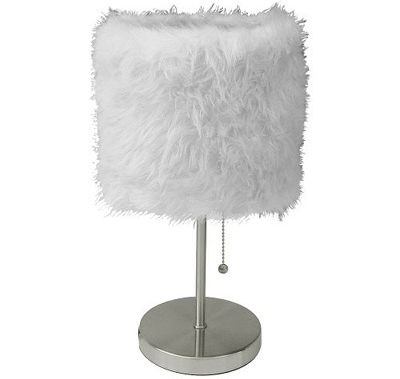 Price: $29.99 at target.com
This lamp actually reminds me of Sex and the City. It's very Carrie and if you are a fashionista who is looking to deck out her apartment in just the right way, this will do it! This lamp would look awesome in any room in your home but personally, I think I would put it in my living room. It'll be weird, different and absolutely a conversation piece.
---
7

Lollipop Lamp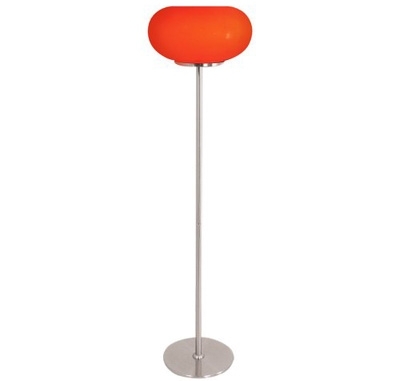 Price: $118.99 at target.com
I am a huge fan of things that are chic looking yet still simple and that is what this lamp is all about. The red shade adds in a splash of color, so whether you are putting this lamp in your bedroom or your living room, it is an eye-catcher. It also does totally remind me of a lollipop and okay, that is the major reason why I wanted to add it to the list!
---
8

Stix Lamp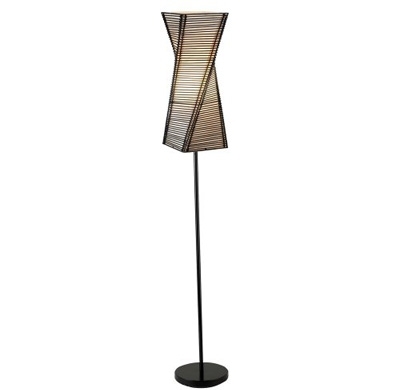 Price: $139.99 at target.com
If you are looking for a touch of sophistication, this is the lamp for you. Not only does the diagonal stick design give this lamp a completely unique and different feel, but I love the black base. This lamp could look great in any bedroom with any color scheme, or a living room that is looking for a touch of elegance!
Shopping and picking out all of the little details for your apartment is fun, especially when it comes to picking out unique lamps for your apartment! Not only are you designing a space for you to live in but you are putting your mark on it. This list is just a few of the cool lamps for your living space, what other lamps have you come across that I may have missed?
More
Popular
Recent