Lighting -- and home lighting ideas -- are essential to a household. Lighting not only illuminates a room but can set the mood or atmosphere. Different lighting solutions will suit different households. Whether you prefer fluorescent lamps or softly lit rooms, there is a range of lighting options to suit all tastes and budgets. Below are just a few handy home lighting ideas.
1

Modcloth Cham-Plain Supernova Floor Lamp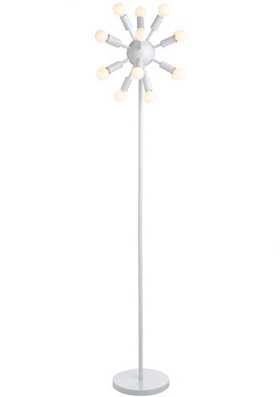 Price: $184.99 at modcloth.com
This floor lamp is a directional approach to decorating and lighting your home. Floor lamps aren't particularly 'new' on the home lighting ideas front, but this particular lamp is quite fresh in design. It is made from plastic and metal, and features eighteen small bulbs spread evenly around a spherical centre. This lamp could effectively decorate a range of interiors.
2

Modcloth Nocturn-owl Lifestyle Lamp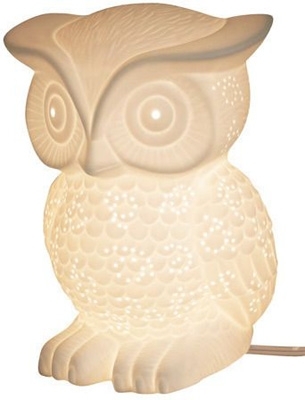 Price: $56.99 at modcloth.com
This owl-shaped lamp would look great on a bookshelf or desk top. It is made from porcelain and features scattered pinholes throughout the body. These pinholes create a dimensional effect as they allow light to escape from within. This lamp uses a 40 watt type B bulb and has a foot switch.
3

Crate & Barrel Starlette Pendant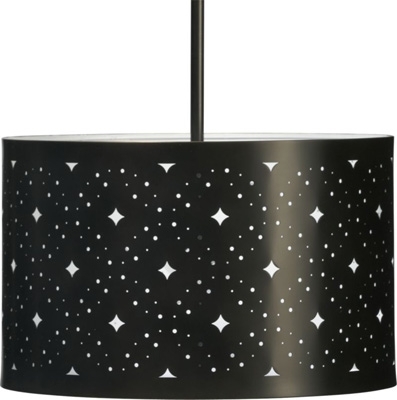 Price: $349.00 at crateandbarrel.com
This pendant lamp could easily be incorporated into a modern home setting. It features pinpoint and starburst cutouts which create an intricate patterned effect. It is made from cast steel and lacquer-finished to a bronze patina. It also has a white plastic diffuser to emit a soft glow. This starlette pendant is for the serious decorator.
4

Soji Solar Lantern

**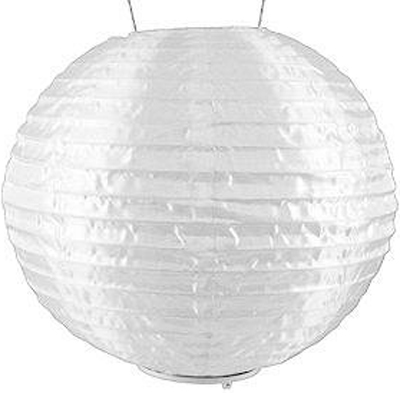 Price:** $19.50 at amazon.com
These solar lanterns are fun home lighting ideas. They are an easy and quick decorating option. The design is inspired by traditional paper lanterns. They are made from nylon and are UV and weather-resistant. They have a wire frame for hanging, but also have a flat bottom for tabletop display.
5

Modcloth in Rose and Columns String Light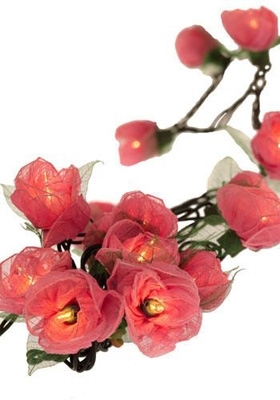 Price: $34.99 at modcloth.com
These floral fairy lights would be useful for softly illuminating an area of your home. The flower 'petals' are made from a sustainable and eco-friendly plant product. There are 20 lights to a strand, and the cord length measures 103.5 inches. These are suited to both indoor and outdoor settings.
6

Real Sugar Maple Leaf Night Light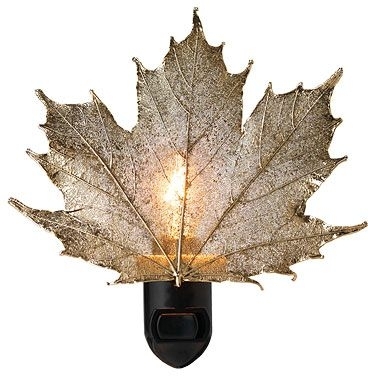 Price: $38.00 at uncommongoods.com
This night light has an earthy appearance. The maple leaf has such a beautiful shape and this feature really stands out here. This night light is made from real Sugar Maple leaf and is preserved in 24 karat antique gold. As far as home lighting ideas go, this one is an interesting and elegant option.
7

Lumen Oil Candle Shadow Projectors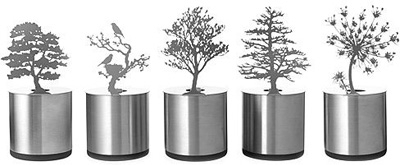 Price: $4.00 - $48.00 at uncommongoods.com
These oil candle holders are ingenious! Simply light the candle inside and watch as the shadow is projected onto the surface behind. The size and intensity of the shadows will depend on the darkness of the room and whether or not there are other lights in the room. The less interference there is, the better the results.
This list covers an array of different home lighting ideas. That said, there are still a whole lot more out there. Which of the above would work best in your home?
Top Photo Credit: morewaystowastetime.blogspot.com