When the seasons change so does our home decor and a trend that I love for fall is faux wood. I've seen it recently for wedding accessories like centerpieces, little bowls for the ring bearer, and now I have been inspired by the home decorating ideas on Martha Stewart ,who calls if Faux Bois, French for "False Wood". What I love about this faux wood **decorating idea is bringing the feel and warmth of fall indoors and filling your home with that feeling. Would you use these **7 Ways to Decorate with Faux Wood in your home?
---
7

Faux Wood Planter...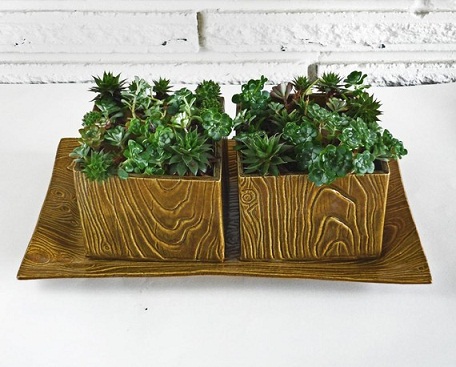 Price: $62.00 @ Etsy/JadeFlower
Give your plants a more natural look with this fired stoneware clay faux wood planter. It's the perfect pot for succulents and would look great at the center of your table during a dinner party or even at a rustic chic wedding reception. The wood grain pattern has been impressed and then glazed to give the planter and included tray that beautiful shiny finish.
---
6

Faux Wood Picture Frames...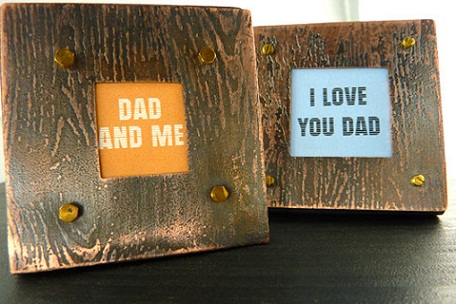 Price: $38.50 @ Etsy/SomeplaceElsewhere
Sometimes it's the little details that make a room come together. When decorating your living room with faux wood items look around to see where small items will make a big impact. A fireplace mantelwould be a lovely place for these copper faux wood frames, especially next to a set of candles that would make the copper glow even more.
---
5

Faux Wood Tealight Holders...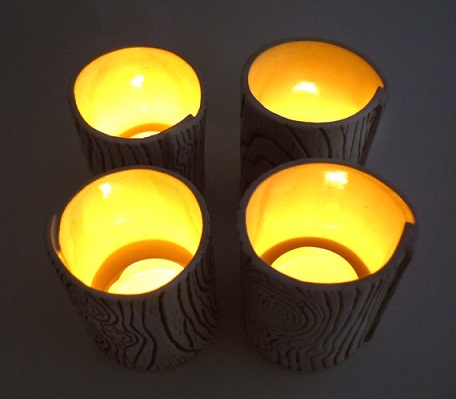 Price: $32.00 @ Etsy/JadeFlower
Speaking of candles, these adorable faux wood ceramic tea light holders would be the perfect detail to place next to your faux wood frames on the fireplace! These are another great piece that is made with clay and impressed with a unique wood grain pattern, no two tea light holders look the same.
Continue Reading...
---
4

Vintage Faux Wood Cookie Jar...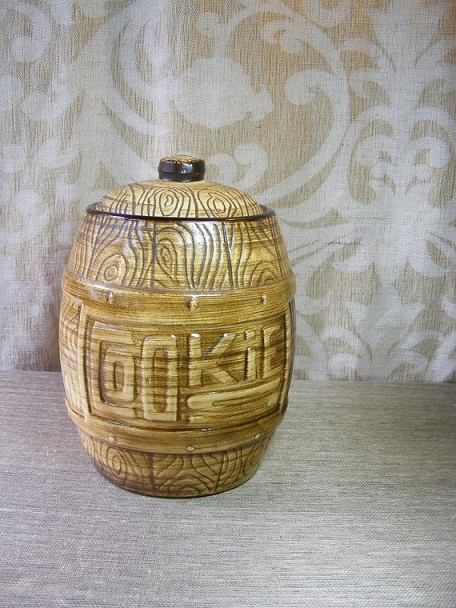 Price: $24.00 @ Etsy/VioletsandGrace
If you really love the look of this earthy trend, why not decorate every room in the house with faux wood items. If you love mixing trends together this vintage faux wood cookie jar will complete your vintage kitchenthat has already has a faux wood table in it! Faux wood can bring your home a modern or vintage feel based on the tone and details of your decor.
---
3

Faux Wood Tea Towel...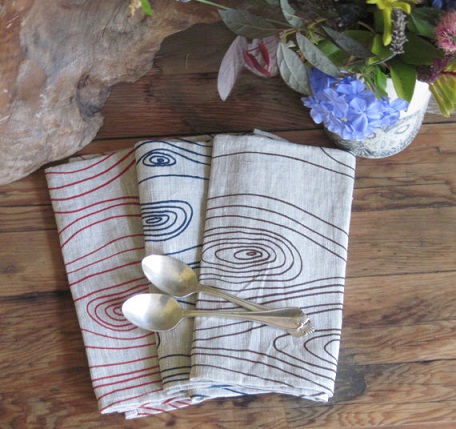 Price: $19.00 @ Etsy/Flockhome
With that faux wood cookie jar and table in your kitchen you'll also need a few faux wood tea towels while serving lunchto your friends to show off your love for this "false wood" trend. You may not get the texture of the faux wood in these eco-friendly tea towels, but you still get the lovely lines and swirls that give it that woodsy look.
---
2

Faux Wood Decorative Pillows...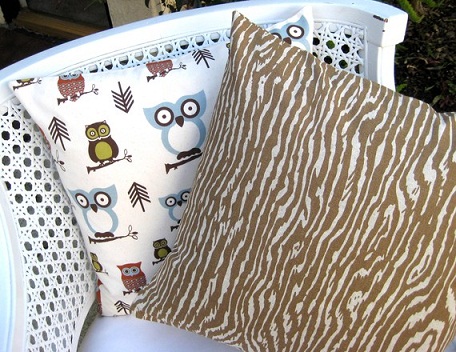 Price: $39.00 @ Etsy/SwoonStudio
Who knew there were so many decor items printed with this cool design! No matter where you want to decorate in your home you will be certain to find a faux wood piece that will fit your style. These beautiful faux wood printed pillow covers will look great in your bedroom next to yourfaux wood lampor to mix with your woodland friends theme of owls, deers, and birds.
1

Faux Wood Night Stand...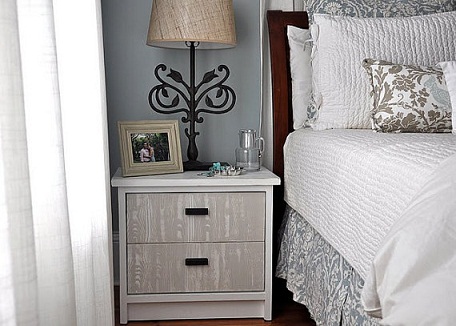 Price: $86.00 @ Etsy/BirdandBranchRedesign
Another great piece to add to your faux wood bedroom collection is this gorgeous nightstand. I love the gray finish to the faux wood; it gives it a chic look to compliment a white bedroom set. A piece like this can be a romanticlook for the ladies, while still having a masculine feel to it for the guys.
Whether you love the** faux wood** trend because of it's modern look or because you want to bring the outdoors into your home remember that less is always more. Any trend can become tacky and overwhelming when there are too many little details of the decor. Mix in these 7 ways to decorate with faux wood with other trends that help to complete the style you are going for. It might also be a good idea to stick to one faux wood tone to keep your decor from becoming overwhelming. As always have fun while decorating with a new look and let your personality shine through in the decor of your home.
---
Comments
Popular
Related
Recent