Wine-themed décor ideas are the perfect way to spruce up your home while also showcasing your love for vino. From something as elaborate as transforming a closet into a wine cellar to something as simple as creating a DIY corkboard, the possibilities are limited only by your own imagination. To help get the creative juices flowing, here are just a few amazing wine-themed décor ideas you're sure to love!
---
1

Swap Chandeliers for Wine Bottles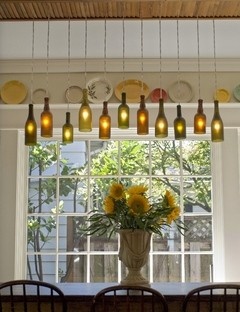 Chandeliers may add a classic touch to your dining room, but wine bottles are much more fun! By far one of my favorite wine-themed décor ideas, a line of glowing bottles looks classy, simple and modern. Don't want to go to the trouble of hanging them up? Battery-powered LED lights can also easily transform wine bottles into standing lamps and décor pieces throughout your home and yard.
---
2

Transform a Closet into a Wine Cellar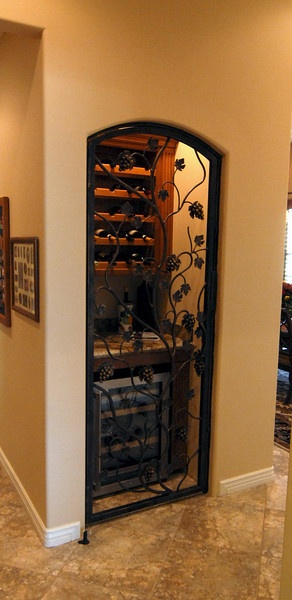 Have a coat or utility closet you aren't using? Repurpose it as a wine cellar, complete with storage space and a small bar for serving. A gate-inspired door adds a gorgeous touch, or you can simply leave the space open for easier access. Have fun as you design, and get ready to pour your wine in style!
---
3

Create a DIY Cork Board

A yardstick, about 41 wine corks and a little glue – that's all it takes to create this simple yet eye-catching cork board. In fact, these are so quick and straightforward to make, you can easily add more throughout your home as needed. Use them to display photos, pin up messages, share reminders – you name it!
---
4

Showcase Wine-Friendly Lawn Furniture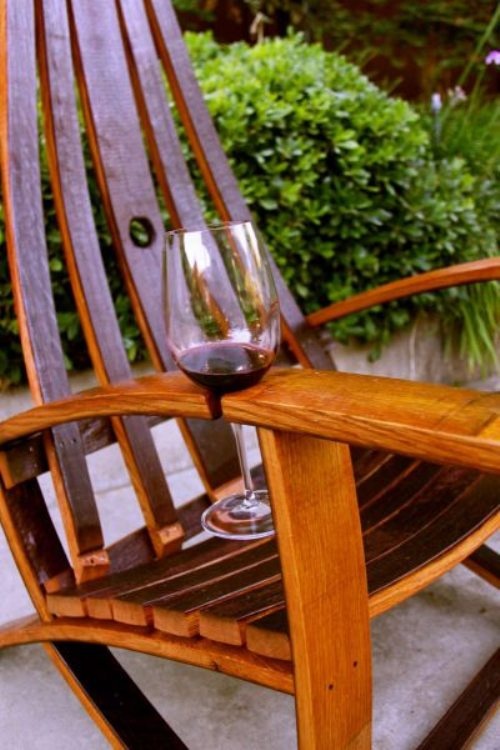 There's nothing better than sipping a glass of wine outside on a beautiful summer's day, so make sure your lawn furniture is up for the job! Wooden chairs like this one are stylish enough for any yard, while the built-in glass holder makes it easier than ever to enjoy your drink as you read, chat or just kick back. Need help keeping your glass and a friend's straight? Pick up a cute set of wine charms, or use chalkboard paint around the rim of each glass to make it easy.
---
5

Display a Wine Cork Monogram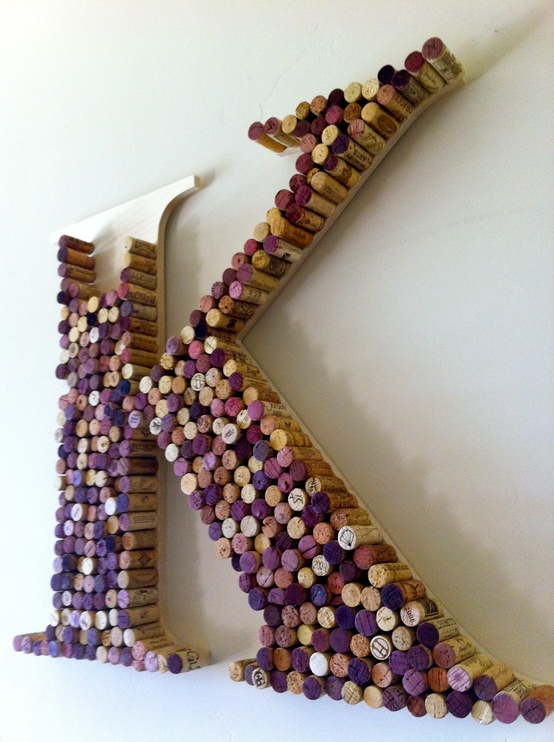 Wine cork monograms provide a fun way to reuse your corks while also creating a lasting keepsake you'll love to display inside your home. Your monogram can easily be as large or small as you like, and you can also switch things up by spelling out a word like "love" or "family" instead of simply sticking with letters. Looking to add an extra touch of color? Spray-painting the corks is a great option, too.
---
6

Turn Wine Corks into a Wreath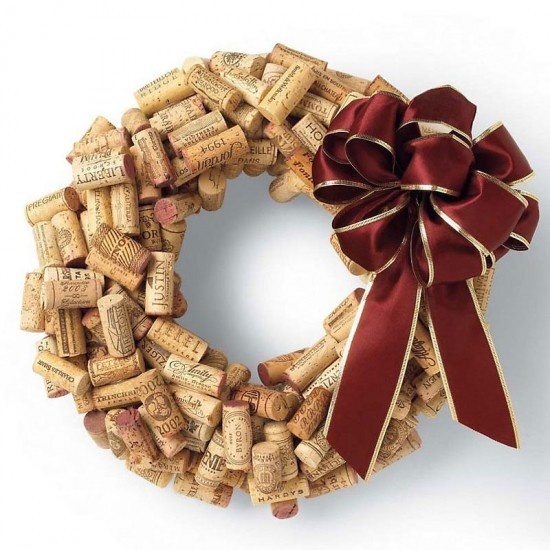 If you like the idea of creating a wine cork monogram, there's a good chance you might also enjoy using the corks to design the perfect holiday-themed or all-purpose wreath. Craft websites provide excellent tutorials on just how to do this, so browse away, choose the wreath you like best, and start designing. Guests who visit your home will no doubt love looking at it, and so will you!
---
7

Fill Glass Containers with Wine Corks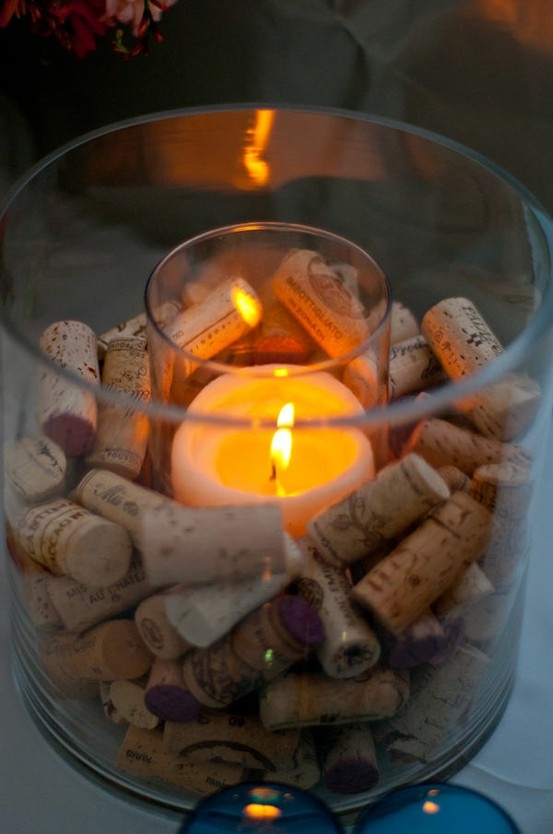 Whether you stick with corks alone or incorporate a candle as shown in the photo, wine corks are a great alternative to traditional filler ideas like glass beads or stones. I especially love the way the candle casts a gentle glow while the corks provide a unique rustic twist. Another great thing about this project? It's completely effortless!
Which wine-themed décor ideas have you tried out at home? Are any of these suggestions on your to-do list?
More
Comments
Popular
Recent