Do you want to jazz up your home with cool wall murals? I don't blame you! They're quick, easy, and absolutely amazing! When I was younger, I had an outer space wall mural, and it was spectacular! It was as if I was looking directly into the universe! Wall murals are functional and they look great! For instance, if you can't travel much due to time or financial limitations, cool wall murals can provide you with a small taste of your favorite city or scene! Keep reading for 7 cool wall murals I'd kill to have in my home!
---
1

Montmartre, Paris Wall Mural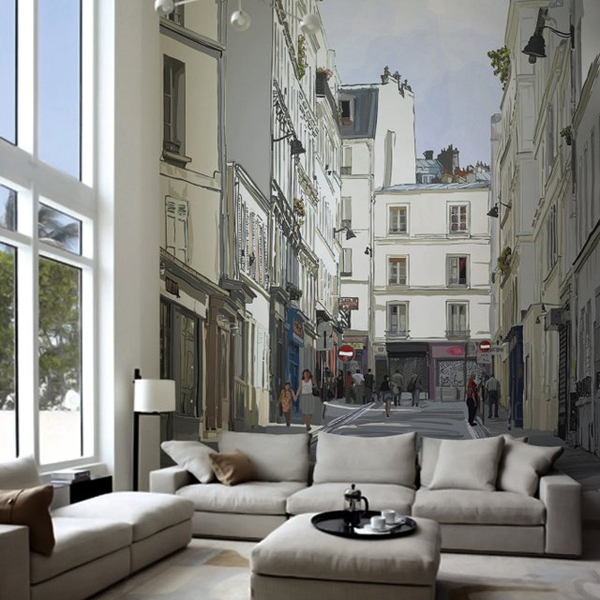 Oh sweet Paris! I love this wall mural! Having this in your home will give you the feel that you're looking out your window into the romantic streets of Paris! Who wouldn't love to have that view? It sure beats the slimy back alley view from your living room, doesn't it? I know it does! That's why you should go to Thefancy.com and invest $420 into this amazing mural! If you want one of the best cool wall murals out there, don't pass up this one!
---
2

British Telephone Wall Mural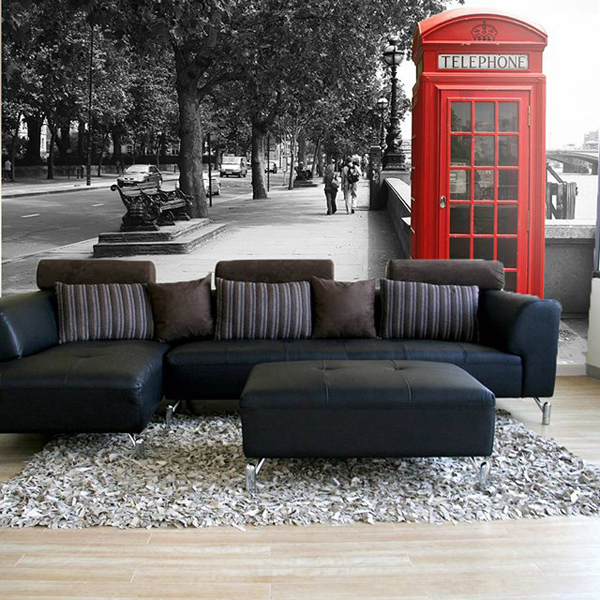 How cool is this British phone booth wall mural? You see them in movies all the time, why not have that view in your home? This cool wall mural can be found at Vinylimpression.co.uk for $107. Not bad for amazing décor! Just think, if you just add this for an accent wall, you'd save time, money, and energy on painting and traditional wallpaper.
---
3

New York Wall Mural by Robert Harrison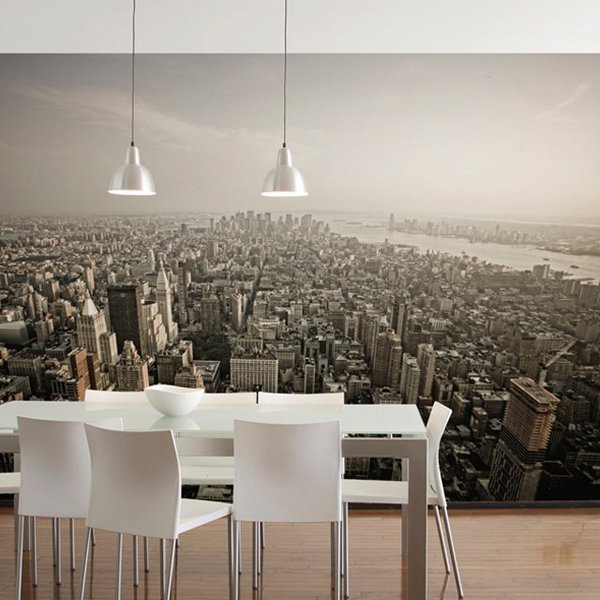 New York, New York! What a view! I love how it's an aerial view, and you can see the city as if you were riding in a fancy helicopter high in the sky! Adding this cool wall mural to your décor will spice up any room, but it would look best in a living room or dining room. You can find this wall mural on Thefancy.com for $650.
---
4

Moon and Earth Wall Mural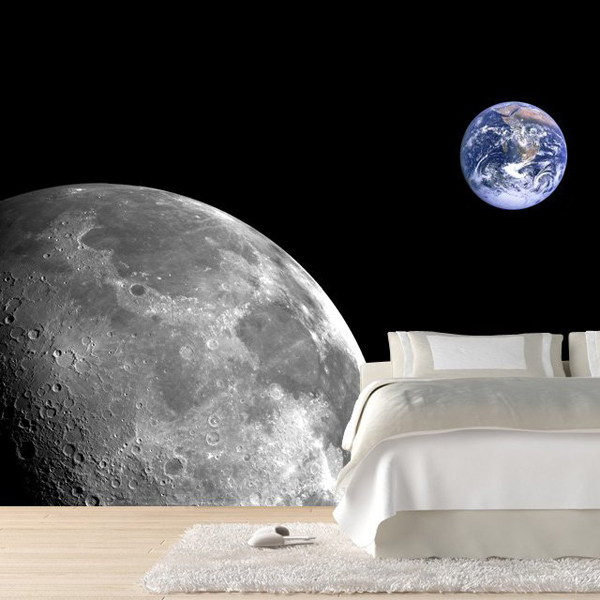 Want a planetarium in your home, but cant afford it? Go cheap and get this cool Moon and Earth wall mural from Eazywallz.com for $127 bucks! Who says you can't combine luxury and cool?
---
5

Paris Lights Wall Mural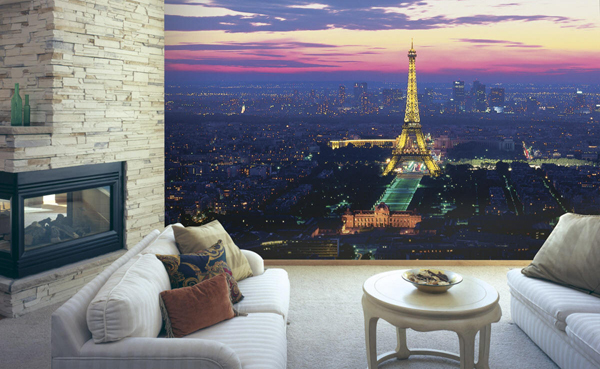 Paris at night couldn't look more amazing! If you want to enjoy a cool Paris wall mural, but the first mural wasn't in your price range? Well at Muralsuperstore.com this mural of the beautiful city of Paris is only $79! Get it quick before it's gone! I'd love this one in my bedroom.
---
6

Autumn Forest Wall Mural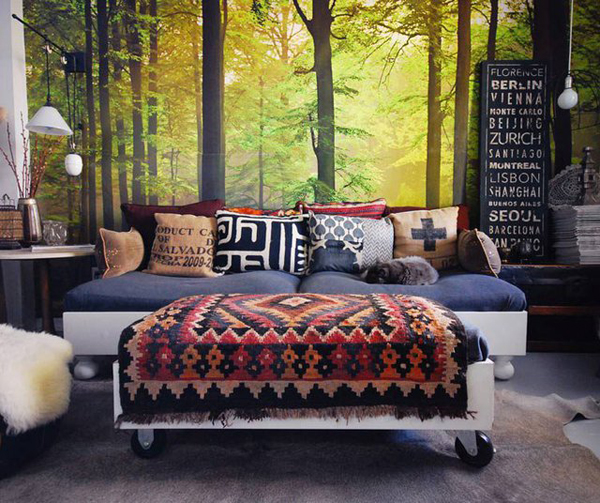 This wall mural is absolutely fantastic! You don't have to be outdoorsy to love this view of an autumn forest. The beautiful colors could add so much flavor to your home, especially if you have a warm color theme. Check out Justmurals.com to find this wall mural for $75.
7

Caesar Mosaic Wall Mural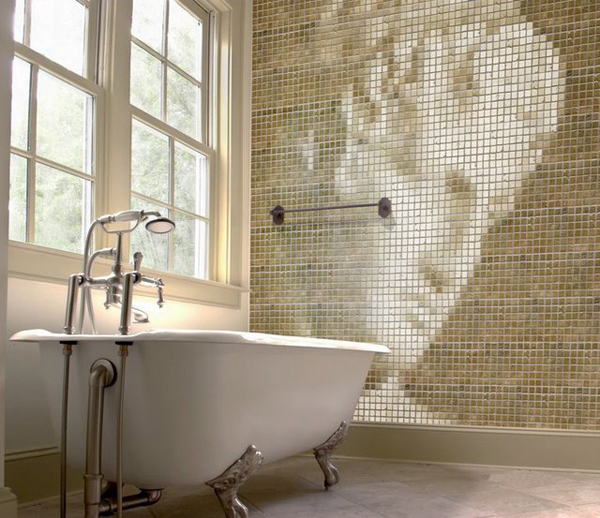 For those of you who appreciate seasoned art, I'm sure you'll love this wall mural of Caesar. It has so much character, and I just love how it fits so well with the bathroom in the picture. If you go to Artistichomeowner.com you'll find this beauty for $422.
Have you been convinced to get a few wall murals to spice up your home's décor? Which wall mural was your favorite? In what room would you put it? Personally, if I could choose one, I'd go with the New York wall mural, and I'd put it in my living room, and try to make the border look as much like a window as possible! I'd have New York right in my living room!
---
Comments
Popular
Related
Recent