Ways to Decorate with Maps are perfect crafty projects for those who are always gripped by wanderlust. Whether you do actually use your passport often or you simply like to explore the world right in your living room (via travel blogs), I'm sure you will love these crafty ways to decorate with maps. Enjoy!
1

Lamp Shade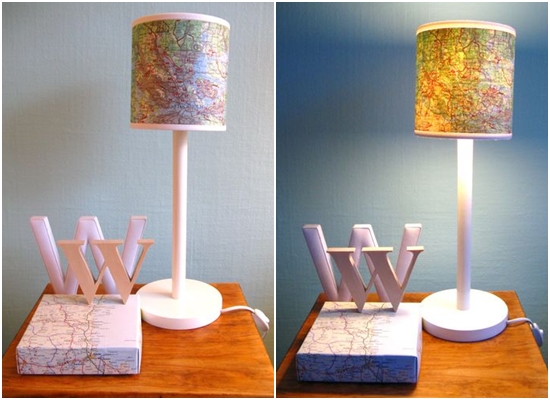 Isn't this fabulous? If there is one thing better than a plain map, it's a map that lights up. This particular** way to decorate with maps** is great as well because it's incredibly easy to do. If you have a shade that doesn't taper, you'll find this craft project fun and easy.
2

Canvas Map Wall Art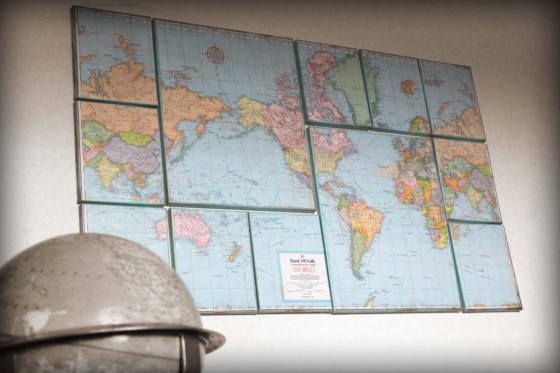 Here is another way to decorate with maps that will surely be easy to do. I love this idea because it has that multi-art mosaic feel. Plus the blue of maps always makes me smile.
3

Coasters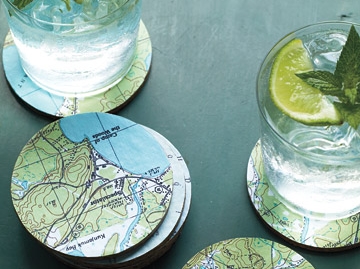 From Martha: Don't stash away or discard maps from your favorite vacation spots. Use them to make these handy coasters and you'll be reminded of that special destination every time you reach for one. Yep, sounds like a fantastic idea.
4

Bunting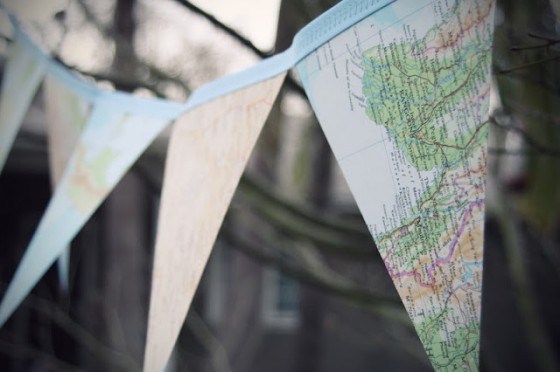 Are you organizing a travel-themed party? It will not be complete without this pretty bunting. This is a** fantastic way to decorate with maps** because it requires only a few materials. Plus, yeah, that bias tape is a pretty blue.
5

Love Map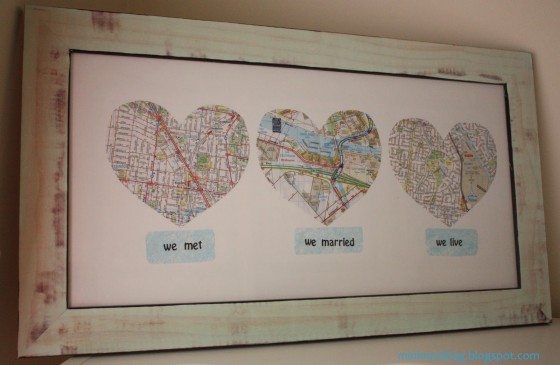 This is a wall art showing the place where you and your love met, got married, and live now. How sweet! I bet this will make for a wonderful anniversary or Valentine's Day gift.
6

Mapped Letter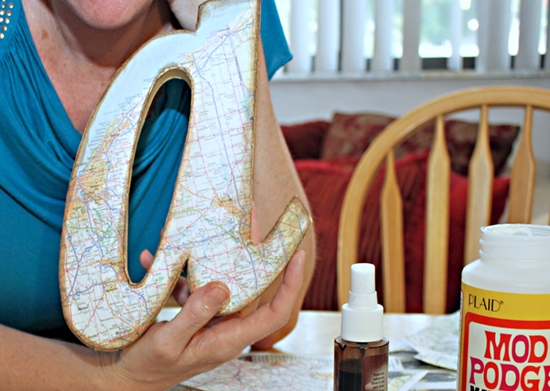 There are many creative ways to decorate those large letters you see at the craft store. Using a map to cover them is one of the more fun methods. I am loving the brown edges of this beautiful A.
7

Magnets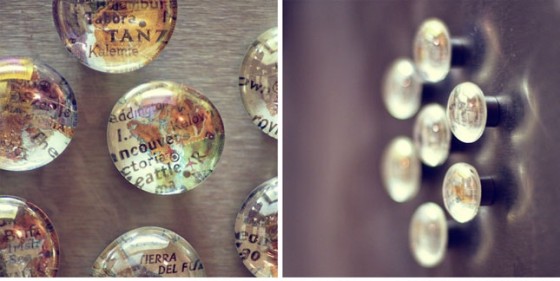 If you want a way to decorate with maps that will show you specific cities or places, making these magnets is a great idea. And yes, these are very easy to do, too.
8

Table Top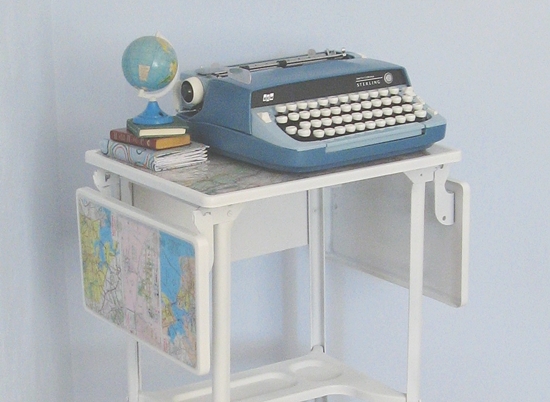 I LOVE THIS. Seriously. This is my favorite among these crafty ways to decorate with maps. I would so do this if resin doesn't give me a migraine.
9

Pendant Lamp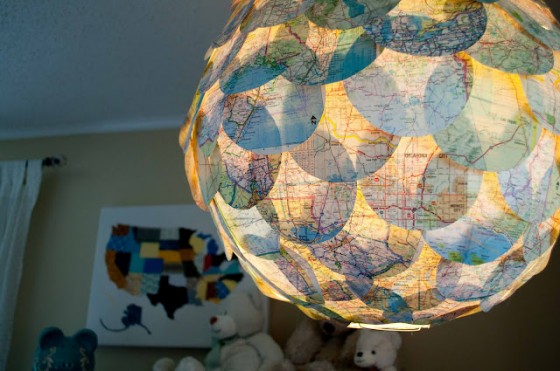 And here we have another map that lights up. And yes, it's making my heart flutter in happiness as well. These covered pendant lamps are such fun projects and I bet this particular idea will delight the travel hound in you.
10

Cork Board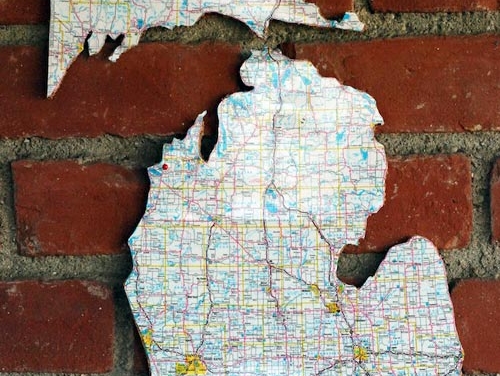 It's one thing to cover a rectangular cork board with a map and completely another to have a map-shaped cork board. The latter is more fun, no doubt about it.
11

Globe Garland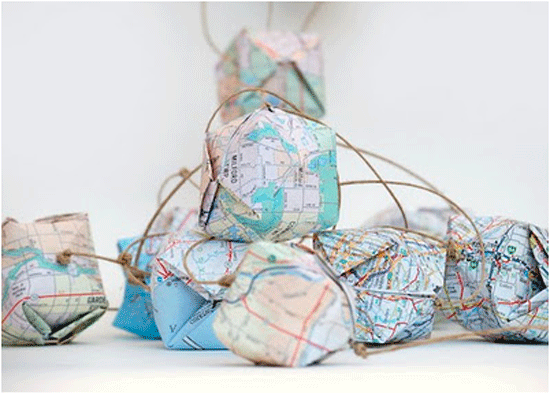 Here is another decor to make for your travel-themed party. Of course, this gorgeous garland is more than just a party decor. You can also have it grace your home all year long.
12

Tray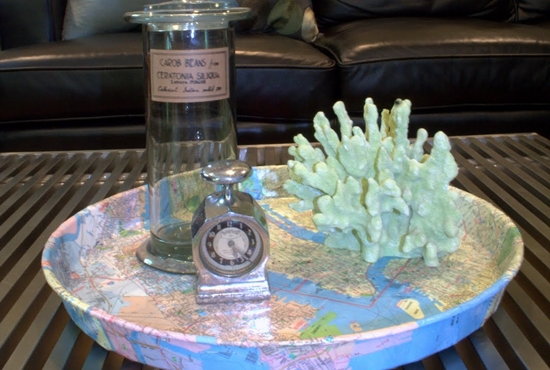 How about making a tray to house your pretty coffee table knick-knacks? Using a map, you will come up with one tray that will make your receiving area look more beautiful.
13

Stitched Route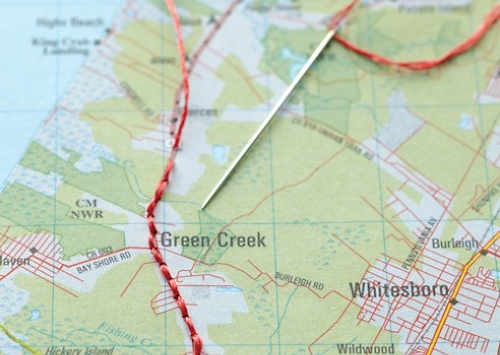 This is a way to decorate with maps that is also quite simple. Basically, you stitch a route you took during a recent or unforgettable road trip. You then frame it and display.
I hope you loved these crafty ways to decorate maps. I also hope you enjoy making some of these map crafty projects as much as I enjoyed gathering the ideas. Also, if you can give us more travel-themed crafty projects, our comments section is always open.