There are so many ideas on Pinterest for decorating with washi tape that you could probably spend all day just making a decision on which project to start first! From scrapbookers to jewelry makers and everyone in between, washi tape has taken over. If you're wondering what it is, it's like masking tape, but much cuter! It first originated in Japan and now has become popular all over the world! So, shall we get started on ways you can try decorating with washi tape and become obsessed with it too, if you aren't already...
---
1

Gift Wrap...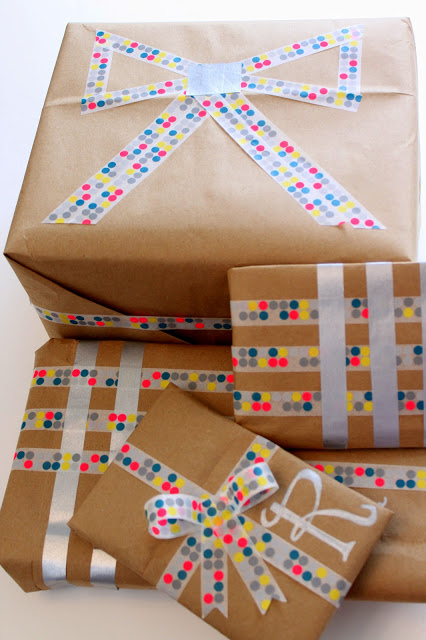 Do you have a boring gift box or wrapping paper sitting at home? Well, why not give it some love by decorating with washi tape! I love the adorable little bows! You may be looking at it thinking, "How did they do that?" but it's pretty simple. You can find a bow tutorial over on detailedpartymom.blogspot.com if you are looking for something more over the top than this one.
---
2

Wooden Letters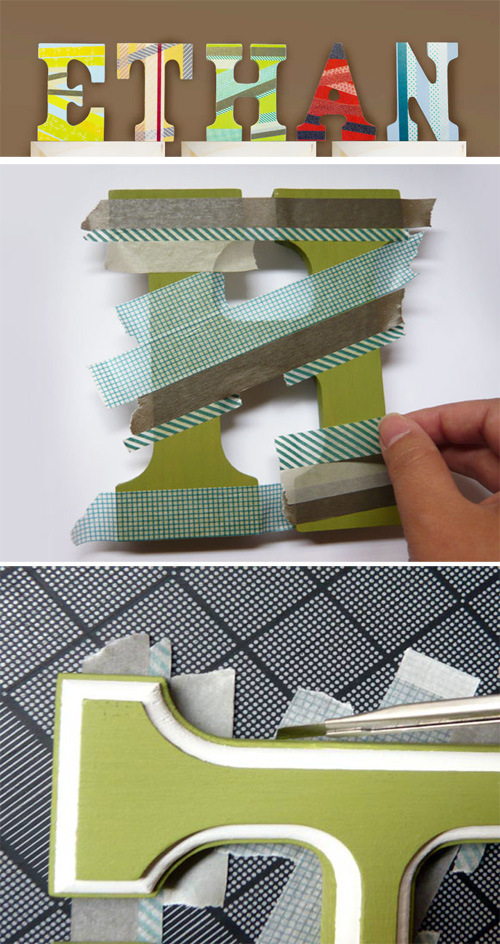 If you aren't much of a painter, but are looking for a way to decorate your wooden alphabet letters, consider this DIY with washi tape! I love the way each letter is decorated with different colors and patterns, it really gives the name a creative look. This would be a great project to do with your kids, or maybe one to surprise a mother-to-be with.
---
3

Tealight Candle...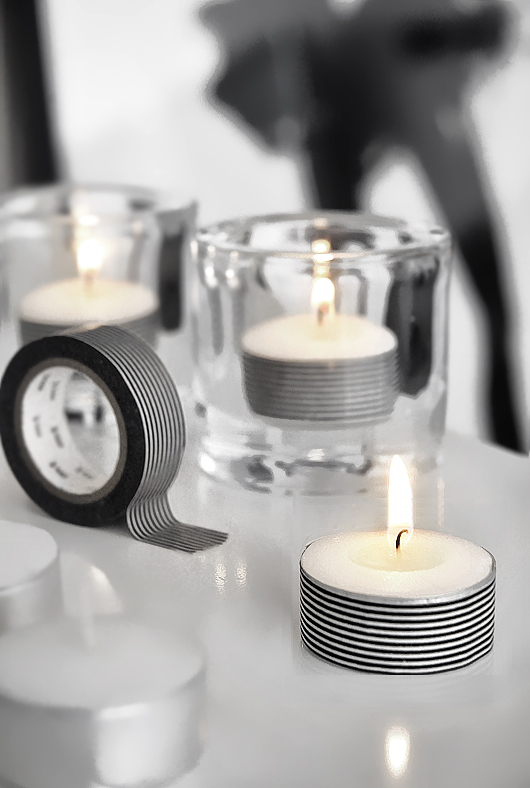 I love how most of these ideas for decorating with washi tape are so simple to put together. These projects also turn something so plain into something more chic, like this tealight candle. Without the striped tape it's just an ugly metal tealight that you would put inside a candle holder. But now that you've decorated it, you can show it off and let it shine on its own!
---
4

Holiday...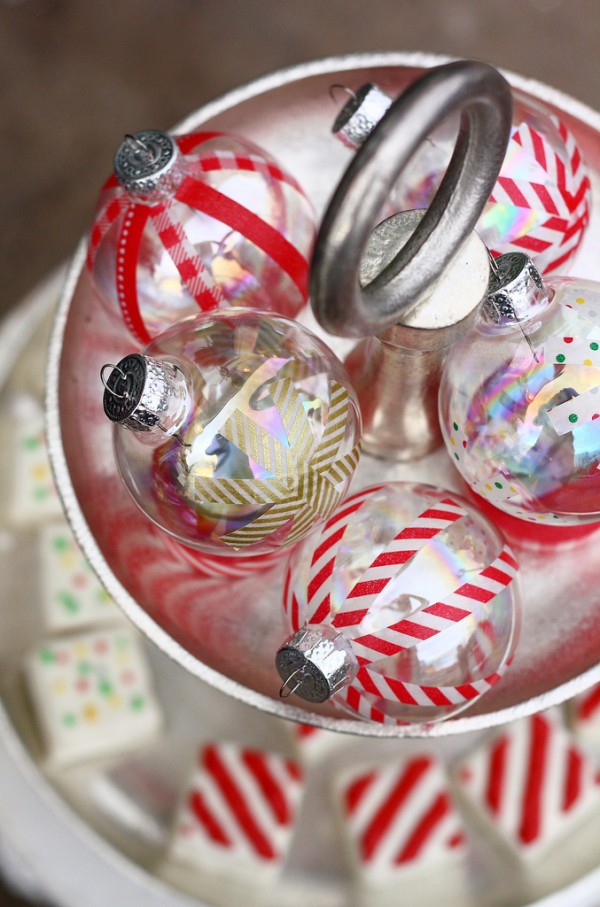 There are so many holiday washi tape decorating ideas that it was difficult to just choose one to show you. From pumpkins and Easter eggs to Christmas ornaments; you name it...you can find it! I really love decorating ornaments, it's a simple way to personalize a thoughtful gift that can be hung on the tree or anywhere year round. The other great thing about using washi tape is that you can make many different designs with just one roll of tape. The possibilities are endless!
---
5

IPhone Cover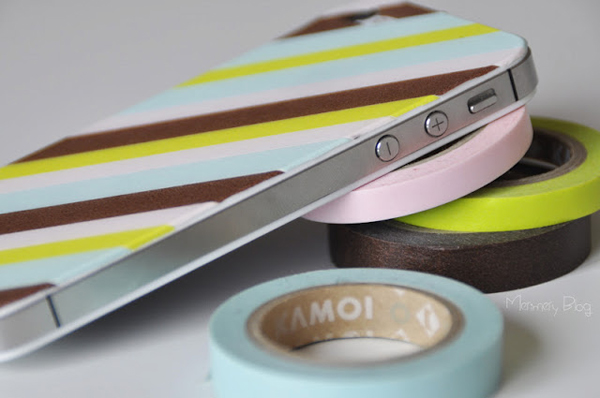 You can really make your iPhone cover your own by personalizing it with washi tape. There are a two different ways you can put together this DIY: one, just tape the back of a plain white or black iPhone case; or two, buy a clear case and decorate the cardboard backing they put inside of it, and make your own from the template to switch them in and out whenever you want a new look! Who needs a $30 decorative iPhone cover when you can make your very own?
---
6

Pencils...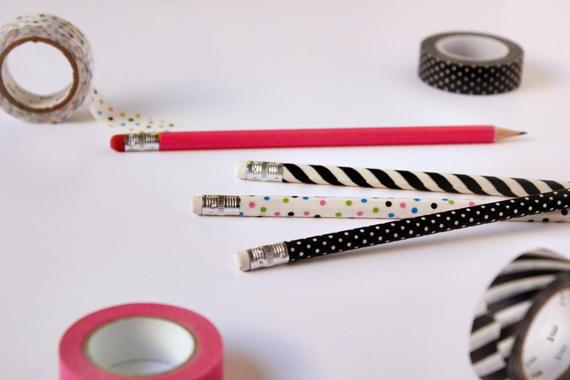 Never go to school with another ugly yellow pencil again! I love the way this tutorial shows how to cover the pencil from side to side, but if you really want to get creative you could spin different tape designs around your pencil. Again, this is a simple idea that can take a boring object and turn it into something that can now match your nails, or your hair bow!
---
7

Tin Cans...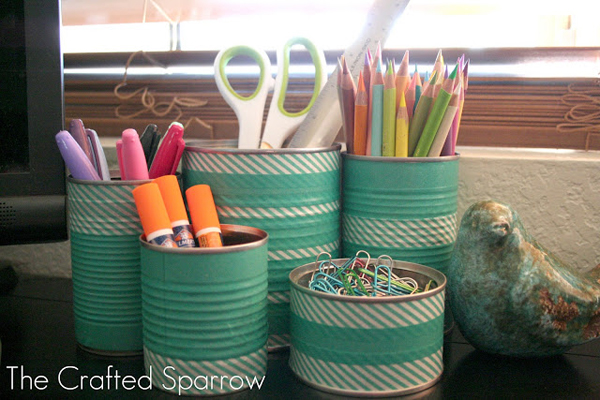 Soup cans and sauce jars are being recycled and repurposed in so many different ways these days. I've seen many tutorials for spray painting your recycled cans and jars, but this is the first time I've seen a project that used washi tape to decorate the tin cans. I love how the solid color looks like paint, but is actually tape. These would make great gifts for friends filled with flowers, or even chocolates!
How have you been decorating with washi tape? What are some of your favorite ideas to decorate with washi tape? If you need even more ideas, check out thewashiblog.com, which has all the washi decor ideas you could ever think of and more!
Sources: elizabethdoodah.blogspot.com, simplystated.realsimple.com, trendenser.se, thesweetestoccasion.com, merimeryblog.blogspot.dk, minted.com, thecraftedsparrow.com
More
Comments
Popular
Recent