My sweet friend Shawna tweeted the prettiest photo of her nieces's tea party and I was instantly inspired to write a post about lovely tea party ideas. But I knew that she was the one who could inspire us all the most with her words, fun photos, and ideas. I'm so happy that Shawna is here today to give us all some inspiration on how to not only host a lovely tea party but how to have a great gathering with family and friends...
"Hi everyone! It is Shawna from Poppies and Sunshineand I am so honored to be guest posting again here at All Women Stalk! Today I am going to share with you **8 Tea Party Ideas! **I think tea parties are wonderful to have no matter how old you are! They are a great way to socialize with friends in a special setting. Tea parties do not have an exact science. The most important thing is to have fun with the whole process!"
---
1

Choosing a Theme: Fun Tea Party Ideas...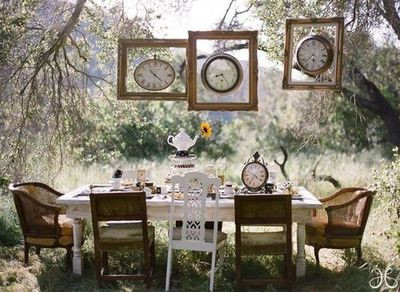 "This isn't necessary, but can be lots of fun! You can choose just about any theme for a tea party, such as the Alice in Wonderland theme pictured above with all the clocks. If you enjoy literature, have a book-themed tea party. Like Paris? Have a French theme!"
2

Tea Party Invitations...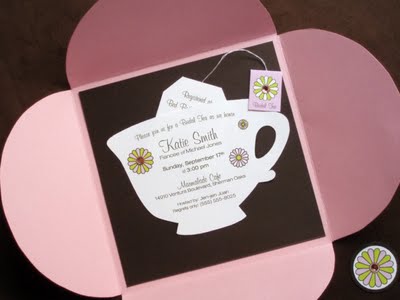 "Once you have a theme, send out invitations at least two weeks before your party. You could create your own, be completely modern and send out evites (email invitations), or get custom made invitations like the one above! It is a nice gesture to ask your guests on the invitation if they have any food allergies that they can notify you about when they RSVP.
---
3

Tea Party Ideas for Locations...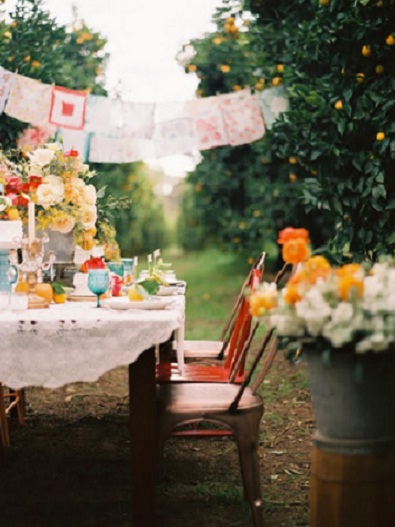 "Decide on a location. If the weather is nice, it is a lovely idea to have the party amongst the flowers and trees outside in the garden! Maybe you have a special place in your home besides a dining room that would be perfect for a tea party. Try to think outside the box for something a little extra special!"
---
4

Tea Party Ideas for Decor...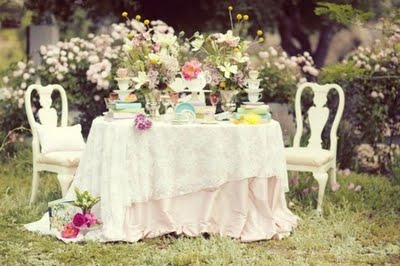 "Plan your decor. Lovely linens and fresh cut flowers are my favorite tea party decorations. The possibilities are endless though. What a cute idea to stack a couple books, tea cups and saucers together like the picture above. If you choose to have your party outside, hang lanternsor make your own bunting banner. Whatever your theme may be, draw inspiration from that, such as the books pictured above for a literature theme."
Continue Reading...
---
5

Tea Party Ideas for Food...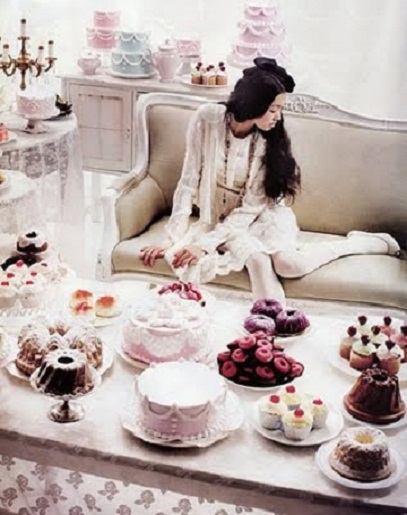 "The most typical foodto have at a tea party are scones, tea sandwiches, and cookies (or biscuits if you are in England). Tea sandwiches can range from cucumber, ham and cheese, or even watercress. It is nice to have jam, clotted cream, and lemon curd for scones and fresh cut lemon slices for tea (along with cream and sugar of course!) If you plan to have a large group of people and preparing all the food is too overwhelming, you may consider kindly asking your guests to bring a dish. This is one way to ease the stress of planning."
---
6

Tea Party Ideas: What to Drink...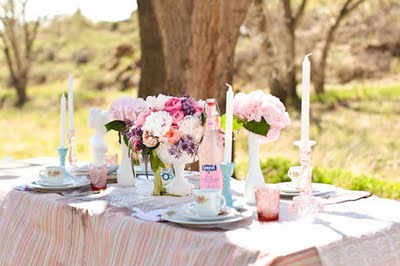 "Choose your tea. You may want to have a variety of teas. Some people may prefer caffeinated tea, another may want decaffeinated. Perhaps a guest may not even like tea. In this case, offer coffee or Italian soda instead. Variety is always a nice thing to have!"
---
7

Tea Party Ideas for Proper Etiquette...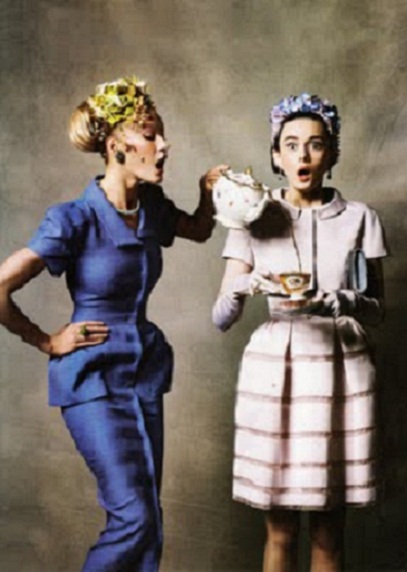 If you truly want a proper tea party, you can learn and even teach your guests about tea party etiquette. Learning about etiquette can also become a way to get guests comfortable with each other if they are not acquainted. Here are a few etiquette tips to keep in mind:
• When it comes to food, scones are served first, then sandwiches, then sweets.
• Only pick up your tea cup to drink, never the saucer with it.
• Never dip your scone in jam or cream directly. Break off a piece and add jam or cream to each piece at a time.
• If you have a 3-tiered server, scones go on top, sandwiches in the middle, and desserts on the bottom.
• Never slurp tea.
• Put napkin on lap. If you get up, but it on your chair. If you are completely done, place napkin to the right of your plate.
For even more etiquette tips, read thisgreat list! It may be fun to even print it out for your guests
---
8

Make It Your Own: Tea Party Ideas for Everyone...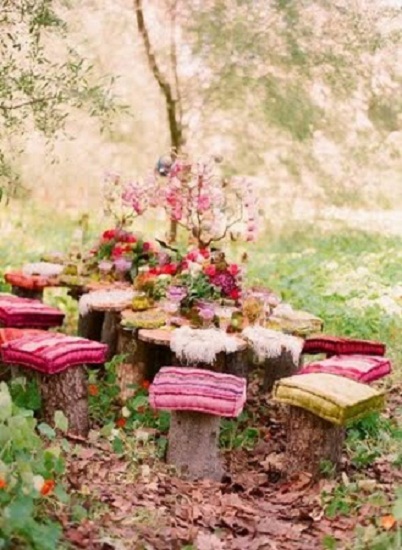 "Lastly, and most importantly, have fun! Make your tea party as proper as you like, or as relaxed. It doesn't matter as long as you are having a great time with friends."
I'm always inspired by everything Shawna posts and love when she stops by to share with us what brings her joy, excitement, and happiness in life. Please take a visit to her wonderful blog Poppies and Sunshineand say hello. Right now until Monday she is hosting her first giveaway!
So tell us, have you hosted a tea party before?
---
Comments
Popular
Related
Recent