COMMENT
It's almost Father's Day and if the dads in your life are nature lovers, you're probably looking for Father's Day gifts for outdoorsy dads. Luckily, this list is packed with great ideas for any man who like to camp, fish, hike or hunt. If you want to be the favorite this year, any of these gifts for outdoorsy dads are sure to be the winner.
1. A down Jacket Warms Him up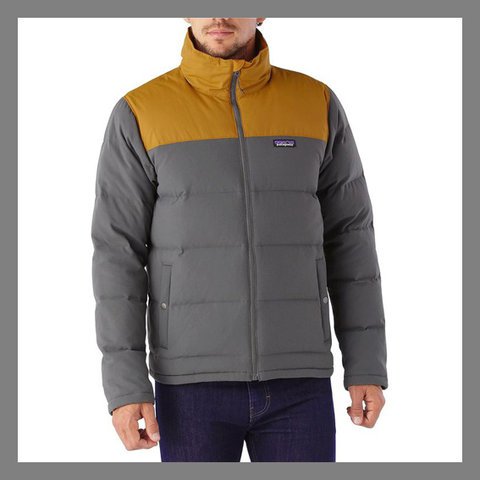 If Dad likes spending time outdoors, this down jacket from Patagonia is the perfect Father's Day gift. It's warm and stylish and is ideal for camping, hiking and just about any other outdoor sport that he loves.
2. A Multi-tool Serves All Kinds of Needs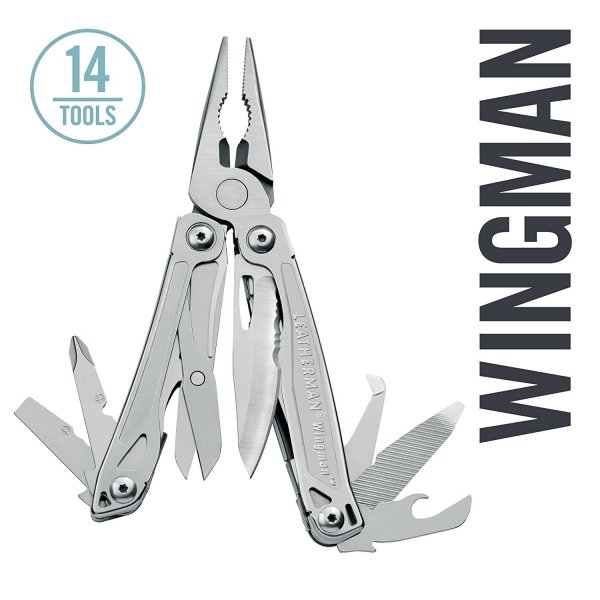 This handy little tool will keep your dad from being stuck without the equipment for any outdoor venture. There's a screwdriver, pliers, a knife, scissors, and much more all in one handy place. What more could dad want?
3. Camp Cookware is a Must Have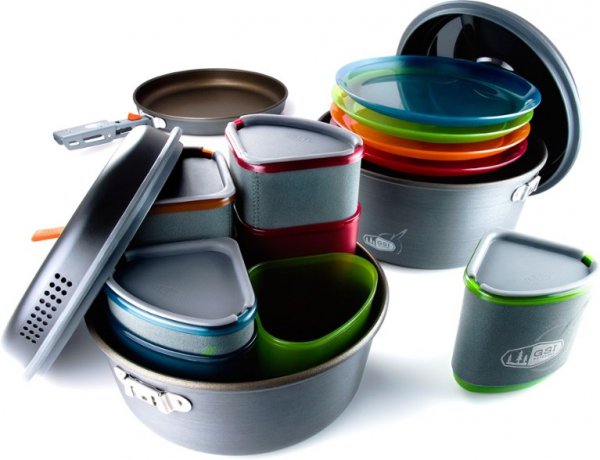 You can't go camping without dishes and if the dads in your life love their outdoor adventures, this cookware set is sure to please. It's got everything he needs to whip up a meal in the great outdoors, including pots, pans, bowls, plates and more.
4. Don't Let Him Get Caught without a Life Straw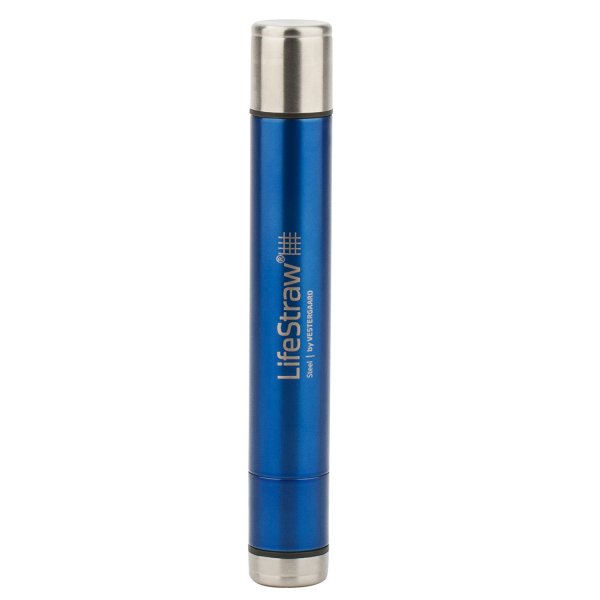 No more having to worry about running out of water during hikes, camping trips or other adventures. This straw filters water so Dad can get a drink from any lake or river he happens to encounter on his outdoor travels.
5. No Trip is Complete without a Flask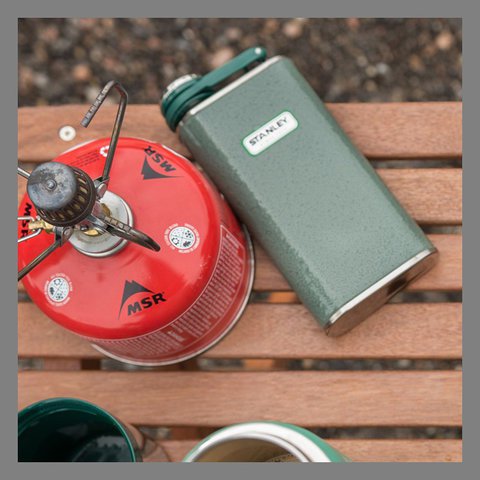 You know Dad wants to take his favorite bourbon or whiskey on his trips into the wild so make it easy with this flask. It'll keep his liquor of choice cold and handy so he can sip it whenever he wants to. He's going to love this!
6. A Triple-duty Cooler is Perfect for Outdoorsy Dads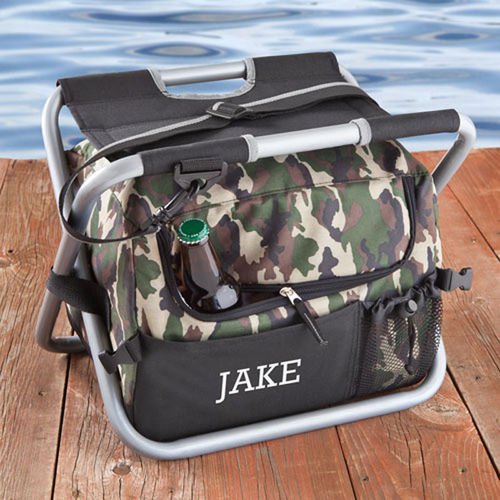 Do you know a dad who loves camping? How about fishing? Maybe the dynamite dad in your life just loves to sit around a fire pit, drinking cold beer and playing the guitar. Any outdoorsy dad will love this Personalized Camo Sit N Sip Chair Cooler, which does triple-duty – it's a cooler, obviously, as well as a handy seat and it holds your drink while you're relaxing. It's also totally easy to transport! Not to mention, yep, you can personalize it just for your dad!
7. A Camp Seat Built for Two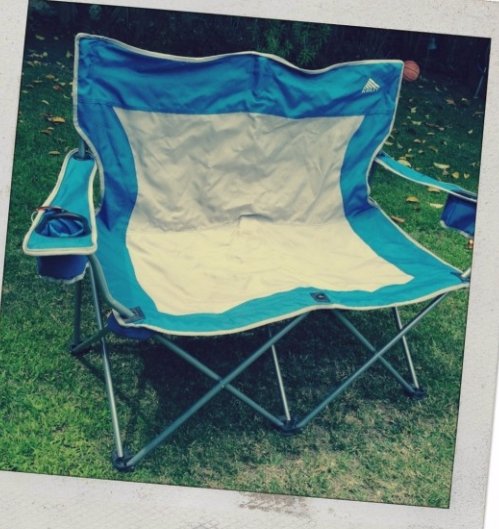 This is another great gift for dads who love the outdoors, especially if they have someone who loves to go out with them! It's ideal for getting cozy in front of the campfire, but it's also the perfect fit for a dad and his daughter or son.
8. More than a Flashlight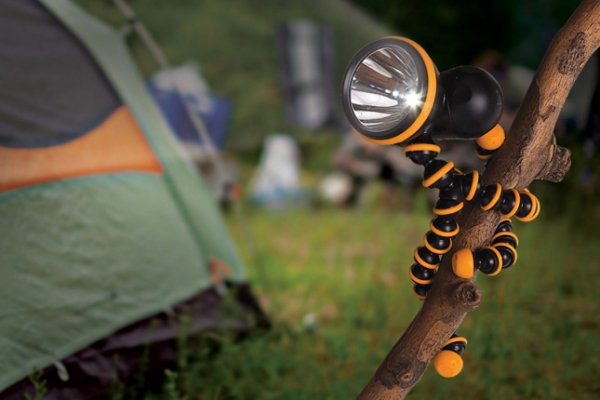 This thing is so neat! It's battery-operated, water-resistant, and it's versatile. It's not just a hands-free flashlight, it's also perfect for photography. It's the ideal choice for portable illumination, in fact, because those legs are flexible – you can bend and twist them around posts, trees, and all kinds of other things.
9. The Ultimate GoPro Experience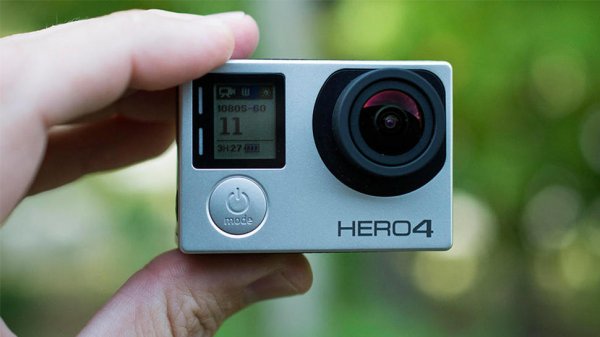 Every dad wants a GoPro, right? You can stick it on your dog, put it on your kid, place it on your dash, go camping with it, go boating with it … you get the idea, right? Great! So, the GoPro Hero 4 is the ultimate Father's Day gift. It's expensive, yes, but it's fast (or slow – the slow-mo is pretty awesome), it's got amazing resolution, it's waterproof … I could go on, but do I really need to?
10. Bringin' CamelBak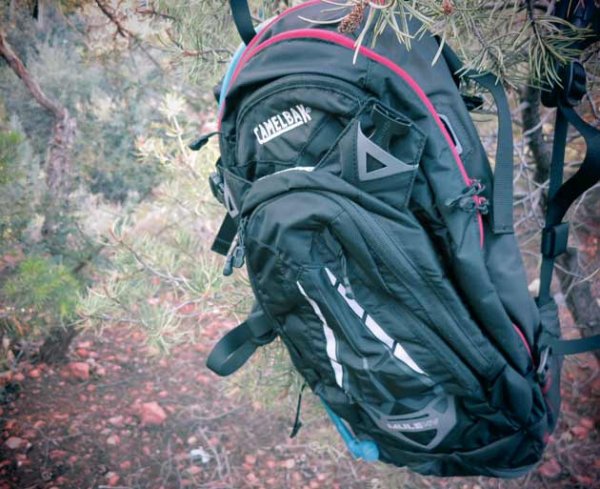 Sorry, that was pretty bad, but on a more serious note, there's a reason the CamelBak has been around for so long. It's ideal for anyone who spends a lot of time outdoors because when you're getting active, hydration is important. You also want to have plenty to drink if you're out in the woods, far away from civilization.
What are you getting the dad in your life for Father's Day? Who's buying for an outdoorsy dad?
23 Genius 💡 Fashion Tips 👗 for Women with Big Boobs 👙 ...