.Most of the time you don't feel any different after birthdays 🎂 because nothing really changes, but it doesn't stay that way since there are many new and exciting things you can do once you turn 18. Once you turn 18, you have reached an important milestone. You are now an adult 🙌 in the eyes of the law! It's finally the year when new doors open and independence just oozes out of you. If you are about to turn 18, get excited because here are just 30 of the most exciting things you can do once you turn 18! 🎉
---
1

Get a Tattoo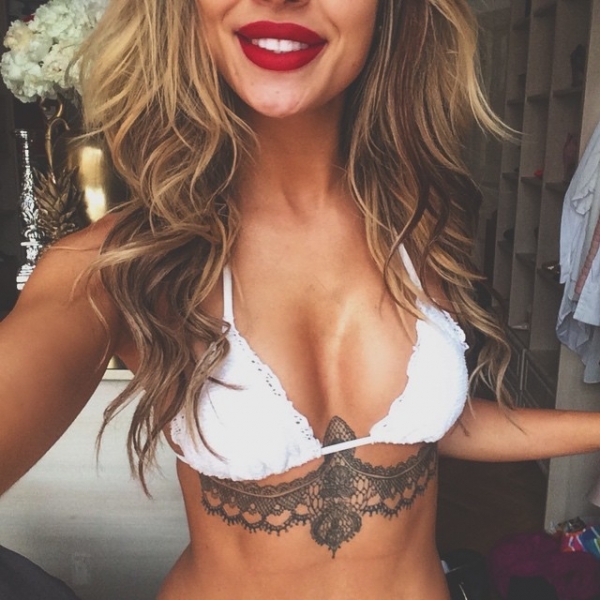 This is the year when parental permission is no longer a problem because, well, you don't need it! You are now responsible for your own decisions and your own body. So if you had the urge to get a tattoo all these years, nothing is stopping you now, because getting a tattoo is one of the things you can do once you turn 18.
Better yet, you can organize a tattoo party and get tattoos together with your friends. For you party, you can design your personalized custom made pins to commemorate this special day. At the age of 18, many classmates and friends go their way to pursue their future, you can get tattoos together and share fun custom lapel pins as souvenirs.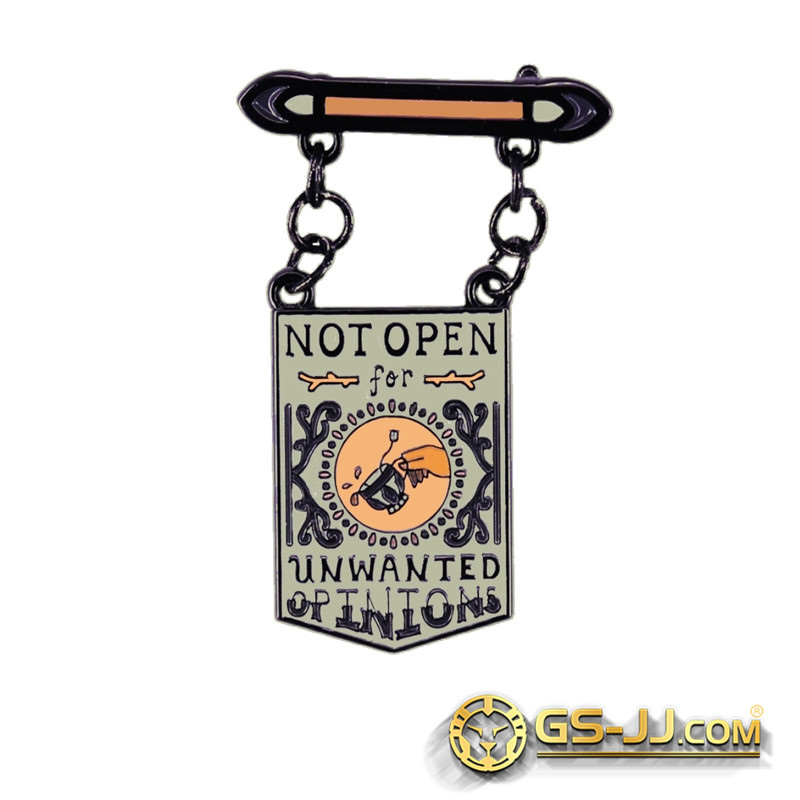 You can design your exclusive pattern on the lapel pin, name of your school, your town, or you you can simply state your attitude towards life. It can be worn on your clothes as a unique accessory that will remind you of this amazing shared experience.
2

Skydive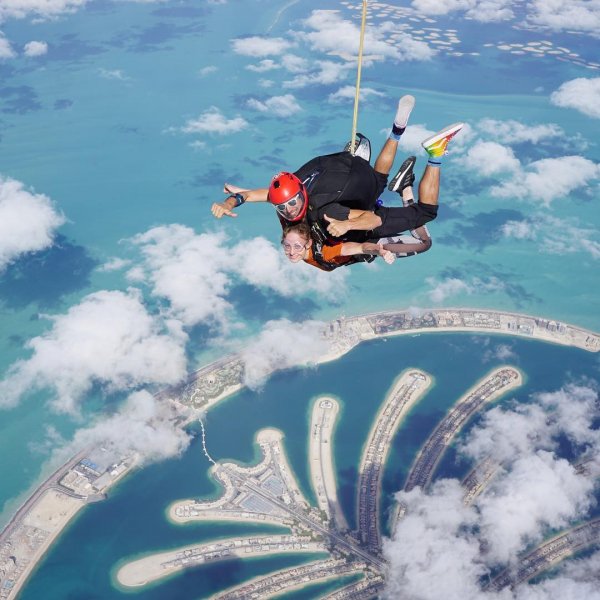 Once you turn 18, you are able to express yourself in a more exciting and daring way. If you have always enjoyed the adrenaline while riding roller coasters, you can experience something even better. You can go skydiving! Although it is more on the expensive side, it's fun, exhilarating and stress relieving.
---
3

Buy Fireworks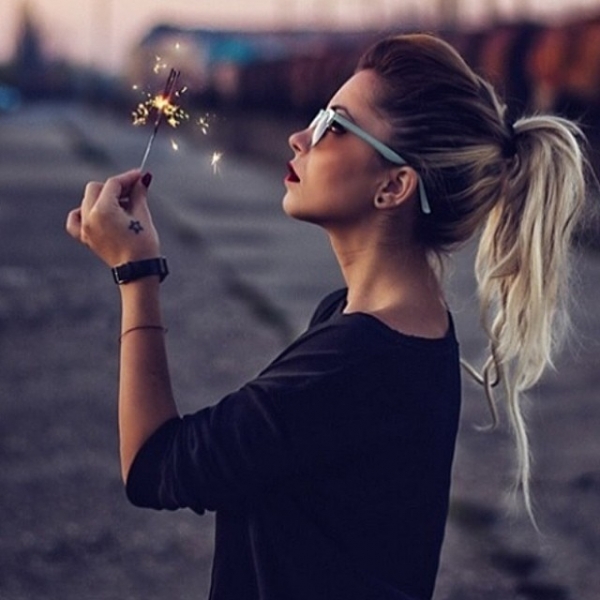 Gone are the days when you had to bribe an older sibling or friend to buy your fireworks for you. Now, you can strut right into the stand and buy your own. It's a powerful feeling to be able to buy something that it was formerly illegal to purchase. Once the excitement of buying wears off, you still get to look forward to lighting the fireworks.
---
4

Sue Someone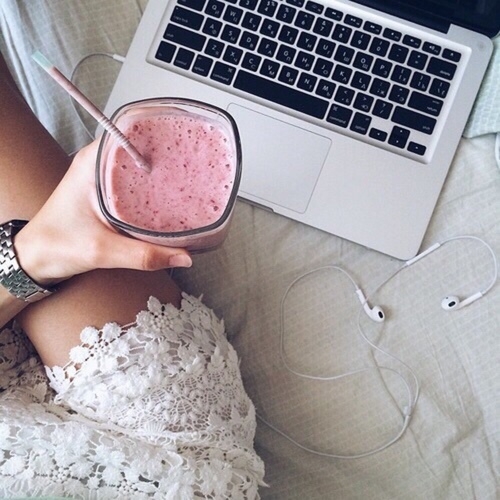 Again, before your 18th birthday, you'll have to have someone help you if you need to sue another person. After your 18th birthday, you can make that decision, go to court, sign all the papers and even hire a lawyer all on your own. There is no guarantee that you'll win, but the choice is up to you. And that's exciting!
---
5

Join the Military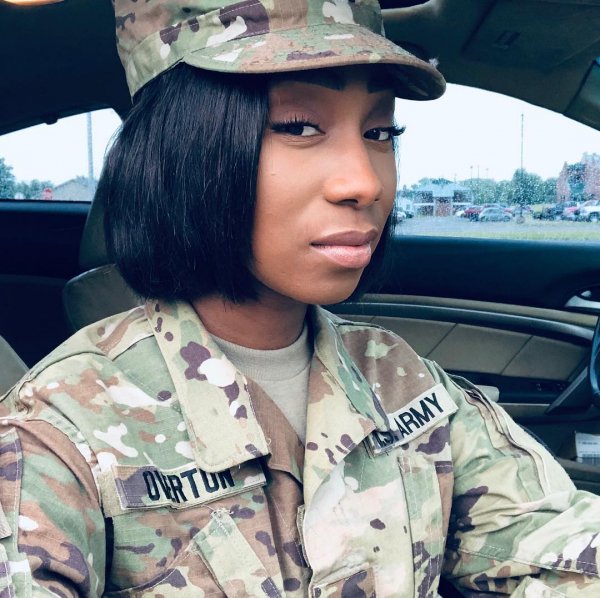 Age 18 is the legal age for joining the armed services. Before that, you will be turned away. Now, though, if you want to serve in the Army, Navy, Air Force or Marines, you can apply and sign on. If serving your country is your dream, now is the time to do it.
Asia
you can join at 17, I did…...
---
6

Donate Blood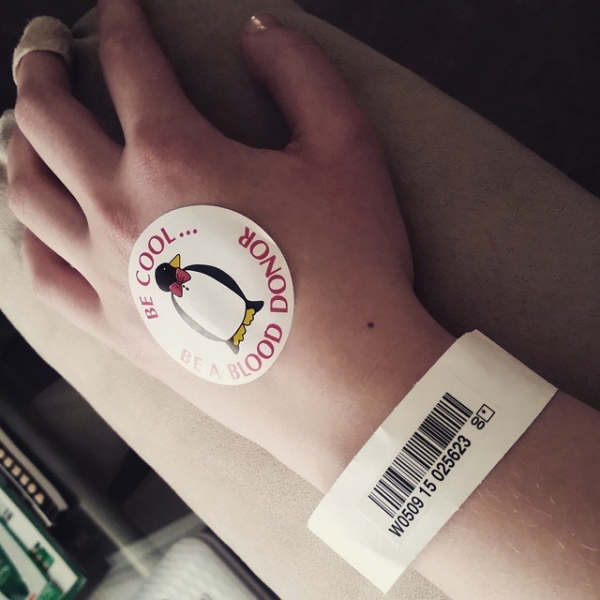 You are finally old enough to help those in need by donating blood. It's so fulfilling because you can save three lives each time you go in. You can make a difference without harming your body or making a payment. It's a win-win for both sides!
---
7

Book a Cruise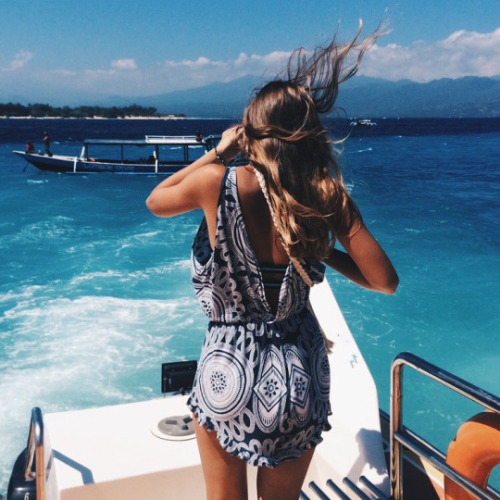 Who knew?! At 18, you can finally break free and go on a cruise by yourself! It's one of those things that's almost worth doing just for the sake of saying you did it. It's one of the most fun things to do, especially, if you need to cheer up someone.
---
8

Unleash the Travel Bug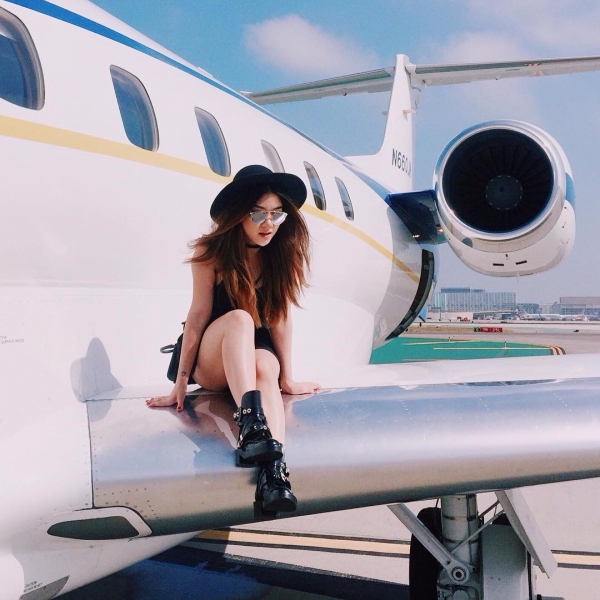 Technically speaking, you can travel before you turn 18. You can even travel alone. After you hit this milestone, however, traveling on your own is much easier. There are fewer hassles, you don't need anyone looking after you, and you don't have to answer to anyone.
---
9

Buy a Pack of Smokes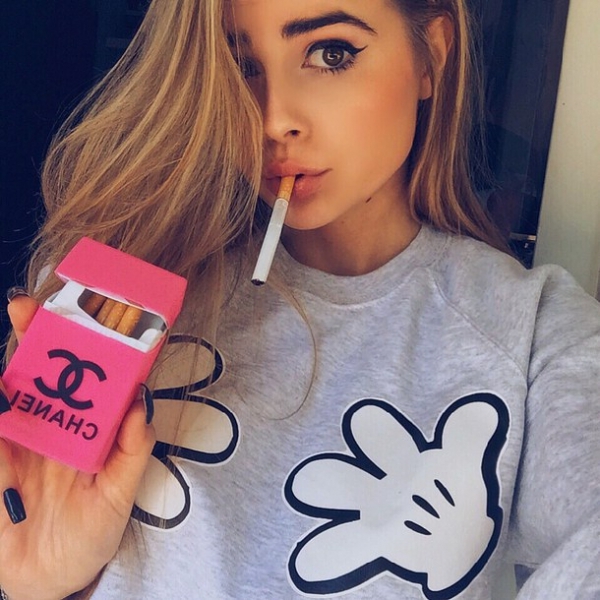 We know smoking is bad for you, but the fact is that some people do it and we're not gonna preach about it. Besides that, sometimes even 18-year-old non-smokers enjoy the feeling of walking into a gas station and asking for a pack of cigarettes just because they can.
---
10

Lease an Apartment or a House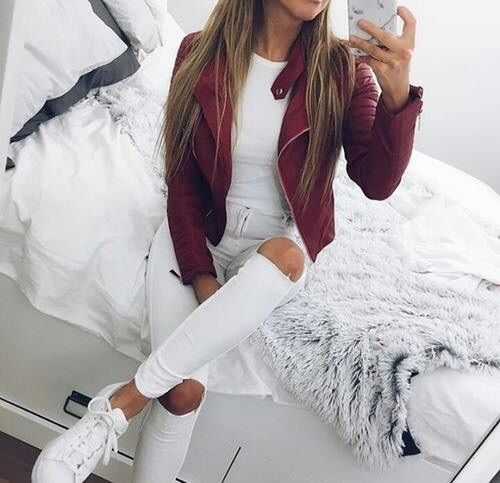 If you were searching for independence for all these years leading up to your 18th birthday, the wait is over. You can now take your life into your own hands, accept more responsibility and move out of the parental premises! However, make sure you are completely ready to make this big move first.
---
11

Drink up (in Other Countries)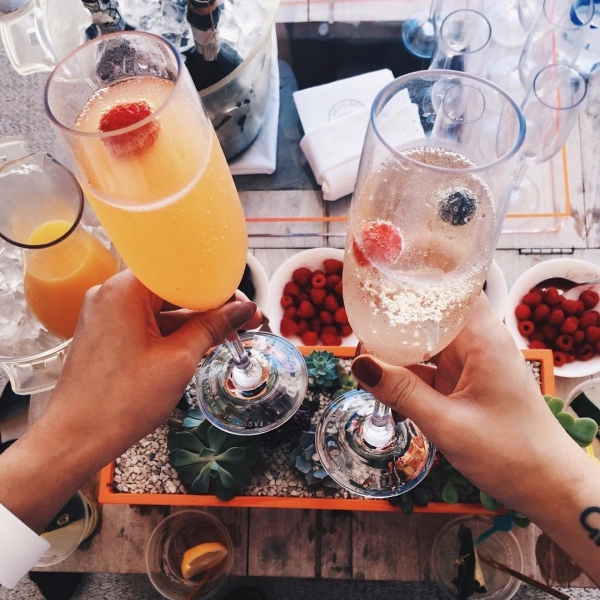 The legal drinking age in the United States is 21, but that doesn't mean you have to be 21 everywhere. In Canada and several European countries, the drinking age is 18, which means that if you do decide to travel far and wide now that you're legal, you can toast to your good fortune in certain places.
---
12

Book a Hotel Room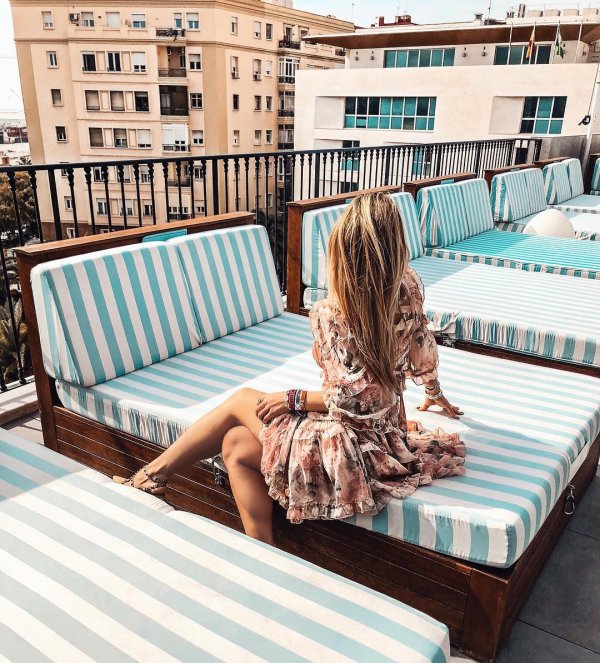 Oh yes, you'll finally be able to be in a hotel room by yourself! See why it's also a good time to indulge your wanderlust? Find a place, book a room for you and your girlfriends, and have a blast.
---
13

Or Get a Piercing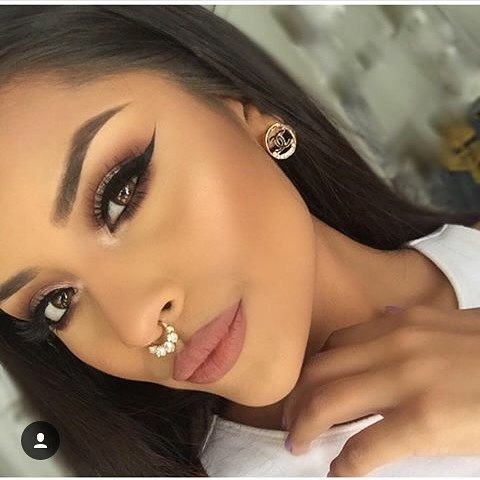 Always wanted a piercing your parents said "no" to? Once you turn 18, you are in charge of your own destiny and you can make the choice yourself. Most piercing parlors require positive ID stating that you are 18, so be prepared to hand that over before you get pierced.
---
14

Jury Duty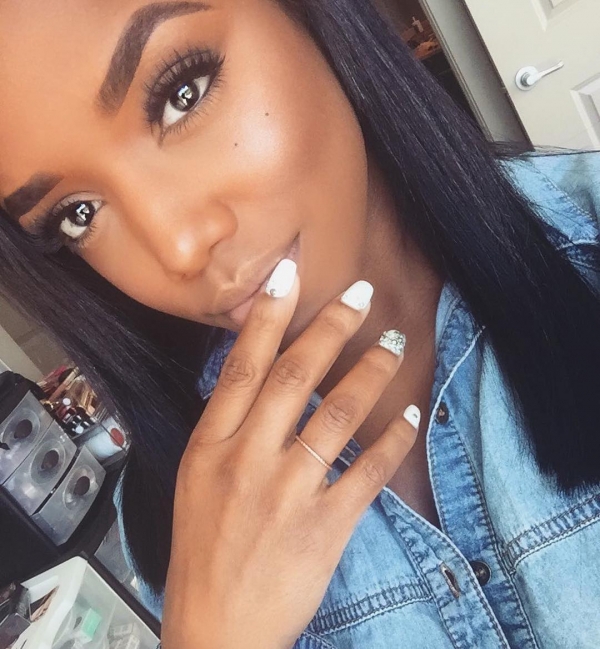 In the eyes of the law, you're an adult once you turn 18, which means that you may be called for jury duty. It isn't always the most exciting thing in the world., but sometimes serving on a jury is a wonderful and enlightening experience that you might wind up enjoying.
---
15

Buy a Car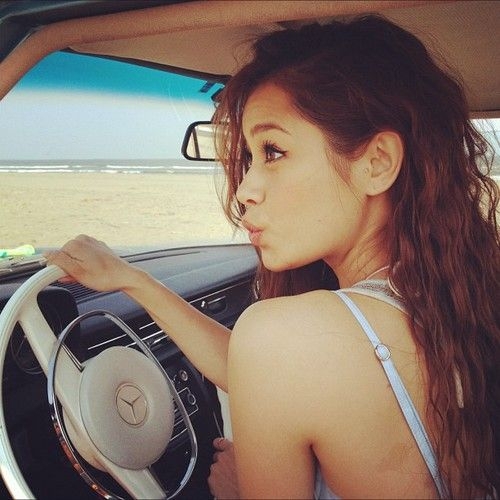 Chances are you already have a car, but now that you're 18, you can buy one completely on your own. That means you can make the choice and sign all the papers without having to take your parents along with you. That doesn't mean you'll be approved for financing or get the deal you want, but you are certainly old enough to give it a try.
---
16

Go Bungee Jumping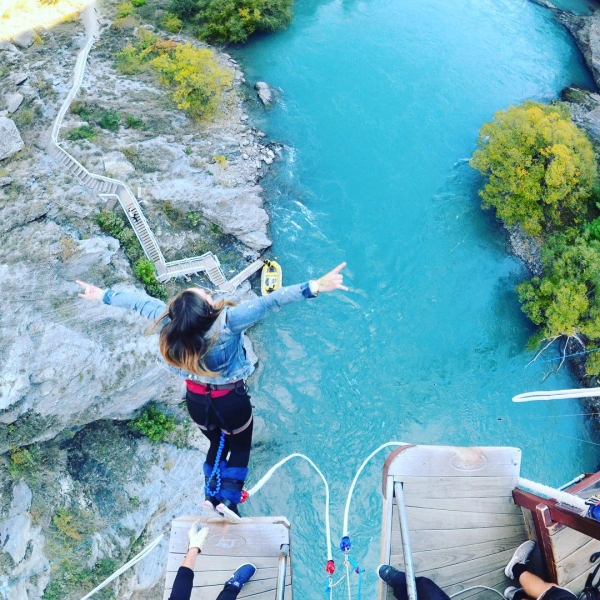 If skydiving is not enough for you, you can always try bungee jumping! There is something appealing about jumping into an open air with what feels like nothing attached to your body. It's something that most people have on their bucket list and if you are one of them, the wait is over and it's time to check it off your list!
---
17

Buy a Lottery Ticket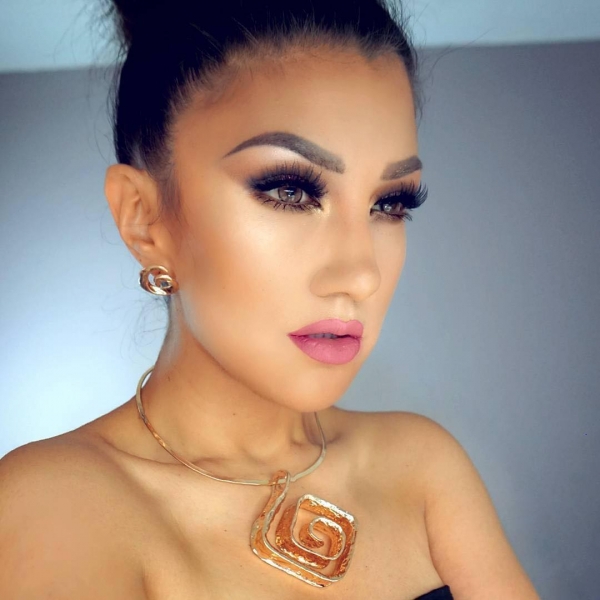 Being 18 means that you can finally test your luck! If you always wanted to invest a couple of dollars for a chance to win more, go ahead. It might not be on everyone's to-do list once they turn 18, but it's always fun to test new things that you weren't able to do before!
---
18

Work More
Now, that doesn't sound fun, however, you'll be able to make more money! Before you are 18, there are laws that limit your hours, but once you are 18, you can work more hours.
---
19

Explore the Pole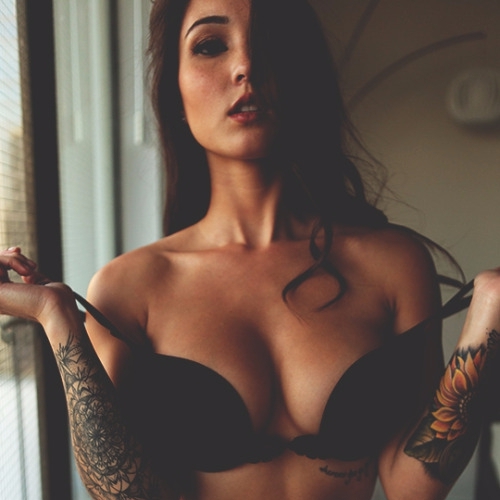 That is, at 18, you are legally allowed to visit a strip club and you are legally allowed to strip – and no judgment on either count. Because you are 18 now and you can make your own choices.
---
20

Purchase a Little Porn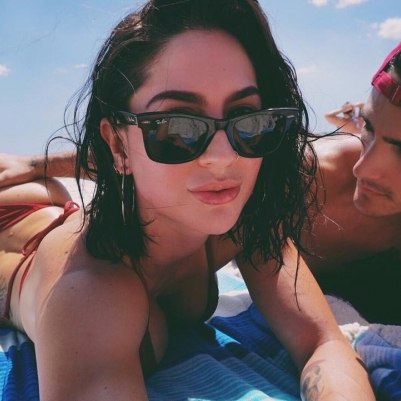 Few people actually buy pornography today since it's basically all free on the internet, but some folks still do. You can be one of them once you're 18. Go old school and buy a magazine, purchase a DVD that tickles your fancy, or simply sign up for one of those risque 18+ sites.
Brandon
this isnt free robux...
---
21

Cast Your Vote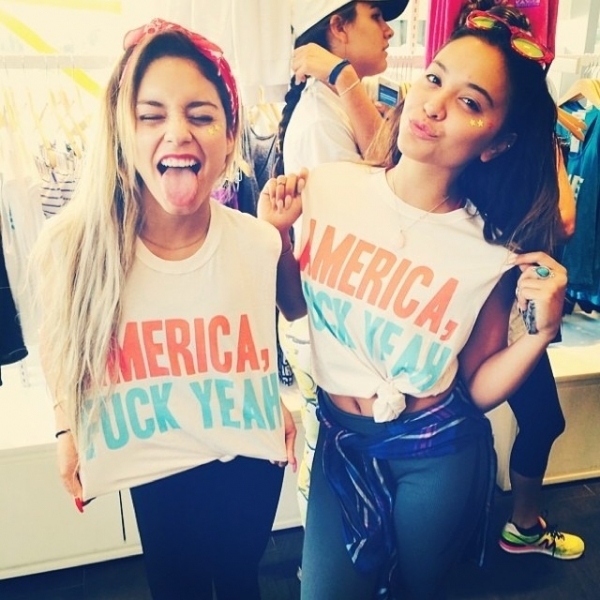 If you have always had the urge to participate in the government and contribute to your country, you can check it off your list because you are finally allowed to do it! Being 18 means that you are an adult who is capable of making his or her own decisions and now it's time to voice your own opinion.
---
22

Get a Credit Card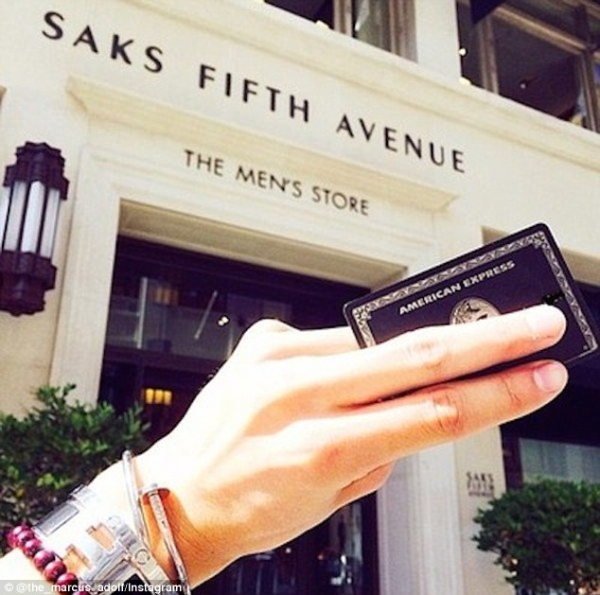 Holding your first credit card is a heady feeling that is exciting and a big commitment at the same time. Credit cards can definitely get you into trouble, but they are also an ideal way to build your credit now that your finances are yours alone. Look into cards for first-time holders and try to get the best interest rate you can to keep your payments from being more than you can handle.
---
23

Get Married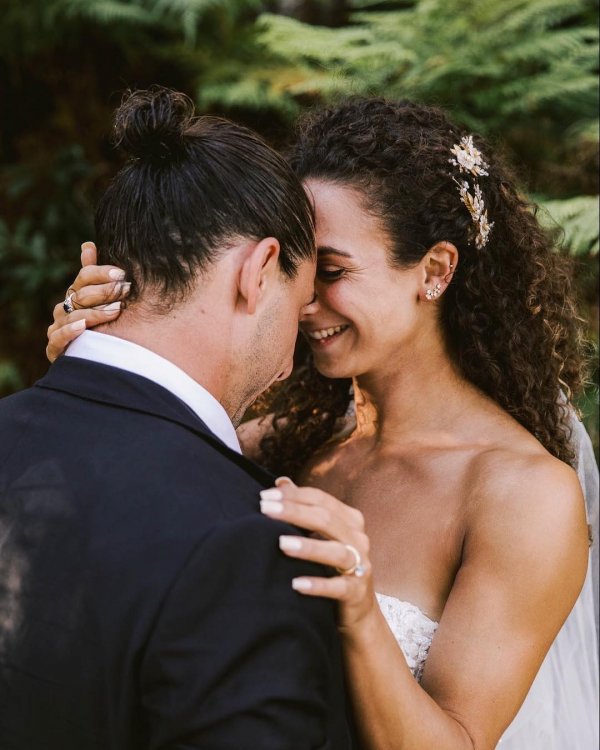 Getting married this young isn't highly recommended, but if you so choose, you can get hitched once you turn 18. If you're in love and know you'll get married someday anyway, what could be more exciting than going ahead and doing it? Don't forget to celebrate!
Naomi
I would love to get married once I turn 18. 6 more...
---
24

Go to a Festival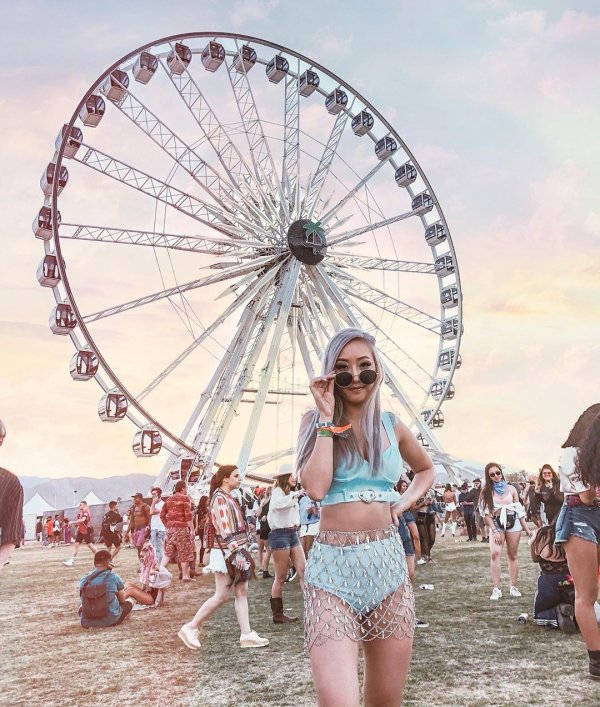 Typically, festivals and concerts have to be attended by your parents and you before you are 18, but once you are 18? Have at it!
---
25

Open a Bank Account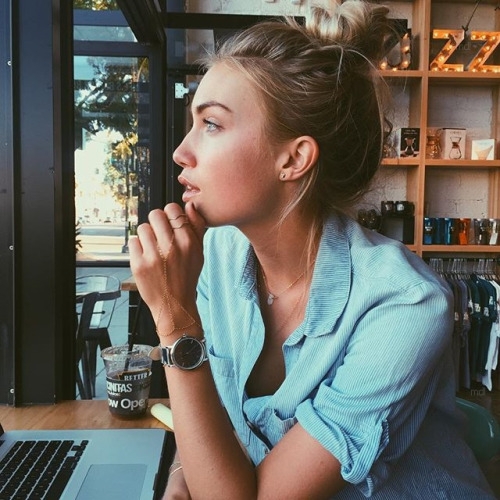 Before you turn 18, you must have an adult's name on your bank account. After you turn 18, you can open an account with just your name on it. That means you can take control of your own finances and save and spend your money as you want to. Be careful, though, because some banks charge hefty fees for being overdrawn or for dropping below a certain balance.
---
26

Explore the Nightlife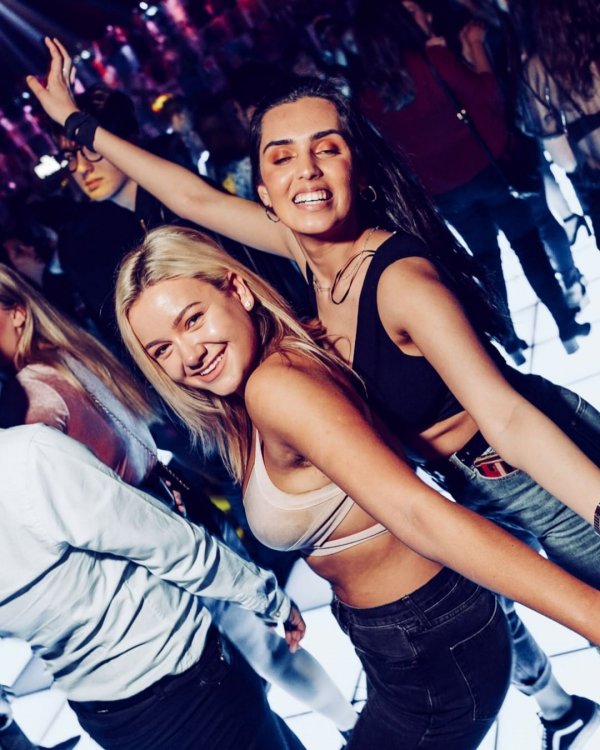 If you were always curious about what really happens in nightclubs, now is the time to explore the nightlife. However don't get too excited because most clubs will give you're a wristband or a stamp to show that you are underage and can't drink. Other than that, you can party the night away!
---
27

Change Your Name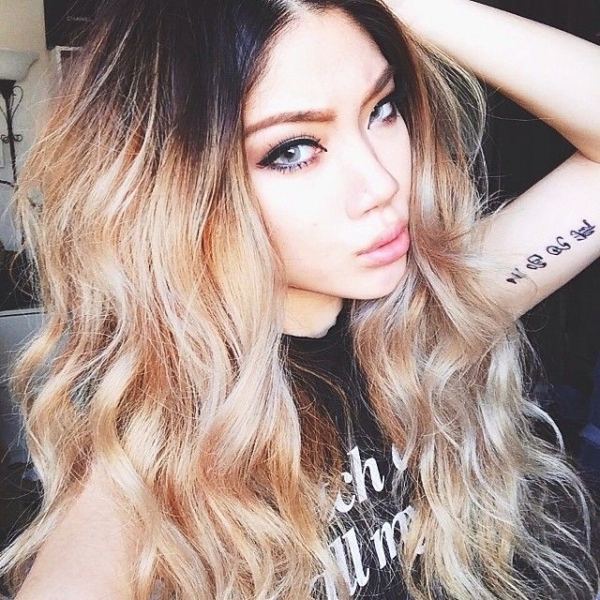 If you have always secretly hated your name and maybe had a little grudge on your parents for naming you the way they did, now is the time to change it. Although it would be a little odd to change your name after 18 years, you can legally do it. It's your decision after all!
---
28

Pawn Something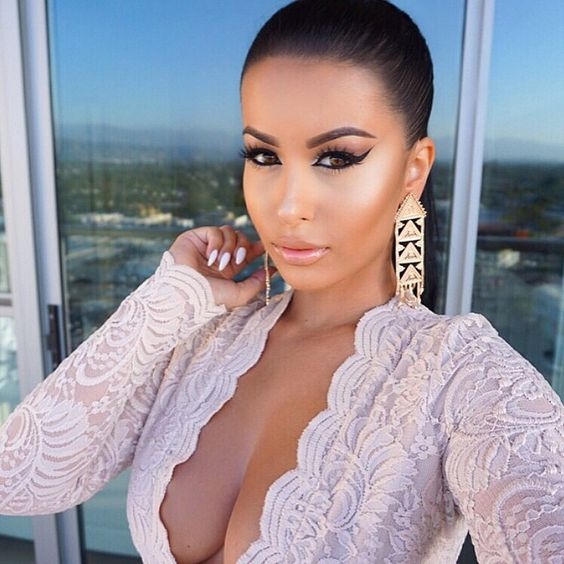 Did you know that you can't legally pawn something until you're 18? Well, now you know! That's a helpful bit of advice if you're ever short on cash, right?
---
29

Gamble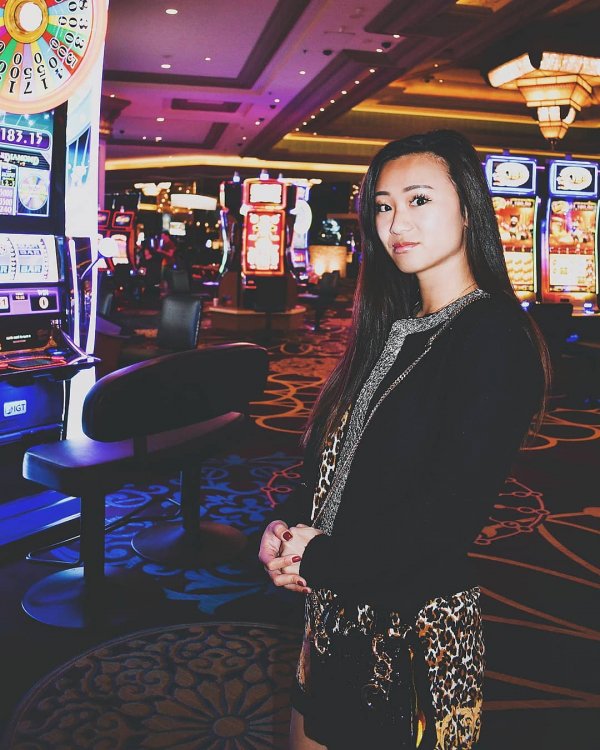 Gambling is a really fun activity provided you don't get addicted or go crazy. You won't be able to do it until you turn 18 in most places, but once you do, get ready to play some poker or the slot machines. In the United States, you won't be able to order drinks, but you could win some money and you can definitely gorge yourself on the buffet.
---
30

See an R-Rated Movie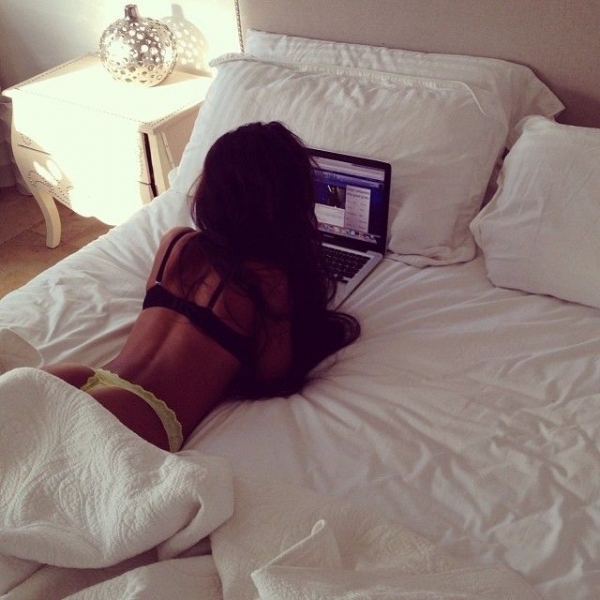 Really! You can! Legally. Sure, you've probably been streaming them on Netflix for a while but now you can go into a theater and see an R-rated movie. Deadpool, here we come!
Your 18th birthday is different from all the other ones leading up to this one because the doors to adulthood are finally open to you! However, since the law views you as an adult now, you will be treated like one and that means being sued and arrested. What is one thing that you have always wanted to do once you turned 18? Share with me in the comments!
This article was written in collaboration with editors Lyndsie Robinson, Eliza Martinez, and Heather Robinson
---
Comments
Popular
Related
Recent