If you're looking for something fun and different to do with your friends, how about considering some of these theme party ideas? Just because you are all grown up doesn't mean that you can't have fun! Theme parties aren't just for kids; adults can have them too, and they always offer a good time. My friends and I are huge fans of throwing these parties, and the best part is that there doesn't even need to be a reason; we like to throw them just because. So, without further ado, here are some of my absolute favorite party ideas for adults that me and my friends absolutely love.
---
1

An Alphabet Party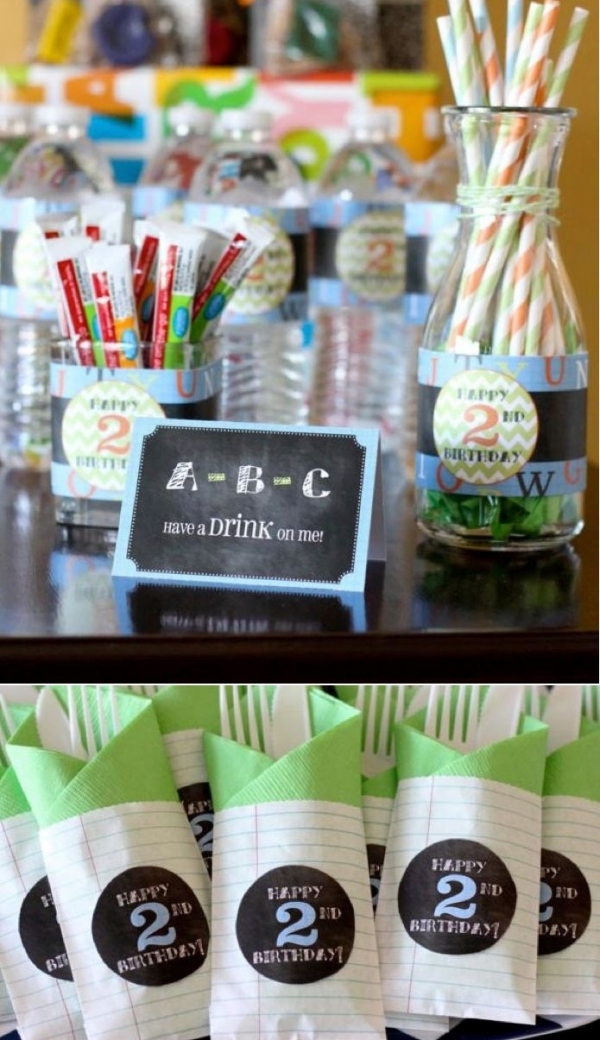 Of all of the theme party ideas I have had, this one has to be my favorite. It started from a conversation that my girlfriend and I were having. We wanted to have a little get together and we kept mentioning things that began with the letter "S," so we decided to run with it and throw an "S"-themed party. Everyone brought as many things that started with the letter "S" that they could think of. From clothing to food, drinks and props, everything started with the letter "S." I wore a silver skirt, a striped shirt, sunglasses, drank sangria, we ate strawberries and I even created a solar system on the ceiling. It's become a tradition and we now pick a new letter out of a hat at the end of each party. The next letter up is "W."
---
2

Color Parties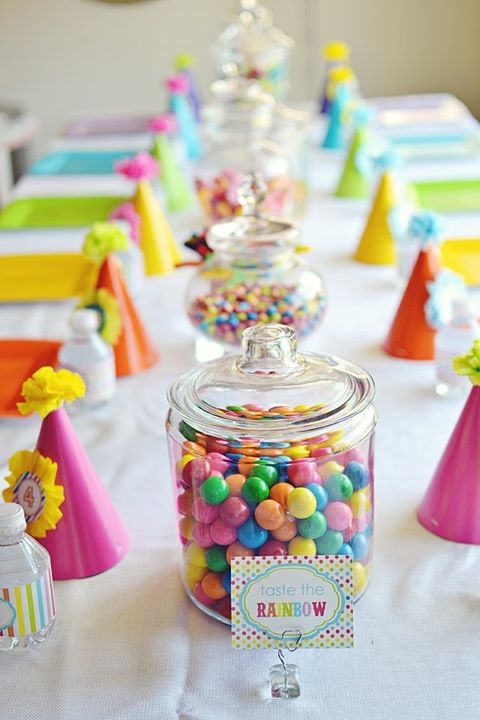 This idea is just like the alphabet party, except it's based on colors instead of letters. In order to pull this party off, pick a color at random and use it as the basis for the entire soiree. For a blue party, dress, decorate and serve food and drinks in the color blue.
3

Decade Parties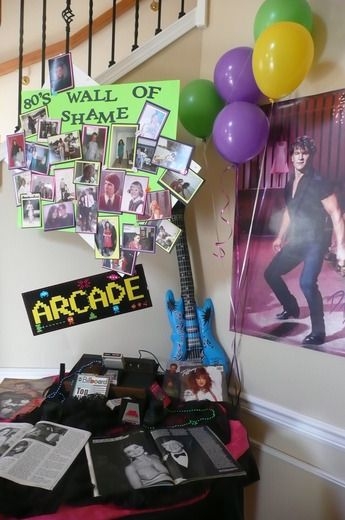 I know that this one has been done a million times before, and that is because it is just so much fun! Pick any decade and have a party that incorporates quintessential elements from that decade. For example, for the Roaring '20s, girls can dress in flapper dresses, guys in gangster or Gatsby-inspired suits. You get the idea. Whatever decade you choose, this is a lasting party idea for adults.
---
4

A Hula Party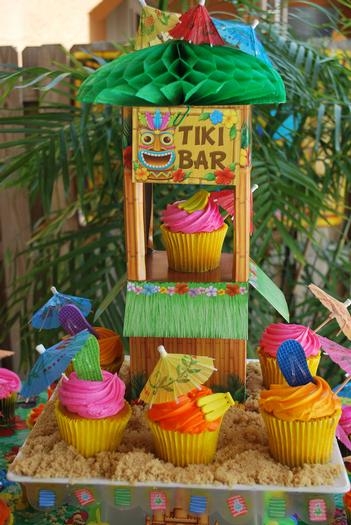 Are you feeling like you need a tropical getaway, but can't get away right now? How about throwing a Hula-themed party. Put out your tiki torches, hula skirts and sip on some frosty drinks from coconut cups.
---
5

Rock-and-Roll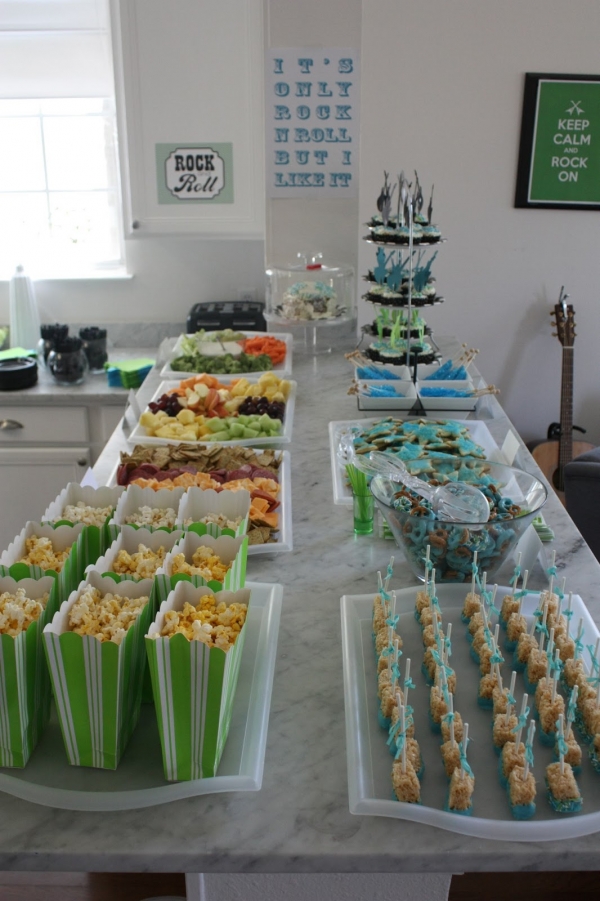 If you love rock-and-roll, how about throwing a party that pays homage to this awesome genre of music? Set up a playlist of your favorite rock bands, dress in rocker-inspired gear and decorate your space with posters, black lights, love beads and lava lamps. Groovy and awesome!
---
6

Jungle Party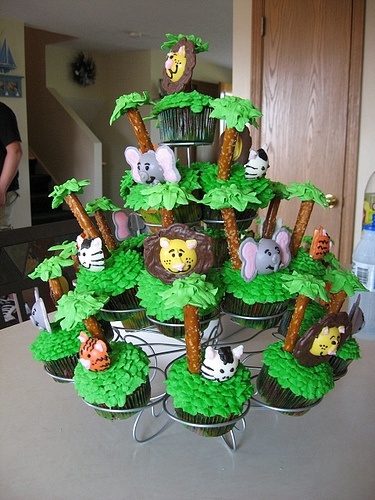 Get out your animal instincts with a Jungle party. Guys can dress as Tarzan and gals as Jane. Transform your party space into a jungle with large plants, green streamers, green balloons and by hanging images of jungle animals on the wall.
---
7

Medieval Party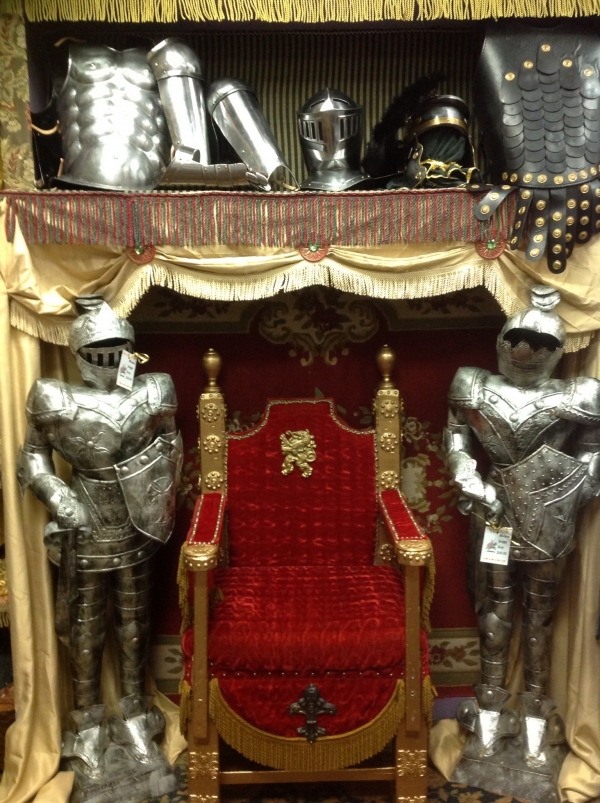 Pay tribute to the medieval era with a party that is fit for a king and queen. Dress up your space with castle cutouts and maybe even run a red carpet along the floor. Use tons of candles and torches to light the space to give it that ancient feel. Dress as royalty, drink from goblets and dine on chicken legs.
---
8

Casino Night

Most adults would love a getaway to Las Vegas, but that just isn't in the cards sometimes, pun intended. So when you and your gang can't pack up and get to sin city, instead, why not throw a themed party that lets guests feel like they are living it up on the strip. This fun party idea for adults will give your guests the time of their lives. Decorate with dice and playing cards. Serve cocktails from plastic glasses and set out a buffet table of snacks. Ask your guests to wear their finest casino garb and then have some fun playing poker or blackjack.
---
9

Photo Booth

This is a really fun idea that ensures that you have lots of photos of your shindig. Decorate your space like an old time movie theater or saloon to set the mood. Then deck out one entire wall with black fabric or sheets. Arrange a ton of props nearby. Think fake mustaches, hats, boas, sunglasses, crazy clothes and anything else that strikes your fancy. Encourage everyone to get crazy taking funny or memorable pictures that you will treasure for years to come.
---
10

Costume Party

Remember how much fun it was to dress up in a costume when you were a kid? Chances are that most of the adults in your life would love the chance to recreate that feeling. Host a costume party and encourage everyone to come decked out in their favorite costume. You can set a theme, such as super heroes, or just let everyone come up with their own ideas. You can even make the party a masquerade costume theme where no one knows who the other guests are until the masks are taken off.
---
11

Back to Prom

Re-live your youth by re-created your high school prom. It's an excellent way to reminisce as well as an opportunity to get completely dolled up. Plus, retro is always in style.
---
12

Fondue Party

Kids generally don't like fondue, which makes it a great theme for an adults only party. This one requires a little less work than some of the others because you can decorate any way you like. Guests can also come dressed as they want to. The fun comes from laying out all the ingredients for yummy fondue and letting everyone go crazy creating their own personal creations. This is such a fun way to get to know new people, so invite friends from all areas of your life.
---
13

Star Wars

Most adults appreciate the awesomeness that is Star Wars, which makes it a fun choice if you want to have a theme party. The Internet will give you loads of decorating choices. You can use posters from the movie or find vintage cardboard cutouts to prop up. Food is easy too. Dip pretzel rods in colored icing and call them light sabers. Use your imagination to turn everyday food into Star Wars themed creations just by calling them something else. Then to cap it off, play the Star Wars movies on a running loop throughout the party so guests can indulge whenever they feel like it.
---
14

Tea Party

This might sound like a party for little girls, but you can easily turn it into an awesome adult worthy theme too. Extend the theme to include all that is the Mad Hatter. That means crazy decorations and costumes. Serve tea and tea cakes of course. Make sure you have loads of playing cards so your guests can play some games that go with the theme too.
---
15

Murder Mystery

This theme takes a bit more planning, but is really fun for guests. As everyone works through the clues and tries to solve the mystery, serve a fancy dinner with cocktails. At times, guests may have to get out of their seats, so make the food something they can bring along if they'd like. Your guests will agree that you are the best party thrower in history when you throw this fun party idea for adults

Theme parties really are a great way to get your sillies out, even if you have kids, a mortgage and all of those other things that make you a "grown up." Which one of these theme parties do you think you and your friends would enjoy the most?
---
Comments
Popular
Related
Recent