After celebrating a dozen (or dozens of) birthdays, it can be tough to come up with creative summer birthday party ideas. So, if you're sitting in front of your computer screen totally stumped, I'm here to help. Whether you're a wannabe ghost hunter or a major foodie, here are 20 ways to have a blast on your special day. So get planning that amazing summer birthday party!
---
1

Luau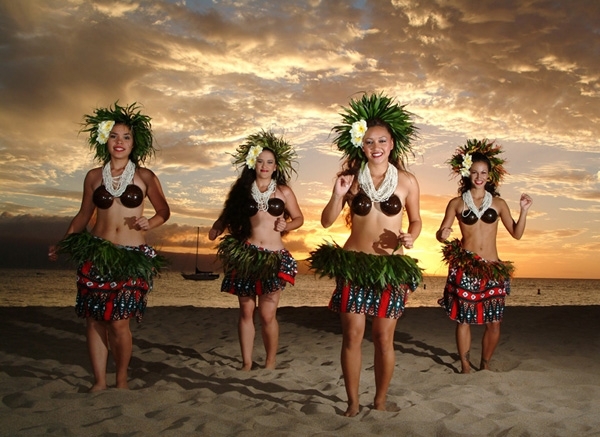 Get lei'd with Hawaiian-themed hors d'oeuvres, floral prints, tropical cocktails, and hula lessons for beginners. You and your friends can don grass skirts and coconut bras for the full island girl effect. Can you invite me, please?
---
2

Museum Trip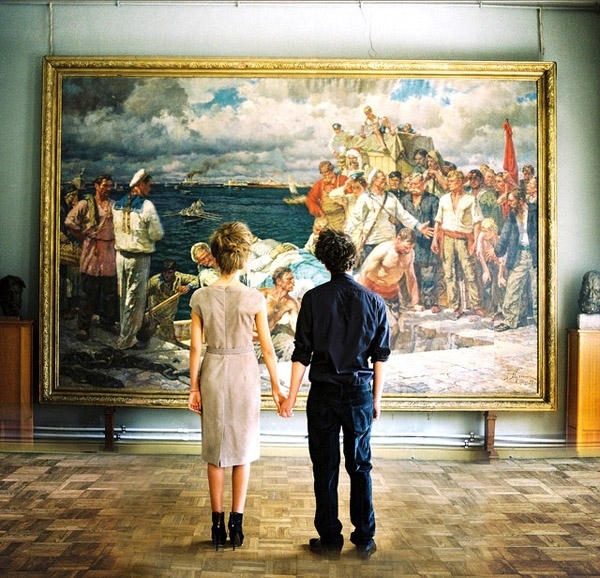 If you're in search of a summer birthday party idea that'll help you beat the heat, consider heading down to a local museum. You can see the sights and discuss your favorite exhibit in a hip little café. You'll look cultured and your friends will thank you for the air conditioned venue. And, this idea can work no matter what the weather has in store. Can you say foolproof?
3

Potluck Picnic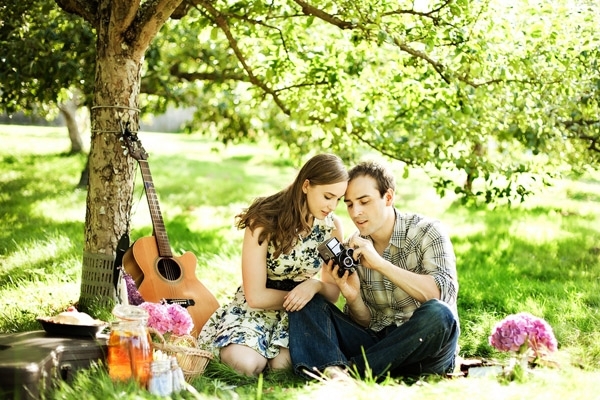 Plain-Jane picnics with cheese sandwiches and old magazines are played out. Instead, excite your taste buds by having each of your friends bring one treat to your picnic. And don't forget to ask them for a list of their favorite warm weather tunes so you can feature a few in a summary party soundtrack.
---
4

Great Escape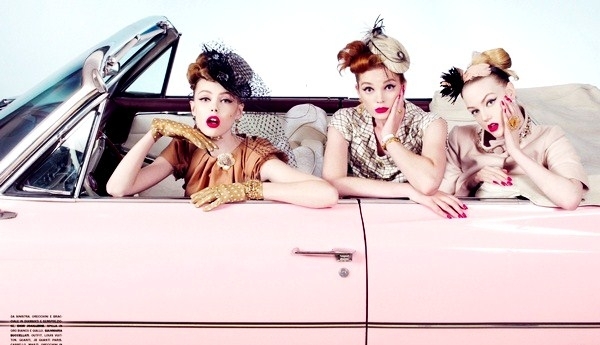 If you have cash to spare, I have a summer birthday party idea that'll make your special day a fête to remember. Plan an out-of-state weekend getaway with your bestie and take a few tours, down a few drinks, and chat up a few guys. You'll forget you've just turned another year older amidst all the revelry.
---
5

Barbeque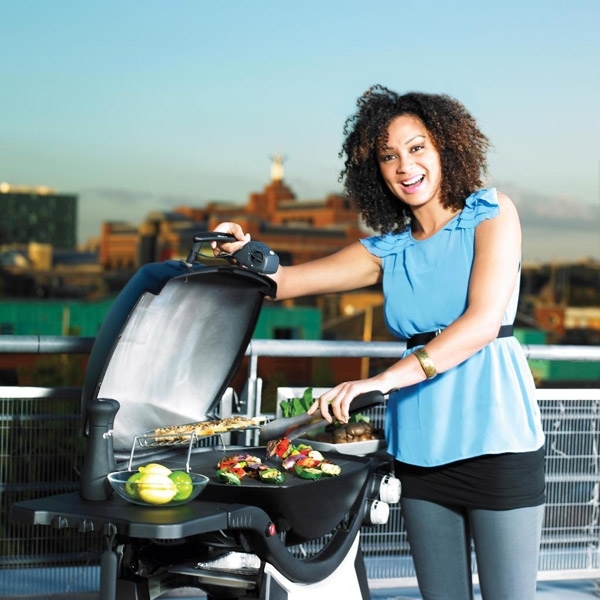 If you want to keep it sweet and simple, a garden barbeque may be in order. Serve burgers, hot dogs, and grilled veggies. Top it all off with sugary Italian ices and a dip in the pool or water balloon fight.
---
6

Outdoor Movie Night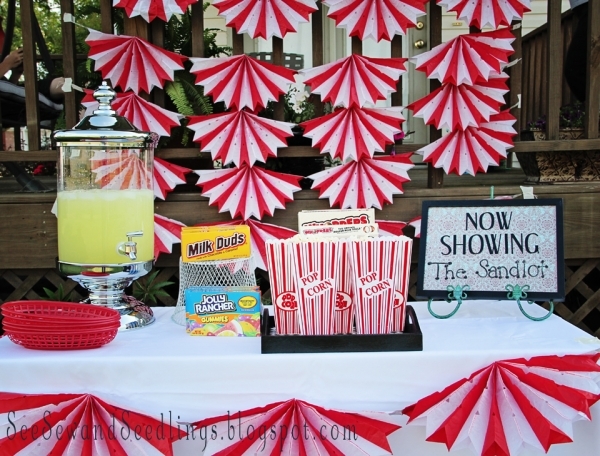 Keep it cheap and entertaining with this summer birthday party idea. You'll just need a projector, white sheet, and yummy snacks (i.e. popcorn). To amp up the fun, have partygoers vote on the flicks they want to see. Remember: birthday girl's vote counts twice!
---
7

Dress up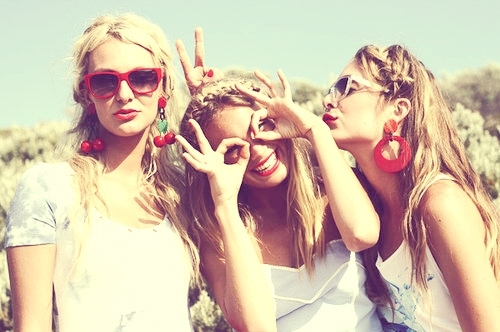 Let your originality take center stage with a dress up party. Whether you're itching to be a Hollywood «It Girl» for a night or aim for classic black and white, your shindig should reflect your personality. Best of all, your ladies will have loads of fun putting together their party outfits and won't have to freeze in their miniskirts on the way to your pad!
---
8

Foodie Festivity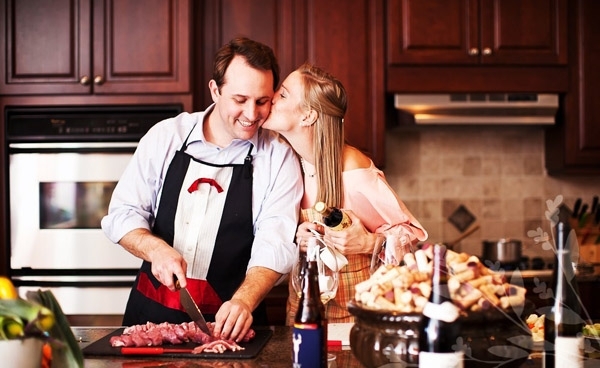 Show off your adventurous side with a summer birthday party idea fit for a major foodie. Indulge your guests with various cuisines, buffet-style. My mouth is watering already.
---
9

Wine Tasting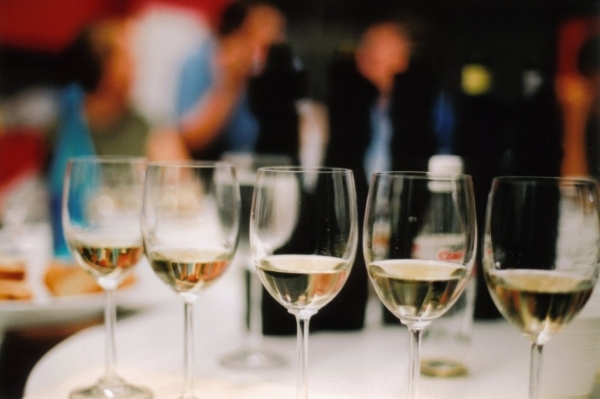 No, you don't need a vineyard when you can sip wine and nosh on cheese in the privacy of your backyard. I'd invite everyone to bring over a bottle of their favorite wine –just make sure you keep a pitcher of water nearby!
---
10

Campfire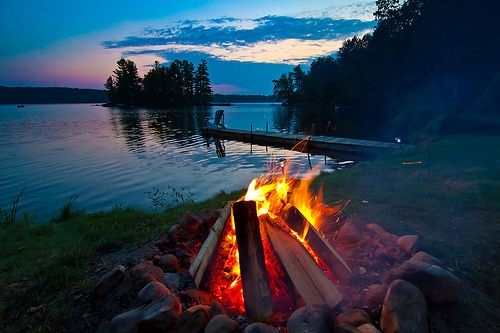 I have to admit that the idea of sleeping in a tent all night gives me the creeps. But even if you don't particularly enjoy being eaten alive by mosquitos in the middle of the forest, you can still set up camp for a few hours in your yard. Roast marshmallows, create your own s'mores and share all the latest gossip next to the fire.
---
11

Scavenger Hunt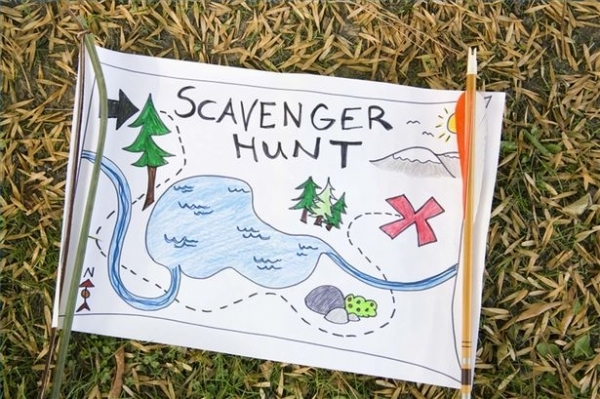 This summer birthday party idea will make you nostalgic for Easter mornings spent hunting for sugary sweets. But never fear: this hunt will be all grown up! Create a list of «wanted» items like a red rose bush, Lady Gaga CD, or recent movie poster. Then, split your friends up in groups. Whichever group reaches a designated spot (with photos of each item) wins a prize. Let the games begin!
---
12

Game Night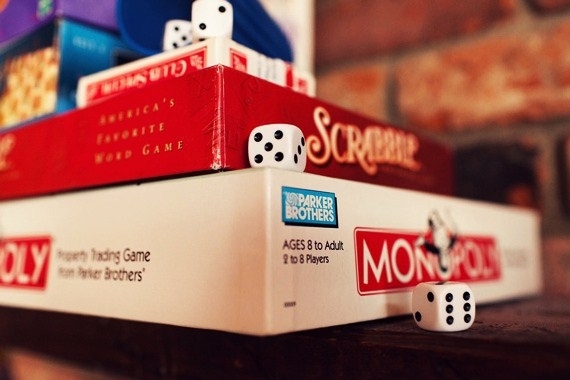 Candy Land connoisseur? Pictionary pro? It's time to take a trip back to childhood with your favorite board games. Only this time, up the stakes with shot glasses and alcohol. You'll have a great night, though I can't guarantee you'll remember who won the next morning.
---
13

DIY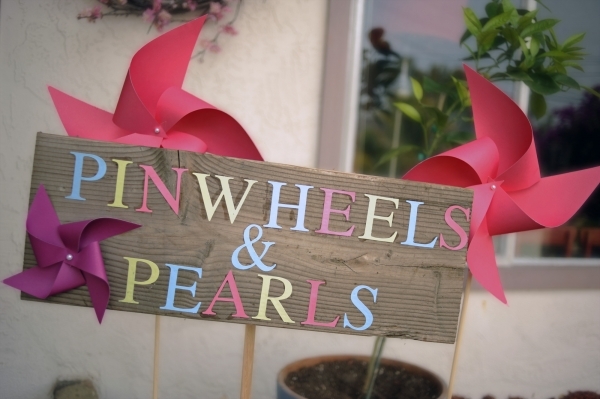 Here's a summer birthday party idea you can really get creative with. If you're up for a little do-it-yourself fun, head to your local crafts store and purchase a stash of plain totes, tees, or picture frames. Oh, and don't forget the glitter, fabric glue, and paint. Round up your buddies for some DIY birthday fun! If the sun is shining, head outdoors to enjoy the warm weather –preferably under a shade-providing umbrella!
---
14

Paintballing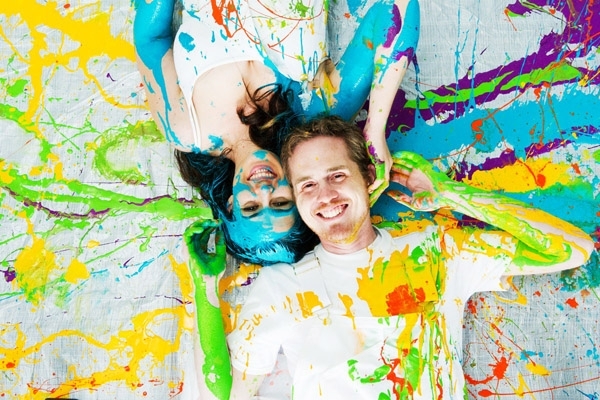 This is far from those traditional birthday dinners you've grown accustomed to! Paintball is a super challenging yet totally fun sport –and your epic battle can be held outside. Do a quick online search of venues in your area and prepare to color your world.
---
15

Retro Revelry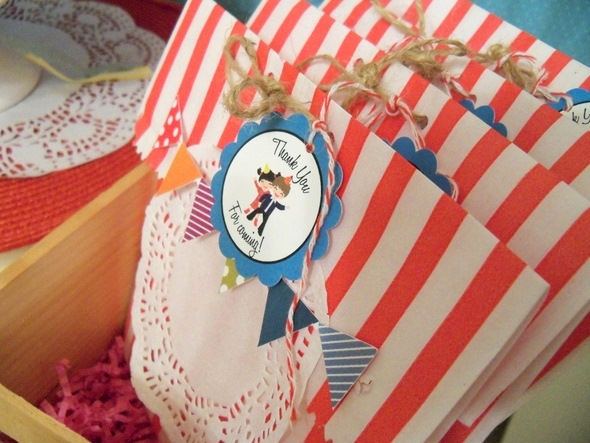 If you're a child of the '80s or '90s, give your guests a throwback they won't forget. Pop in tunes from the decade of your birth, design your venue in vintage-themed décor, and hand out party bags chock full of the candy you craved as a kid. Time machine back to your childhood not included. Sorry, gals!
---
16

Beer Garden Beach Party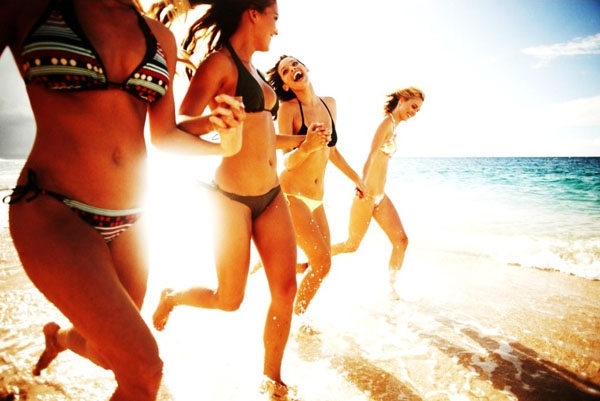 If you're looking for a stress-free summer birthday idea, consider buying a cute bikini and hitting the beach. Many beaches feature a beer garden, but be sure to check online before you go. A day of lounging, bottle in hand, is a much-deserved break from the stresses of work. Oh, how I love summer!
---
17

Restaurant/Bar Hopping…with a Twist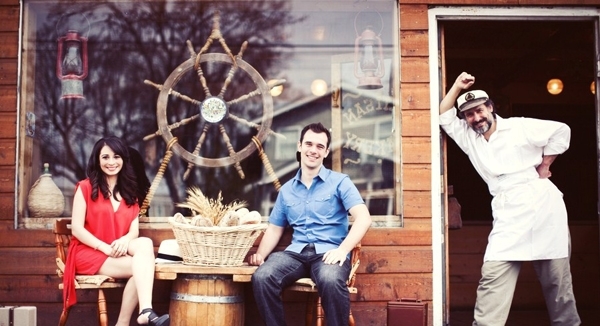 If you're one for tradition, a night of dinner and bar hopping can be ridiculously fun. If you're looking to change it up a bit, play an extended game of Truth or Dare. Dare your BFF to hand her number to the hot bartender, for example. I'm sure she'll pay you back in kind.
---
18

Ghost Hunting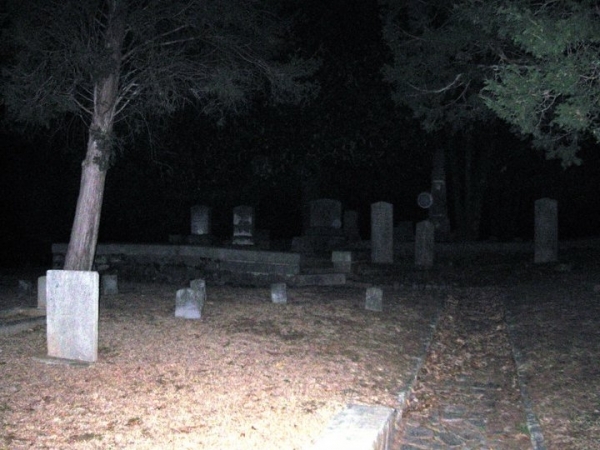 Or, if you're looking for totally untraditional, ghost hunting is a summer birthday idea for the spook in you. Whether you're exploring a «haunted» park or plan to take a ghost tour outdoors, your buds will have a riot –and you'll earn a few blackmail photos of them screaming!
---
19

Karaoke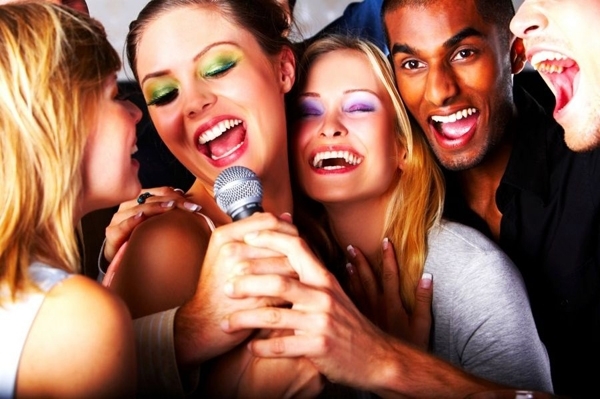 Calling all songstresses! Karaoke can be done in any type of weather, but I'm suggesting you take your party outdoors to celebrate summer. All you'll need is a machine and a backyard. Brave enough?
---
20

Stargazing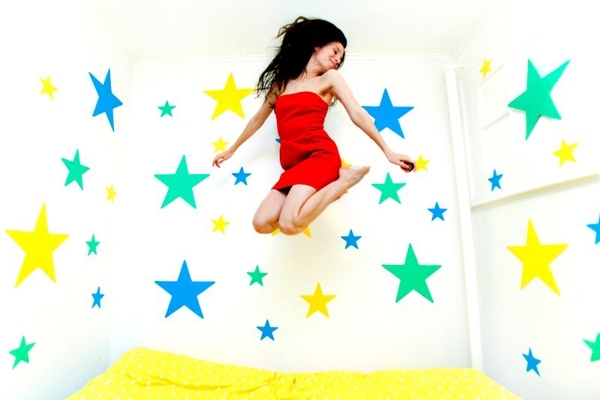 Unleash the inner astronomer in you with an inexpensive telescope and oversized blanket. You and your friends will appreciate getting away from the hustle and bustle to appreciate nature's beauty –with birthday cupcakes, of course!
---
21

Spa Day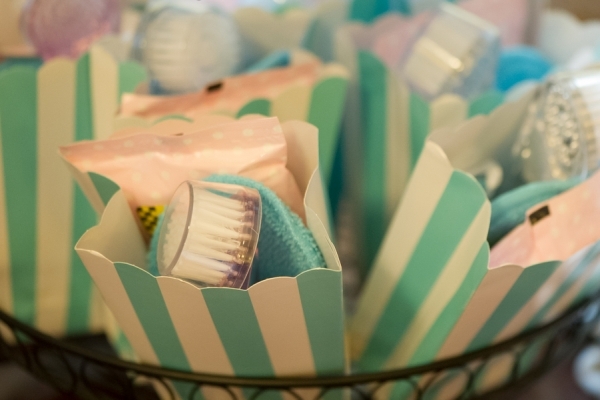 Spend your whole birthday enjoying yourself and relaxing with your friends and family in a spa. You'll definitely catch a break and find your inner peace by absorbing the heat in a sauna or letting the water encompass your body in a deep pool. On top of that you'll be able to get that well deserved full body massage you've been waiting for!
---
22

Enjoy Extreme Sporting Activities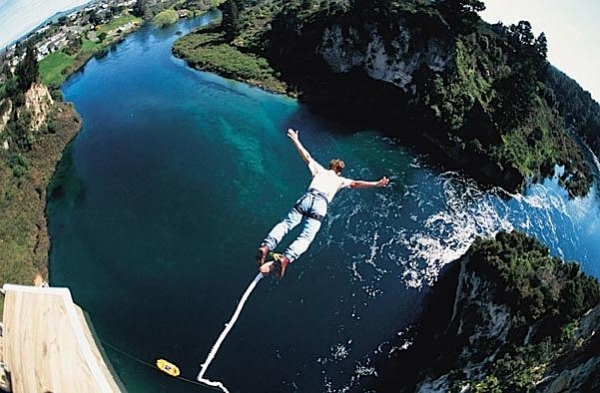 If you are an adrenaline junky and looking for adventurous activities for your next birthday, spend the day doing some extreme sporting activities. You can choose anything from bungee jumping, wake boarding, mountain biking, rock climbing or river rafting. Possibilities are endless!
---
23

Cruise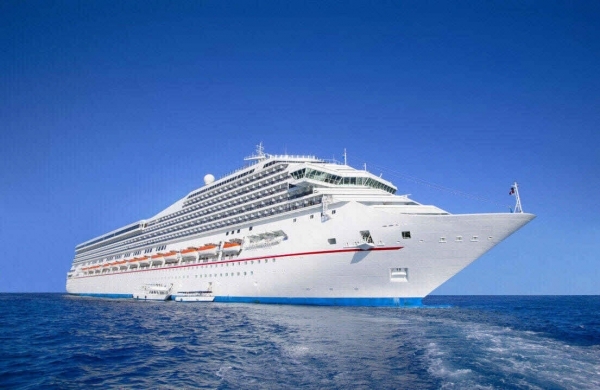 If you have a big year to celebrate and some saved-up money to waste, it would be a great time to take that long awaited cruise with your friends or family. You'll definitely get the chance to soak up the sun, get away from the redundant everyday routine and get a taste of the sea life!
---
24

Amusement Park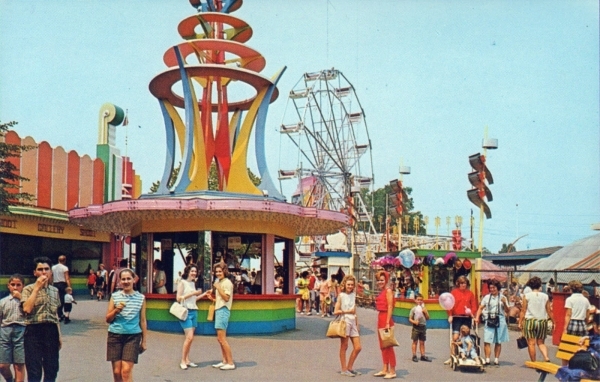 If you are really in doubt about what to do for your upcoming birthday, take a chance and visit an amusement park! Nothing is better than Six Flags or Universal Studios because everyone is guaranteed to have fun in an amicable and exciting atmosphere.
---
25

Music Festival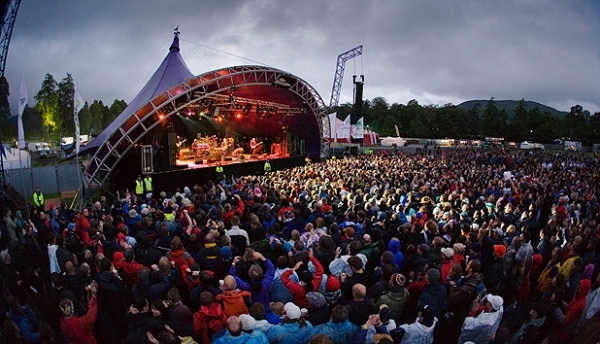 Summertime is known for its big music festivals all around the world. So if you are an avid music lover, research an event closest to your birthday and enjoy some quality music with a group of friends. Festivals and life music are something that everyone should get to experience at one point or another because there is really nothing like it.
These fabulous 20 summer birthday party ideas will make your festivities all the more fun and unforgettable. Which ideas would you like to try? What was your favorite birthday party of all time?
---
Comments
Popular
Related
Recent