If you have a stylista freshman heading off to college soon, we suggest sending her off with one of these dorm room wall art pieces. These are art prints that are sure to make a boring wall look 10x more gorgeous and chic. Whether you give dorm room wall art framed or not, your young fashionista will be happy to receive it.
---
1

Lady in Mint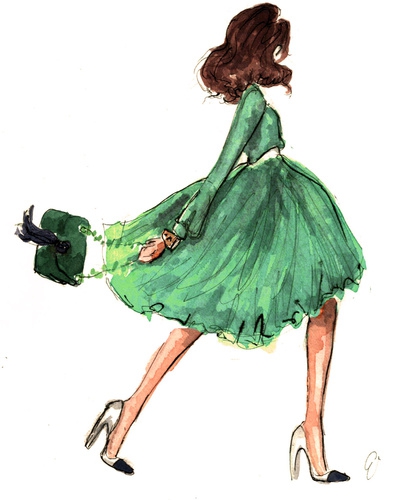 Sure, mint is no longer that big of a trend but we think this dorm room wall art is still beautiful. Look at how fashionable this lady is: cropped top, full skirt, toe capped heels, and tassel bag. So stylish! This is by artist A Thing Created on Society6. She has other fabulous fashion-related art prints in her gallery, so check her out.
2

Alice in Wonderland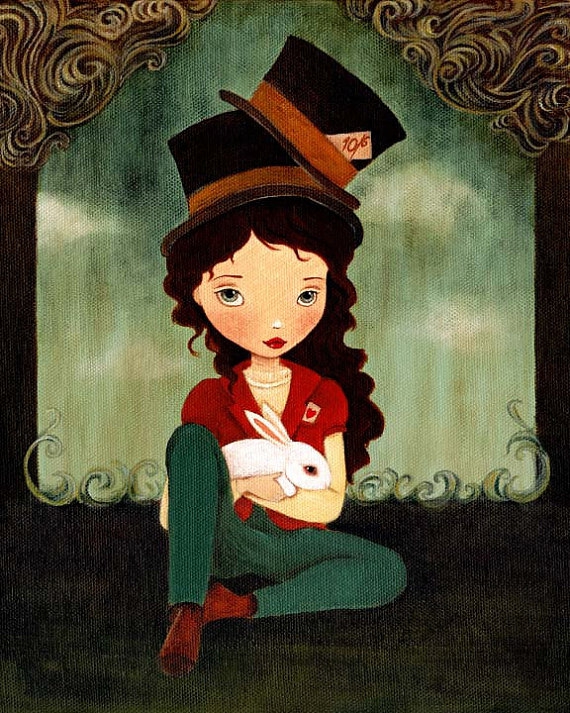 Perfect for the freshman who loves both literature and fashion. Created by The Little Fox on etsy.com, this stunning art print measures 8x10 and showcases a fierce lady with two hats. Take that, Mad Hatter!
---
3

Lana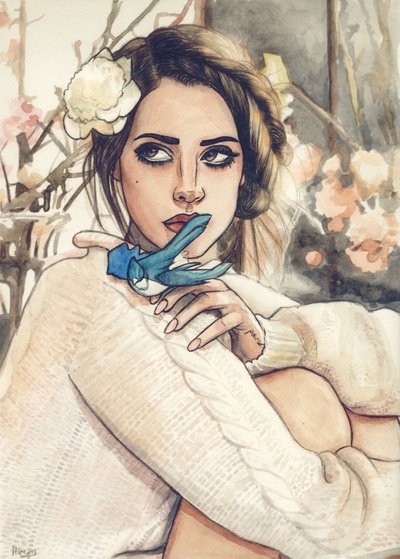 For the freshman who cannot get enough of Lana's style. If you're feeling generous, this should be gifted together with some of Lana's albums or EPs. Find the print at society6.com.
---
4

Abigail Day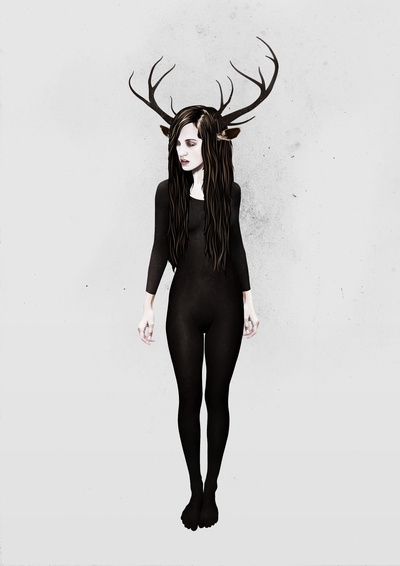 Another stylish art print with a hint of dark and magical. This is a Society6 product so you can choose the size of your poster. Options range from 8x10 inches to 28x38 inches.
---
5

Essie Nail Polish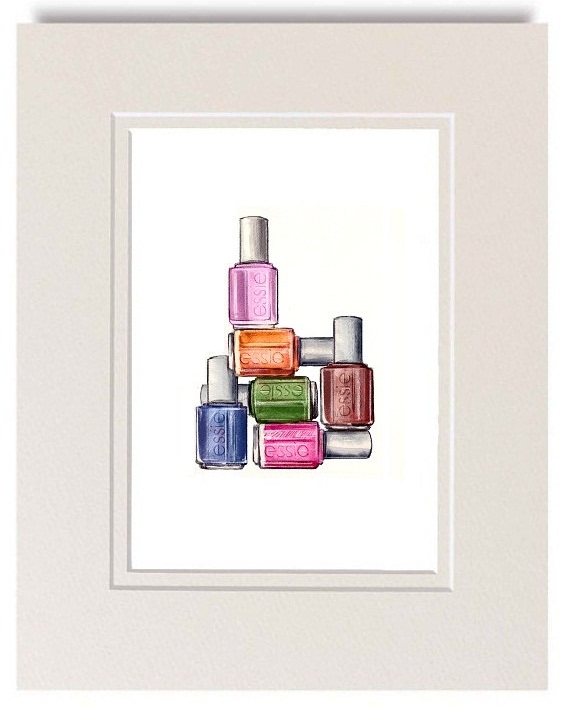 What fashion-loving freshman would not love this art print? This is a print of a watercolor painting done by Lady Gatsby on Etsy. Perfect for the young college student who loves to groom her nails and also happens to be a connoisseur of modern watercolor still life art.
---
6

Polka Rain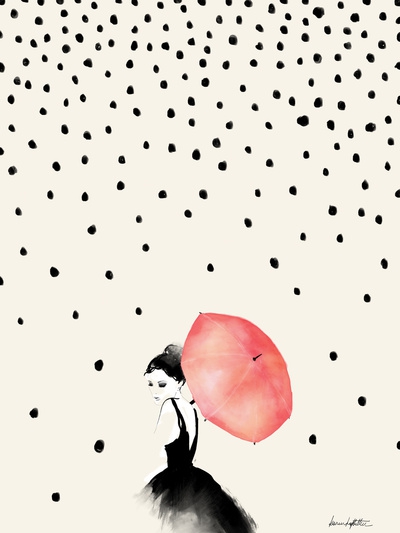 This reminds me of Holly Golightly so I had to include it in this list of stylish dorm room wall art. Created by Karen Hofstetter and available for purchase on Society6, this is wonderful for a lady who loves minimalist and classic fashion. Not only is this a fabulous décor, it can also serve as a style guide. When in doubt, this poster will remind you that a little black dress with pops of red and/or white will always work.
---
7

Nenufar Girl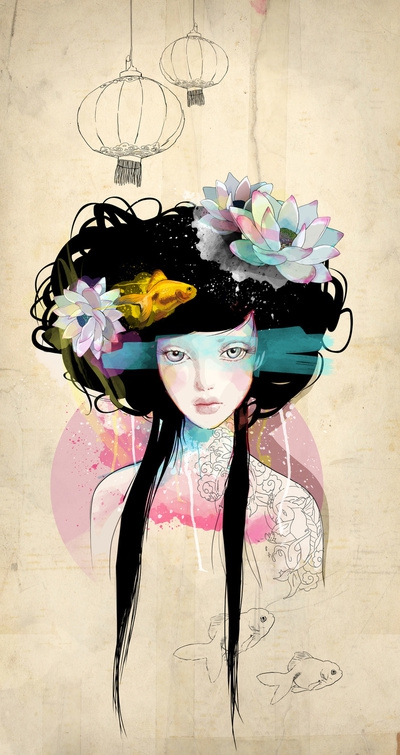 This is something quite enchanting and magical in nature as well. The artist of this poster creates dramatic portraits of ladies. If you're not quite taken with this particular design, we are sure that you will find her other works captivating. Check out all the options at Society6.
---
8

Cat Woman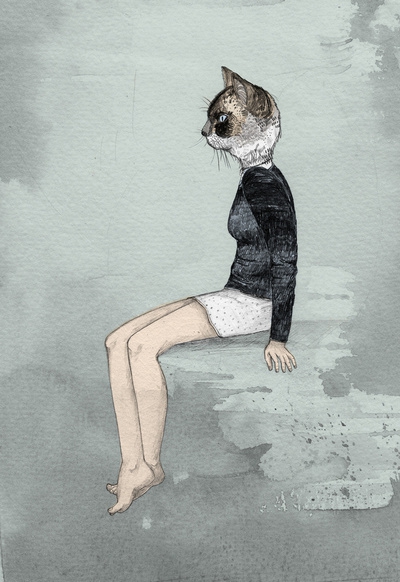 If your stylish freshman is also leaving a beloved feline friend at home, this is the perfect going-away present for her. This will look amazing with plain white or black frame. Find it at Society6 as well.
---
9

Pigalle Spike Heels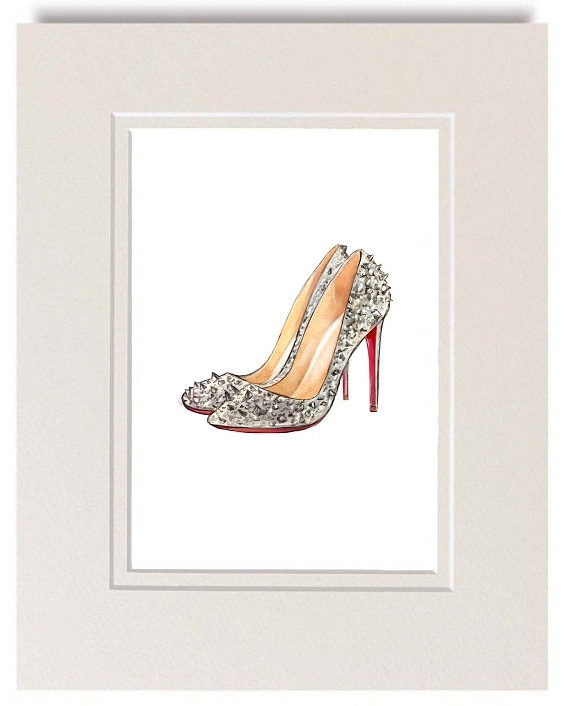 This is a painting of the classic Spiked Pigalle 120 Strass Silver heels by Christian Louboutin. Since your fashionista freshman probably still can't afford the real deal, giving her this poster from Etsy will do for now.
---
10

Frida Gustavsson Vogue Cover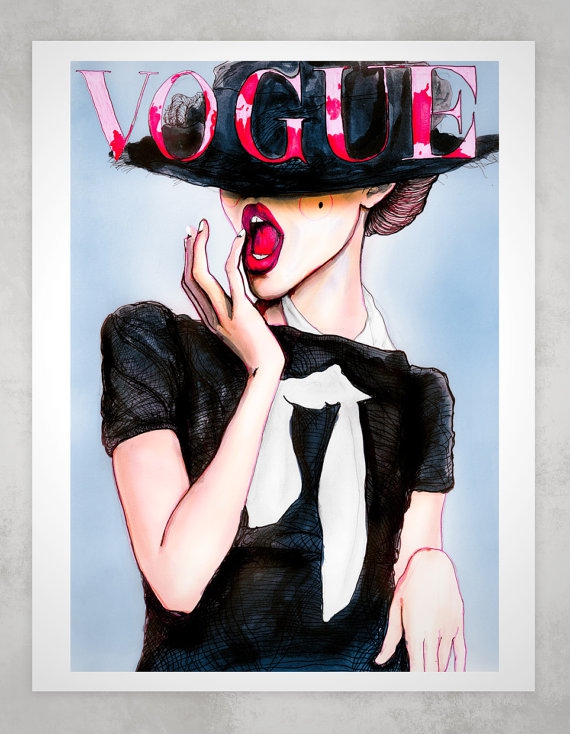 This is a print of a Vogue cover painting done by Danny Roberts. Danny is quite a big name in fashion illustration (he has collaborated with Forever21, Lancome, etc). If you want a copy of some of his fab paintings, head on over to his Etsy store.
Don't you just love it when art and fashion merge? Go ahead and buy a print or two from this list. Keep one for yourself and give the other to that stylish young lady in your life who is going off to college.
---
Comments
Popular
Related
Recent