Teal is not only my birthstone, but also a really trendy color this year, and there are many fabulous ways to decorate your home with teal to brighten things up and give your home a fresh sense of trendy style! Teal is a lovely shade of blue that has been proven to lift the mood, enhance mental clarity, adds a sense of calm and tranquility to a room, and also brightens the entire room with just a little touch of color. There are many ways to decorate your home with teal that don't necessarily include spending a lot of money or time. Check out my favorite ways and then look for this new fabulous color next time you're out shopping or looking for new home décor items!
---
1

Replace Your Dinnerware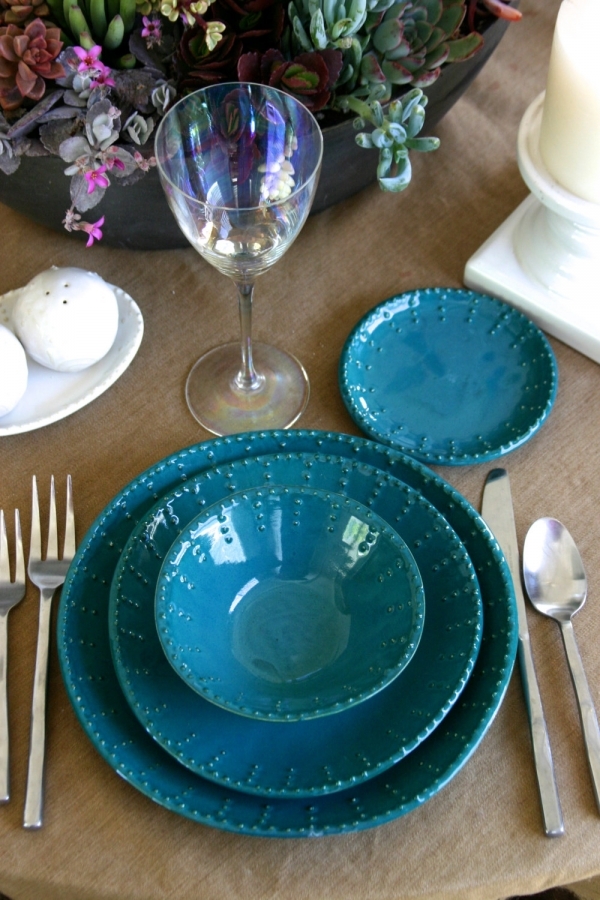 One really pretty way to decorate your home with teal is in your kitchen! Buy teal plates and glassware if you leave your dishes on the table for display. This pop of color will brighten the room and help signify the dining area as being vibrant and relaxing. Buy ceramic teal plates and pair them with a gold or silver charger platter underneath the plate to add depth. Then, also consider buying matching cloth napkins and neutral colored placemats to enhance the effect even further. Teal goes well with all neutral colors like gold, silver, beige, copper, brown, black and white, as well as some other colors such as greens, other shades of blue, pastel pinks and even purples. Let teal take your table and your kitchen from boring to brilliant in no time!
---
2

Add a Vase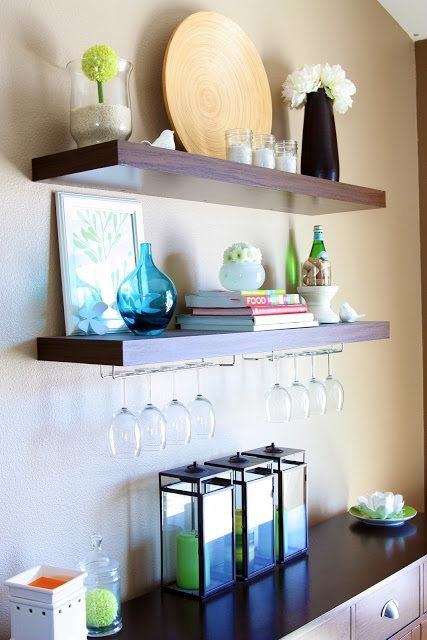 One of my favorite decorating tips is to use all neutral colors in a room with the walls, furniture and tablewear, and then add one or two pops of bright colors like teal to bring the room to life. It also gives this amazing, trendy 3D effect too. One easy and cheap way to do this is to use a teal vase and place some classy flower like hydrangeas in it, or any other flower you wish. Set this on a hutch, a table or anywhere you want to add a pop of 3D life to a neutral colored room.
3

Try a Pillow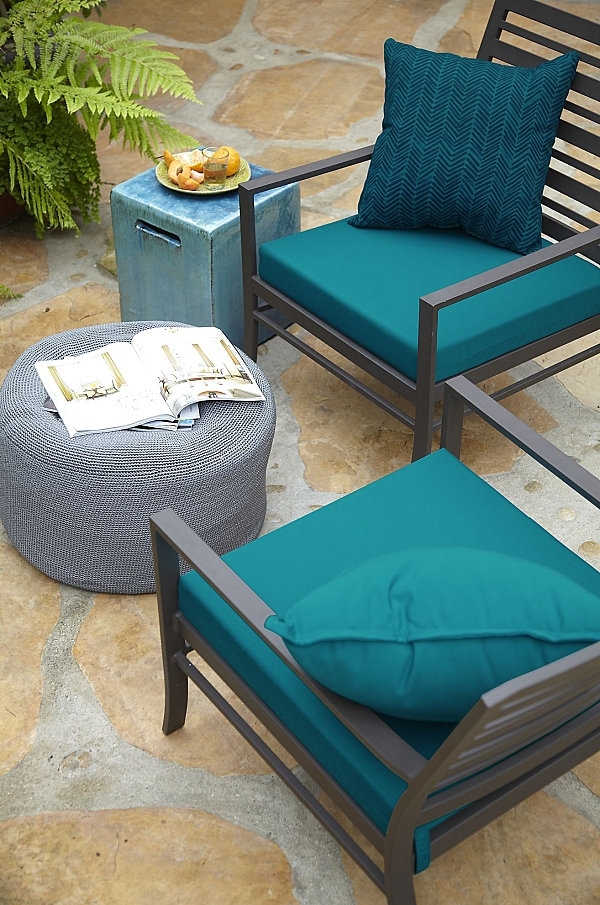 I love adding bold colored pillows to chairs, sofas and beds to bring a boost of color and style. Teal is a great color to try this with! It works well with most any shade you can think of and even animal prints like leopard as well. No need to make everything match exactly! Adding a pop of color to a bed or sofa is a great way to add a sense of flair to the room in an inexpensive way.
---
4

Try a Teapot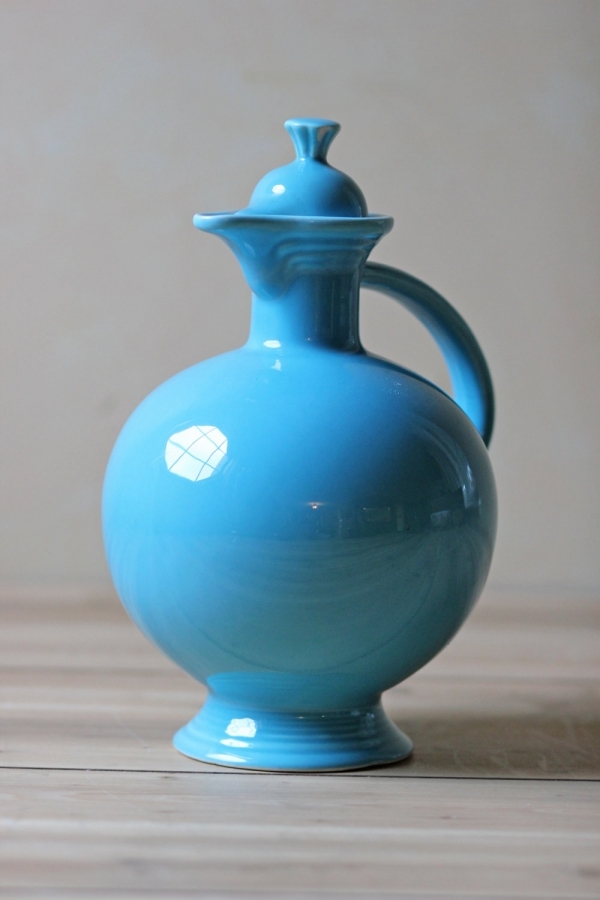 Here's a cute way to add some teal to your kitchen: a teal colored teapot to keep out for display! I love brewing tea, so teapots are a must have for me anyway, but even if you don't, teapots make great décor items. You can keep them on your stove tops, or put them on top of cabinets, inside glass front cabinets, place them on a baker's rack or hutch for display, or even on your countertop. This pop of color adds a bit of life, and as a bonus, adds a great way to make yourself a tasty beverage in a pretty container!
---
5

Pick an Appliance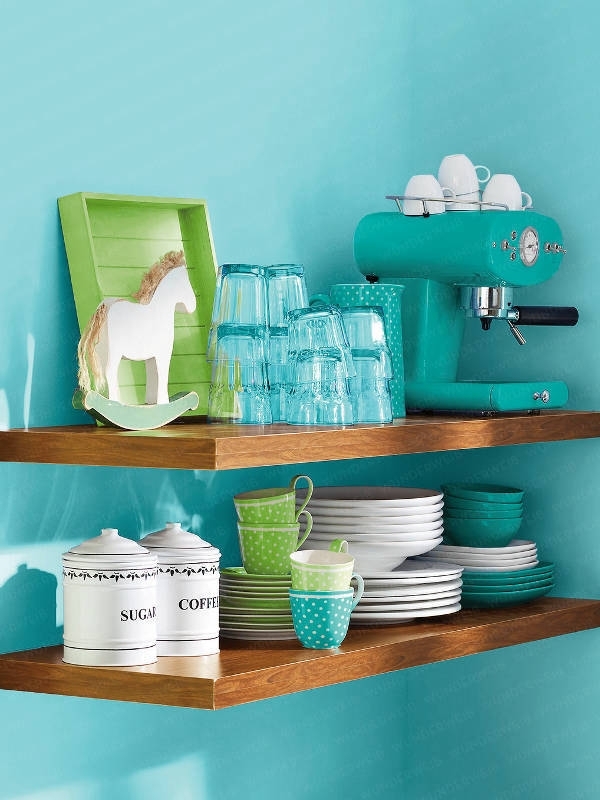 I have to tell you, adding colors to the kitchen is a favorite idea of mine. It just makes the kitchen bright and cheery, which is what it should be! I especially love colored appliances that match. I have a pink coffee maker, blender and teapot in my kitchen, where everything else is black so it matches perfectly. You can also find many teal colored appliances like these as well. Think coffee pots, ice cream makers, blenders and even mixers and food processors. Using a teal colored appliance is a really great way to add a touch of this popular color to your home since it gives you another use for the appliance as well.
---
6

Try a New Bedspread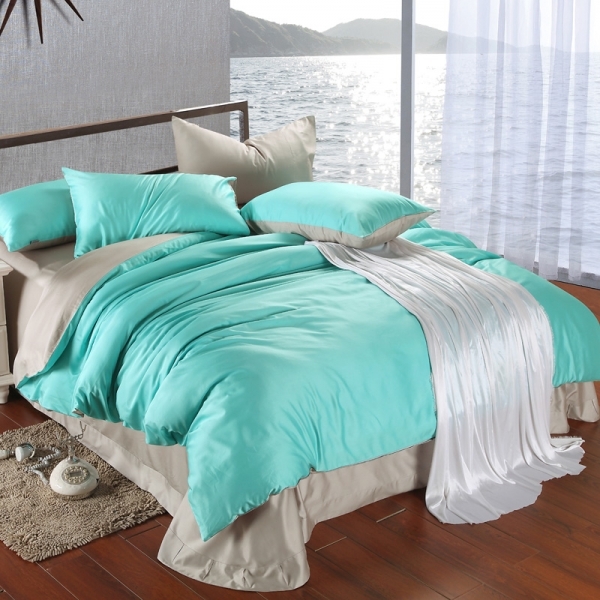 If you're tired of your current bedroom suit, you don't necessarily have to paint the walls to add a change. Try just changing your bedspread. Teal goes best with neutral colored walls, and teal actually comes in many different styles and shades when it comes to bedspreads and comforters. Pick one that suits your style and consider pairing it with some trendy décor items in gold, silver or black and white to add a multi-colored approach to the room.
---
7

Bathroom Towels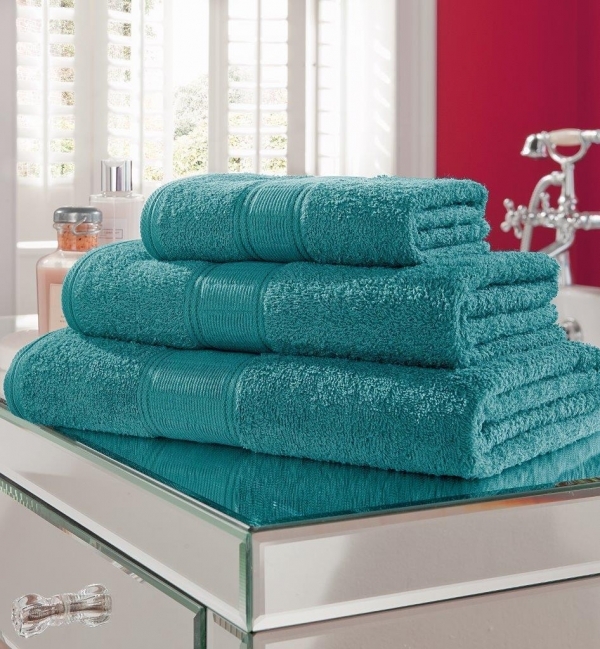 If your bathroom needs a boost, try adding some teal towels to put on display. This works well with neutral colored walls in a bathroom, and looks especially great with gold or silver bathroom enhancements. Teal adds a sense of calmness and clarity to the bathroom, which is super nice for taking those relaxing bubble baths most of us don't have enough time for!
Do you like the color teal? I hope it stays in style for awhile, because I've recently added numerous teal items to my own home. What about you?
---
Comments
Popular
Related
Recent