My mom has introduced me to a love for lanterns and I've found all kinds of cute, classy and creative ways to decorate with lanterns in the process. I'm sure many of you have seen the lantern trend on Pinterest by now, or in home décor and improvement stores. Lanterns are being used for everything it seems! I love the way they add character to a room, and best of all, they're an easy avenue to burn candles in for an electric-friendly light source! Here are my favorite ways to decorate with lanterns, but I'd love to hear some of your ideas too, so be sure to leave a comment below!
Table of contents:
1

As a Wedding Decoration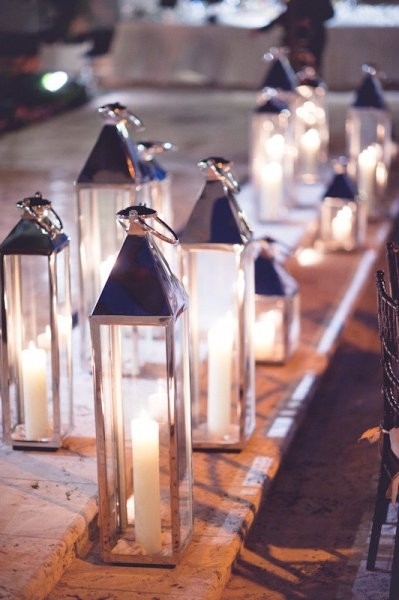 One of the most popular, and pretty ways to decorate with lanterns is at a wedding. Whether you're helping out as a part of the ceremony, or getting hitched yourself, lanterns are great to use as a decorating piece. Trends vary from hanging lighted lanterns from outdoor trees to use for natural light, or placing lanterns at the ends of each row of seats wherever the ceremony is at, such as at the end of church pews. Add floral touches inside the lantern, along with candles, and give your wedding a sense of character and class. You can also use lanterns at weddings on tables, or pretty much anywhere. They add warmth wherever they are placed and a nice romantic touch.
2

As a Table Centerpiece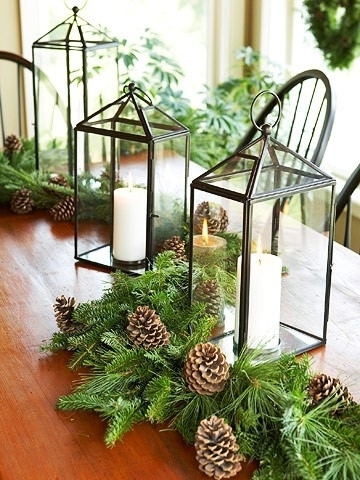 One simple way to use lanterns in your home is as a table centerpiece. Instead of flowers, try using a tall lantern on a taller table, and smaller one on a lower table, or small table. Fill the lantern with a pretty candle, and add some greenery around it, or even some fall gourds for the fall season and Christmas accents when the holidays arrive. You can virtually place anything in these, so get creative!
3

Outside on Your Patio Table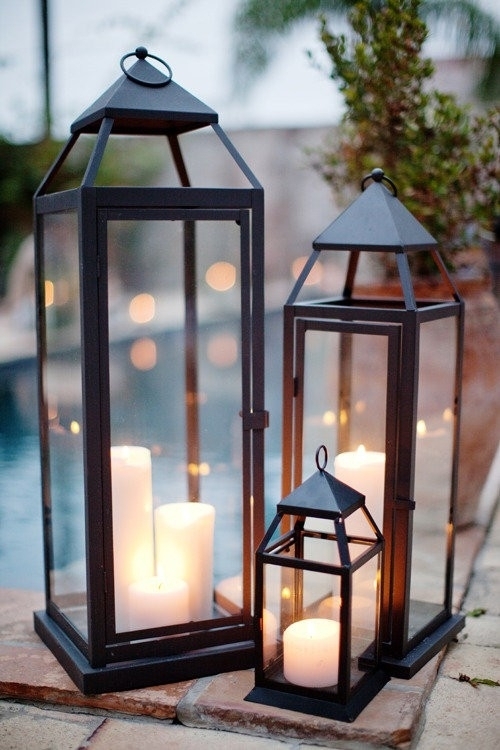 Lanterns are perfect to use on your patio table, as well as any outdoor table that you have. We have a small table on our front stoop with a lantern, and some lingering ivy coming out of it. It makes for a simple, welcoming touch that also serves as an outdoor lamp when we need it.
4

As a Lamp outside Your Door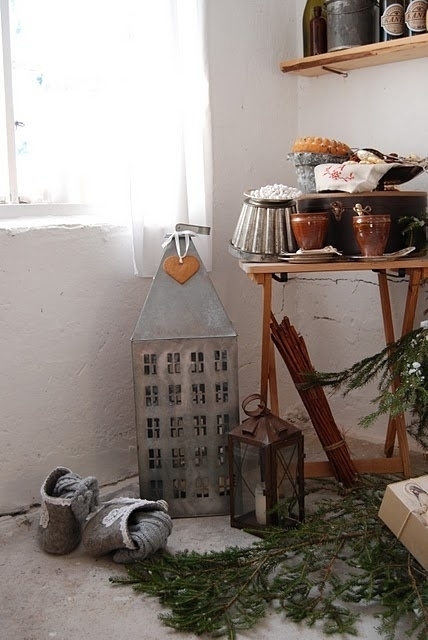 You can hang lanterns outside your door on your porch as a natural source of light, just as they were often used years ago, or you can attach the lantern to your wall outside your front door. You can mount them on the wall inside your door as well, for a pretty decorating touch. This easy idea serves as a multipurpose source of light and inexpensive décor.
5

On Your Front Porch Steps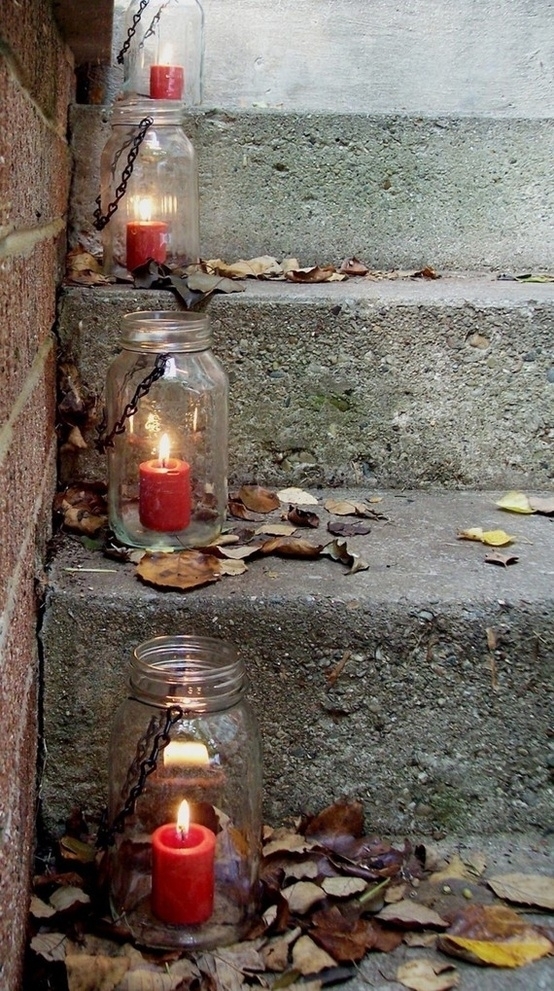 I think porch steps lined with lanterns are just lovely! All you have to do is add a candle inside, and you can either leave the candles lit if you have company coming over, or you leave the lanterns as they are for an easy way to decorate your porch or set of steps. This is great to add a touch of décor to an area that can look boring and drab. Try out different sizes and colors for added dimension and personality as well.
6

Sitting by Your Fireplace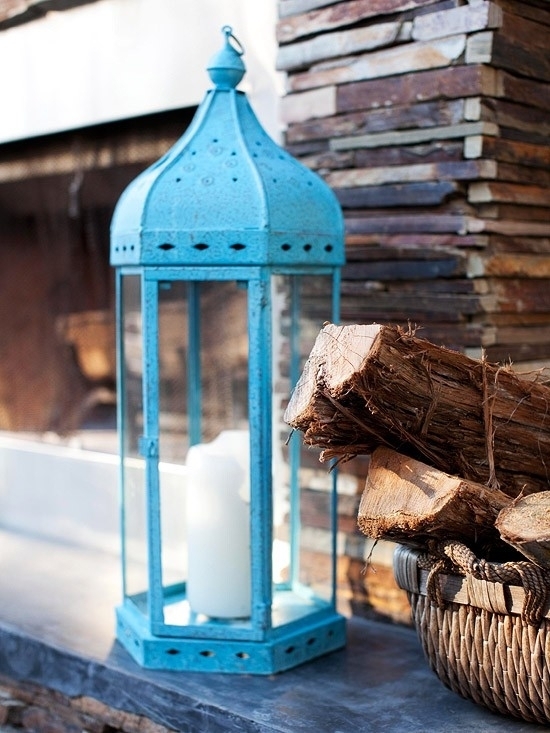 Lanterns sitting around the base of your fireplace are a great way to use these simple decorating items as well. Use multiple sizes and even different types for an added complexity and design appeal. Try out ethnic looking lanterns, traditional styles, antique styles and even French styles. Get creative and use 3-4 for the best effect.
7

On Your Bathroom Counter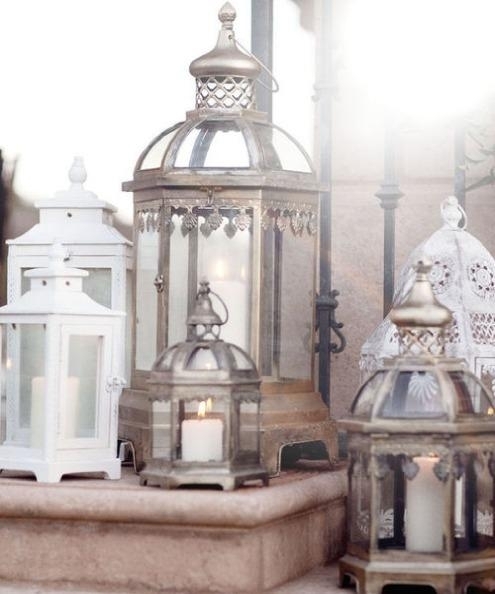 Lanterns on your bathroom counter look lovely! Pick a soft, simple lantern and place a candle inside, or any other decorating item you enjoy such as bath salts, pearls, or with floral or greenery accents. This adds a gentle, welcoming touch to the bathroom, and can serve as a light setting when you have guests over if you light a candle inside.
If you're looking for some examples of ways to use lanterns, I've attached a link to Pinterest below for further reference and ideas. Do you like decorating with lanterns, or ever tried it yourself?
Sources: pinterest.com
Please rate this article