I adore downtown art walks and love spending time in museums, and it's all about the beautiful paintings. The sheer variety of pieces on display makes me wish I owned them. If you are like me and do not own an art gallery, there are a variety of outlets to experience art. From museums to coffee table books, access to beautiful paintings is nearly everywhere. To help you get started, below is a list of 7 beautiful paintings that will take your breath away.
---
1

Stump in Red Hills (1940)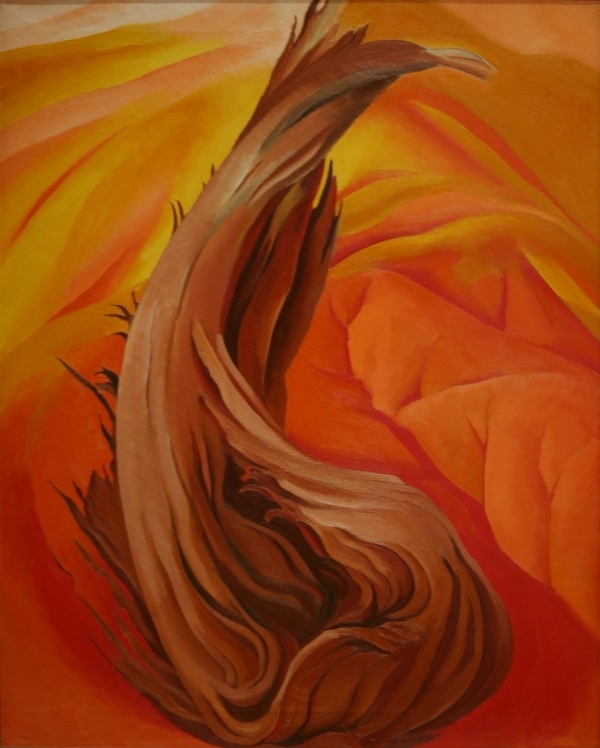 I've always wanted to visit the Georgia O'Keefe museum. Her paintings are wonderfully colorful and abstract but totally accurate. "Stump In Red Hills" is a captivating example of this. While the subject is different than the flowers for which O'Keefe is most widely known, this piece is mesmerizing. "Stump in Red Hills" looks like fire and feels like summer to me; in my opinion it's one of the most beautiful paintings ever produced.
---
2

Guernica (1937)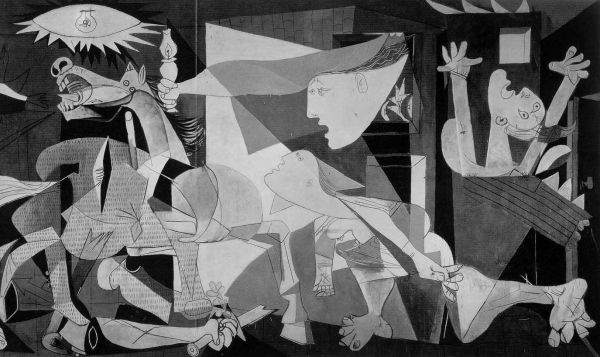 Pablo Picasso, artistic rock star known simply as Picasso, was a master artist. His work was groundbreaking and captivating. I think the best example of this work is Guernica – a busy, thought provoking, yet simply executed wonder! I could stare at it all day and still not completely satisfy my desire to understand its meaning and complexity. It's an amazing piece that will take your breath away and hold your attention at length.
---
3

Eclipse of the Navajo Sun (1992)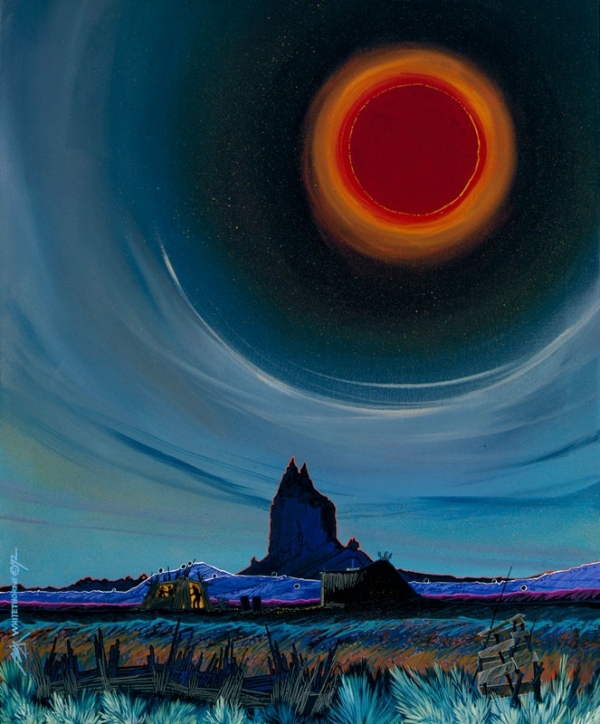 Ok, Eclipse of the Navajo Sun is a collection of paintings centered on a theme: the eclipse. A particular to this group of paintings captures an eclipse over Shiprock, New Mexico. The colors are brilliant and the starry sky beautiful. Bahe Whitethorne Sr. is a phenomenal painter. Many, if not all, of his paintings center on the traditional life of the Navajo people.
---
4

The Gleaners (1857)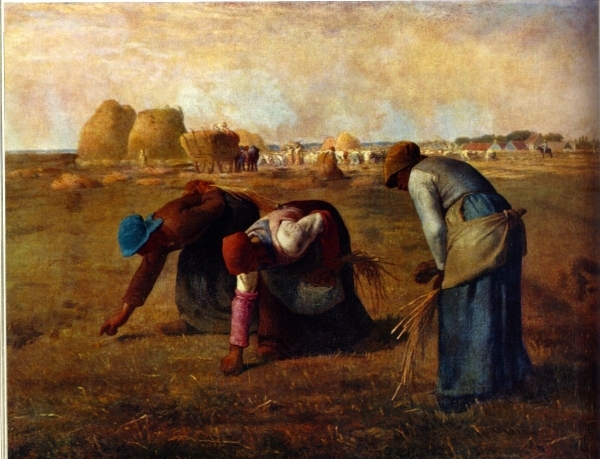 When I first saw this painting by Jean Francois Millet I was struck by the three women and the neutral colors. The women could be nearly anyone. Though I know the painting depicts French peasant women of various ages gleaning the wheat from the chaff, I wonder about their identity. I also wonder how long they worked that day. Also, I wonder if they were literate and what they did in their spare time... if they got any.
---
5

Starry Night over the Rhone (1888)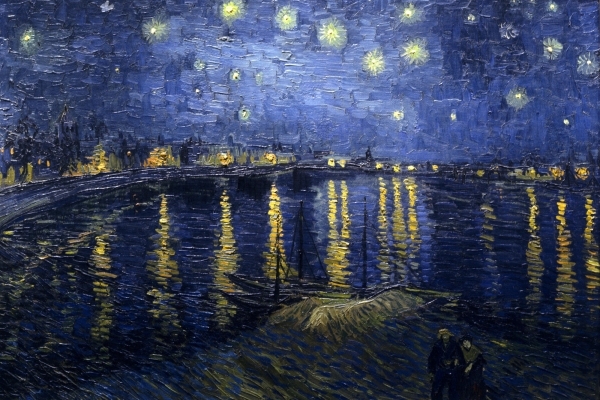 Whenever I think of artists, Vincent Van Gough's name always comes to mind first. There is a reason for this: his work is just damn good! I particularly love "Starry Night Over the Rhone". The colors are intense and the brush strokes alone are like individual pieces of art. This painting is overwhelmingly dark in tone but has many little details that catch my eye, like the candlelight on the shore and the conspicuous couple in the corner. What are they doing?
Tara
is called \"starry night over the rhone\". \"The s...
---
6

The Sugar Shack (Early 1970's)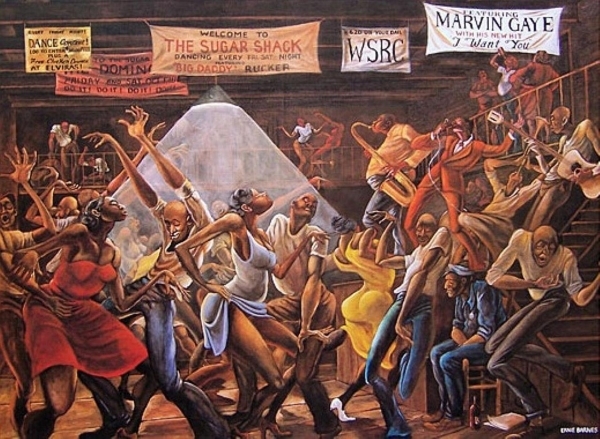 Every time I see this painting by Ernie Barnes I am reminded of the television show "Good Times" which showed up recently on television. The painting is shown as part of the opening title sequence. The subjects in "The Sugar Shack" have a great energy and flow. The colors are fluid, muted and yet bright all at the same time. It's amazing! The painting quite literally shows people having a good time at a place called the Sugar Shack.
---
7

The Thankful Poor (1894)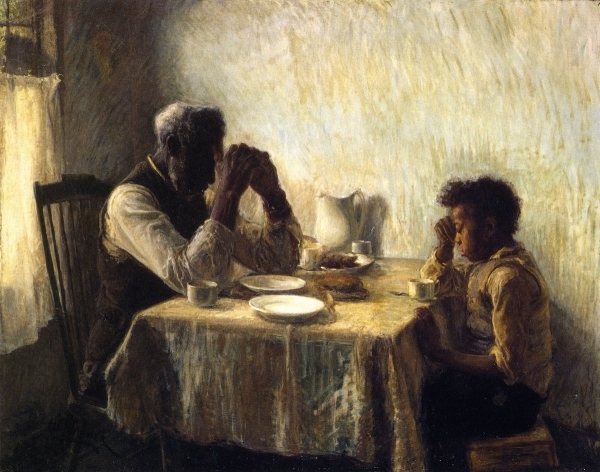 Henry Ossawa Tanner painted "The Thankful Poor" in 1894, not long after emancipation. The painting is painted in soothing neutral tones. "The Thankful Poor" shows a simple father and son moment at a table with heads bowed, as if in prayer. The focus seems to be on the connection in thanks. This simply beautiful painting captures my attention yet fires off many questions for me like: Is the little boy drinking coffee? What are they eating? What was their day like?
One of my favorite quotes encourages me to engage life, every day: hear a little song, read one good poem, see one exquisite picture, and if possible, speak a few sensible words. I hope my list of seven beautiful paintings will inspire you to explore and engage art. Do you have a list of beautiful paintings that you just love? Please, share!
More
---
Comments
Popular
Recent