Okay, ladies, I must confess: I'm bursting with home decor ideas. I'm pretty much in the process of constructing my dream home, so I can't wait to put my home decor ideas into action! You really need to see these awesomely trendy decor ideas, ladies! You'll be in awe, I promise. Let me know which home decor ideas you like (if not all!).
---
1

Hidden Room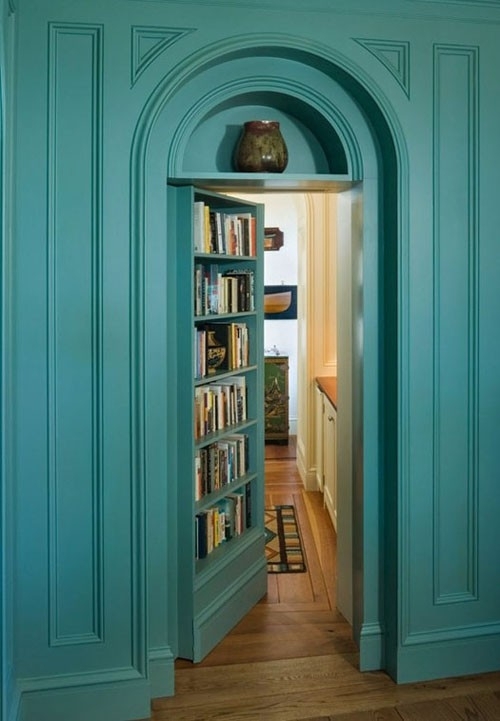 I don't know what it is, but I've always had a fascination with hidden rooms, especially behind bookshelves. It might be my imagination taking flight, but wouldn't it be cool to have a hidden room you can sneak off to whenever you want? Come on, ladies, wouldn't this top your list of trendy home decor ideas too?
2

Antique Door Knob Curtain Tie-Back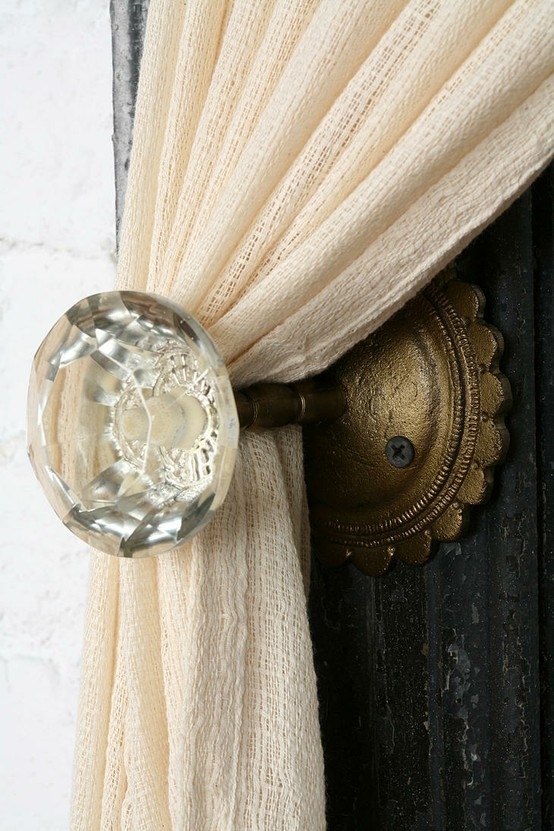 I'll admit it; I'm a vintage style junkie! But aren't these so darn cool? So elegant and chic, how could you go wrong? They're perfect for adding a little subtle feminine flair!
---
3

French Door Shower Enclosure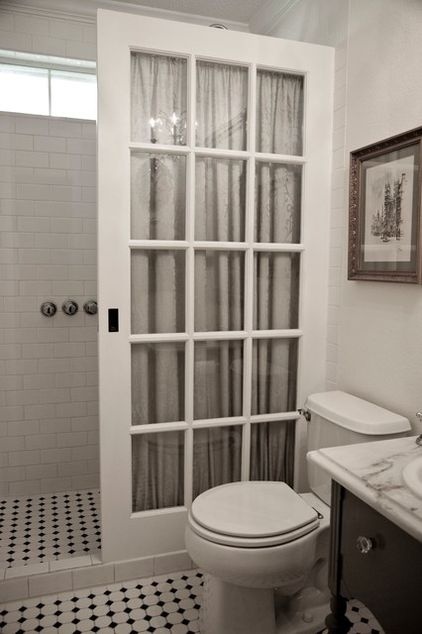 This pocket door is absolutely adorable! Similar to the antique door knob curtain tie-back, this home decor idea also boasts a nice feminine and rustic flair! Simply beautiful!
---
4

Pop of Color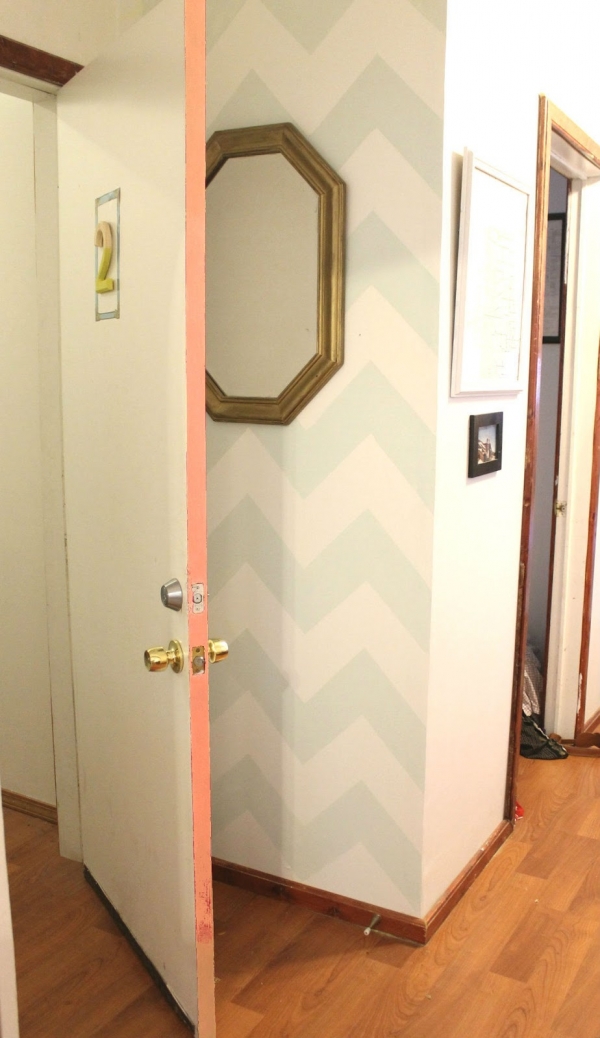 It's a bit unusual to paint the inside rim of a door a different color but hey, it adds a bit of spunk to an otherwise boring room, right? Pick a contrasting and bold color and paint away!
---
5

Window Seat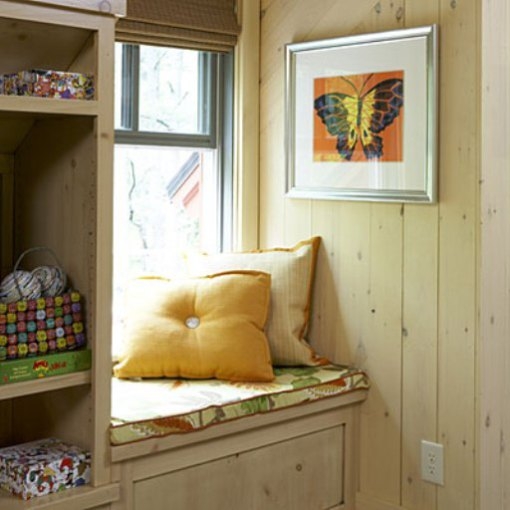 I'm a sucker for window seats and for reading nooks, so this idea is perfect because it combines both! It's intimate enough to be a snug reading nook, but cozy enough for a window seat. Perfect!
---
6

Night Bright!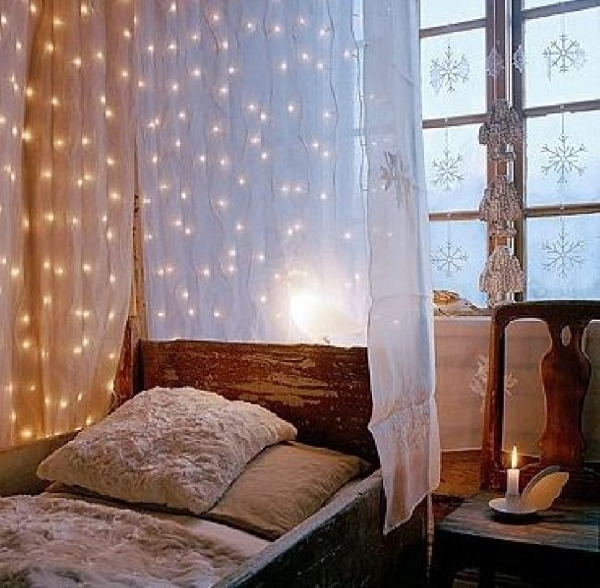 This idea is so simple but oh, so chic! The lighting creates a nice ambiance to the room and sets the mood for relaxation. All you have to do is hang a curtain and hang string lights behind it. Ta-da!
---
7

Writing on the Walls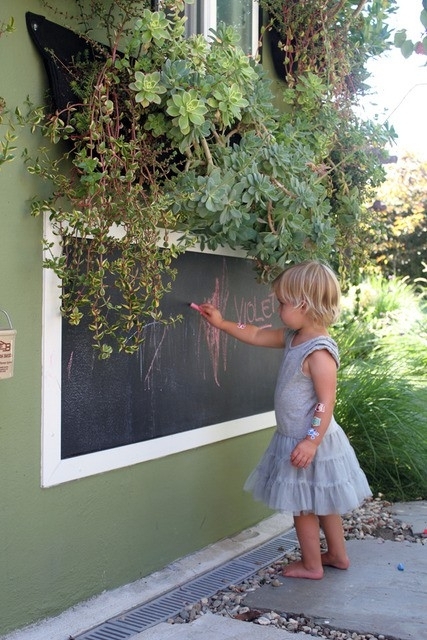 This one is for the kids! I know, I know...I was always told not to write on the walls when I was a kid too. But this chalkboard wall is an exception. It's a great way to showcase your child's artwork and it's fun for the kids too! (Not to mention it's easy cleanup too!)
---
8

Bold Bathroom Pattern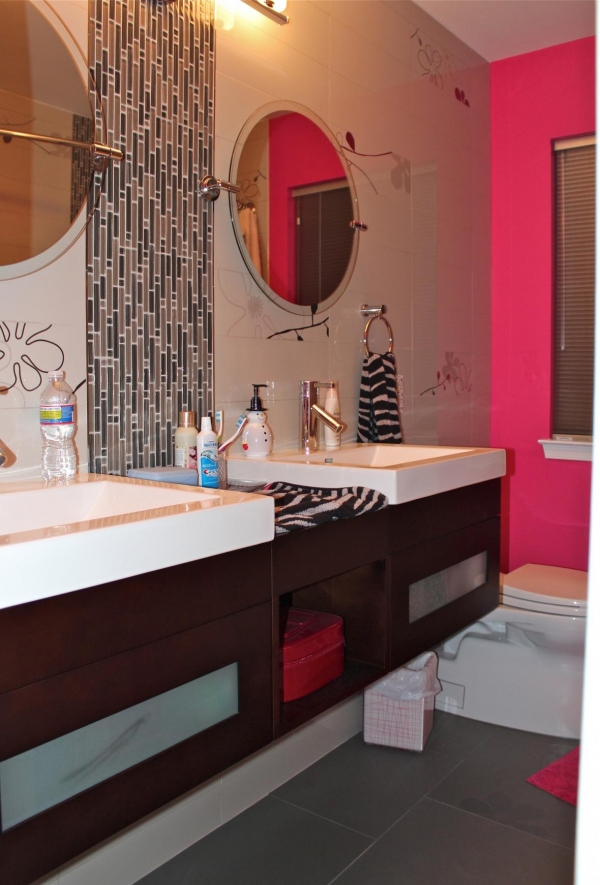 Spice up your 1/2 bath by wallpapering just one wall (preferably the one behind the mirror or the toilet!). This will create a nice focal point for the small space. Any pattern will do (as long as it matches the corresponding paint!). Pretty neat, huh?
---
9

Dainty Closet Doors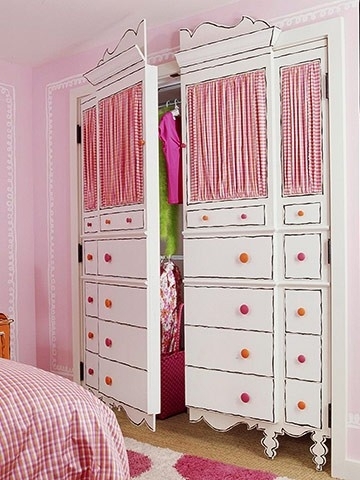 These dainty closet doors would be perfect for a little girl's bedroom! Talk about cuteness overload, right? This is a great way to dress up those dull closet doors!
---
10

Lace Detailed Dresser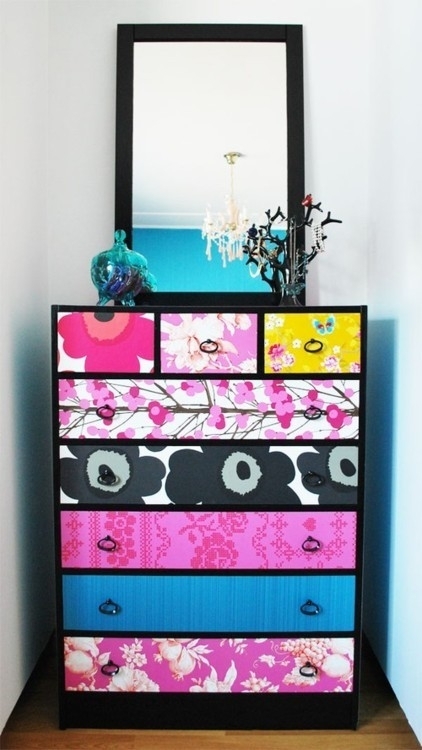 Spruce up an old dresser by applying some Mod Podge and lace. Then, paint over the lace. Elegant, beautiful and oh so easy! (Not to mention fairly inexpensive too!)
I must admit that I just have to incorporate all of these ideas into my dream home! In my opinion, home decor shows your personality. Plus, your home is your space and you should decorate the way you want! It should suit you and your style! So, ladies, will you be using any of these home decor ideas? If so, which ones?
---
Comments
Popular
Related
Recent