8 Water Sports You Should Try ...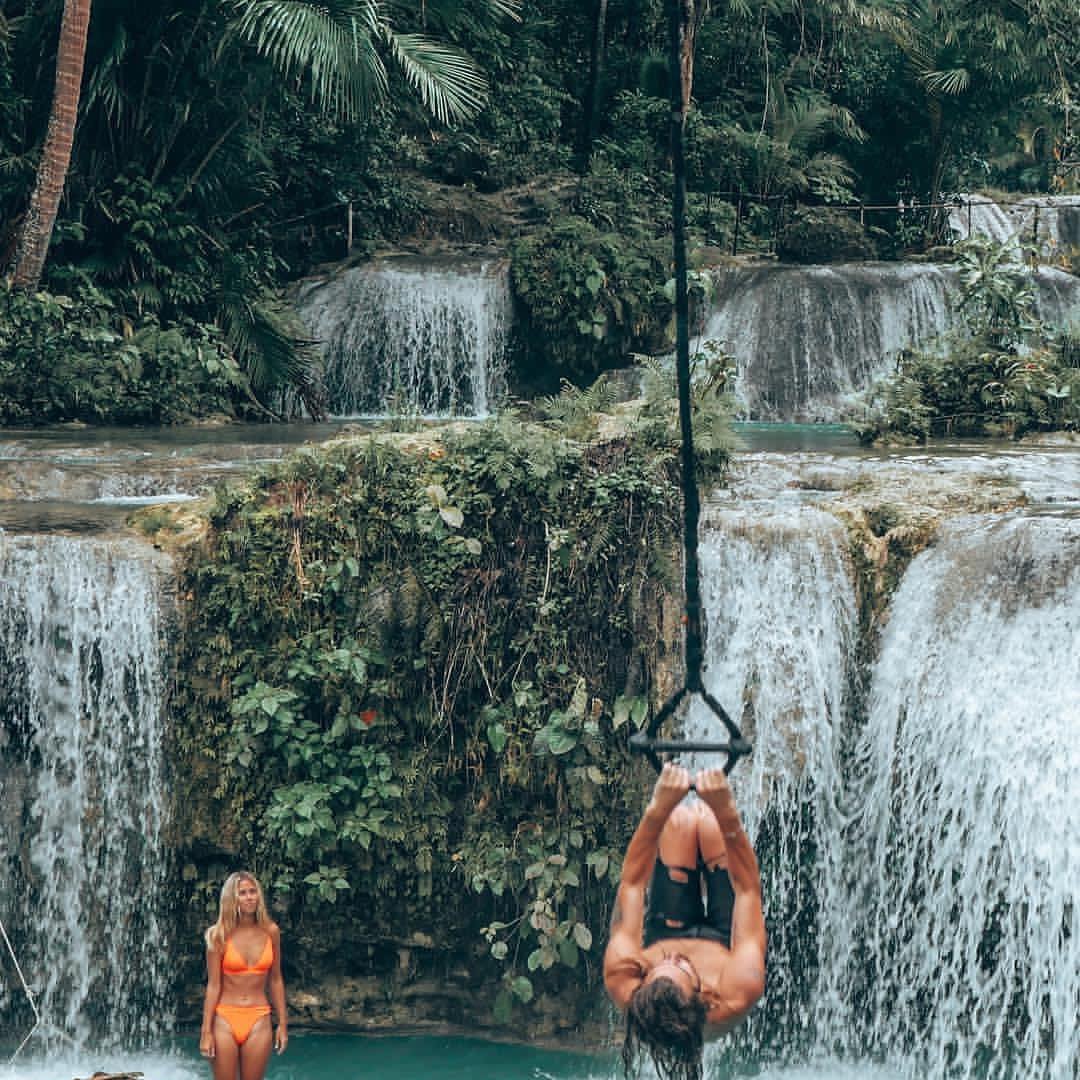 Summer is one of my favorite times of the year because, hot as it is, I love being in the water. I've been a little tadpole ever since I was practically a baby. Family legend has it that I could swim before I could walk! So needless to say, I'm very excited about the fact that it will soon be warm enough to engage in all kinds of water-based fun. Just to start out with, here are some great water sports you should try this summer!
Sailing is one water sport you should try, it part because it almost feels like flying. I love being on the ocean in a boat; it's one of the things I love best about living in New England. Being on a sailboat is a feeling like no other in the world. I don't yet know how to sail – so far I've just been a passenger – but I'd really love to learn.
Swimming is my favorite sport ever, period. If we'd had swimming in gym class when I was in high school, I wouldn't have pretended to have cramps all the time. When you swim, you have this freedom of movement; being underwater is like being in your very own world. Whether it's in a pool, the ocean, a lake, a river, or a pond, you can swim away the entire summer.
Not only is windsurfing a water sport you should try, it's one I should try as well! I've always wanted to, but I can't seem to get up the nerve. Still, if sailing is like flying, I can only imagine that windsurfing is as well – even more so, even. I'd love to slice through the water like that!
Water polo is tons of fun, even if you don't like polo on land. It's the greatest mix of sport and fun, and it's surprisingly easy to play once you get the hang of it. I never worried about playing on a proper team, we just got a bunch of kids together and tried to fill all the positions ourselves. Also, dunking members of the opposing team was totally allowed.
I love this game. If you've ever seen Meet the Parents, however, you know how competitive it can get. It's both easy and incredibly difficult to play volleyball in the water. You have buoyancy, which is great, but sometimes the water fights against you. Whenever I played, again, dunking members of the opposite team was totally allowed – as long as you could swim underwater to the opposite side without getting caught!
Surfing is another water sport you should try – and that I should try too! Again, I've always wanted to, but my center of balance is way off. I mean, I'm lucky I don't fall every time I go down a set of stairs. Still, in this case, falling is half the fun. The closest I've gotten to surfing is using a boogie board, but I think this might be the summer I move onto bigger things.
Water skiing is crazy fun – as is tubing. Really, any time you can tie yourself to a boat while you try to balance on something, you're in for a lot of fun. You have to have good control over your body, however, and wrist strength is incredibly important, otherwise you could wipe out – which is fun only when the boat isn't going very fast!
This isn't exactly a sporty sport, since you aren't competing with anyone else, but it's still tons of fun. You get to explore so much, and you can come across so many exquisite discoveries. I love underwater life so much that scuba diving is definitely one of my favorite water sports.
I'm sure there are many, many more water sports you should try. These are just the ones that first popped into my head – the ones I enjoy the most, and the ones I want to do myself. What kinds of sports are you excited about this summer?
Top Photo Credit: P-H-Photo
{{#comments_count}} Show Commnents ({{comments_count}}) {{/comments_count}}