10 Summer Activities to Keep Cool ...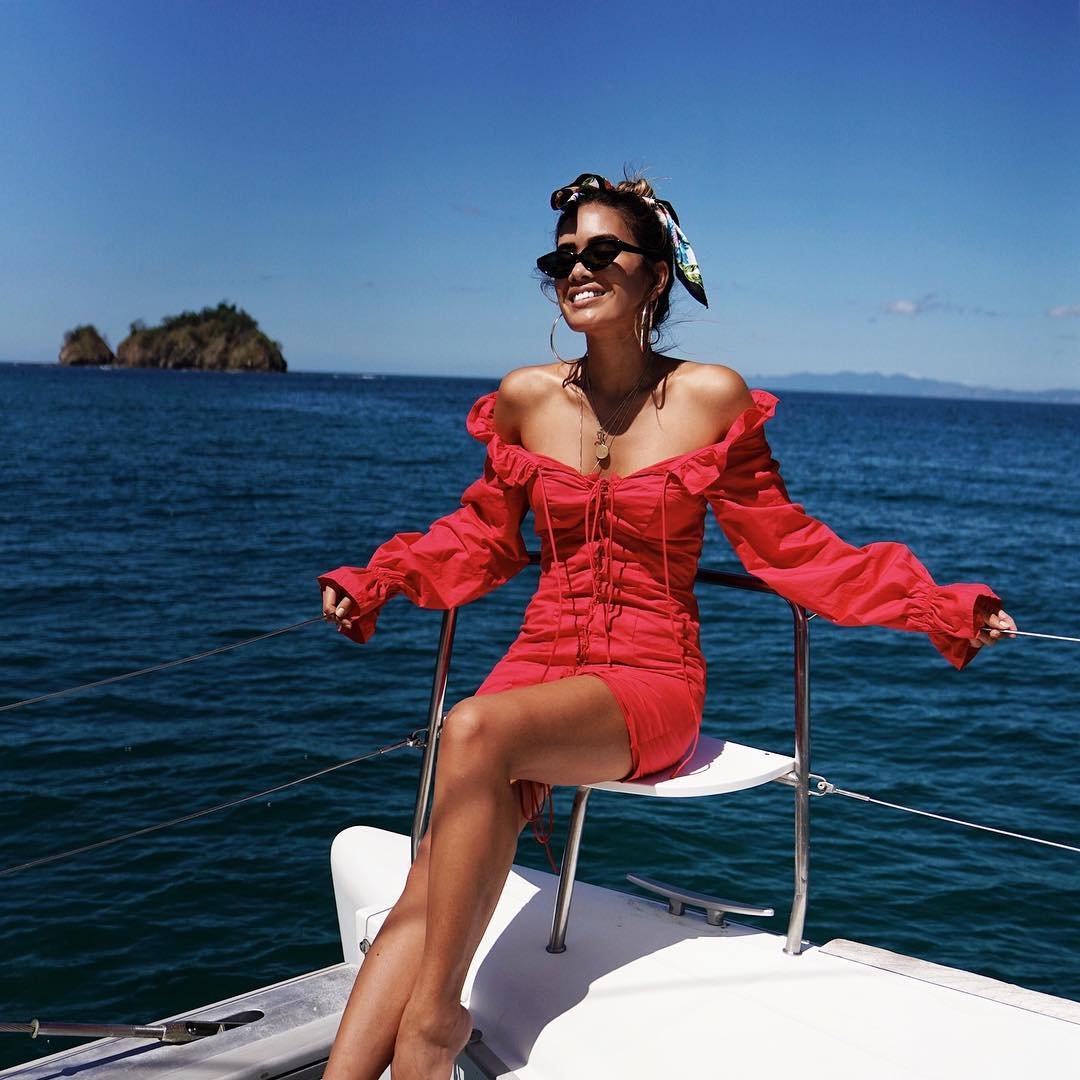 If sweating on plus 40 sounds like something you'd rather avoid and you're looking for some fun summer activities to keep cool that don't involve staying at home, watching TV- you've come to the right place. I love summer and I don't mind the heat although I can't say I'm a fan either. Yes, I'm doing my best to avoid it as much as I can and, quite honestly, you wouldn't believe how many interesting stuff there is to do. Don't think so? Well, these 10 Summer Activities to Keep Cool could sure change your mind:
I got two words for you – The Mall! Better yet, make it a big mall! You know, that air-conditioned building that has pretty much everything you could ever ask for – shops, coffee shops, cinemas, restaurants and a whole bunch of things you can enjoy without having to spend a dime like food and drink degustation, popular music and a bunch of people. The keyword here is "air-conditioned" ladies and gents and since simple window shopping in an average-sized mall requires at least 2 hours, imagine how much time you could really spend in this pleasantly chilled space!
Now, if this made you think about DVDs, air-conditioner and a bucket of popcorns, I must tell you that's not what I had in mind at all. I'm talking about drive-ins or other types of cinemas that work in summer only. My fiancé and I often go to one of such cinemas during summer and since the whole "construction" consists of a movie screen, seats and tables only, a pleasant, relaxing breeze is something we always enjoy and look forward to.
Swimming pool, sea, river or lake – there must be water you can use to practice these two summer activities to keep cool! You can call all your friends to join you, have a blast, get a nice sun tan and you don't really have to spend one moment sweating! Swimming does wonders for your body, too, so say good bye to those extra pounds and floppy muscles and take out your hot shorts!
Yes, I'm being serious and if you ask around I'm sure you'll find an indoor skating ring that's open all year round. I'm a beach person, myself, and ice-skating is something I'd normally do in winter although I've learned that a lot of people practice this fun activity in summer as well. Now, that sure is one radical way to keep cool!
Yum, yum! Could you think of a better thing to do in summer? I love visiting ice cream shops and discovering new flavors and toppings so, if you're a sugar junkie, too, definitely add this to your list of things to do this summer. At least 90% of the world's population loves ice creams so I bet finding somebody to join you would be a piece of cake.
Spending a whole day inside in an air-conditioned room feels nice but it isn't really the healthiest thing in the world. Now, if you're a working girl or boy you might not have a choice so use your free time to relax, have fun and breathe fresh air all in the same time. How? Take a walk. It can be a walk in the park, a walk through your neighborhood or a fun evening downtown and it sure is one of those summer activities to keep cool, socialize and stretch your legs after a whole day of "indoor isolation".
7.

Go on a Short (or Long) Cruise
It doesn't have to be an expensive, all inclusive trip but, if money is no issue, I see no reason why you couldn't go on a luxurious weekend cruise! I'd settle for any type of motor boat, ferry… pretty much anything capable of developing the speed that could create wind strong enough to mess up my hair but, if that's not cool enough for you, don't forget to bring a bathing suit because the good old fashioned "cannon ball" feels even better if you're jumping from a boat!
8.

Visit Other Air-conditioned Places
Summer can be a great time to catch up on some reading or visit all those museums and interesting places you haven't really been to more than once. Why now and why summer? Well, museums and libraries always have an air conditioner which makes them ideal places to spend a lazy noon or afternoon.
9.

Organize a Party in the Backyard
Get a bunch of inflatable beach balls, fill up the pool (it can be your little nephew's kiddy pool- the size doesn't matter), get the water-balloon and cocktails ready and call your neighbors and friends to join you! Now, isn't this one of the most interesting summer activities to keep cool? Sure is! And don't forget to turn on the sprinklers!
How about some well known water sports? Water skiing, for example? You can do this at the sea or to have fun on the lake and, in case you are too scared to use the skis yourself, you can always count on some money hungry boat owners to attach a giant inflatable banana you can comfortably have a ride on.
What do you think about this list of Summer Activities to Keep Cool? These fun things to do and interesting places to visit could sure keep you busy and comfortably cool this summer! But wait, maybe you have a few better ideas on summer activities to keep cool so if that's the case, be a good sport a share them, as I'm having a hot summer as well!
Top Photo Credit: data.whicdn.com
{{#comments_count}} Show Commnents ({{comments_count}}) {{/comments_count}}