DIY 4th of July Crafts are just the projects you need for that little gathering you're planning for next week. The DIY 4th of July craft projects we have here are very easy to do, I promise. They are sure to add a hit of handmade loveliness to your party. Hope you like these DIY 4th of July crafts!
Table of contents:
1

Porch Fireworks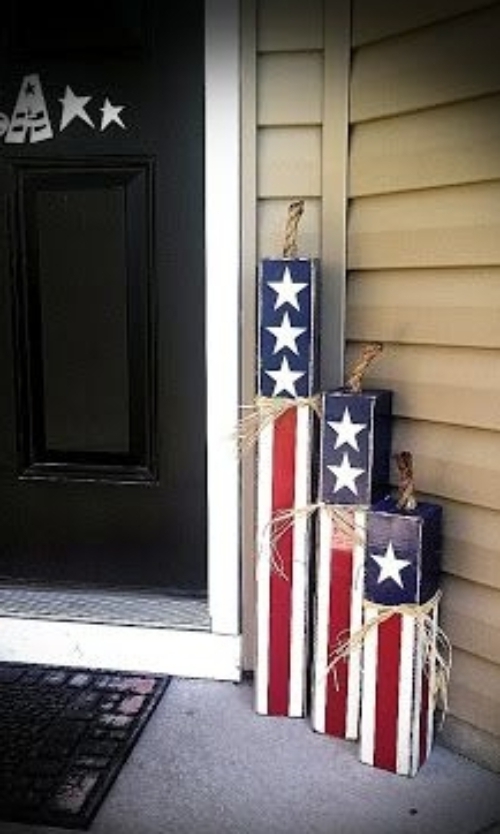 These are a really cool way to give your porch a patriotic makeover for the 4th of July. They're pretty easy to make and look great on your front steps.
Tutorial
2

Red, White and Blue Bandanna Tablecloth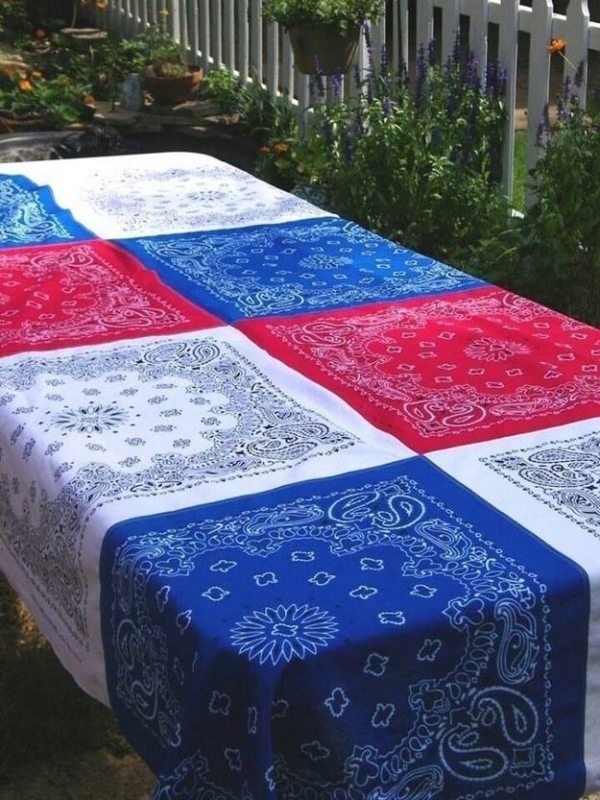 This is a great way to decorate your yard for a patriotic party. Simply sew the bandannas together and lay them over your tables. It's as easy as that!
Tutorial
3

Rock Painting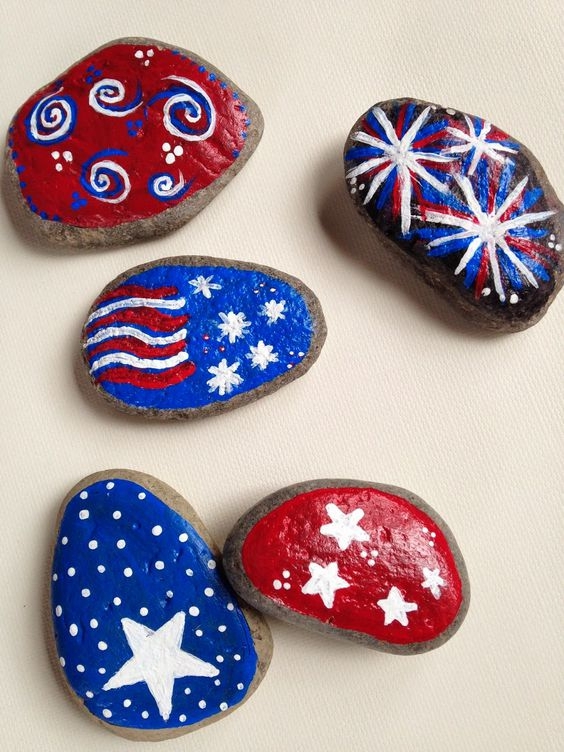 Here's a great craft for kids and adults alike. Once the paint dries, you can use these as table scatter or to liven up the buffet table.
Tutorial
4

Paper Stars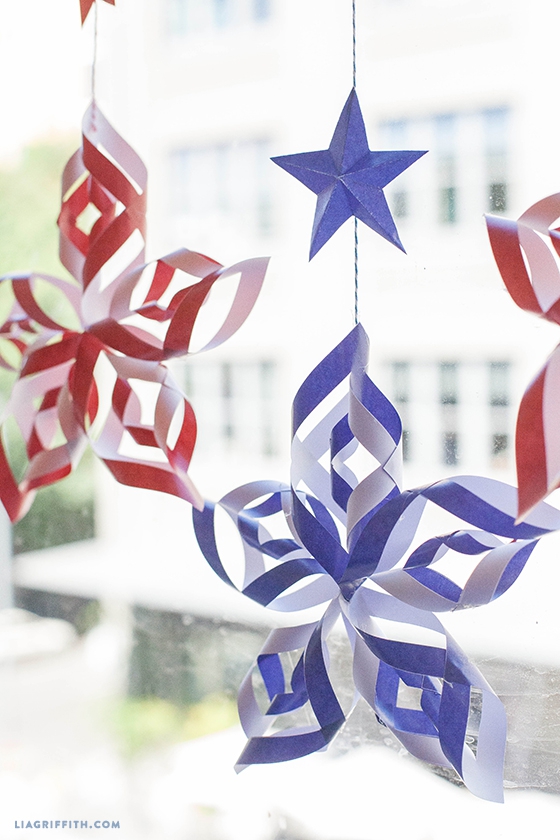 Hang these all over the place to create a 4th of July home that everyone will be envious of. They work indoors and out and look great as you celebrate the holiday.
Tutorial
5

Ribbon American Flag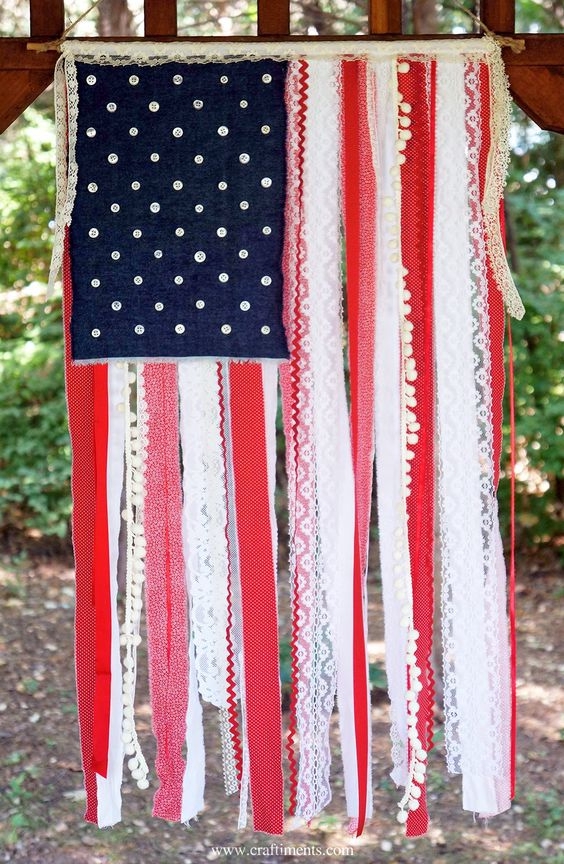 This looks great inside or out and is a fun way to use up some scraps of ribbon, ebellishments or fabric. It's as easy as tying the bits to a stick or dowel and hanging it up.
Tutorial
6

Ball Jar Vases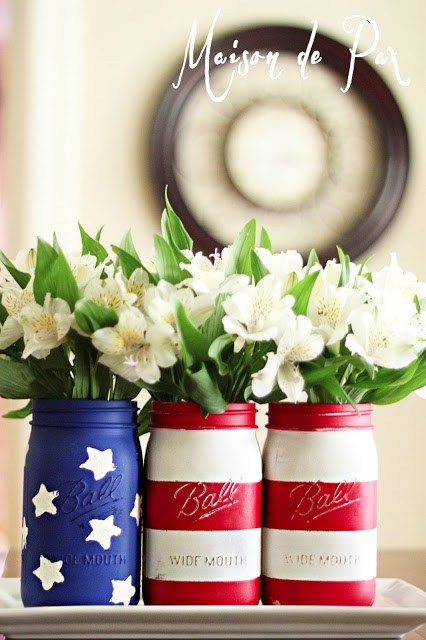 These adorable little vases are great for filling with flowers for your 4th of July party. They're fun to make and will always be your go to for patriotic decor.
Tutorial
7

Tin Can Lanterns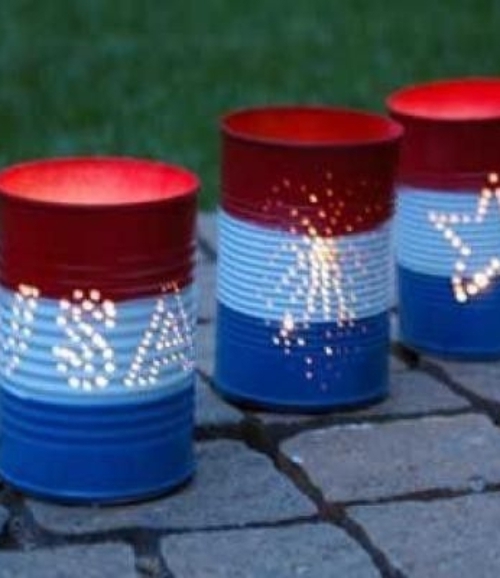 Scatter these around your yard for the 4th of July party and you'll have all kinds of ambiance when the sun goes down. They won't interfere with the fireworks if you plan to catch them from home.
Tutorial
8

Paper Fans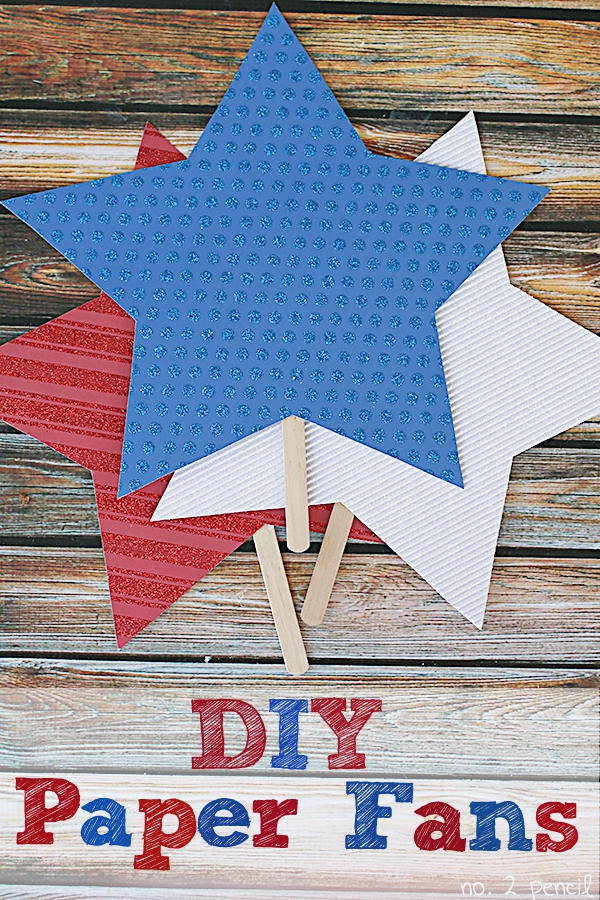 Use these to cool off during the heat of your 4th of July party. They're so easy kids can make them and you can even hand them out to your guests if you have enough.
Tutorial
9

Bottle Cap Wreath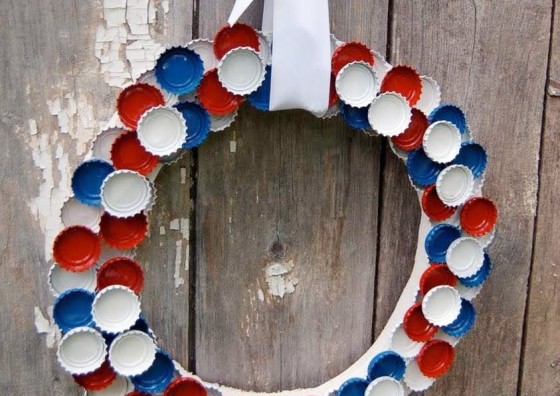 A wreath in red, blue, and white and made of bottle caps? Yes and YES. If you want your DIY 4th of July decor to be a beautiful exercise on recycling, this wreath tutorial will make you happy.
10

Historical Pillows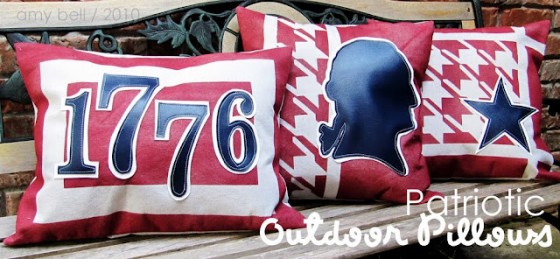 How awesome are these? When you check out the link below, you will be even more impressed with the whole DIY 4th of July project. Why? Because Amy printed the houndstooth print on the pillow herself! I love her tutorial because you get to learn many craft techniques from it.
11

Mason Jar Sippy Cups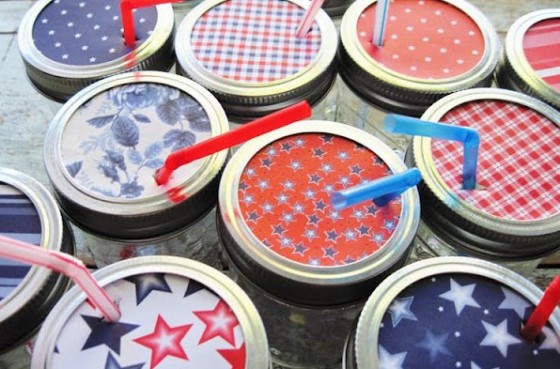 Serving refreshments in mason jars? Give them a touch of 4th of July fun by replacing the lids with colorful paper! Go for paper with stars, stripes, and any pattern in red, white, and blue. Use straws in the same colors.
12

Rocket Wreath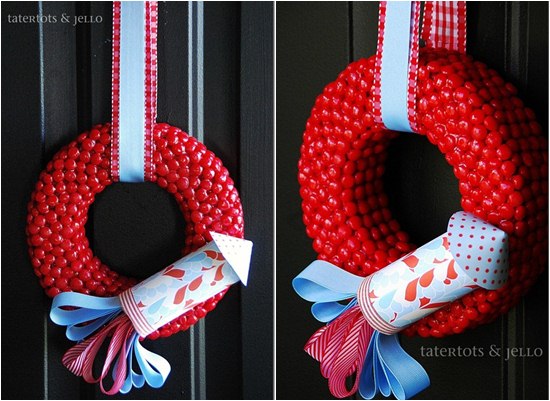 Looks sorta delicious, doesn't it? This is because this wreath of is made of Red Hot candy! But that's not the only nifty thing about this craft project; the rocket is also made of toilet paper roll. Awesome.
13

Printables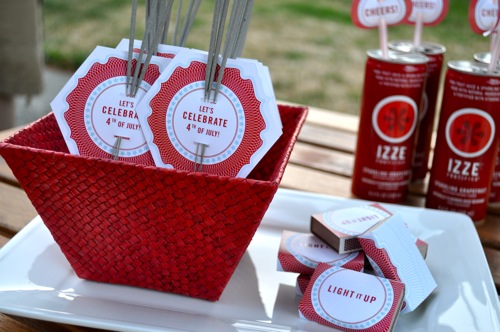 The link below will lead you to a fun download. They are for giving matchboxes, sparklers, and straws that added 4th of July goodness.
14

"Firecrackers"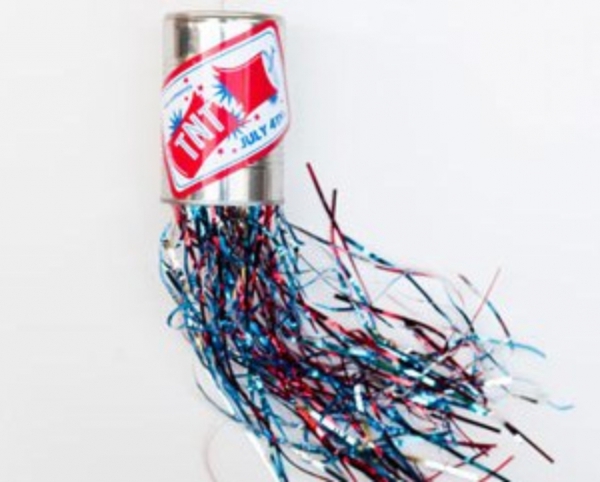 You will not make genuine firecrackers but party decorations that are exploding with fun. I love this because you get to recycle materials, too.
15

Star Topiary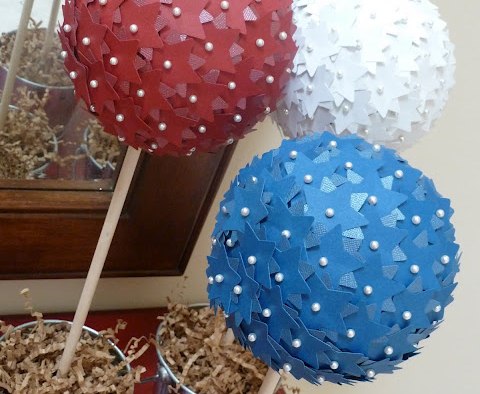 Aren't these pretty? I bet you can leave these in your home all year and no one will think that you're being lazy about putting down deorations.
So there you have fun and easy DIY 4th of July craft projects. They were brought to us by a bunch of creative people. Hope these 4th of July DIY ideas help you out!
Please rate this article