I'm a crafter, so I love easy craft projects that can be completed any time I have an extra hour or two on my hands. Crafting doesn't always have to be in depth or require lots of hard work and time. There are lots of easy craft projects you can make for fun, and then give them as gifts or sell them to people who admire your work. Here are 7 easy craft projects to get you started!
Table of contents:
1

Yarn Wrapped Vase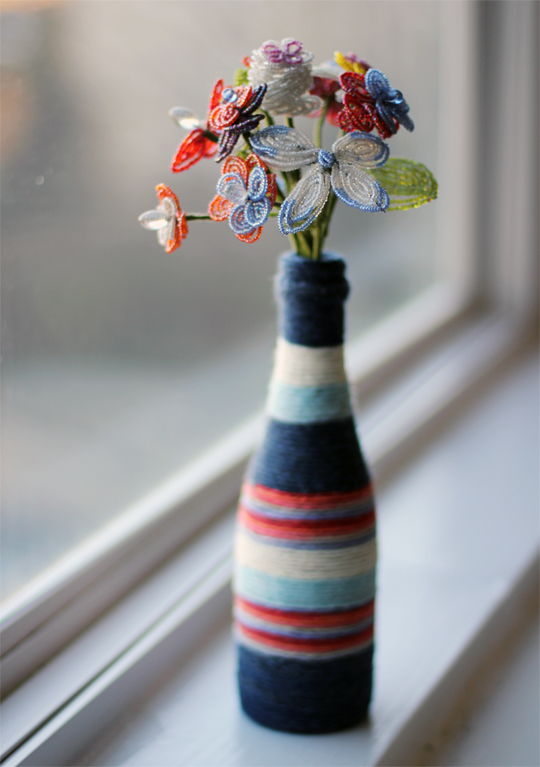 Here is one of my favorite easy craft projects! All you need is a little hot glue, an empty glass bottle, and some yarn. Starting at the bottom, wrap the yarn around the bottle, securing every few inches or so with a dab of glue. Once you have reached the top, you're done! You can use buttons, jewels, or felt flowers to embellish your vase if you like.
2

Cut-off High Waisted Shorts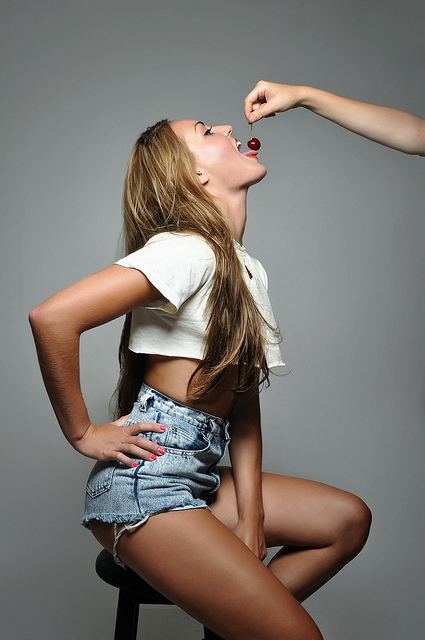 Here's an easy way to re-vamp an old pair of jeans! Grab some high-waisted jeans, and choose how short to cut them off. You can either do a straight edge, or a scalloped edge for a fun and cool effect! It would also be cute to decorate the pockets with a few rhinestones, using hot glue to secure them.
3

Photo Canvas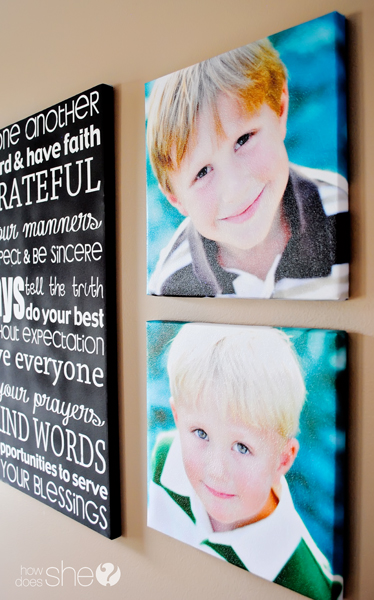 I love displaying family photos on canvas, but they run so expensive! So I made my own. Here's how: I used an 8x10 canvas (any size will do), and used photo safe glue to adhere my picture to the top. After it dried, I took matte mod podge, and spread it over the entire photo. Once that was dry, I used acrylic paint to smudge around the edges and make it look a little rustic!
4

Spray Painted Pillow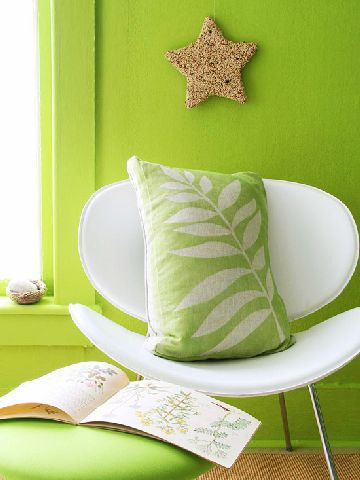 I love this project for a teen's room. All you need is a basic throw pillow with no designs on the fabric. You will also need stencils of your choice, and fabric spray paint. I chose a large butterfly stencil for my pillow! Hold the stencil against the pillow and spray your paint until you are satisfied with how dark the color is. Remove the stencil and let dry. You can further embellish if you would like!
5

Fall Wreath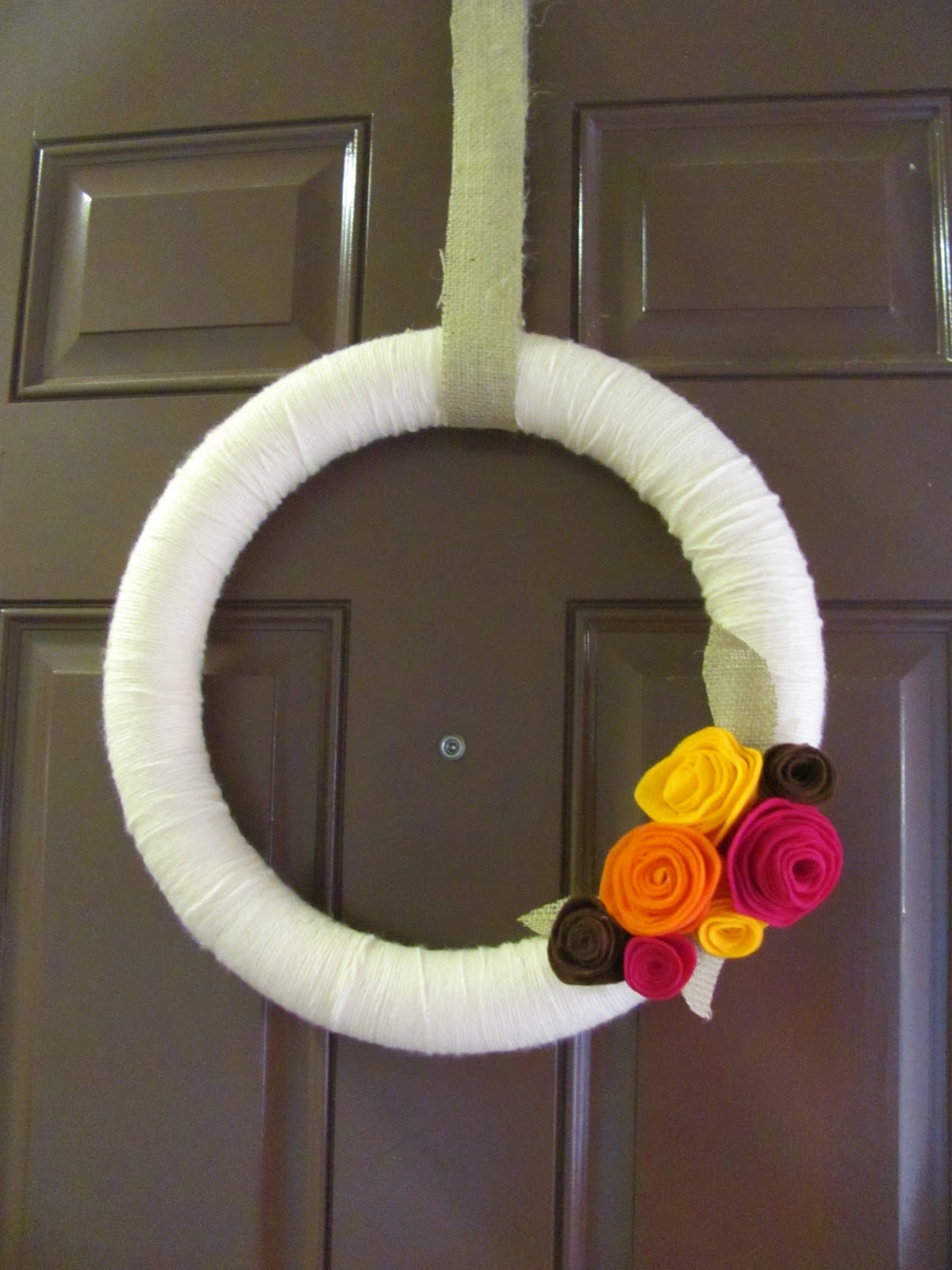 It's super easy to make a fall wreath that will have your neighbors staring all day! Just get a basic wreath form, preferably a twine one to add to the outdoorsy feel that fall brings. You can then wrap as much leaf garland around the wreath as you would like, and secure it with a bit of yarn or glue. I added a little stuffed scarecrow in the center of mine, but you could leave yours alone if you love the finished product!
6

Christmas Ornaments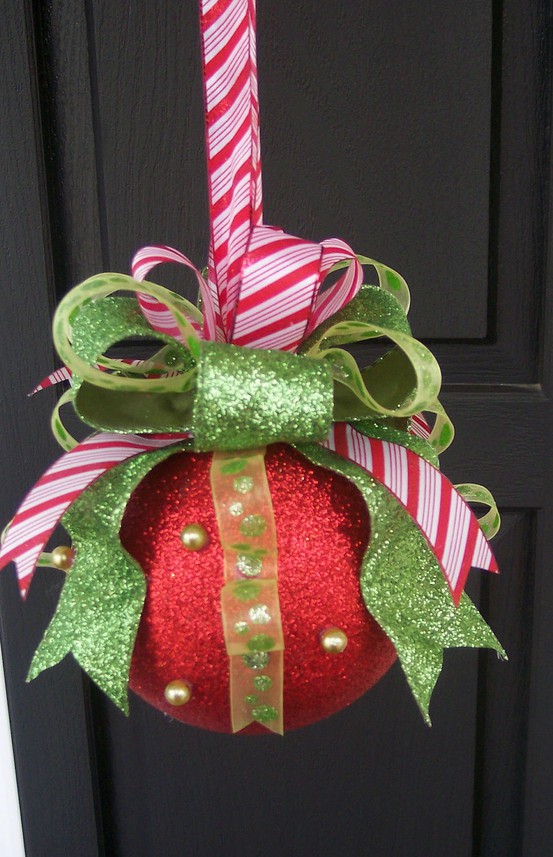 Around Christmas time, what better gift to give than a handmade Christmas ornament? There are many different types of ornaments you can hand make, but one of my personal favorites uses Styrofoam balls. Paint the balls in the color of your choice, and then roll them in glitter while they are still wet. You can use a little pushpin to attach ribbon at the top after they are dry. You could also add little felt embellishments if you wanted some more bling!
7

Homemade Note Cards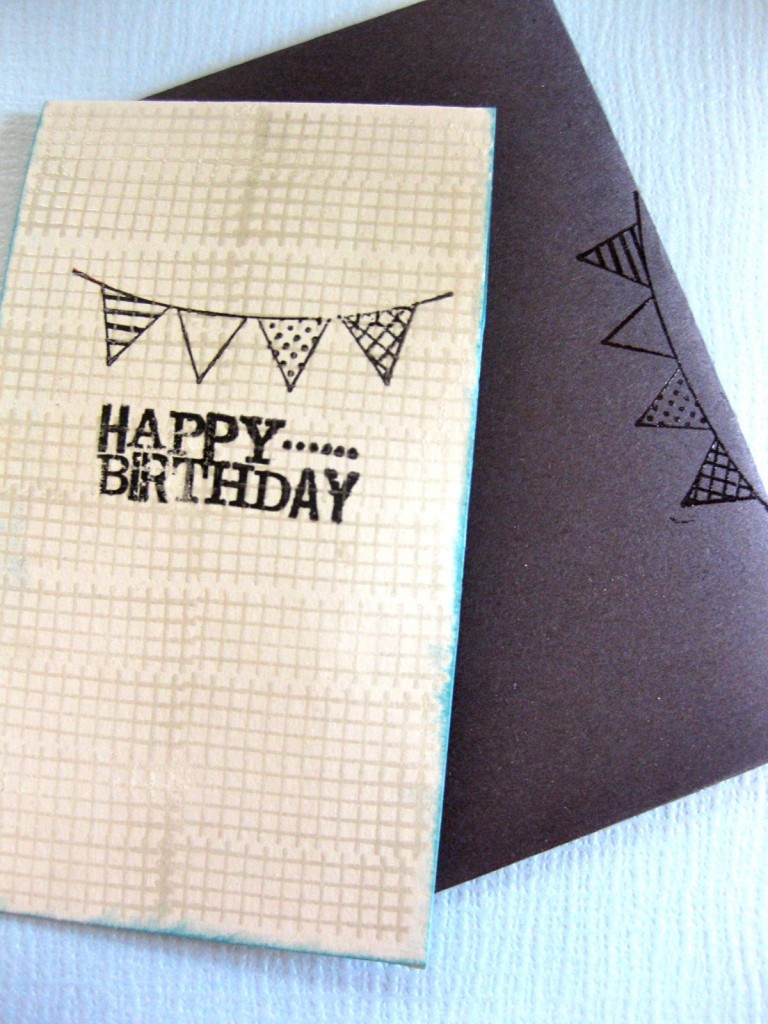 Who doesn't love to receive a handwritten note every now and then? You may not be an expert card maker, but this craft project is super simple. Choose any cardstock you like, and use a regular notecard as a template to cut out and fold a card-shaped piece of paper. You can cut out and glue a blank piece of paper inside to write your message on, and then use stickers or embellishments of your choice to decorate the front!
If crafting is your hobby, please comment below and share your own easy craft projects! For those of you out there who are just entering the world of crafting, these projects are simple and easy and will be perfect to get you started! Thanks for reading!
Please rate this article