Finding practical decorations for your first apartment can be quite a challenge. You not only need to consider saving money, but also space in your new home. If you've just branched out on your own for the first time, you should add some affordable, adorable decorations for your first apartment!
Table of contents:
1

Basket Storage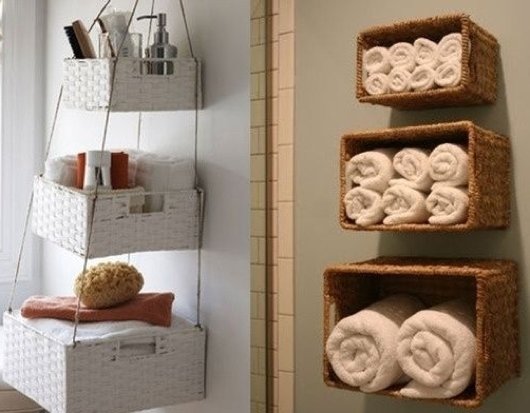 Via Tips: 10 maravillosos trucos que ...
The best decorations for your first apartment will conserve space, like these rustic-looking towel containers. Simply buy a few cheap baskets from Target and place your towels in them!
2

Accent Pillows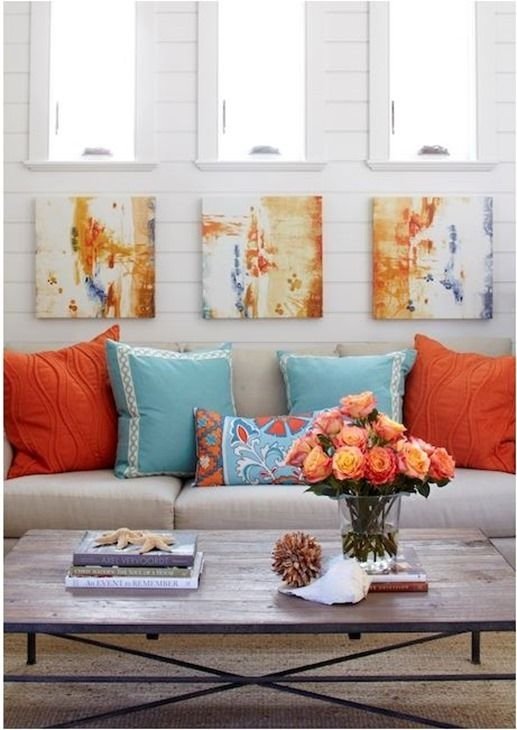 Via Decorating with.. Orange! - Centsational ...
What's an apartment without a few accent pillows? These will give your new space a splash of color and personality.
3

Collage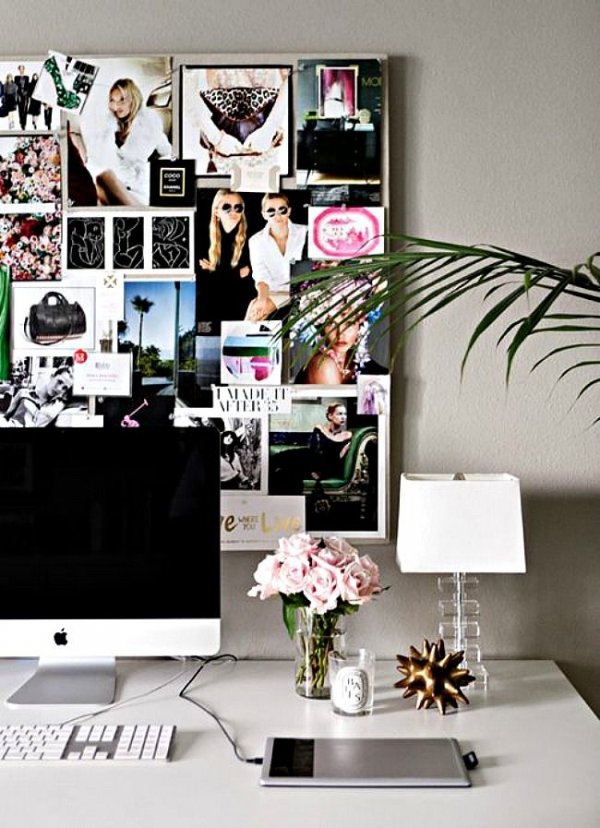 Via Mikaela Rae: 10 Favorite Apartment ...
To make a collage, all you need is a bulletin board, push pins, and some of your favorite photos. Hang it above your workspace to bring a smile to your face while you're doing school assignments or work.
4

Photo Wall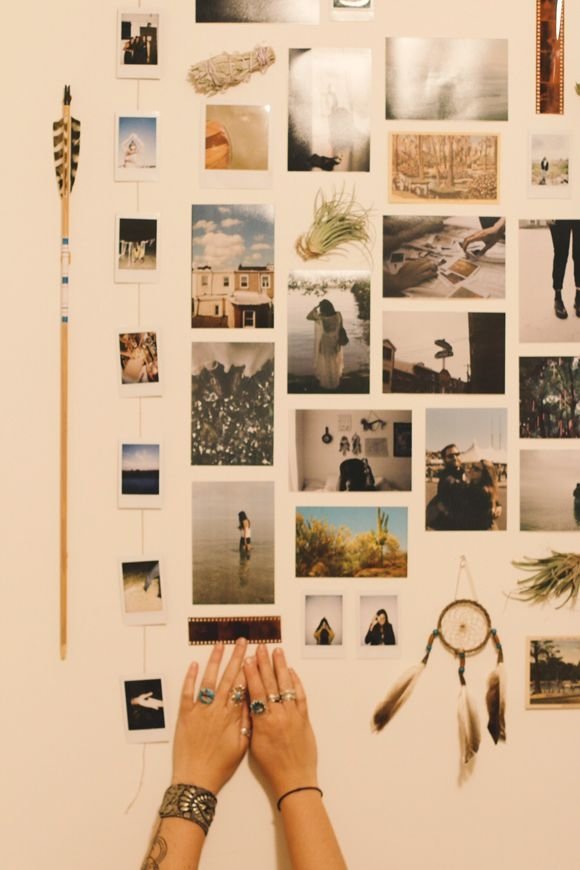 Via Weekend Do: Start A Photo ...
A photo wall gives you even more freedom with your creativity! You can start with covering part of a wall, then let your love of photographs spread across the entire room if you want!
5

Shag Rug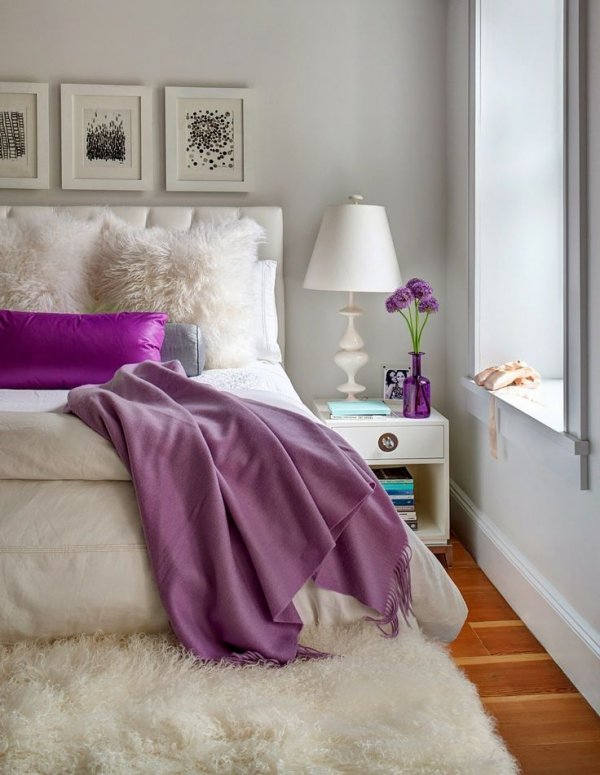 Via Top Ten Decor Inspiration: Apartment ...
You'll probably be tempted to sleep on the floor instead of your bed some nights when you have this cozy shag rug right there!
6

Phases of the Moon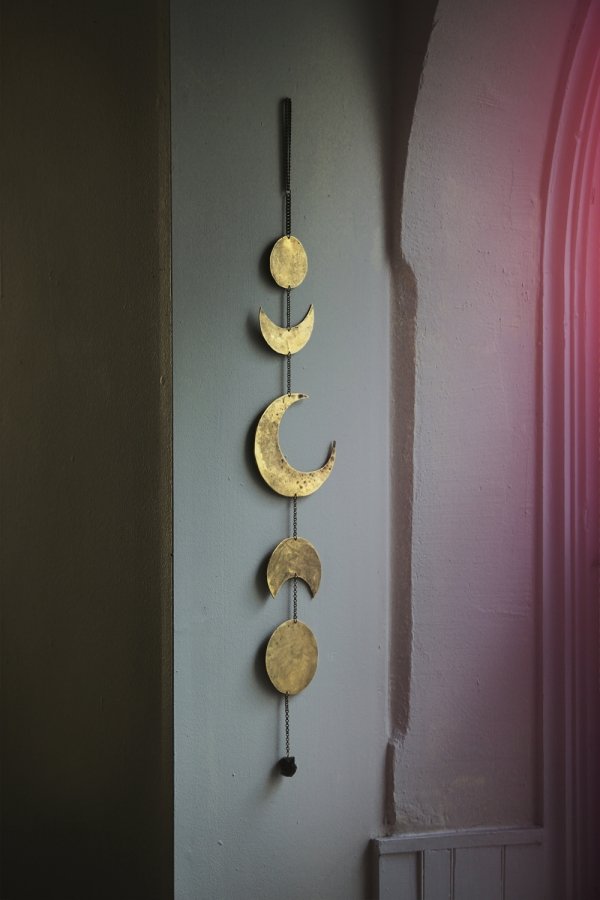 Via The Spirituality Shop at Free ...
This simple decoration is still stunning and adds an element of interest to any apartment.
7

Frame Key Holder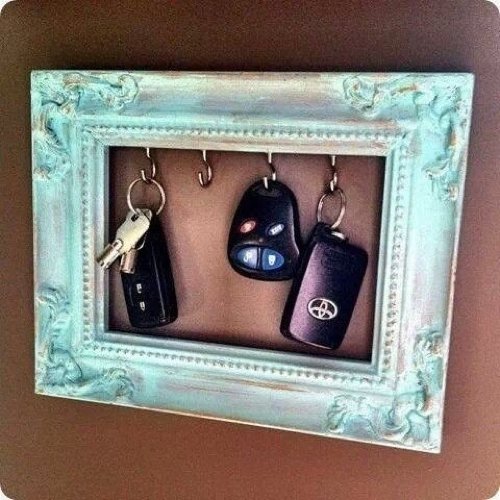 Via 37 Ingenious Ways To Make ...
Fashion and function combine in this space-conserving, adorable key holder.
8

Kitchen Quote Canvases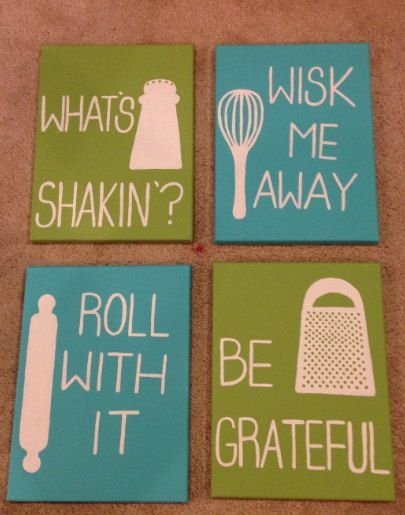 Via Custom Made Quote Canvases.
Decorate your kitchen with these cute and quirky canvases! You can make your own or hunt for ones like these online.
9

Glittery Vases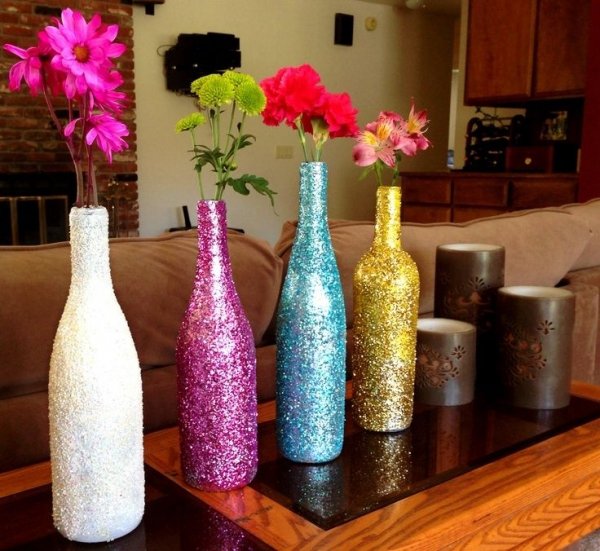 Via Creative DIY Apartment Decorating Ideas
Use your favorite wine bottles to convert into vases! Cover them in glitter to give them a bit of personality, then keep them filled with your favorite fresh flowers.
10

Hanging Plants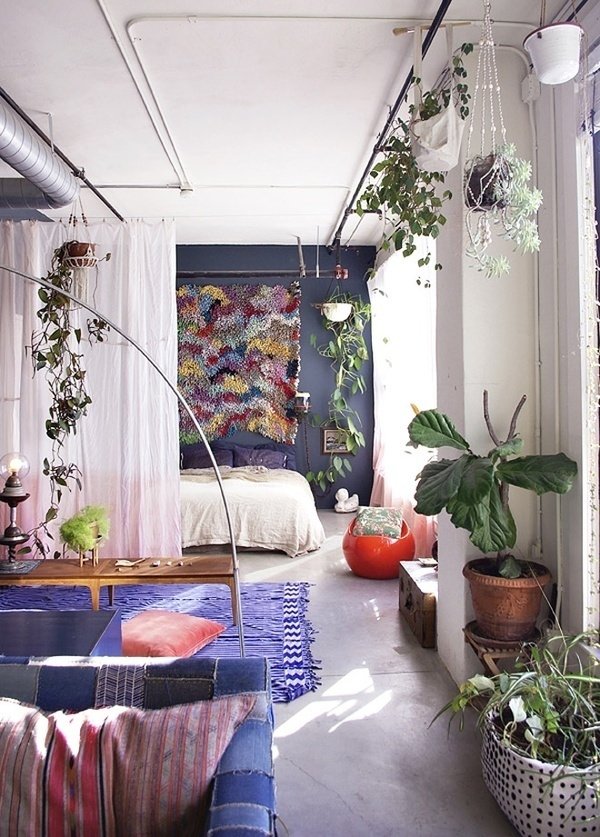 Via 7 Useful Tips for Decorating ...
For plant lovers, gardeners, and everyone in between, hanging plants are the perfect decoration! You can have two or three hanging plants, or line the ceiling with them, it's up to you. Just make sure you can reach them to water them!
11

Curtain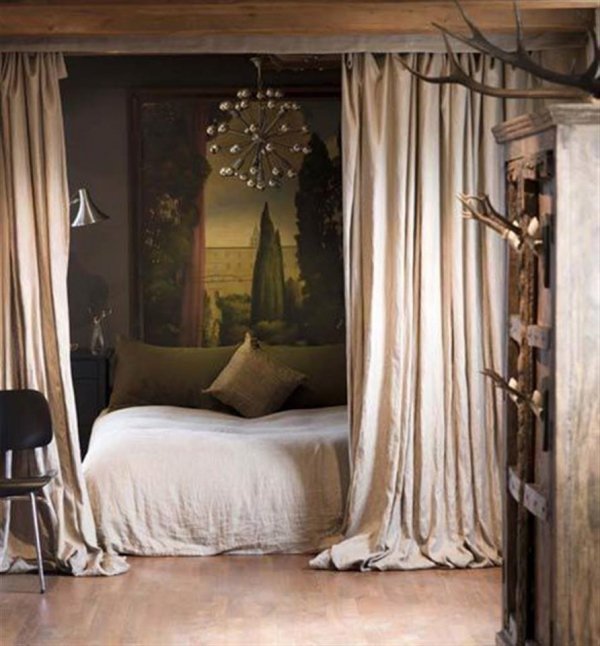 Via Studio Solution: Curtained Beds | ...
Often times, in a first apartment you won't be as lucky as you once were to have walls separating every room. In order to provide yourself with the comforting sense of privacy you're accustomed to, put up curtains to separate your bed from the rest of the apartment.
12

Home Sweet Home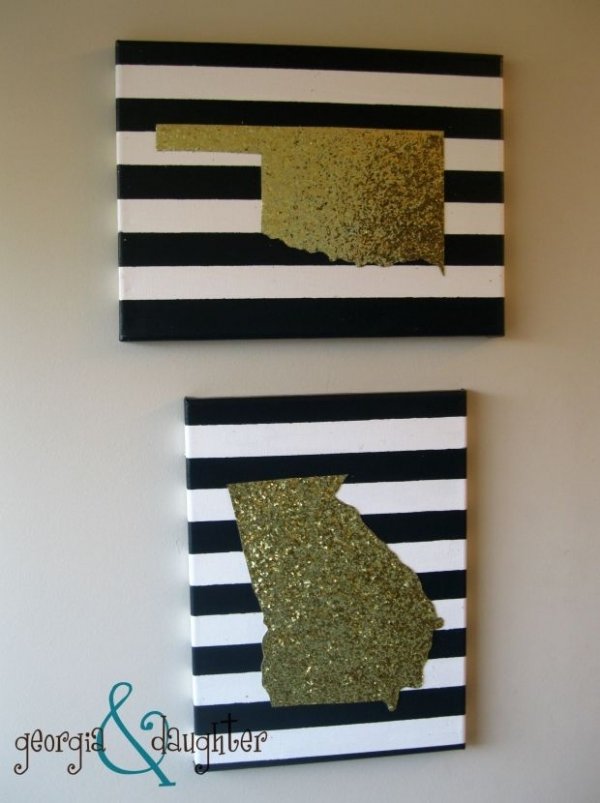 Via 3 Best Crafts to Distract ...
If you've recently moved to a new state, a great idea for an apartment decoration is a drawing of your home state. Personally, I love this design with the combination of gold glitter and stripes.
13

Taped Washer and Dryer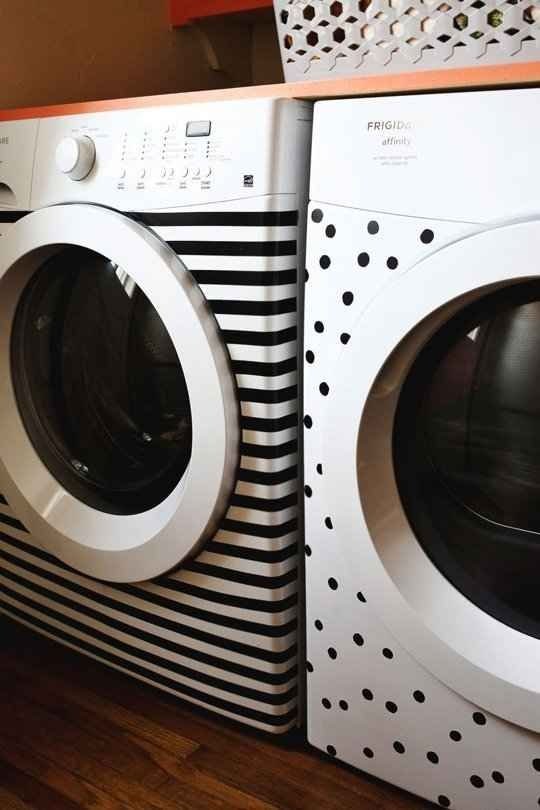 Via 27 DIY Ways To Give ...
Your washer and dryer don't have to be the most boring part of your apartment! Cover them in cute duct tape to make them more appealing.
14

Wine Glass Candlesticks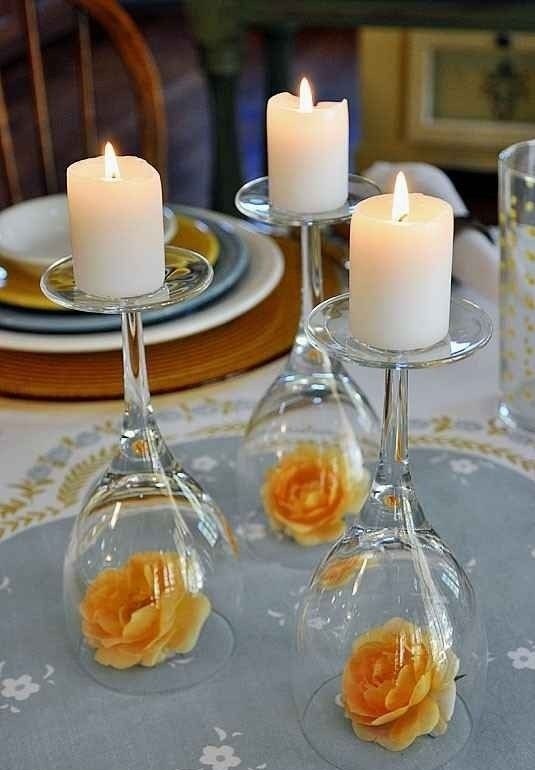 Via Creative DIY Apartment Decorating Ideas
Why waste money on extra things like candlesticks when you could simply turn over wine glasses and use them for the same purpose?
15

Vintage Shutter Photograph Display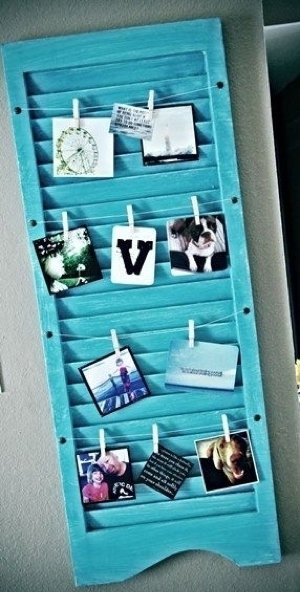 Via Overlooked Items That Can Be ...
To display your photos in a vintage fashion, seek out an old shutter, give it a new paint job, and make it the new home for your pictures.
16

Multipurpose Shelf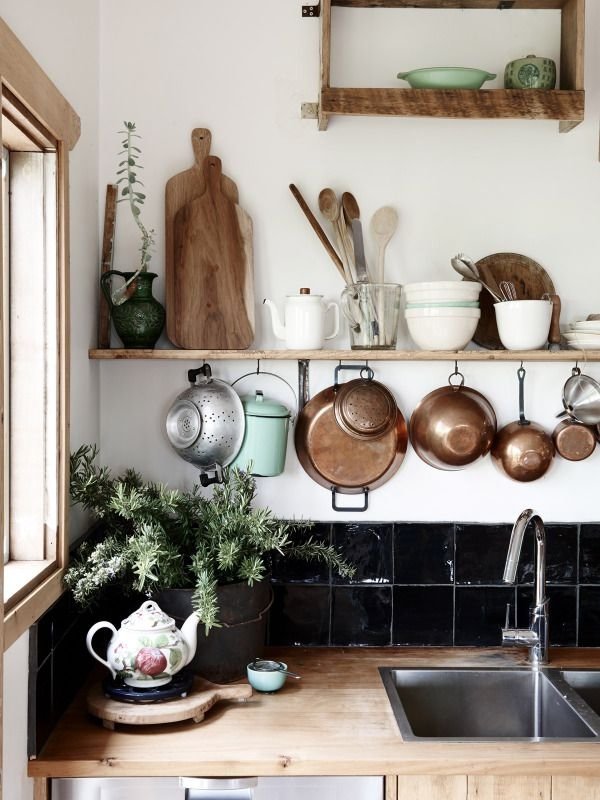 Via Tamsin Carvan and Family — ...
You shouldn't limit a shelf just to holding kitchen utensils; use it to hang your pots and pans from, too!
17

Tranquil Candles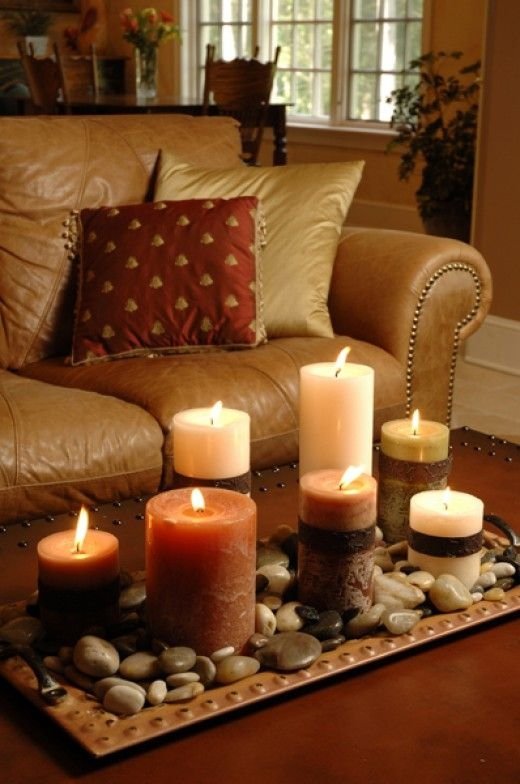 Via Fun Apartment Decor on a ...
Simply having candles on your coffee table can create a more relaxed, zen vibe in your apartment.
18

But First, Coffee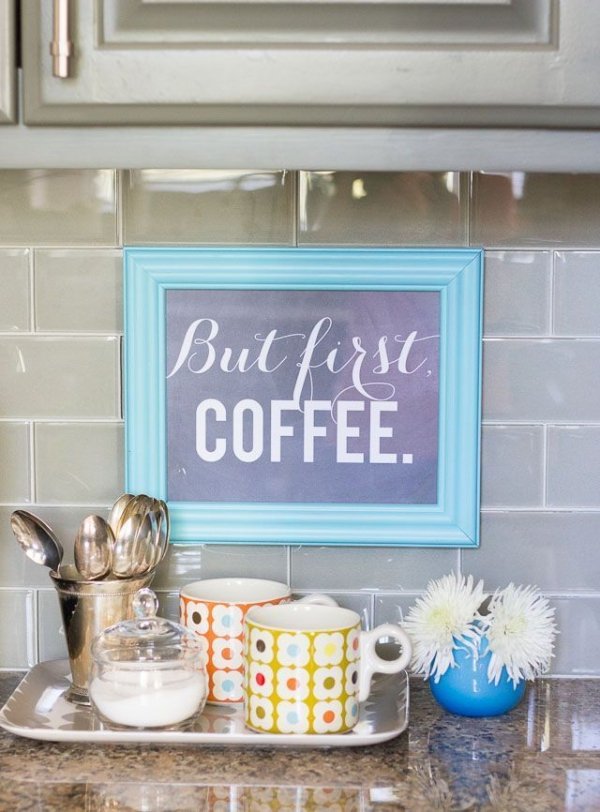 Via Smoke Glass Subway Tile
The phrase many young adults live by is "But first, coffee!" Why not include that in your kitchen to express a small part of your personality?
19

Simple Scrapbook Display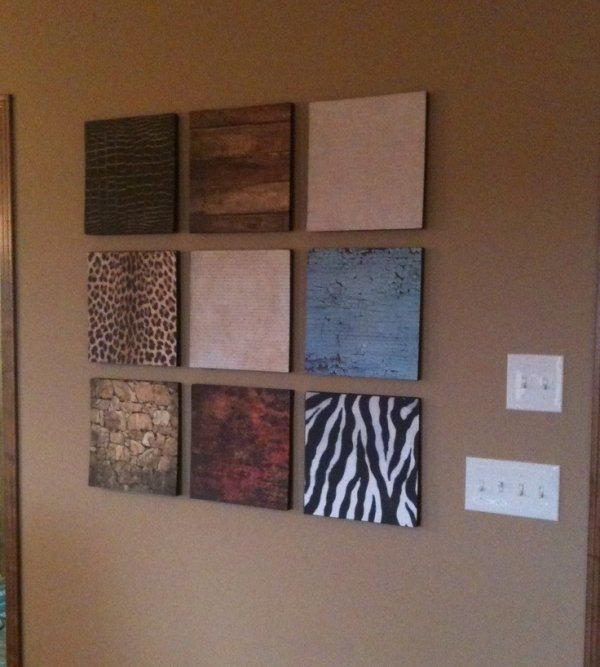 Via DIY Wall Decor: Super Easy, ...
Can you believe that this chic, modern wall art is actually just scrapbook paper on foam insulation? No one will ever guess it!
20

Wonderland Table Set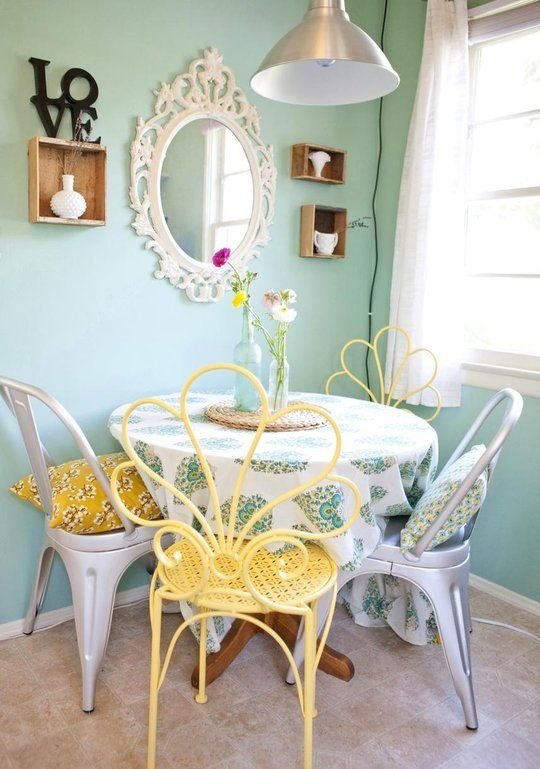 Via Sunny small apartment in Santa ...
Something about the adorable pastel colors and mix-match chairs remind me of the Mad Hatter's tea party! It's a fun addition to any apartment.
Decorating your first apartment should be a fun experience! It should not, however, leave you with an empty bank account and cluttered living space. How do you plan to decorate your first apartment?
Please rate this article