Adorable owl housewares are popping up in the home goods section of every store I go, it seems. And you won't hear a single complaint from me. I love owls. They're plump birds of prey that can turn their heads up to 270 degrees. They're nocturnal. They have distinct vocalizations, including their signature hooting sound. What's not to like? And if you're an owl lover like me, you're going to want adorable owl housewares in every room of your home. Here are 7 too-cute owls to get your collection started.
---
1

Owl Lamp from Target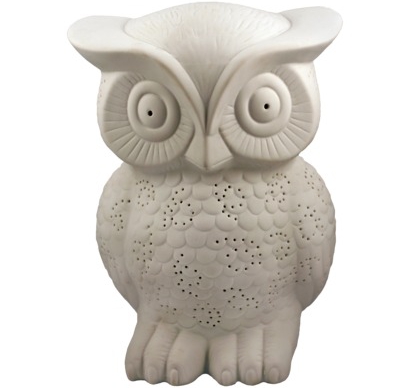 This online exclusive from Target.com is a tabletop owl lamp in a creamy white polyresin. With pinprick holes that diffuse a warm glow, this detailed owl is a vintage design with a modern twist. If you're looking for the most adorable owl housewares to adorn your home, this trendy lamp will definitely turn some heads.
---
2

Owl Cookie Jar from Pier 1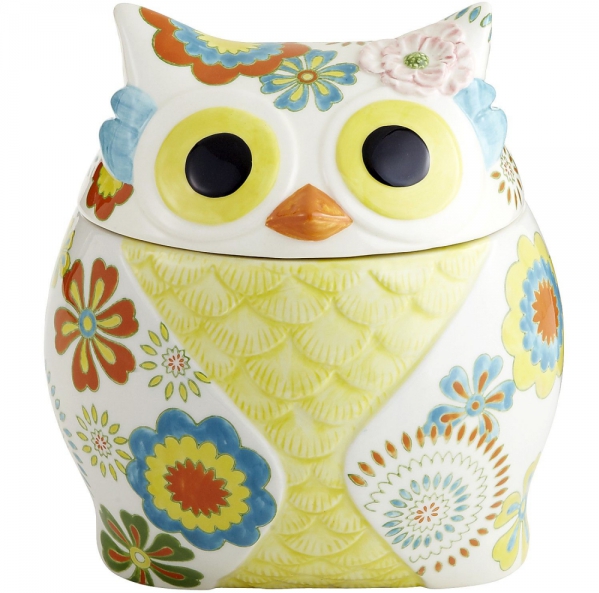 This colorful owl from Pier1.com is perfect to perch on a kitchen shelf to keep the kids out of the cookie jar. Featuring a cheerful pop of colors and a hand-painted floral design on ceramic, your guests will be wondering just one thing. Hoot stole the cookie from the cookie jar?
3

Owl Shower Curtain from Bed Bath and beyond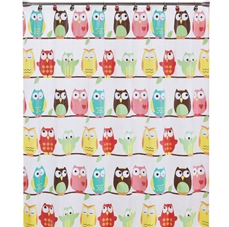 This curtain is almost too cute for words. The bright array of adorable owls gives you a lot of colorful decorating options for the bathroom, in case you don't want to commit to something entirely owl-themed. But given how cute this owl print is, why wouldn't you want an entirely owl themed bathroom? Owl soaps, owl cups, and an owl bathmat; go ahead and grab them all. If you want a ridiculously cute home, stick with owls. This owl shower curtain can be found in-store or online at BedBathAndBeyond.com.
---
4

Hoot Wants Ice Cream Owl Pillow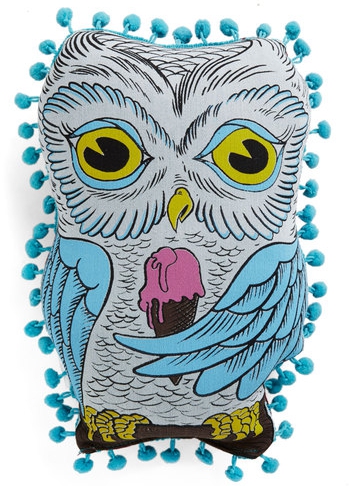 This whimsical pom-pom trimmed decorative owl pillow would make the sweetest addition to any living room. This little owl is lapping up a big ol' cone of pink ice cream and would look absolutely adorable on any chair. Made from 100% cotton and measuring just under 12" tall, this pillow from ModCloth.com is owl perfection.
---
5

Owlet Wine Stopper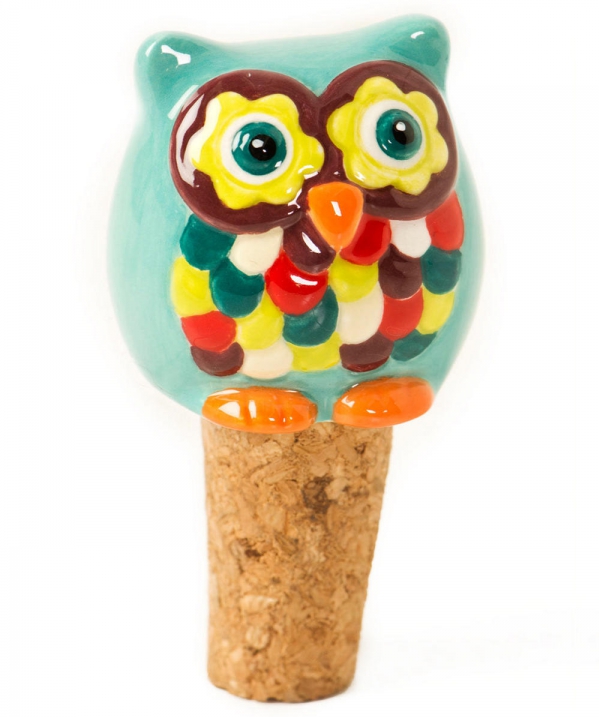 Cute things come in small packages with this owlet wine stopper. Featuring a pale mint body and a colorful feathered chest, this bird of prey will be perched atop your best bottle of wine. Swoop by Francecas.com to order one of these little lovelies.
---
6

Snowy Owl Bookend Set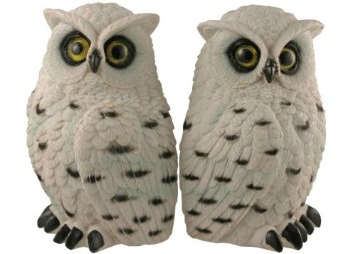 This resin replica pair of snowy owls look particularly wise while keeping your favorite books propped up on the shelf. Standing at just over 4" high, these sweet snowy owls would bring a vintage vibe to any study or home office. Take a gander at these beautiful bookends at Amazon.com
---
7

Jeweled Garden Statuary Owl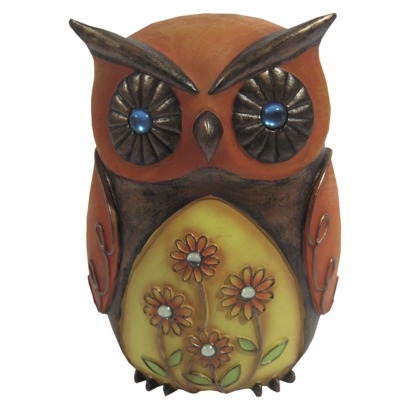 This whimsical weather-resistant garden statue is the perfect decorative statement for any outdoor area. Featuring a floral design and gemstone accents in a delightful earth tone, this decorative piece can be the jewel of your owl collection. Find this stone garden owl from Target.com before it flies away.
Maybe it's their fixed eyes or bobbing feathered head, but owls sure are adorable. And decorating with owl themed housewares is a trend that doesn't seem to be going away any time soon. With all of the choices out there, you can have an adorable owl piece in every room of the house. So, what owl housewares do you find to be ridiculously cute?
---
Comments
Popular
Related
Recent