7 Ways to Give Better Advice to Your Friends ...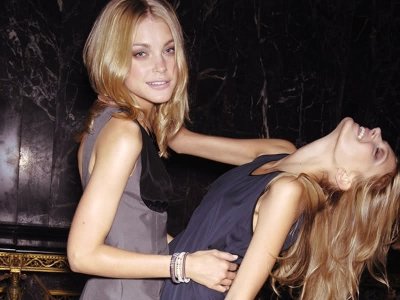 If your friends are always running to you with their problems, you might need ways to give better advice. Since your pals trust you, you don't want to let them down. You want to be there for them without saying or doing the wrong thing. If you have trouble deciding how to handle a troublesome situation, here are a few ways to give better advice.
One of the ways to give better advice is to give options. Instead of telling your friend what you think they should do in a certain situation, tell them about the things they can do. Discuss the positives and negatives of each choice with them so that they know what they're potentially getting themselves into. It's better if they understand what options they have instead of hearing you blatantly tell them what to do. Even if they're coming to you for advice, they don't want you to make a decision for them. They just want help in making their own decision.
Avoid telling them what they should do. You don't want to sound like you're lecturing them. It's their life and they're the ones who get to decide how they live it. Tell them what you'd do in their situation, but make it clear that you're two different people. Just because you know how you'd handle a situation doesn't mean that they have to handle it in the exact same way.
When someone comes to you for advice, you can't assume that you know what they're feeling. If their boyfriend cheated on them, you might expect them to be furious and done with the relationship. However, they might not react in the same way that you would. You have to ask them how they feel about the guy and if they think that they can make the relationship work after such a big betrayal. You might even ask them some questions that they've never thought about themselves. Once you ask, they might realize something that they wouldn't have thought of otherwise.
If you want to give the best advice that you can, you have to listen to what your friend has to say. Don't cut them off in the middle of their sentences. Let them vent and be as angry or as upset as they wanna be. Wait until they've said everything that they have to say. When they're completely finished, then it's your turn to speak.
If you tell them that they're a bad person if they choose to do the wrong thing, then they're never going to come to you for advice again. People don't like being judged. You have to have an open mind when you're listening to your friend's problems and realize that everyone makes mistakes. If they did something you don't approve of or that is dangerous to them, voice your disapproval. Just don't act too harshly or you could lose a friend.
6.

Compare - but Not Too Much
If you can relate to a situation a friend is going through, tell them about how you handled it. Tell them how you felt just as confused as they did and that you got through it unharmed. Just don't go into too much detail, because they'll feel like the focus is taken off of them. You don't want to go on a tangent and forget about their issue. Make sure that you always come back to your friend and put their thoughts first.
Even if you don't know what to say, make sure that you're there for your friend. Hug them, listen to them, and just let them know that you're there for them. It's as simple as that. Everyone needs to know that they have someone to lean on during tough times. Even if you feel like you're not helping, you are making the situation a bit better just by being there for them.
The next time a friend comes to you for advice, try to employ some of these tips. Are you the one that's always giving out advice to your pals? Do you feel like you're good at helping them get through their issues?
{{#comments_count}} Show Commnents ({{comments_count}}) {{/comments_count}}