Are you on the hunt for some unique and dazzling iPhone 5 cases? Well, look no further because you've found some! There are so many cases out there that will really make a statement about your personality! Explore some of these great iPhone 5 cases, and see if one of them speaks to you!
---
1

Peacock Sparkles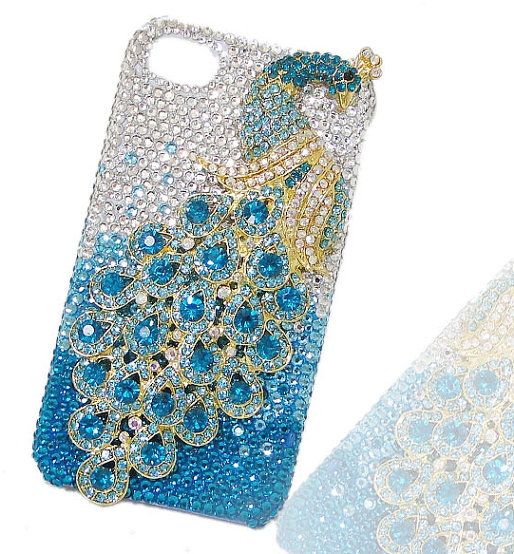 This is one of the most amazing iPhone 5 cases I've ever seen! Look at that detail and craftsmanship! I'm usually not a fan of excessive sparkles, but this case is so gorgeous that I would gladly make an exception. With this case, people will be sure to notice you! Find it at HappyHandMaker on Etsy for $24.99.
---
2

Mint Green Pearl Lace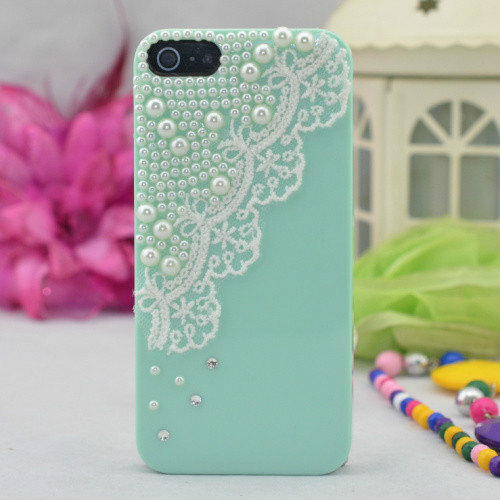 Mint is such a beautiful color, and the way the creator designed this case with the lace and pearls is simply gorgeous. This case is very elegant, and it's not so bulky either. And for almost eleven dollars, what could be better? Get it at the fashioniphonedesigne Etsy page for $10.99.
---
3

Crayola Crayons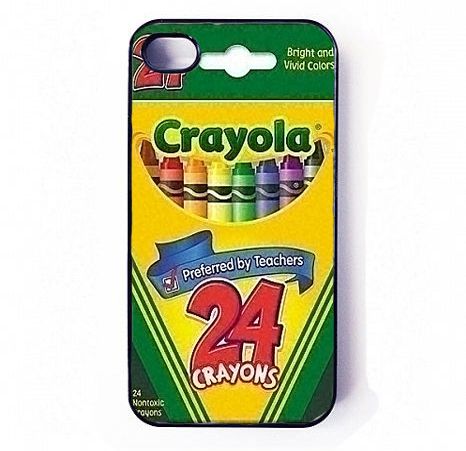 Be a kid again with this Crayola case! How adorable is that? I remember when I was in elementary school, I had the 64 pack of crayons and I was the coolest kid in class. With this case, everyone will definitely think you're the coolest. Get it on Etsy for $15.65.
---
4

Chanel Crystal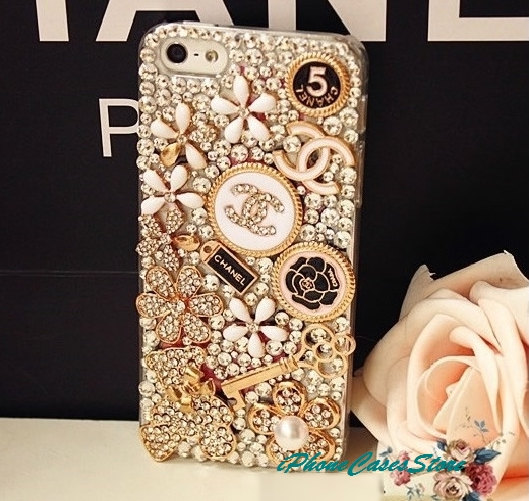 That's quite a bit of bling, isn't it? But I can guarantee you that no one else you know will have this case. If you're a fashion lover like I am, then this case is a must-have! Get it before it's gone from the iPhoneCasesStore Etsy for $26.99!
---
5

Owl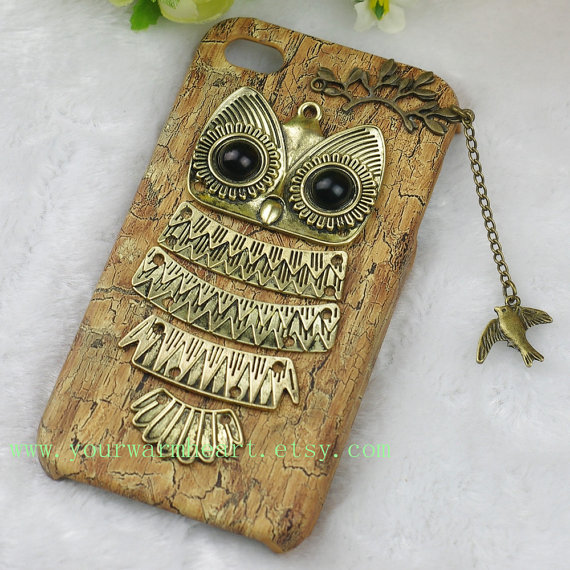 The moment I saw this owl, I knew I needed this case. There was no way around it, I needed it. Not only do I love the little owl and bird on a chain, I also love the wood look of the case itself. This is a truly gorgeous case. It's at the yourwarmheart Etsy for $9.99.
---
6

Hollow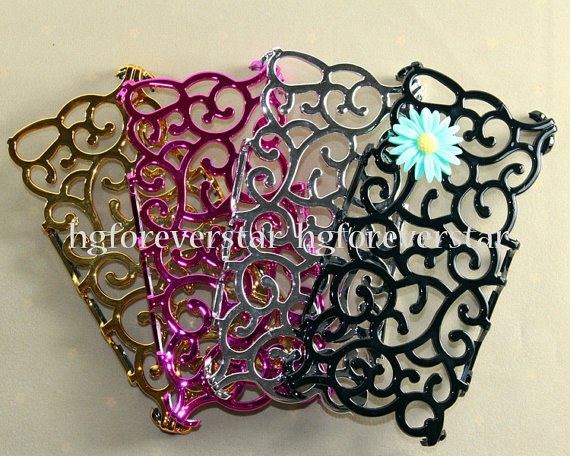 Okay, just how freaking cool are these cases? That's such a unique concept! Of course, the case is probably more for show than actual protection of your phone, but does it really matter when the case is that cool looking? The hgforeverstar Etsy page has them for $8.99.
---
7

Colorful Crystals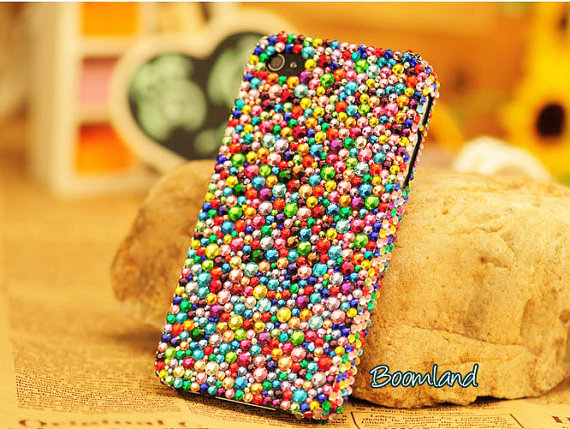 Sometimes you just need a splash of color in your life. This case is perfect for that! Not only is it colorful, but those are all rhinestones, so the case sparkles too. There's nothing boring about this case, and everyone will know what a fun person you are! Get it at iPhoneCasesStyle for $19.65.
---
8

Bow and Pearl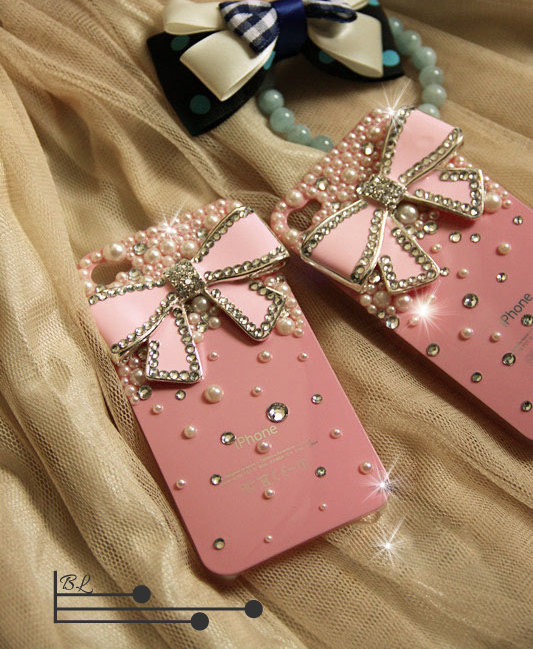 This case is for those who want to indulge their girly side and add a dash of pink and sparkle to their phone. I'm absolutely in LOVE with the bows, and the pearls provide the perfect touch to complement them. Find it at iPhoneCasesStyle for $9.65.
---
9

Vintage Typewriter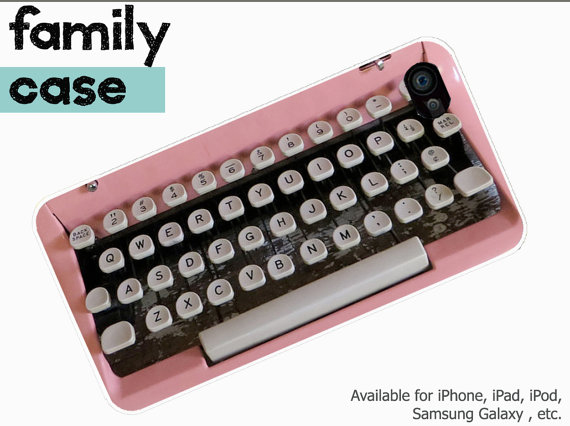 I didn't know I needed this case in my life until I saw it. This design is so cool, and super unique! In a way, it's sort of ironic. Dressing up your state of the art technology like an old out of date typewriter. Find it on the familycase Etsy shop for $9.99.
---
10

Wonka Bar Golden Ticket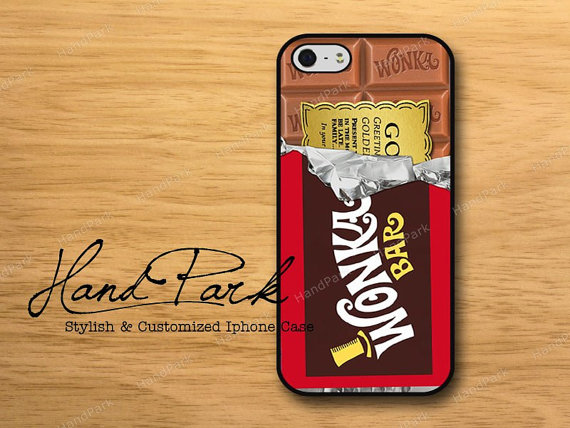 Who wants a Wonka Bar case? Actually, the real question is who DOESN'T want a Wonka Bar case? The answer is no one. This case is almost too good to pass up on! Charlie and the Chocolate Factory was one of my favorite movies as a kid (and still is), so to have something as awesome as this for a phone case would be amazing! Get it for $12.99 on Etsy.**
**
Who knew there could be such unique iPhone cases to choose from? With so many options, it's so difficult to choose just one! (That might be why I have about six cases that I swap out every few weeks.) Which was your favorite?
More
---
Comments
Popular
Recent