If you abuse the snooze every morning then it's time to check out some of these interesting alarm clocks! I am about as far from a morning person as one can possibly be and my husband works evenings and has to wake up at 11:30pm, so a good alarm clock is like gold in my house. If you can't wake up in the morning, these super interesting alarm clocks might be just the thing to force you out of bed…literally.
---
1

Blast off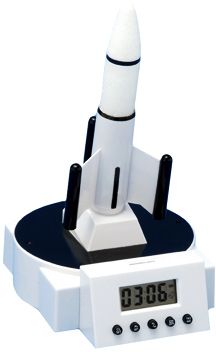 **
**
Buy one of these interesting alarm clocks to blast you out of bed every day! After a brief countdown, the rocket will blast off, forcing you to seek it out in your room and put it back in its original position before the alarm will turn off. If you're like me, once you're out of bed, you're up for good! Find it at Amazon for $20.03.
---
2

Clocky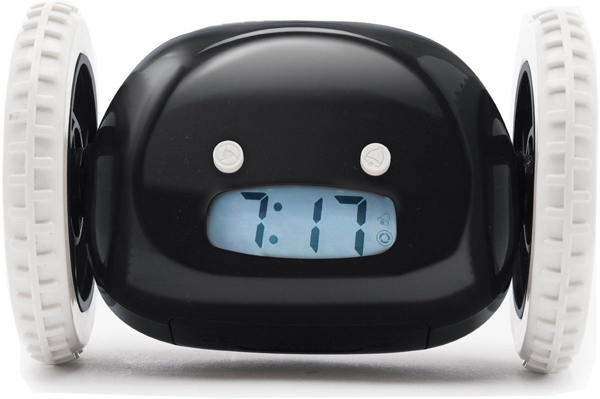 **
**
If your problem is hitting the snooze button over and over again, the best thing to do is move it out of your reach. Clocky will do that for you by rolling off of your table and finding a place to hide so you can't fall back asleep. The blaring alarm keeps going until you play hide and seek with your little clock on wheels to turn it off. It's $19.22 at Amazon.
---
3

Wake up Work out Alarm Clock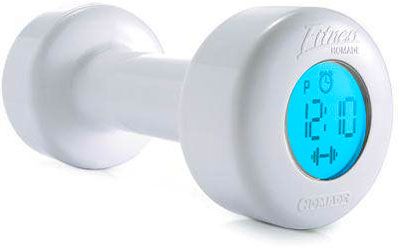 **
**
Need to establish two habits at once? The Wake Up, Work Out Alarm Clock will not only get you to wake up earlier in the morning, but it will get you exercising as well! Okay, okay, the clock barely weighs anything so it won't really help you build up any muscles, but you have to lift it 30 times before the thing will turn off. If it were five or ten lifts, I could probably do it in my sleep, so 30 seems like a great number to me. Check out GadgetsAndGear.com and get yours for $29.95.
---
4

Target Shooting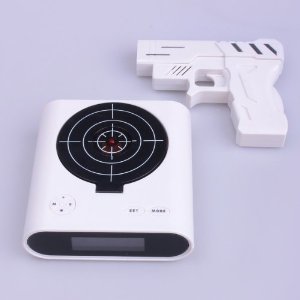 **
**
The gun sits by your bed while the target is positioned across the room. Once the alarm goes off, you have to focus, aim and shoot at the target with your laser gun. It's small so it takes a bit of skill, making waking up fully a necessity. There are different levels involving the speed at which you have to shoot and the number of shots you need, to make sure you are alert. Find it on Amazon for $18.19.
---
5

Silent Alarm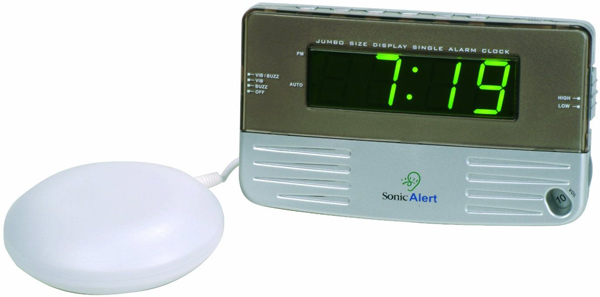 **
**
If your alarm clock issue is that the blaring noise startling you awake starts your day off negatively, invest in this silent alarm. The disk slips between your mattress and box spring (or under your pillow) and it gently shakes you awake. That may sound annoying, but it's a much gentler way to wake up and start your day. It's $38.12 at Amazon.
---
6

Room Tech Beingz Alarm Clock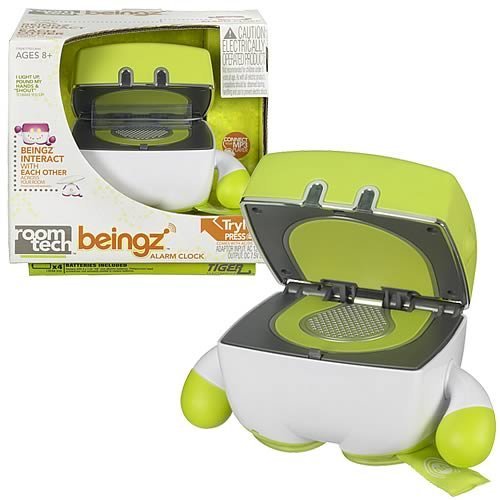 **
**
At $149.99 from Amazon, this is one pricey alarm clock! Or at least it would be if it was only a clock. This is an interactive robotic being that wakes you gently but throws a temper tantrum, pounding its fists and yelling at you if you don't wake up! If you have other Room Tech Beingz they will interact with each other, but if you don't, feel free to talk to your clock and pet it to keep it happy!
---
7

BetterMe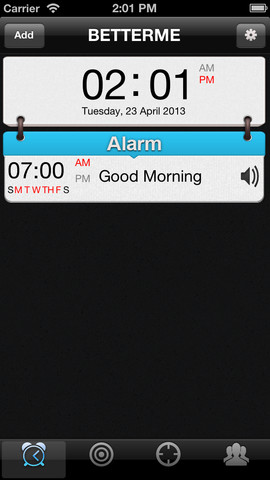 ****itunes.apple.com**
**
Need some motivation to get up in the morning or to follow your routine throughout the day? Will shame and humiliation do the trick? You connect this app to your Facebook account and every time you fail to meet your commitments, the app will post on Facebook about how lazy and unreliable you are. I think I'm gonna have to start using this one! It's free on iTunes.
Hopefully these alarm clocks will help you get your butt out of bed in the morning! I know of all the things I have to do during the day, that's usually the hardest part for me. My Grandma used to let me "cozy" in bed every morning when I would spend the night at her house as a little kid. Apparently that's something I've never outgrown! Which of these alarm clocks do you think would work the best for you? Do you know of any other awesome clocks to get you moving?
More
Comments
Popular
Recent