Hello Kitty items are a great way to show your love for the cartoon on all your favorite things. It seems like they make everything with Hello Kitty on it these days. If you are a Sanrio fanatic, you will want to own all of the Hello Kitty items on this list!
---
1

Hello Kitty High Heels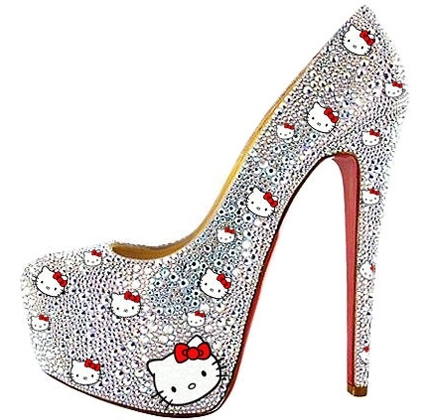 Out of all of the Hello Kitty items available, the high heels are among my favorites. There are many different styles to choose from but I'm a big fan of these sparkling heels with Hello Kitty's face. These shoes will help you express your love for the cartoon all while looking fabulous.
---
2

Hello Kitty Bling Earbuds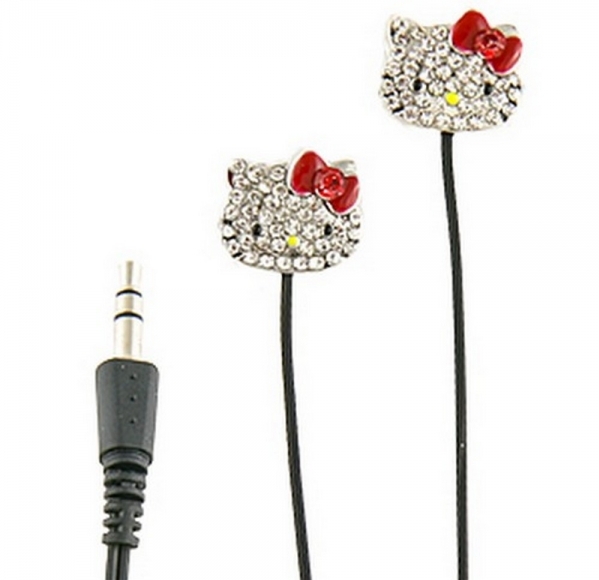 If you love music almost as much as you love Hello Kitty, then these headphones are a must-have! You can listen to your favorite music in style with these jewel-encrusted Hello Kitty earbuds. You can also find over-the-ear headphones if that's more your style. Shop all the different kinds on ebay.com.
3

Hello Kitty Toaster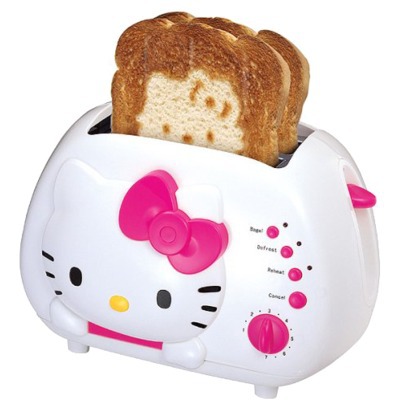 Have you dreamed about having a Hello Kitty themed kitchen? If so, this toaster is a great place to start! Not only does the toaster itself feature Hello Kitty, the toast even comes out with her face on it. How adorable is that? Target has many Hello Kitty items for your kitchen and bathroom. Shop the collection at target.com.
---
4

Hello Kitty Toothbrush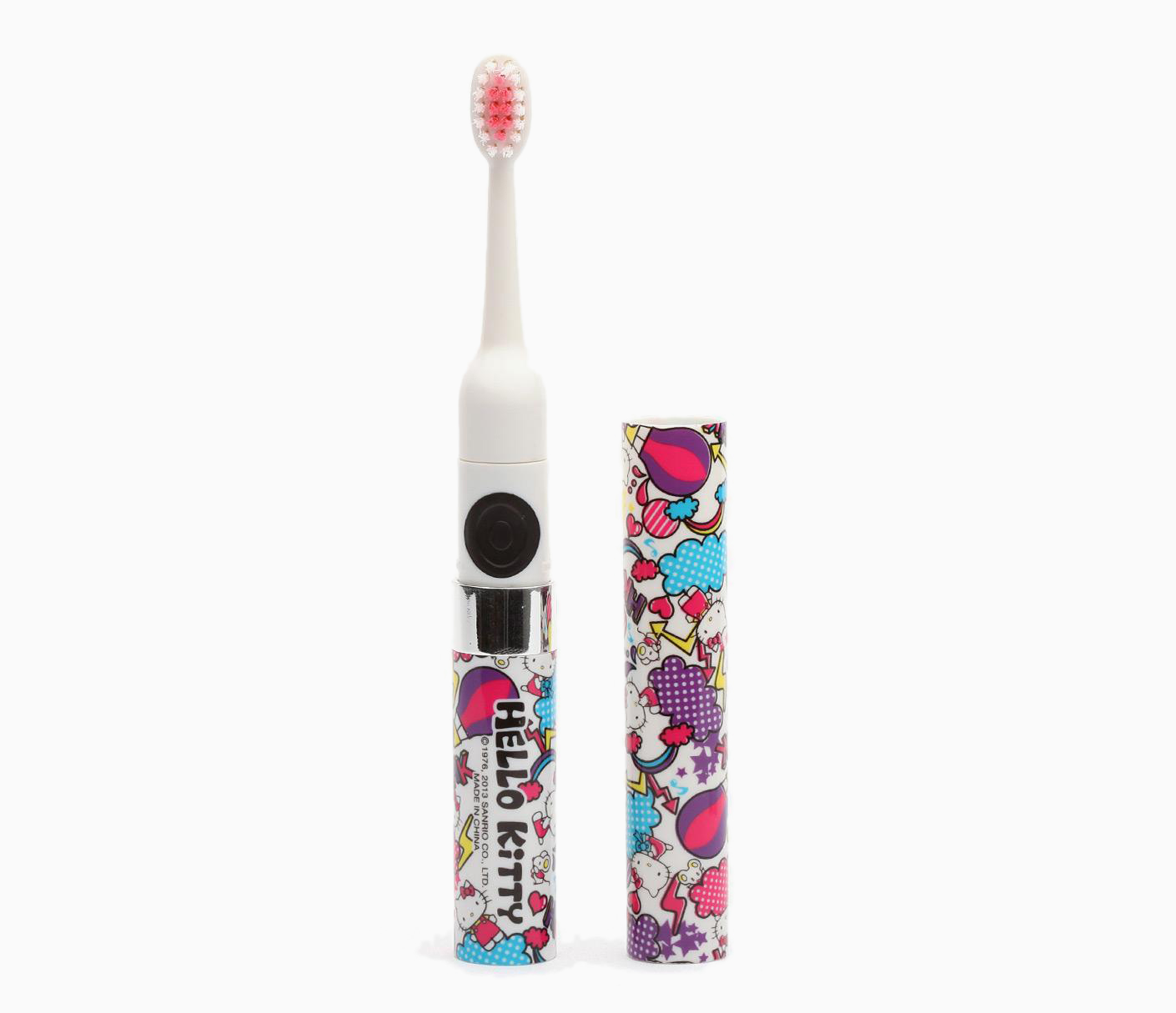 You can find many different styles of Hello Kitty toothbrushes, but I am in love with this "flying" themed one from sanrio.com. I love the graphic clouds, hot air balloons, lightning strikes, and of course, Hello Kitties. This toothbrush is also perfect for traveling because it comes with a lid. Shop around at the official Hello Kitty website to find your favorite Hello Kitty toothbrush!
---
5

Hello Kitty Handbag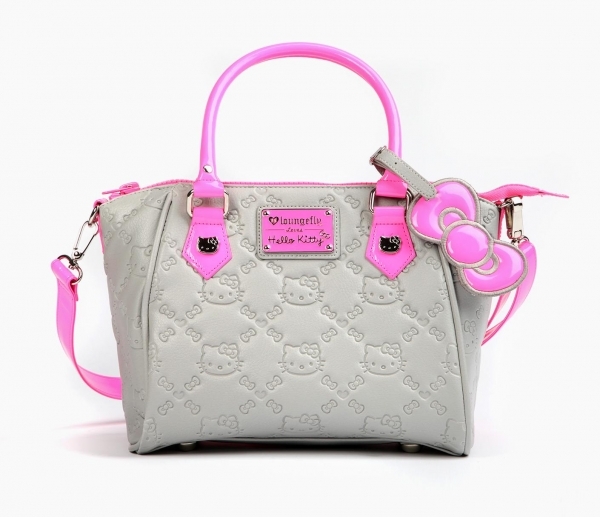 There is a vast collection of Hello Kitty purses on the market today. With so many different styles, it can be hard to pick a favorite. Mine is this adorable neon pink design from Loungefly for Hello Kitty. The grey faux leather is embossed with Hello Kitty's face. The neon trim gives it a modern and girly vibe. This purse comes with a removable, adjustable shoulder strap. Head on over to sanrio.com to shop all the styles and find your favorite Hello Kitty bag!
---
6

Hello Kitty Art Print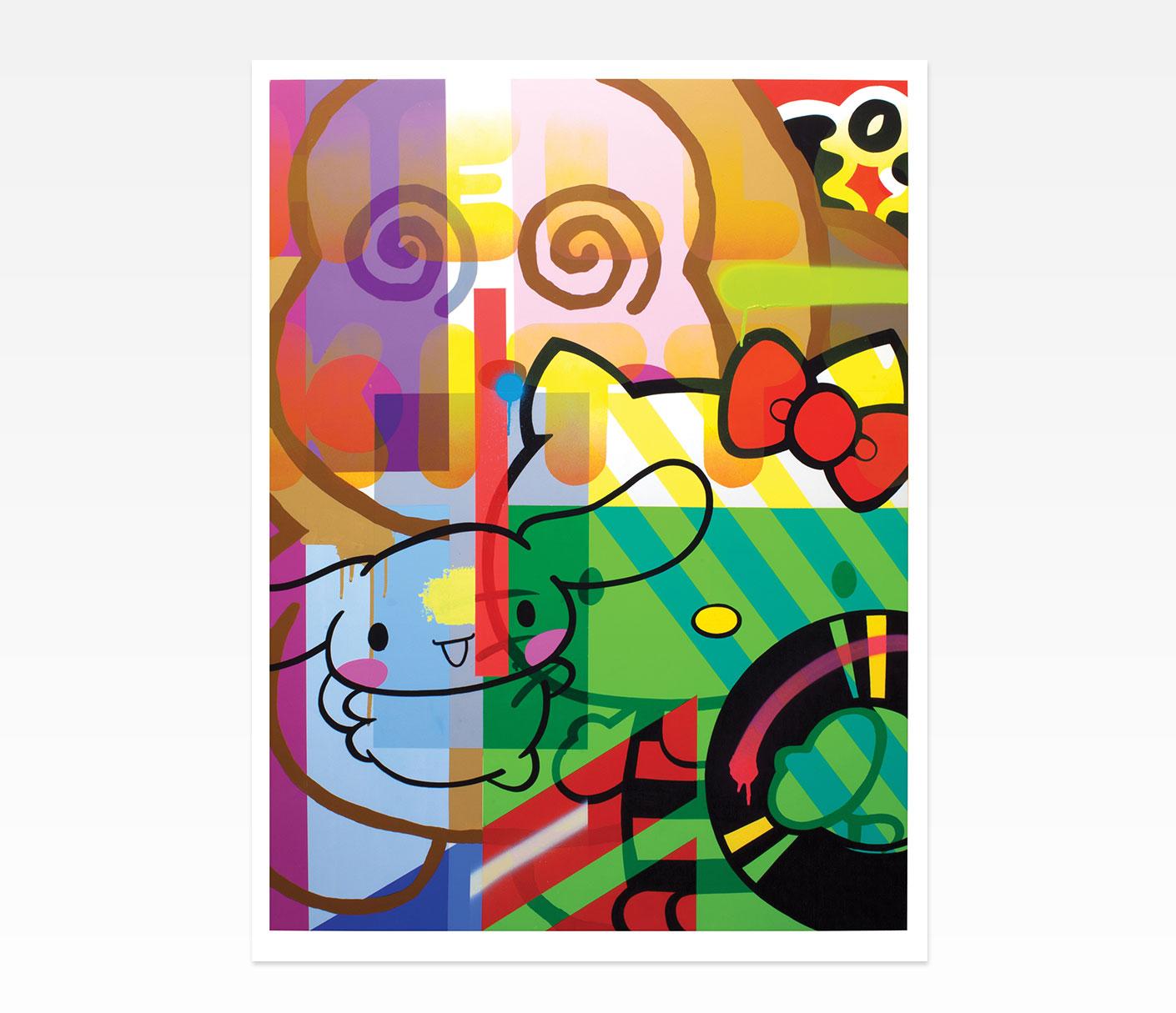 Sanrio has paired up with several artists to sell exclusive Hello Kitty art prints on their website. Most of the designs are colorful and eye-catching. This design by POSE is one of my favorites. It's called "Beach Party" and has a Picasso meets Hello Kitty appeal to it. Hang this print on your wall to let all of your visitors know your love for Hello Kitty! Pick up your own at sanrio.com.
---
7

Hello Kitty Luggage Set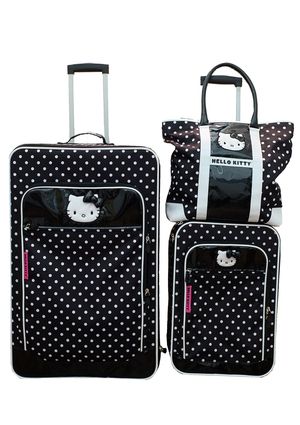 Travel in style with this Hello Kitty Dots Luggage Set. This 3-piece set includes 2 pieces of luggage and 1 tote bag. The luggage has wheels so you can get it from place to place with ease. The compartments are large and zip closed. They are made from polyester and have a faux leather trim. I love the sophisticated design of this adorable Hello Kitty luggage set. You can get yours at ideeli.com.
You can find Hello Kitty items almost anywhere. The internet is full of cute products you can own. Any item you can think of, I can assure you that you can find it with Hello Kitty's face on it! These are just 7 of my favorites. What's your favorite Hello Kitty item on this list? Do you own any crazy Hello Kitty products? If so, tell us about it in the comment section!
---
Comments
Popular
Related
Recent