St. Patrick's Day Crafts are just what you need to make preparing for this fun holiday even more fantastic. Some of the St. Patrick's Day crafts we have here will be perfect for that party you're planning. If you're going to have a low-key St. Patrick's day but you still want to get your craft on, we have some projects here for you as well. In fact, some of these** St. Patrick's Day DIY projects** can be done for your cute kids. Let's get crafting!
---
1

Banner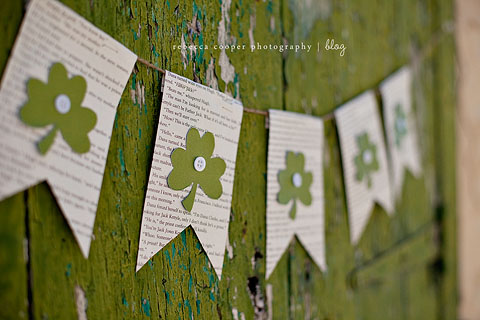 Well, we can't celebrate without a banner, can we? I'm big on easy projects so I had to include this particular St. Patrick's Day DIY idea. This will not take you more than half an hour but the result wil be oh-so-elegant.
---
2

Lucky Noodle Wreath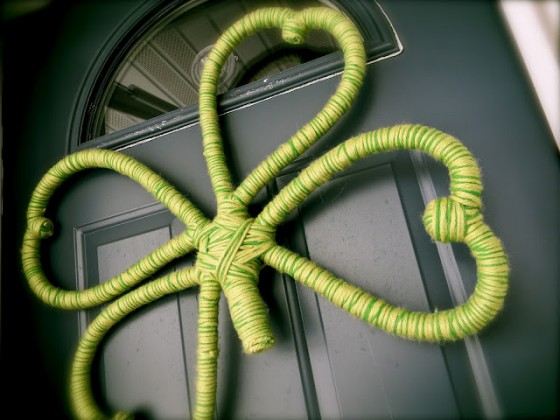 Nope, you will not be using noodles that you can eat. You will be using a swim or pool noodle. You form said noodle into a shamrock shape, cover it with yarn, and you got yourself a nifty St. Patrick's Day wreath.
---
3

Leprechaun Trap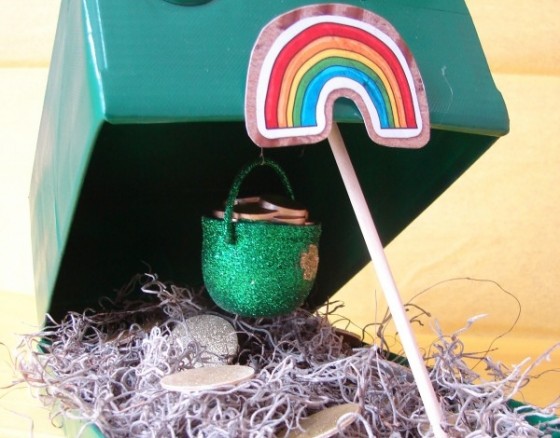 This one is adorable, hilarious, and will be so much fun to make. This is one of the St. Patrick's Day crafts here that your kids will absolutely love. For those who have naughty leprechauns in their homes, you must absolutely make this trap.
---
4

Leprechaun Hats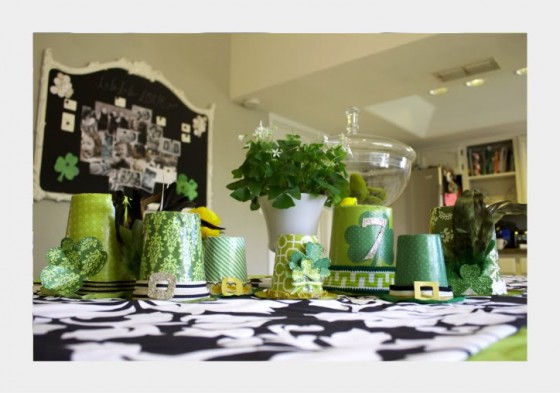 Once you've trapped your leprechaun, you can make it feel at home by giving it a hat. I love this particular** St. Patrick's Day DIY project** because it makes use of trash. There is no proper tutorial but basically, you just cover a discarded yogurt container with craft papers and trims that scream St. Patrick's Day. Add glitter, buttons, and feathers and you got a fun leprechaun hat!
---
5

Wee Little Shamrock Men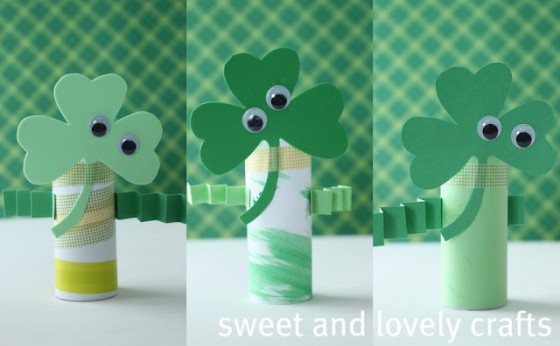 This is another project that makes use of trash. In this case, you will be using toilet paper rolls. On top of the recycling factor, I love this craft idea because the results look stinkin' cute!
---
6

Leprechaun House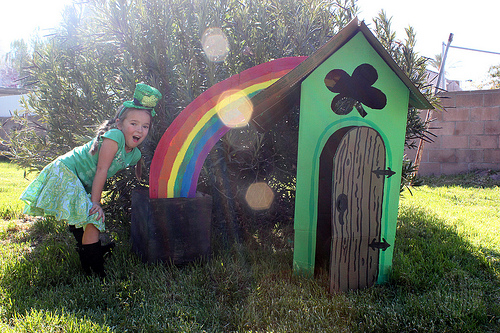 This **St. Patrick's Day craft project **will make you wish that you're a kid again. Because really, what could be better than playing house and pretending you're a leprechaun?
7

Pot O' Gold Rainbow Scarf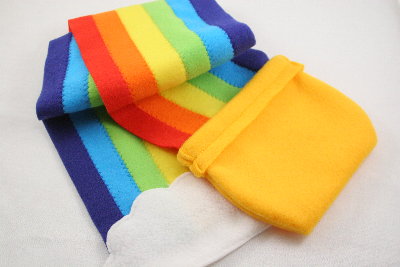 Got some fleece (in rainbow colors!) somewhere in your craft room? Well it's time to take them out because you will want to make this super adorable rainbow scarf. Isn't the "pot" part cute?
---
8

Tea Towels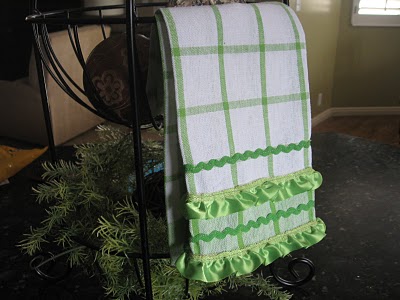 This one is great because you can use the items you will make all year. And it's quite easy to make, too! You simply add ruffles and ric rac and you're done.
---
9

Leprechaun Hat Favors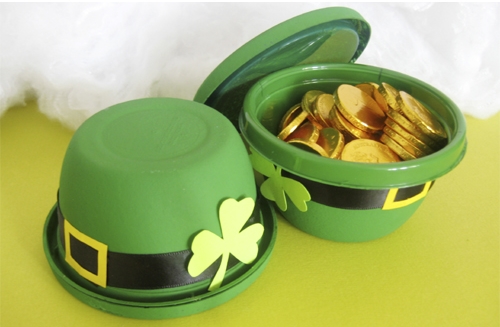 So you will host a party and you want to give your guests favors in the form of gold chocolate coins. How will you pack these favors? Take a look at this tutorial for inspiration.
---
10

Four-Leaf Clover Headband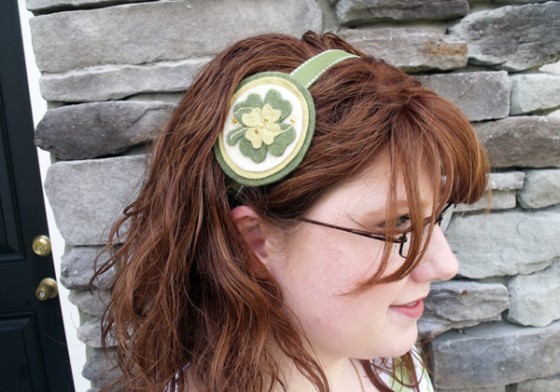 Fancy something fashion-related for your St. Patrick's Day DIY project? Then this headband tutorial is for you. Don't worry if you can't draw; there is a printable template that you can download.
Aren't these St. Patrick's Day crafts fun? I think the rainbow ones are the cutest. But my favorite in this list of** St. Patrick's Day crafts** will have to be the leprechaun trap. So clever and funny!
---
Popular
Related
Recent