Modern gadgets come in all sorts of different designs these days. While there's been a trend in the past for super futuristic looking gadgets, right now you're more likely to find cutting edge technology that resembles products of the past. Retro-looking gadgets can be found anywhere from cameras to smart phone attachments. Nostalgia can be a big selling point, so it's no wonder certain companies are looking to cash in on this trend. Take a look at these modern gadgets with very retro designs.
1

IPhone and IPod Dock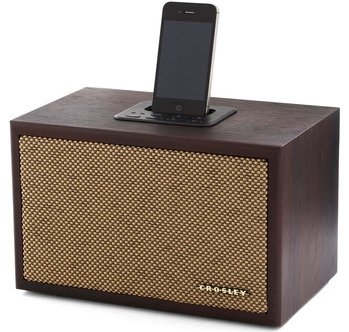 iPhone and iPod docks are very modern inventions. However, that doesn't mean that these thoroughly modern gadgets can't have vintage inspired designs. This iPhone and iPod dock looks like it would fit right in to a mid-20th century home. The dock comes in a sturdy box design and features a woven gold grill. This dock is by Crosley and you can purchase one from Modcloth for around $110.
2

Digital Camera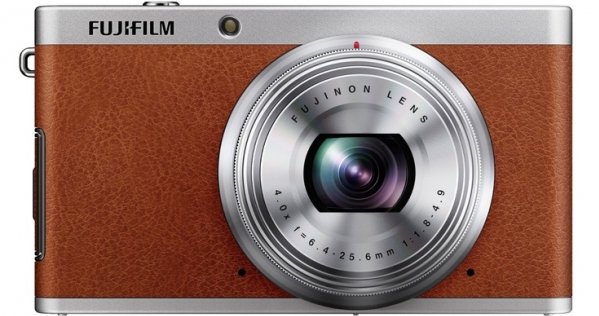 Cameras come in all shapes and sizes these days. While digital cameras are becoming jam packed full of state of the art features, many companies are looking to the past for design inspiration. Instead of sleek metal bodies, some digital cameras are more likely to have vintage leather-look features. Fujifilm and Olympus have both recently released vintage-inspired digital cameras that seem to be popular with users.
3

Cassette IPhone Speaker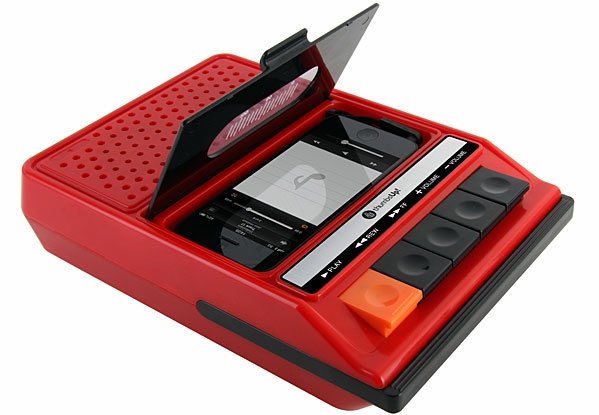 There's no end to the amount of gadgets and attachments for iPhones. This iPhone speaker comes in the shape of an old school cassette player (remember them?) It's not just for show, either, with the play/pause, fast forward, rewind and volume buttons all fully functional. This speaker is suitable for iPhone 4/4s and 5/5s. It'll set you back around $50 and can be bought from stores like Urban Outfitters.
4

Digital Radio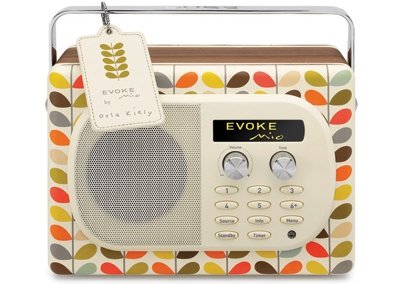 Analog radios are set to be a thing of the past. More and more radio stations are embracing digital and you'll need a digital radio to hear new digital channels. This Evoke Mio radio designed by Orla Kiely has a very retro-inspired finish. It's pretty pricey but you can also find similar retro looking radios by Bush and Robert's.
5

Phone Handset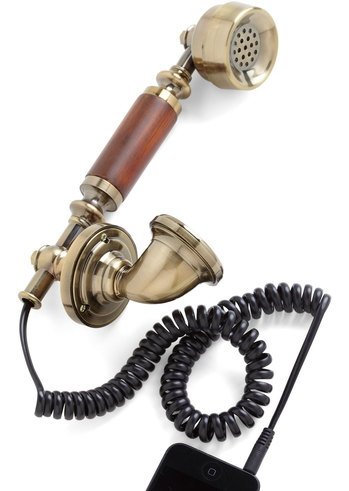 This is a vintage looking gadget if we ever saw one. While it looks like an antique telephone handset, it's actually a quite modern gadget. This telephone handset is designed to plug into smart phones and tablets, in case you ever wanted to take your calls like they did in the good old days. It won't break the bank either, costing only $25 from Modcloth.
6

USB Turntable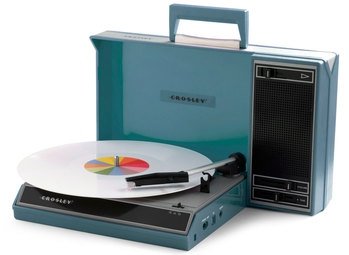 Turntables and vinyl records are making a comeback, but these days you'll find them fitted out with much more modern technology than their ancestors. While this Crosley turntable might look vintage, it has a USB connection and software that allows you to hook it up to your laptop or smart phone. You can download your records onto your computer as you play them or you can plug in your MP3 player to play the latest tunes.
7

USB Light Bulb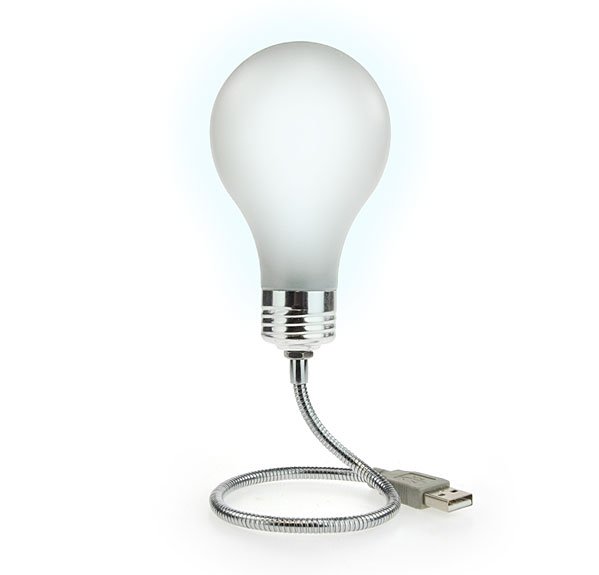 Okay, so light bulbs are pretty run of the mill, but this is a very modern tech-inspired gadget. Just plug this USB powered light bulb into your laptop or tablet any time you need a bit of extra light. It will only cost you around $15 and you can purchase one online from ThinkGeek or Modcloth.
These are a few modern gadgets with retro designs. Despite looking like relics of the past, you can be assured that they feature some of the most modern technology available. Are you a fan of retro-inspired design? What do you think of these gadgets?