For guys who love anything tech related, these gift ideas are the way to go this Christmas! From adapters, speakers, PlayStation games and so much more, you'll be spoilt for choice with all of these great gifts!
Table of contents:
1

Garmin Vívoactive HR GPS Smart Watch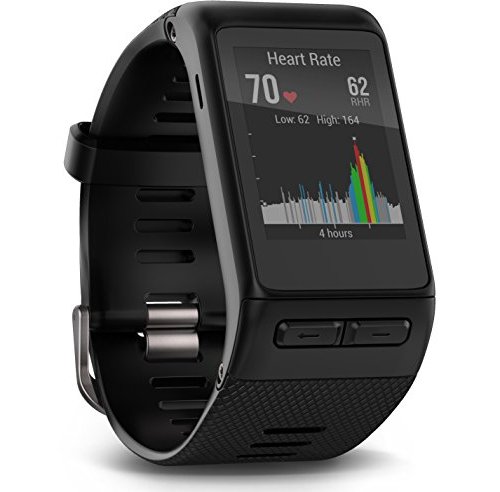 Price: $219.99 at amazon.com
This Is What People Say:
I've been using it for almost 2 weeks now, I got lucky and got one really early. So far, I love it. Between weight training, elliptical running, biking (outdoor with ant+ sensors connected) and a huge amount of yard work, I am extremely impressed. Unlike previous wrist based trackers I've had, this one actually tracks movement when I cut the lawn or push a shopping cart. I use the GPS for yard work (turn on the walk activity), and it's really cool to see the movement map when I'm done.
2

All-New Fire TV Stick

Price: $39.99 at amazon.com
This Is What People Say:
Guess who still gets 96+% of the channels watched, added Prime Music and several hundred shows (that networks don't play) to all the TVs in the house, and saved over $700 per year compared to what I paid this past year? I did. I never thought of "cutting the cord" until I really looked into it all. Getting Amazon Fire Sticks are worth it and they work well....and once you get used to knowing what show plays where, it's a no-brainer. Just like how you originally had to figure out how to use a smart phone back in the day. After a while, it's a breeze. I highly recommend everything I listed in this review.
3

Lumo Lift Posture Coach and Activity Tracker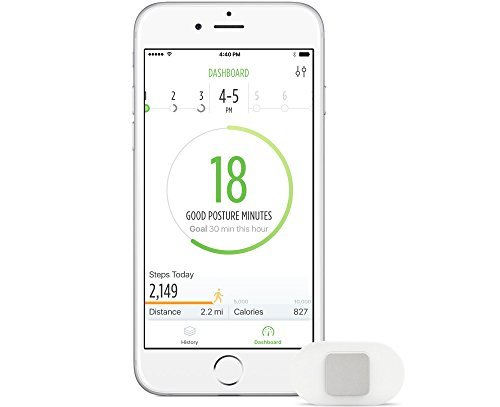 Price: $78.99 at amazon.com
This Is What People Say:
I've had my Lumo Lift for about a week now and am really enjoying it. I'd say if you're looking for something to help improve your posture, you like gadgets and are willing to stick with something new long enough to figure out how to use it, you will get a lot of use out of Lumo Lift. If you're expecting it to cook your breakfast, move on to something with more features.
4

Casio SA76

Price: $39.95 at amazon.com
This Is What People Say:
I'm a music teacher and I use this in every class! The size is absolutely perfect for toting around to each classroom. Light weight, small, and has a distinctive orange bottom. It's fun to be able to walk around the class playing the keyboard, especially with the electronic sounds available to use. Wonderful product for the on-the-go music teacher =)
5

Portable Bluetooth Speaker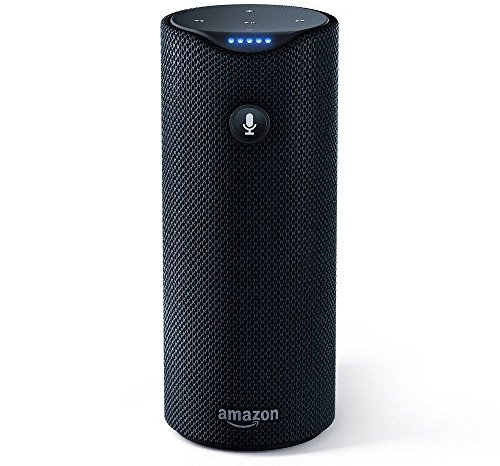 Price: $129.99 at amazon.com
This Is What People Say:
All in all, I couldn't be much happier with the Amazon Tap. It really is the Echo's little sister, and it gives me all the functionality of the Echo with one big bonus: total portability. Some people might be put off by having to push the Talk button in order to communicate with the Tap, but that's a very small price to pay in exchange for being 100 percent cord-free. At the introductory price of $129.99, the Amazon Tap is an incredible bargain. It's one of the coolest technological devices I've ever owned. As great as the Echo is, in my mind the Tap is even better. Alexa, I'm in love all over again.
6

Dell Triple Display Docking Station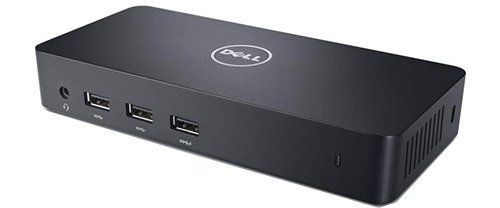 Price: $99.99 at amazon.com
This Is What People Say:
I purchased this as a replacement for my PR03X dock and it's an EXCELLENT replacement. For one thing, I can use it with all my laptops, not just my Dell. I have a Lenovo Yoga (my wife's), a Macbook Air (2011 with OS 10.9 - which required the software from displaylink.com and my work Dell laptop. All 3 work great with this little hub. And it is pretty small and lightweight.
7

Dell IPS Monitor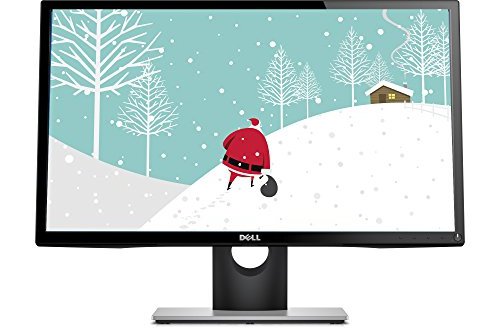 Price: $99.99 at amazon.com
This Is What People Say:
This monitor is bright and reproduces colors vividly. Monitor has good black levels and images are beautiful. Did not observe any back-light bleeding. It has a matte screen and helps if you have a bright background. Easy to navigate on screen display with 4 physical buttons. Wish if it had a display management software.
8

Portable Bluetooth PA Speaker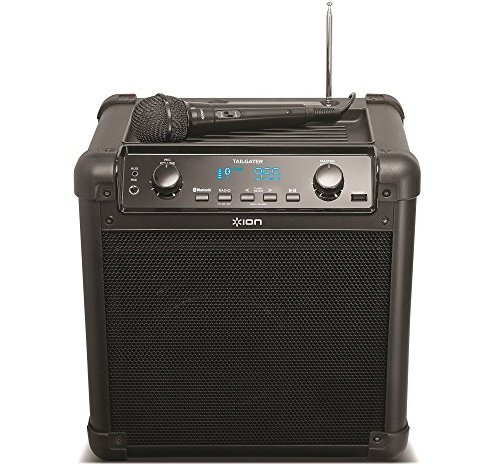 Price: $99.00 at amazon.com
This Is What People Say:
I love this product so much that I went ahead and purchased 4 more for other family members. They have been thrilled with theirs and each is working perfectly.
9

Fitbit Heart Rate + Fitness Wristband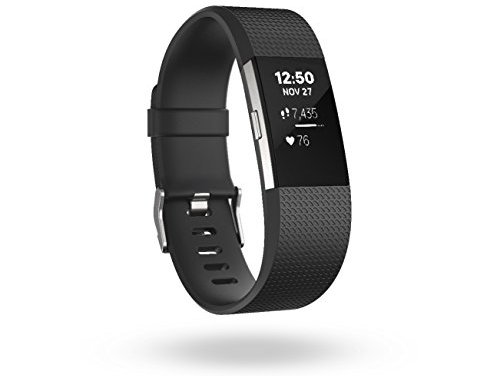 Price: $149.95 at amazon.com
This Is What People Say:
This is the mid tier product for Fitbit. It replaces the original best selling Charge & Charge HR. Steps, Flights, Heart Rate, Calories Burned, Connected GPS (shows a little map post workout when tied to your phone, and yes, you need to bring your phone with you on walks/runs), and notifications (as of now, just texts, calendar alerts, and displays phone number of incoming calls). Great intro watch/tracker to be your first Fitbit. Does pretty much everything.
10

Triple Driver in-Ear Headphones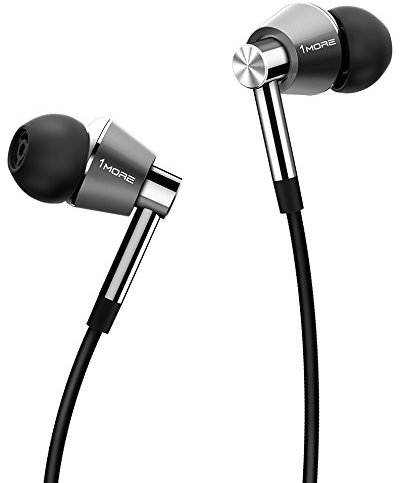 Price: $99.99 at amazon.com
This Is What People Say:
LOVE. THESE. BUDS. Here's the thing. You ever go on a wine tasting? I did it once. I was surrounded by people swishing it around in their mouths saying things like, "Ooooo this has earthy tones of soil and aged manure really hitting the back pallete" or "I feel like the fruitiness is overbearing and I prefer a more subtle chocolatey almond that was allowed to breathe over a bed of charcoal dust for at least 972 hours." And I'm like, "It tastes good". Or. "This tastes like the inside of the septic tank on Satan's Winnebago." I feel the same way about "audiophiles" that I do "wine tasters" when it comes to headphone reviews. I'll probably even get crap for calling em "headphones". Someone's going to tell you your ears aren't "sophisticated" enough and that their ear canals were crafted from unicorn hair gently melted together with Ray Charles' cremated ashes. But I'll just tell you this: these are the best pair of $100 buds I've tried. Why? Because they sound awesome. Why else? Because I've tried other more "name brands" and spent twice this (or more) and the sound is equivalent, sometimes better. If Audiophile McEgotrip wants to tell you your opinion is invalid because you don't possess his/her "trained ear", might I suggest reaching into your pocket and pulling out a middle finger. "Quality" is defined by the ears that are listening, and if you love the quality, then there's nothing more to say. Enjoy the music. Try these 1More Triple Driver buds. I'll probably get a bunch of "not helpful" votes from all the Barry & Dick clones from the movie High Fidelity, and that's fine. But while they're all standing in line waiting to ride the High Horse, I'm over here eating a Creamsicle on a hammock with Miles Davis penetrating my soul through a pair of incredibly high quality earbuds that I didn't need to forego paying this month's rent to acquire. In Music We Trust. Cheers, folks. ;)
11

Madden NFL 17 - Standard Edition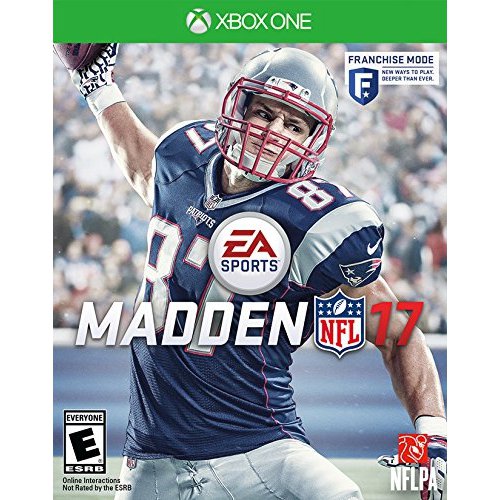 Price: $39.99 at amazon.com
This Is What People Say:
Graphics are fantastic as usual, the presentation is A grade and feels like you're watching a Fox game on Sunday. The players face scans are fantastic and probably a tad better than 16 and you'll see a ton of new tackle animation. The coaches are eerily like their actual counterparts, even more than last year and I thought it looked great in 16. So much love was to make this look more real than it already did, and Madden 17 gets nearly everything right in the graphics department and everything feels like you're watching a real NFL game on TV. Great overlays of constant stats, *but not obtrusive or distracting* and you'll always be kept up today with the little stats throughout a game or during your season/franchise mode.
12

Fire Tablet, 7" Display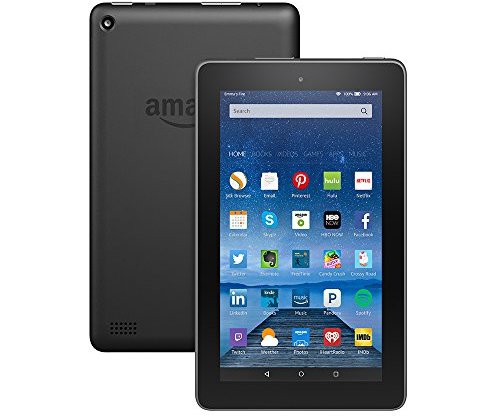 Price: $49.99 at amazon.com
This Is What People Say:
I pre-ordered this for my wife mostly to use as a Kindle E-reader as I figured the tablet would be slow and the display would be less than impressive. I was wrong. What a bargain this little beauty is! This model cost $49.00 but it comes with ad's displayed on the lock screen when your tablet is dormant. Once your screen times out, they disappear. You can pay $15.00 up front to get an ad free version so I assumed to unlock the tablet I'd have to spend 15 to 30 seconds looking at an ad for Amazon Prime, or a product from the daily specials section of Amazon.com I abstained from paying for Ad removal and was pleasantly surprised to find that the ads are only on the lock screen and that as soon as I unlock the tablet they disappear immediately.
13

All-New Echo Dot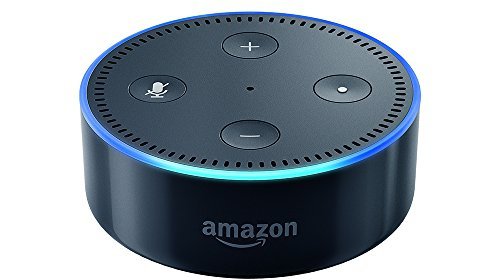 Price: $49.99 at amazon.com
This Is What People Say:
My brother Robert who has been bed ridden and paralyzed with Multiple Sclerosis from his neck down for more than 30 years now has a new friend named Alexa! He was in tears with happiness when Alexa played 70's music, played Jeopardy, answered all his questions and wakes him up every morning. Thank you Amazon for giving my brother a new bedside companion.
Happy Holidays
Roy
14

Fire TV - Streaming Media Player

Price: $89.99 at amazon.com
This Is What People Say:
I'm a big geek… I have tons of boxes and electronic toys… I even have several Google TVs which are now outdated. I'm pretty blown away by this box, and the amount of "content apps" available. For instance the unknown "Pluto TV" app has over 100 HD streaming stations. Some of them obviously aren't great, but it's definitely enough to keep you busy. For hours on end. Some of the channels have an hour or two of programming and just loop over and over again, but there's enough content on other channels to keep you busy for days.
15

Oral-B Pro 5000 SmartSeries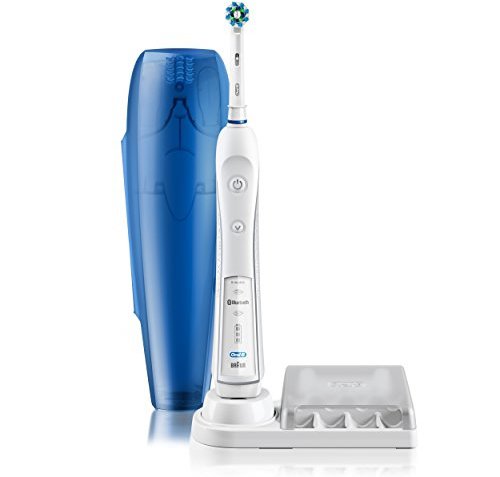 Price: $75.00 at amazon.com
This Is What People Say:
Best toothbrush ever! I have had over $20k worth of work put into my teeth so I knew I had to invest in a top of the line toothbrush to help and I am glad it was this! Along with the free Oral-B app it has helped me keep track of my brushing habits, improve them and even make sure I am doing it right! (by not applying to much pressure etc.) along with giving tips and helping improve my dental habits.
16

Huawei MateDock Multiport Adapter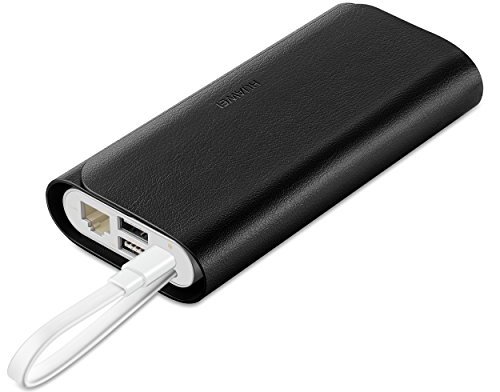 Price: $49.00 at amazon.com
This Is What People Say:
I plugged in power to the USB Type-C port, two USB sticks, and an ethernet cable (and my MacBook). They all worked fine at the same time. My laptop was charging, on the network with WiFi off, and I could see both USB devices (8GB Corsair flash drive and some 30 GB external 1.8" HDD).
17

LG 32-Inch IPS Monitor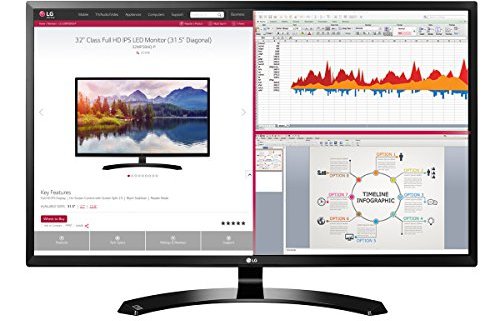 Price: $199.99 at amazon.com
This Is What People Say: Can you believe this?? Wasn't it just a couple years ago, when a 1080p monitor of this size would cost at least $400? Not only is this monitor HALF the price, but it includes with it all the 2016 goodies, like updated connection ports, and the goodness that is LG IPS technology. Granted, this is not the same quality as LG's other premium panels, but for everyday use, such as emails, spreadsheet, surfing the net, videos/movies, etc., then this is an excellent monitor for its price. To be honest, at this size and resolution, I could make out the jagged edges of the fonts and other pixels, even after I used Windows 10's font optimization program. Monitors are different from TVs - you are sitting about two feet away from the screen, as opposed to at least five/six feet away, so for TVs, a 1080p screen can look great even up to 50 inches. However, with monitors, in my honest opinion 32 inches is the max you would want to go for 1080p resolution(1920 x 1080 pixels).
18

Compact Wireless Smart Speaker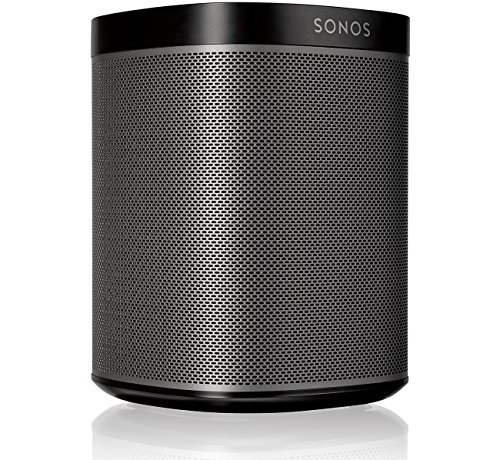 Price: $169.00 at amazon.com
This Is What People Say:
When these came out last week, I got a single P:1 "For the kitchen and so we can stop lugging around the bulky P5.". It sounded great. So good actually, that my wife told me to order another one for our master bedroom. When it arrived I paired them to see if that made a real difference. Wow. Equal if not better than the C:Amp/Speaker combo (which ran $750) and much better than the single P:5. So then she insisted we buy another PAIR for the master bedroom. Suggestions of buying more 'gadgets' are a very rare occurrence in this household, I assure you... I think they have a winner on their hands.
19

Amazfit A1603 Arc Activity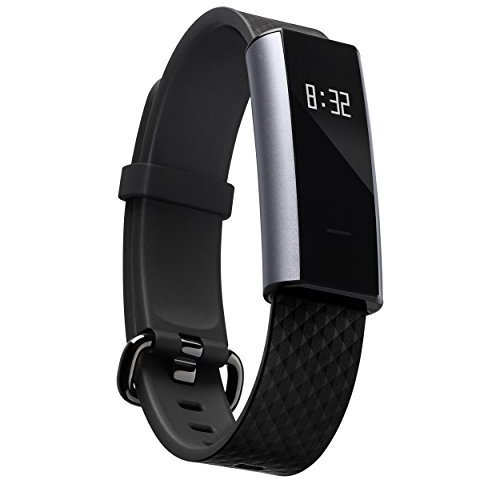 Price: $49.00 at amazon.com
This Is What People Say:
I just received it and I do like it so far. Disregard the 1 star review it does have the alarm function you have to set it in the phone application. The tracker is an awesome product with minimalistic style. The step tracking is accurate and it tracks my sleep well. The sleep tracking feature is automatic which is awesome because you can't forget to turn it on. The battery life is pretty amazing being that I've have this tracker on for three days straight and it's showing 96 percent battery. It's also really water resistant so you can shower with it on and not have to worry. The only thing I see that isn't perfect is that I have to sometimes switch the band to the inside of my wrist to get accurate readings on the heart monitor. But that may just be me though. Also the companion app is really easy to use and fully featured. BUY IT. If you are looking for a cheaper alternative to more expensive models that's fully featured and still looks premium you found it.
20

Bluedio Stylish Wireless Bluetooth Headphones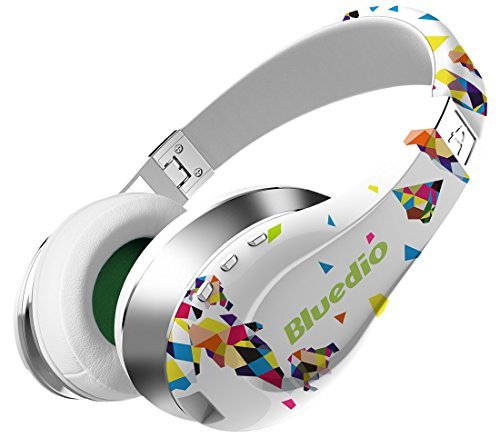 Price: $59.99 at amazon.com
This Is What People Say:
I've learned my lesson, if they are Bluedio they are pretty good. ok the sound is really nice with the 3d audio turned on. To do this momentarily hold volume up and the multifunction button . To turn it off hold the volume down and the multifunction button. Both times youll hear a bell sound. They announce power on and power off, just like other bluedio earphones.
21

FIFA 17 - PlayStation 4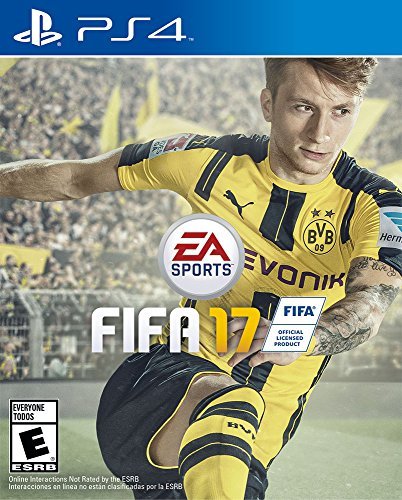 Price: $39.99 at amazon.com
This Is What People Say:
So far, the game play is excellent! It's much better than Fifa 16. And it avoids some disadvantages of Fifa 16 such as using PACE PACE PACE as an only way to play. Now in Fifa 17 Pace is less effective, PASSING is more effective. As in the real world.
22

GoPro HERO5 Session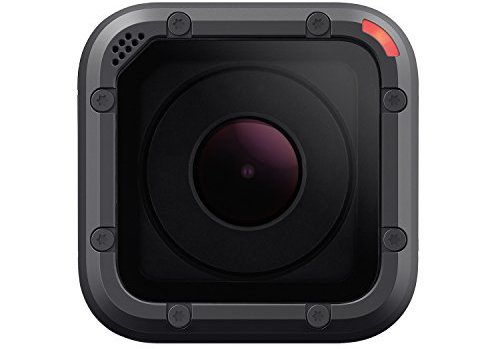 Price: $299.00 at amazon.com
This Is What People Say:
I use this camera to film some of my casual adventures.
I had started off filming with an awesome camcorder, and took a hit to my video quality when I decided to switch to the Hero Session. I thought the convenience of the Hero Session made up for the hit to video quality. But now w/ the Hero5 Session I get the best of both worlds: Extreme convenience with great video quality.
23

All-New Fire HD 8 Tablet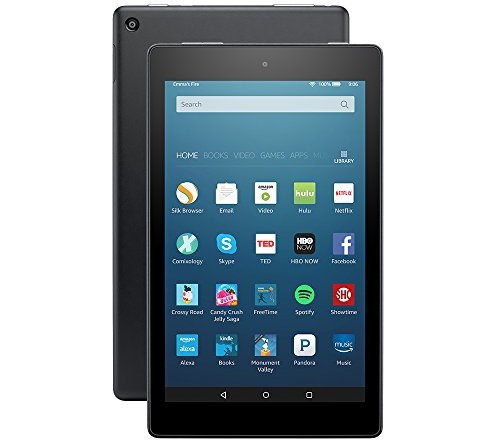 Price: $89.99 at amazon.com
This Is What People Say: :
BEST NEW FEATURE:
The price has been reduced! The 16 GB version of the old device cost $169.99 with special offers (ads). The new 16 GB version costs 89.99 and you can get a 32 HB version for $30 more.
24

Amazon Echo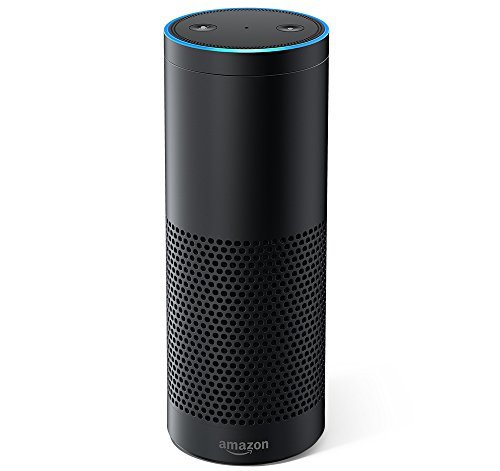 Price: $179.99 at amazon.com
This Is What People Say:
LOVE OUR NEW ECHO! I have been watching the reviews online and checking with friends that have purchased the Echo to see how much they liked or disliked its features. Last person I talked to went on and on about all the things there were using it for and that persuaded me it was time and Amazon Prime Day was the perfect opportunity to go for it. Amazon did a fantastic job of creating this tubular info-taining command center! There are so many cool and awesome things its able to do that I'll hit the highlights that work for our household. First, we love that it follows your voice in the room (the circle lighting will show which direction it is 'listening'), the speaker is wonderfully balanced, so whether listening to music, the news or to Alexa speaking, I have nothing but high marks for its sound quality, given its size. Next, set up (after downloading the app to our iPhones) was quick, easy and very intuitive. The more you look over the app, the more you will realize a world of 'skills' (as Amazon refers to them - we've nicked named them "echolettes" LOL) that the unit is able to perform once they are turned on and you master the right sequence of keywords to initialize them. We've added things to shopping lists, while asking about the weather and our calendar of events and then asked Alexa to change the temp of our Nest thermostats in various parts of the house, simply by saying her name and then our commands, sometimes sitting in the living room or simply pass through - she is always there listening and ready. We've ordered some LED programmable lights and I can hardly wait for Alexa to help set the mood in the house, room to room, all from a simple voice request. Even though we are fairly tech savvy and have phone, tablets and watches that can control devices, its HUGE to just ask for something and a pleasant voice setting it in motion.
25

Roku Streaming Stick

Price: $47.98 at amazon.com
This Is What People Say:
The Stick can pair with Roku's mobile app to browse and select channels to stream and it should allow for cross-media searches so, for example, you can see where on the (major) channels/services a show or movie may be available and at what price. Also, unique to Rokus at this time, the 'My Feed' will track for you movies and shows and update you when they become available on a new service, when prices of purchase or rentals change or when they can be streamed for free on a particular service/channel.
26

Alesis Beginner Digital Piano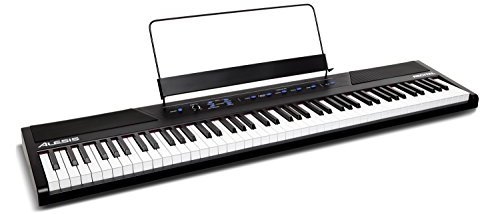 Price: $209.99 at amazon.com
This Is What People Say:
This is a super value, a full-size 88-key digital piano that works very well. Sound quality is excellent; the piano & other patches are solid. Key action is in between a keyboard & hammer-action; good spring action. It's full-size fun. At 15 pounds, it's solid and doesn't slip around, it's built strong and sturdy.
27

Philips Norelco Hybrid Electric Trimmer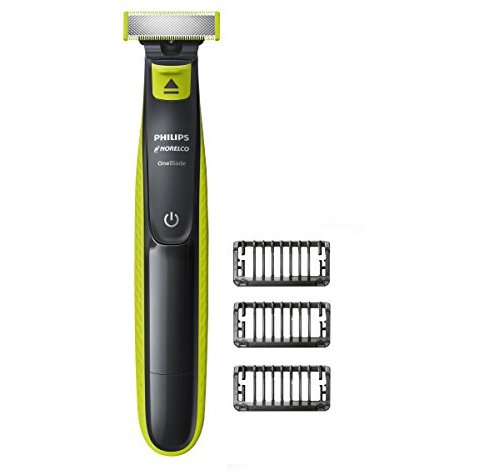 Price: $34.95 at amazon.com
This Is What People Say:
Finally found the perfect shaver. I'm sure I am not alone when it comes to trying so many blades and razors to find the perfect shave. I have tried everything from a double edge razor to dollar shave and Harry's. 2 blades to 5. Nothing has worked better than this!!
28

Bose Mini Bluetooth Speaker II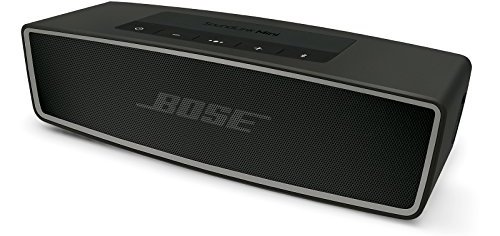 Price: $179.00 at amazon.com
This Is What People Say:
- Longer battery life
- Longer Bluetooth range
- Multi-function button for changing songs
- MICRO USB CHARGER!!!
29

Fitbit Flex 2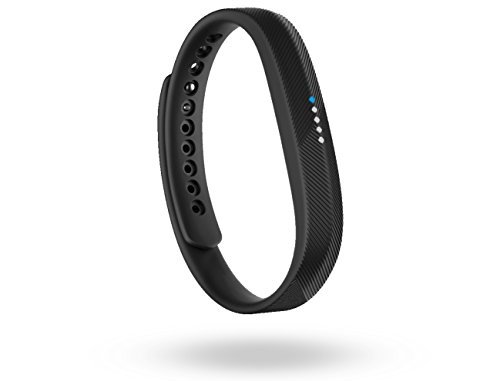 Price: $99.86 at amazon.com
Do we really need to tell you anything about the Fitbit?
30

Beyerdynamic DT 770 PRO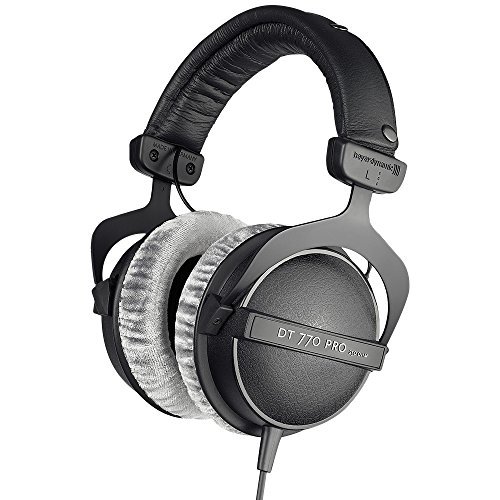 Price: $133.43 at amazon.com
This Is What People Say:
I graduated to these headphones from Sony MDR-7506 and never looked back. I'm on my second pair now and for $199, they are worth every single cent and more. These headphones completely engulf your ears and are very comfortable, it feels like two pillows resting against your head. I'm a programmer and I wear these babies all day long. What I really like about them is that you can blast your music and it doesn't escape them so you don't annoy the people around you. On the flip side, once you put them on you can't hear ANYTHING from the outside world which is what I like too. As far as the music goes, pretty bassy and especially suited for rap and hard core techo music with a deep bass line. The pure highs are a bit lacking. But this is a bass head's headphone and I love them. They're also as strong as iron. I can throw them around the room, in my backpack, sleep with them. Hell throw them on the wall for no reason and they're as good as new. The only cons I can think about is that they look pretty stupid when you put them on. They're HUGE. But that's the nice thing about being a programmer you can look as ridiculous as you want.
31

The Elder Scrolls V: Skyrim, Special Edition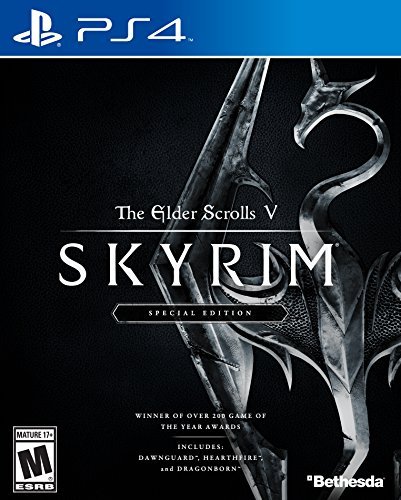 Price: $37.87 at amazon.com
This Is What People Say:
Bona fides - 500 hours on two PS3 playthroughs, 250 hours on my PC playthrough. Needless to say, I love this game. The only game I've ever spent more time with is Bad Company 2. There's really no need to extol Skyrim's virtues here. Anyone who's played already knows what a fun game it is.
32

Nikon COOLPIX L32 Digital Camera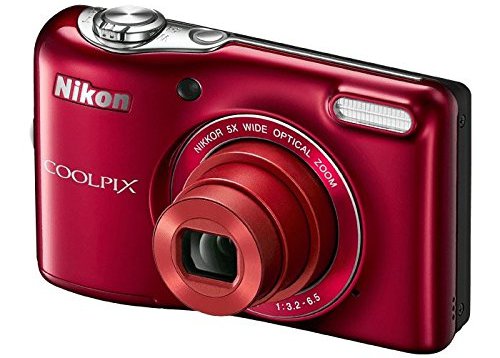 Price: $119.95 at amazon.com
This Is What People Say:
Great Camera = Outstanding quality photos and videos!!
33

Fire Kids Edition Tablet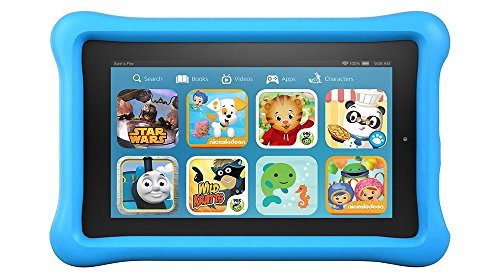 Price: $99.99 at amazon.com
I've ordered one of these for my niece (along with some headphones) so she'll happily play for hours.
34

Amazon Fire TV Gaming Edition, Streaming Media Player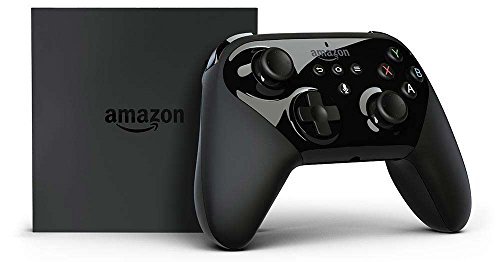 Price: $129.99 at amazon.com
This Is What People Say:
Now I'm not a tech gUru and I don't have the latest greatest anything, the only thing that's curved is my belly and the only thing that's 4k is my credit card balance (thanks prime), but I have used the Fire TV ever since it was released and I loved it. I can even watch the screen saver for over an hour and just melt into the couch.
35

AirJamz App-Enabled Bluetooth Music Toy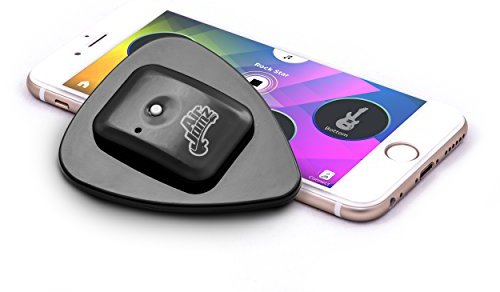 Price: $49.99 at amazon.com
This Is What People Say:
The Airjamz has been a hit with all ages that I have shown it to. As a person with little to no musical ability, the Airjamz allows everyone to let their inner Rockstar shine. I brought it to my office and watching the laughs it brings out of people is priceless! Even my younger cousins, who initially thought they were "too cool" to let loose and rock out, are now obsessed. With the holiday season right around the corner, the Airjamz is the perfect activity to bring lots of laughs to family gatherings!! I had my doubts, but this product has exceeded expectations.
36

Sphero Star Wars BB-8 App Controlled Robot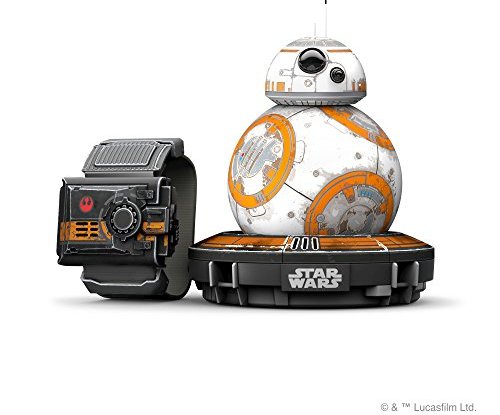 Price: $199.99 at amazon.com
This Is What People Say:
The $149.99 MSRP may be restrictive to some, but if you have some money that you can put into having one piece of Star Wars Episode VII memorabilia, the Sphero BB-8 is something great to consider. I had no problems with operation. Enjoyable and to me, worth it!
37

Huawei Portfolio Keyboard Matebook Portfolio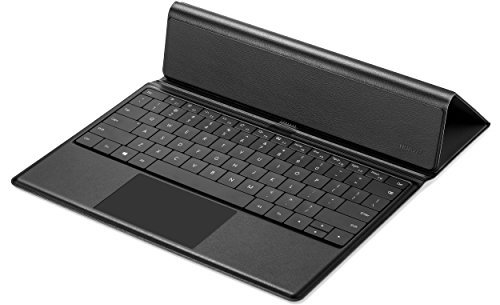 Price: $49.00 at amazon.com
This Is What People Say:
I plugged in power to the USB Type-C port, two USB sticks, and an ethernet cable (and my MacBook). They all worked fine at the same time. My laptop was charging, on the network with WiFi off, and I could see both USB devices (8GB Corsair flash drive and some 30 GB external 1.8" HDD).
38

MOOV NOW - 3D Fitness Tracker & Real Time Audio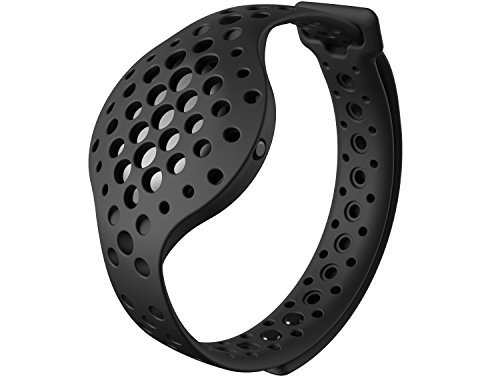 Price: $59.99 at amazon.com
This Is What People Say:
Running/Walking: I'm not an avid runner and after using the app I've learned nor am I even a good runner. But it actually encourages me 1) to run more because I like the feedback 2) to improve my lackluster running ability. You strap it to your ankle and select the running program best suited to your needs, or just open the run my own way.
39

Bluedio U PPS 8 Drivers Bluetooth Wireless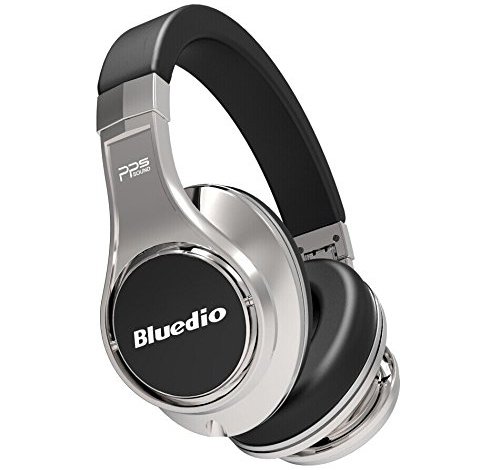 Price: $99.99 at amazon.com
This Is What People Say:
I've updated the headphones with Bluedio's latest firmware. Customer support was excellent. After the update, the "popping" is now gone. They also now "remember" 3D mode. Before if you paused the music for more than 5 seconds, you would have to re-enable this mode. This mode is also now "remembered' even when the headphones are turned off. This was not the case on the previous firmware version. Upgrade instructions needs work, but I'm much happier now.
40

Watch Dogs 2 - PlayStation 4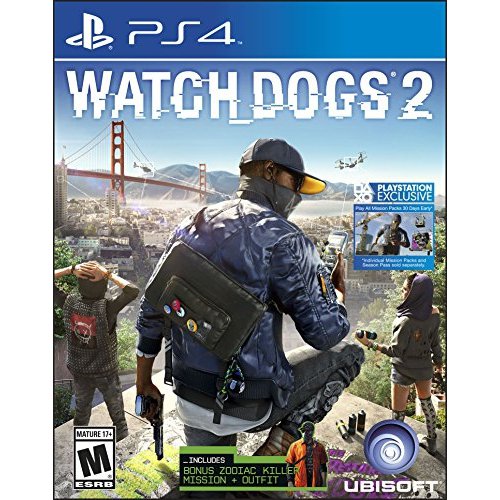 Price: $59.99 at amazon.com
This Is What People Say:
If you want a giant playground of San Francisco, Oakland and the surrounding city, parks and forest areas to explore in a game that lets you alter the game world like few open games before it, Watch Dogs 2 surpasses the positives of Watch Dogs 1 while delivering a fun adventure for open world gamers. Marcus has a ton of different uniforms and clothing combinations he can wear, so you're more than likely to find the style that you find appealing to represent yourself. Hop in a car, on a motorcycle, into a boat, truck, SUV, whatever you want and head out for the next sight seeing location or mission. This time, you also have your handy Drones to assist you, including the helicopter Drone for flight, and the little RC Car drone for infiltration. The drones are a big part of the fun of Watch Dogs 2 and are easy to control, along with Marcus, who has a lot more agility to climb things and reach new heights to see the beautiful world (and 1080p PS4 graphics) before you. Lots of activities to do as well, and you can upgrade your character outside of missions, which is nice.
Recommended.
41

Amcrest ProHD 1080P Wireless WiFi IP Camera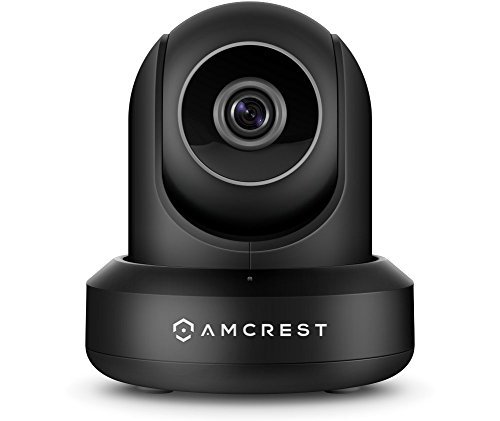 Price: $99.99 at amazon.com
This Is What People Say:
This is my first purchase of any security cameras. My brother has Nest cams so I was looking into those. He loves them. As I was doing my research I came across these Amcrest ones for half the price. I read many good reviews so I figured I'd get one and give it a try. It was a great decision that I will never regret. The camera was well packaged and looking at the packaging, you would think that there is a VIP in there. This camera over exceeded all my expectations.
42

Numark Party Mix | Starter DJ Controller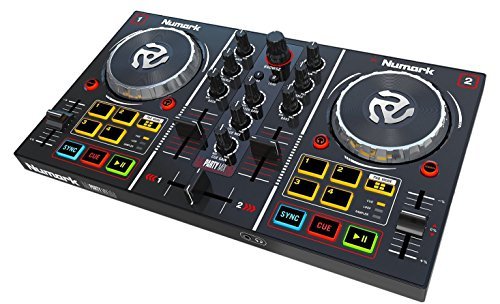 Price: $99.00 at amazon.com
This Is What People Say:
Smart software. The DJ software will automatically detect BPM (or, speed) of imported tracks and sync drum loops or sound effects, so anything you load in should be "on beat" automagically. I added a couple of the include riffs and recorded a decent dance track right out of the gate, my first live performance would only need a few minutes of edits to be a releasable studio track. Love it.
43

Braun Series Electric Foil Shaver for Men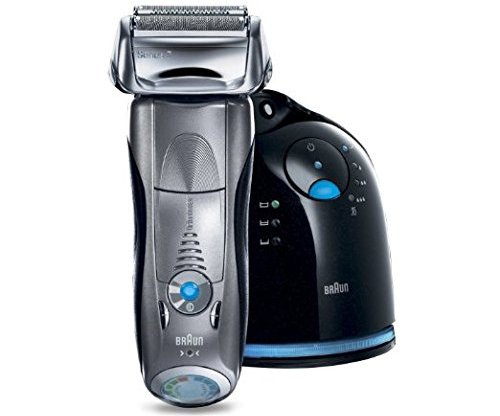 Price: $148.00 at amazon.com
This Is What People Say:
Lots more that I could say about these razors, but this review is already way too long. If I had to pick just one, I'd go with the Braun. While not perfect, it excels in several areas and feels the best. It also offers three settings (gentle, normal and intensive) that vary the speed of the cutters, a feature the other two lack. I find that very helpful. Plus, replacement heads are easily available and often discounted (as are the cleaning cartridges). But, the 3D and the Panasonic are also very good shavers and will get the job done. If you are willing to spend the money, any one of these would be a good choice.
44

Logitech K780 Multi-Device Wireless Keyboard

Price: $64.97 at amazon.com
This Is What People Say:
I've been using Logitech keyboards for many years from the Solar wireless, illuminated, K380 along with some of their gaming keyboards and this is probably my favorite non gaming keyboard so far!
45

1byone Belt-Drive 3-Speed Stereo Turntable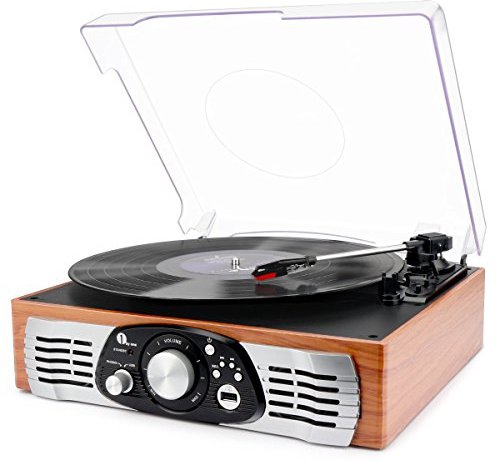 Price: $49.99 at amazon.com
Not joined the latest vinyl craze yet? Did you know vinyl albums actually outsold streams and downloads this past 12 months. Any music lovin' man needs a turntable.
46

Fitbit Alta Fitness Tracker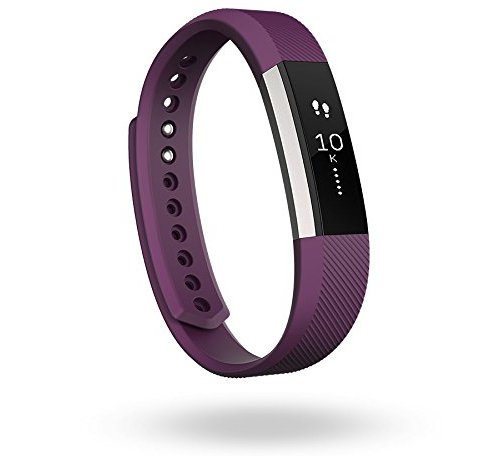 Price: $128.95 at amazon.com
This Is What People Say:
I don't usually buy the latest greatest thing, but I've been saving up and researching this since it came out & wanted to finally buy it! Product has worked awesomely since Day 1. I spent a LOT of time researching which Fitbit I wanted to upgrade my Fitbit Flex from. I'm not 'techy' but I love that it's SO easy to set up. It shows the time/texts/calls/steps/battery level/miles/DAY & Date. I DID have the Fitbix Flex set up before, so maybe that's why it's easier. I'm a plus size woman, but I got the Small size, and I have plenty of room to spare.
47

IFrogz Audio - Impulse Wireless Bluetooth Universal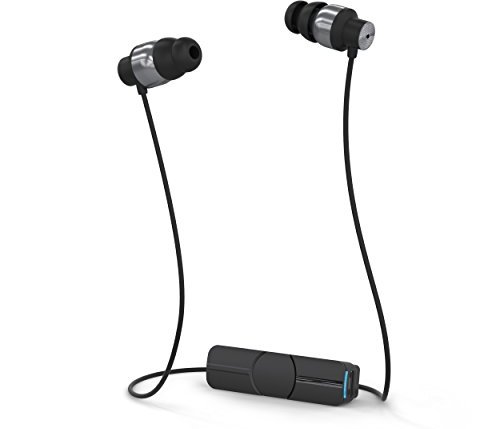 Price: $39.99 at amazon.com
This Is What People Say:
These are some of the best bang for your buck Bluetooth wireless headphones. They sound great and the control modular keeps the weight off the ears. They connect quickly to my phone. They come with 3 different ear tip and stay in my ears when I exercise... Overall a great buy!
48

Xbox One S 500GB Console, Battlefield 1 Bundle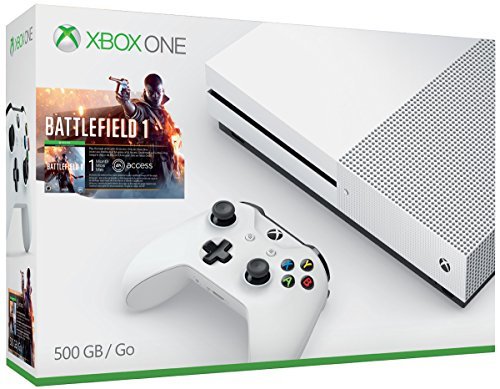 Price: $288.00 at amazon.com
This Is What People Say:
Higher capacity. You can now choose from models ranging from 500GB to 2TB. The extra internal space of the 2TB version was a huge selling point to upgrade.
49

SanDisk Ultra 200GB Micro SD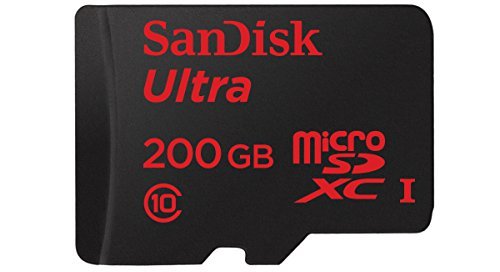 Price: $64.39 at amazon.com
This Is What People Say:
SanDisk will confuse people with their description and Amazon doesn't make it any easier. This isn't truly a uhs1 card based on it's model number. There's two types of this card but the difference in appearance in very small. The SanDisk ultra plus is meant for higher end cameras with bigger lenses and wider aperture like the dslr cameras that are rated for uhs1 and gopro hero 4 newer cameras etc. Both cards are rated as class 10, but camera devices rated at uhs1 will demand more and that's where the uhs1 comes into the equation. This especially applies for newer devices nowadays that will throw as much data as fast as possible onto the sd card per second.
50

Amcrest ProHD WiFi Wireless IP Security Camera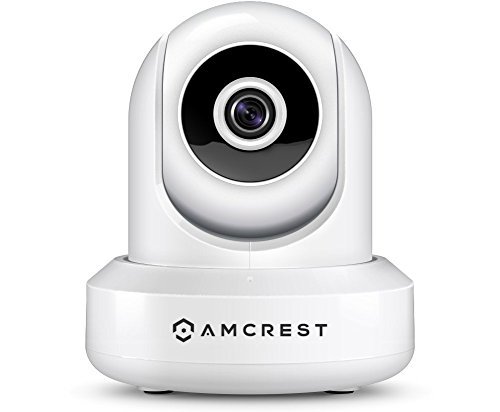 Price: $79.99 at amazon.com
This Is What People Say:
Software is pretty amazing. This area exceeded my expectations also. Every recording is pretty much recorded in a .dav format which can be converted to .mp4 within the Amcrest software or .avi with smart play. .dav files can be viewed with the Smart Play software. You can take snapshot pictures and even clip certain time segments of the recording.
51

Epiphone Les Paul Electric Guitar Player Package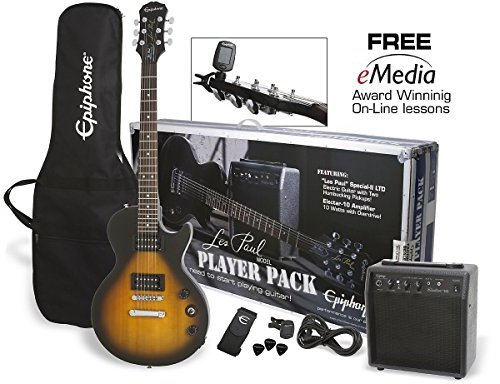 Price: $178.00 at amazon.com
This Is What People Say:
The finish and general fit and balance of the guitar are great. There was a time when budget guitars screamed cheap and were quite obviously low class in a lot of areas. Those days are past with the Epiphone LP Special II.
52

Infiniti Pro by Conair Curl Secret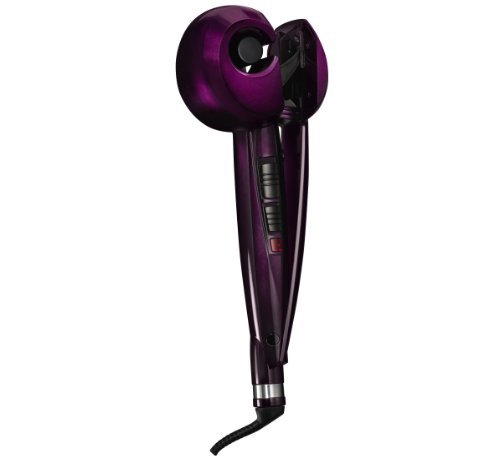 Price: $69.99 at amazon.com
This Is What People Say:
I don't use any product or sprays to get the curls to stay, which AMAZES ME, because again, I have always been the type to lose my hairstyle before I even get to an event. It is shocking to come home from an event hours later and have my curls intact, especially without use of any styling sprays or products. I have even gone to bed and woken up with my hair still curly (albeit sloppy bed-head curls). I don't know what that other person was talking about being disappointed that their curls last "only" 2 days - this isn't a PERM, it's a daily styling tool.
53

AmazonBasics Laptop Stand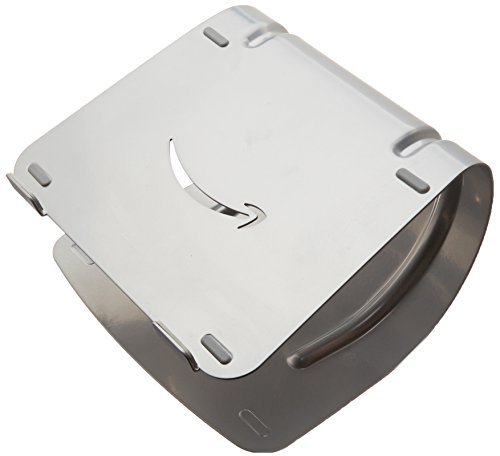 Price: $19.99 at amazon.com
This Is What People Say:
This stand, just like its inspiration the mStand Laptop Stand by Rain Design (http://www.amazon.com/Rain-Design-10032-mStand-Laptop/dp/B000OOYECC) is a fantastic little accessory.
54

Sonos PLAY:1 Compact Wireless Smart Speaker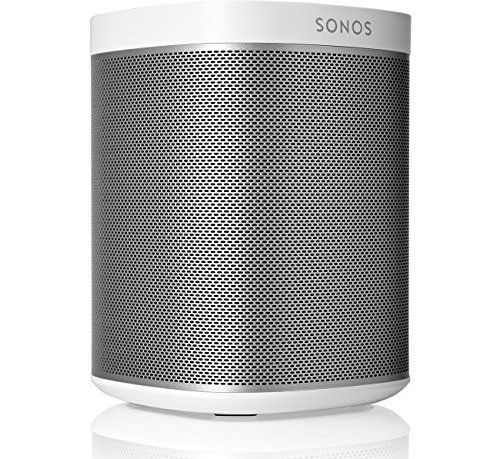 Price: $169.00 at amazon.com
This Is What People Say:
We owned one play:5 ($399) and also have a Connect:Amp paired with two Audioengine P4's (White) in the living room ($499 + $249). Love the sound, but since Sonos stuff is rather pricey I postponed getting more.
55

Fossil Q Founder Gen 1 Touchscreen Smartwatch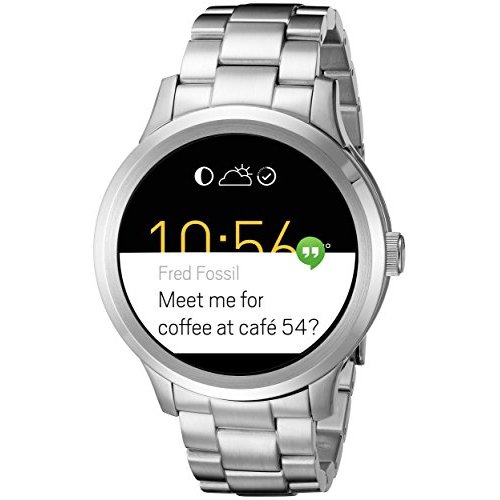 Price: $205.99 at amazon.com
This Is What People Say:
In regard to the physical features of the watch, I believe it is my nicest looking watch among all of my traditional analog watches. The stock metal band seems highly durable and looks sleek as well. Subsequent to unboxing, I find I will definitely need to take my watch in to a jeweler who can remove about two links or so. I have relatively smaller wrists, so fitting my hand through the opening of the watch was like rolling a Hot Wheels racecar through a normal sized tunnel on the freeway. I don't know if the manufacturers at Fossil got their influence of crafting the set band circumference from Popeye the sailor, but it is nothing a little bit of tinkering at a jewelry shop can't resolve. Watch face included, this watch appears to be a real traditional watch whose screen is illuminated by light depending on how high or low the brightness is selected, and a sleek looking one at that.
56

Bluedio U Premium High End Wireless Bluetooth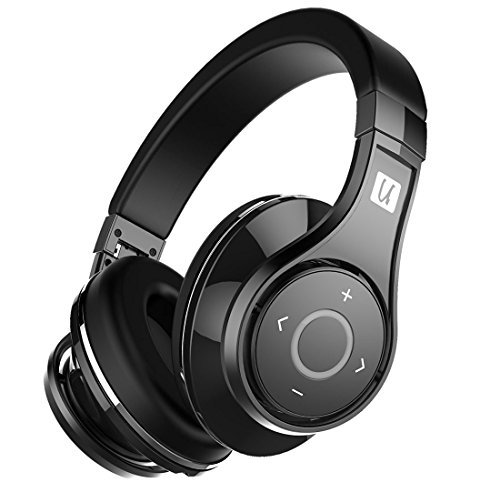 Price: $87.99 at amazon.com
This Is What People Say:
I like the fact that when they are powered on or off, it actually says "powering off" or "powering on". With the R+ version, you had to pay attention to the flashing colors and the sound. I find the new way much better. I believe the construction of these are better than the previous version as well. They seem sturdier and are also more comfortable. After a few hours of using the R+ versions, I would have indentations on my head from the patterned foam cushioning, but with these the entire head band is smooth, thus not leaving marks on my head. I also find the ear cups as comfortable as any headphone I've ever tried.
57

Logitech Proteus Spectrum Tunable Gaming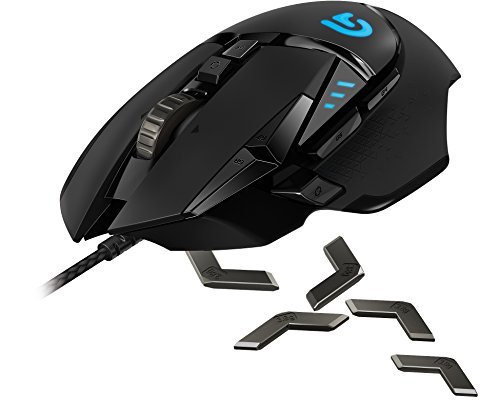 Price: $59.99 at amazon.com
This Is What People Say:
We have now had this mouse for almost two months and my husband is very happy with it. Initially, he was hesitant on purchasing this mouse because of the cost. He typically prefers to spend about $50 for a mouse and this one was $30 more when we bought it so this mouse was a bit more expensive than his usual purchase but it is really growing on him after using it for a couple months. When I first laid my eyes on the mouse, it looked like it's something from the future with how technical it looks!
58

Singing Machine Bluetooth Karaoke Pedestal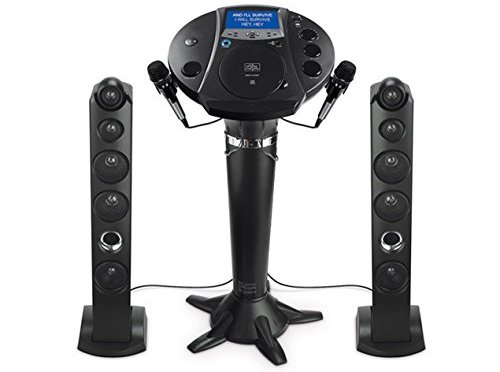 Price: $162.34 at amazon.com
This Is What People Say:
I received this for my birthday to replace an older system and I checked tons of reviews before purchasing. It works with all my purchased CDGs and hooks up to my TV no problem. I was able also to hook my laptop up to the TV and play Karaoke songs from Youtube on the tv and sing through the speakers. Fun! I did not test the flash drive or Bluetooth yet, but the slot in front of the CDG drive makes a nice spot to keep the case for the "in use" CDG.
59

All-New Kindle E-reader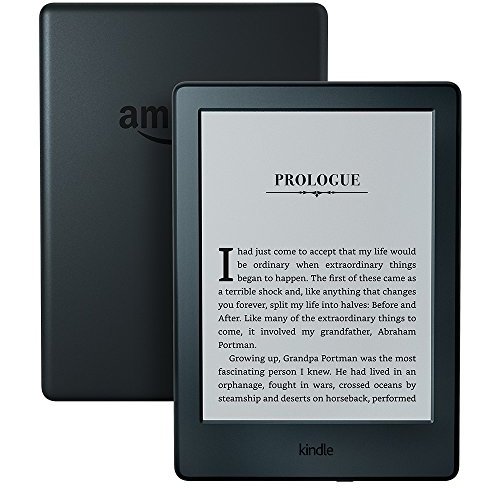 Price: $79.99 at amazon.com
Some things just never lose their appeal do they?
60

NETGEAR Nighthawk X4 Ultimate Gaming Router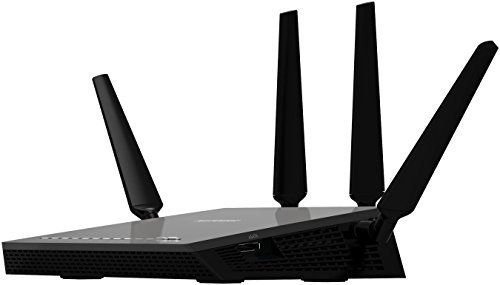 Price: $219.99 at amazon.com
This Is What People Say:
The bottom line is that if you have products that support Wireless AC or plan to future proof, this router could be great for you. If you don't have a super fast Internet connection or have devices that only support Wireless N or lower, you might be better off spending half as much and getting a high quality Wireless N router.
61

UE MEGABOOM Wireless Mobile Bluetooth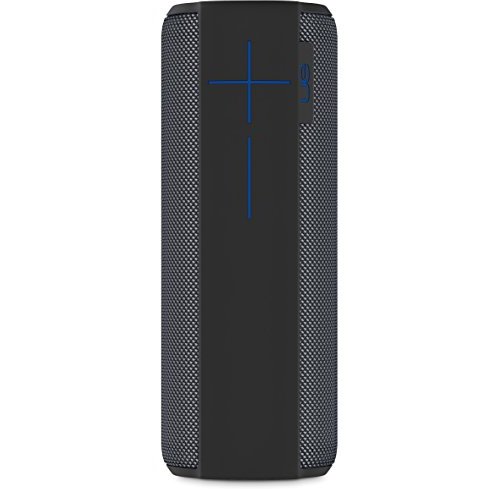 Price: $229.99 at amazon.com
This Is What People Say:
The Megaboom is a nice speaker, but I deducted one point for the recharging issue with Smart Bluetooth off (to save battery power) and the poor EQ implementation. If you only plan to use the speaker indoors, you prefer bass over treble, and you don't need very high volumes then you will be happier with the Infinity One or the Bose Mini. If you want a speaker that you can take outdoors, you prefer treble response over bass response, you want high volumes, and you want a very long battery run time then the Megaboom might be perfect for you.
62

Samsung Gear Fit2 Smartwatch Large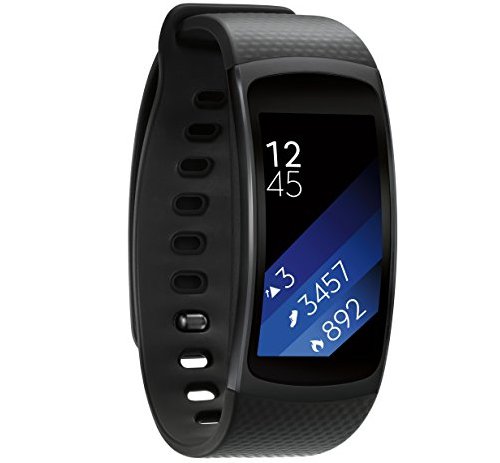 Price: $149.00 at amazon.com
This Is What People Say:
Battery life: I disabled the notifications and it has increased my battery life about 1 to 2 days (depending if I use the music player with my LG BT headset) (Having this feature enabled, your gear fit 2 will constantly stay connected to your mobile device).
63

Jamstik+ Portable App Enabled MIDI Electric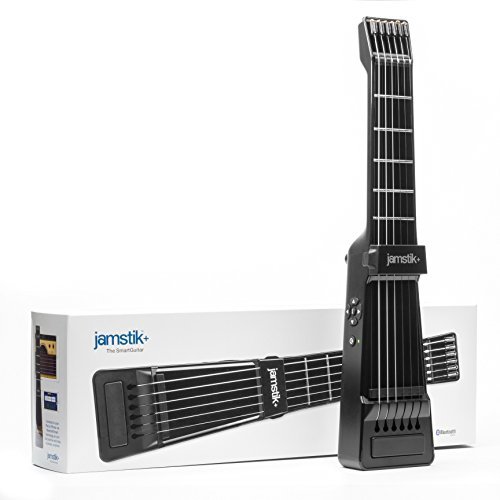 Price: $299.12 at amazon.com
This Is What People Say:
I would DEFINITELY buy it again, as well as recommend this to anyone interested in embarking on the beginning of their musical journey, or to any experienced musician who wants to express keyboard or synth lines in a familiar language & interface, the Jamstik+ is a great & powerful tool at an affordable price point!
64

Toshiba Canvio for Desktop External Hard Drive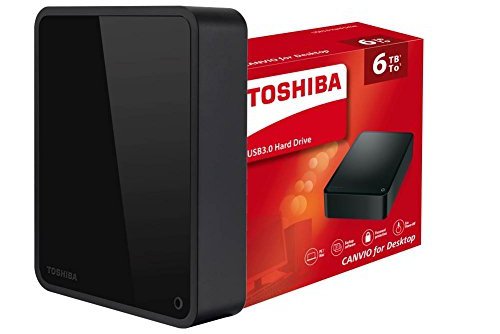 Price: $206.10 at amazon.com
This Is What People Say:
As a benchmark, I copied a 26,326,029,160 byte (~24.52 GB) file from my fast SSD (so that drive's speed should be negligible in the test) It took 146 seconds to copy. That's 180,315,268 bytes/second (171.96 M/sec). I'm certainly happy with that.
65

LG Electronics 25-Inch Screen LED-Lit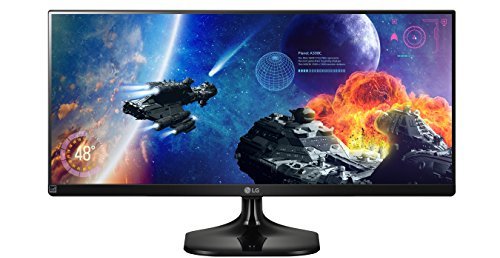 Price: $175.40 at amazon.com
This Is What People Say:
We purchased 4 of these for my husbands computer desk. He loves them! No complaints! Fully mountable and pretty light weight as well. .
66

Mackie CR Series CR3 - 3" Creative Reference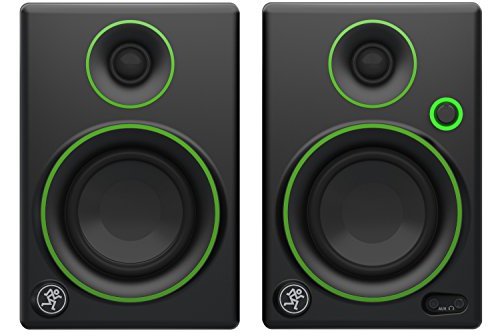 Price: $99.99 at amazon.com
This Is What People Say:
I would recommend these to anyone looking to get a set of quality monitors plus a Chromecast Audio if you want the wireless option. I would pick these over a Sonos 3 or 5 any day, unless I was doing the whole entire home wireless speaker thing, which I'm not.
67

Bose QuietComfort 25 Acoustic Noise Cancelling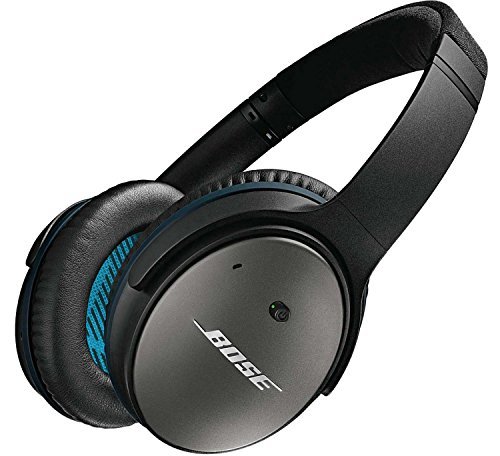 Price: $299.00 at amazon.com
This Is What People Say:
The QC25 is Bose' best noise cancelling headphone to date. As someone who has been using Bose QC headphones daily for 3+ years now, I think I can give this a reasonably educated review. I have owned QC15 (predecessor to these headphones) for about 3 years now, and have owned QC20 (in-ear headphones) since they came out. My musical tastes are varied: everything from Yiruma to Taylor Swift to Childish Gambino to Zedd. I listen at my desk at home, in the office, and on public transportation.
68

OtterBox COMMUTER SERIES IPhone 6/6s Case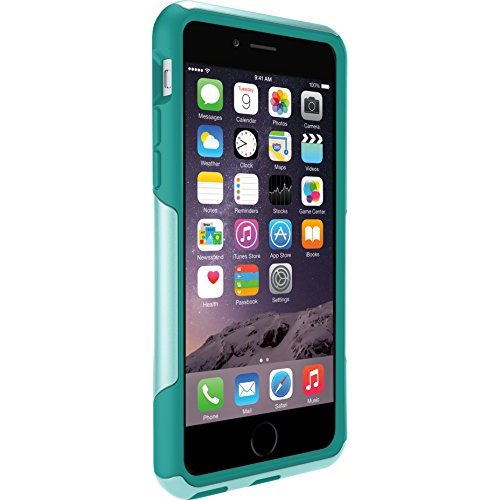 Price: $18.99 at amazon.com
This Is What People Say:
This Otterbox fits my iPhone perfectly! And I don't even need to comment on the quality and rugged protection that this Otterbox provides, it met and exceeded all of my expectations for Otterbox. Thank you for a great product, I will continue to be a huge fan of Otterbox. This case works perfectly with a ClearScreenz Iphone 6 and 6s Screen Protector .03mm Tempered Glass Protector screen protector, it applies very easily, no bubbles and is tempered glass so it really protects and keeps the feel of the original screen. Both of these products are perfect. Thank you.
69

Titanfall 2 Deluxe Edition - Xbox One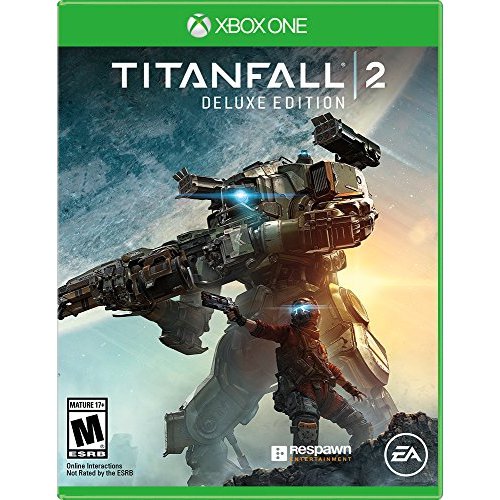 Price: $59.78 at amazon.com
This Is What People Say:
This game is a master piece for modern first person shooters! the gameplay is flawless, everything flows really well, the multiplayer is a ton of fun! The campaign is great! the story in games is what I care about and titanfall has it this time around. The campaign is only a few missions but each mission is really flipping long so you feel like you've played on a different level within a mission! its hard to explain but you have to play it for your self. If you want a fast paced fun shooter to play with your friends, Titanfall 2 should be your top pick and not infinite warfare
70

Fire HD 10 Tablet, 10.1" HD Display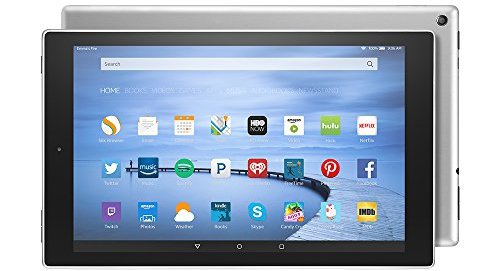 Price: $229.99 at amazon.com
This Is What People Say: I previously owned an Asus infinity with 10 inch screen until it died on vacation and I grabbed the smaller 8 gb fire during the one day sale. I could not get used to the small screen or lack of storage so here I am with the new 10 inch fire. If you liked your fire 7 you will love this. The 32 gb is sufficient itself for downloading tons of books, music, and a couple of movies and games but when you pair that with the ability at last to use a memory card (and it's about time Amazon makes a version that can do this) the storage is enough for even most power users! Set up is a breeze just follow the onscreen instructions. Within minutes out of the box I was surfing the web, checking my email and posting on Facebook. After charging the battery to full I streamed a one hour tv show from Netflix and when I checked afterwards the battery was still at 95 percent. I am writing this review on it right now. If you have prime you can download a movie to watch later without needing your wifi which is a big plus for me as we are in storm season here so when the power goes out I can at least watch a movie.
71

Pioneer Portable 2-channel Controller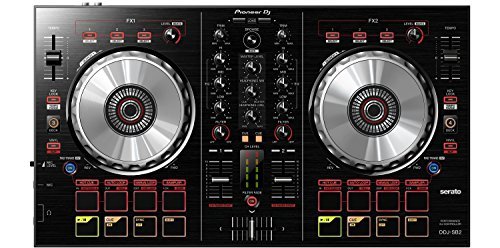 Price: $247.00 at amazon.com
This Is What People Say:
It runs perfectly! I would definitely buy this thing again without hesitation. It has made my job a lot easier. And a lot more fun!
72

Cricut Explore Air 2 Machine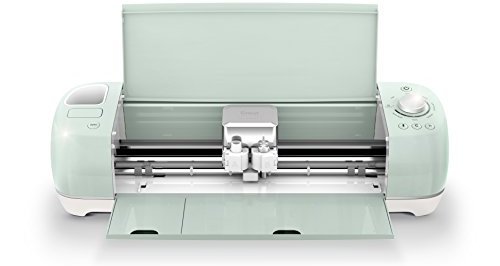 Price: $246.45 at amazon.com
This Is What People Say:
If you have any interest in arts and crafts, this is the machine for you! I've only had my machine for a few short days, but I've already made my first few projects and know that I'll be making them with very little in the way of training. The first project is laid out with simple online instructions and took only a few minutes to complete. Once you see how easy it is to make that project, you'll be amazed at just how impressive the results can be.
73

Panasonic Arc3 Men's Electric Shaver Wet/Dry...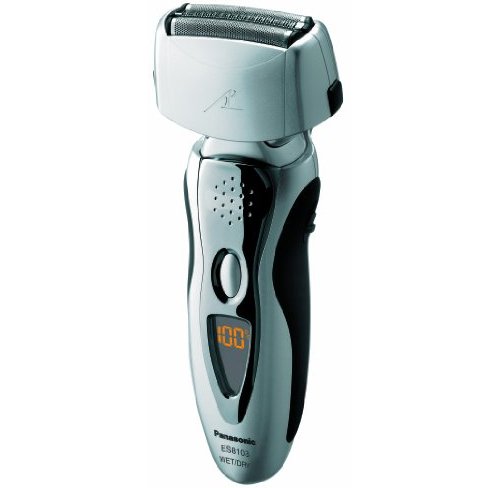 Price: $64.99 at amazon.com
This Is What People Say:
I am 63 and my skin is a lot more tender and subject to cuts than when I was younger. I have been using electric razors off and on for about forty years - Primarily Norelco but also Remington, Braun and Toshiba. During those forty years I did not notice any significant change in the quality of the shave or the pulling, picking and burning that came from shaving certain facial sections over and over again. Panasonic takes electric shavers to a level that is comparable to a blade (which still gives the closest shave) without the mess and pain. I was not sure it was working until I felt the smoothness of the shave. Shaving is much quicker because there are few do overs and it does not irritate sensitive skin. A remarkable and greatly needed advance in electric shavers.
74

Huawei Watch Stainless Steel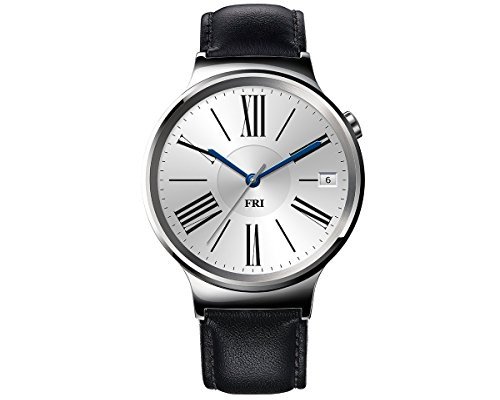 Price: $242.66 at amazon.com
This Is What People Say:
I'm going to keep this simple. This is without a doubt one of the best smartwatches on the market. I've owned a Moto 360, Asus Zenwatch, LG Watch R, and LG Watch Urbane. This is the most elegant, best performing, and well built of all of them. I am very happy with this watch so far and everyone I've shown it too just says wow. It honestly looks so much better in person!
75

Bluedio T3 Extra Bass Wireless Bluetooth 4.1 Stereo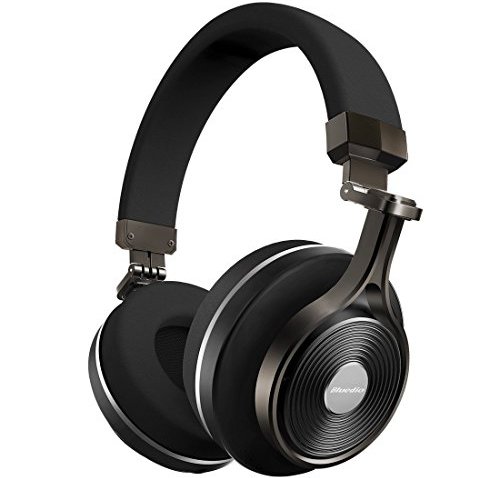 Price: $39.99 at amazon.com
This Is What People Say:
Just like my first pair I received from Bluedio, the sound is mind-blowing awesome. I highly recommend using the 3D mode with these headphones. The sound is very good without using the 3D mode, but when you put these wireless headphones in that mode, the 3D sound takes you to another level of awesome.
76

OtterBox DEFENDER SERIES Case for IPad Mini 4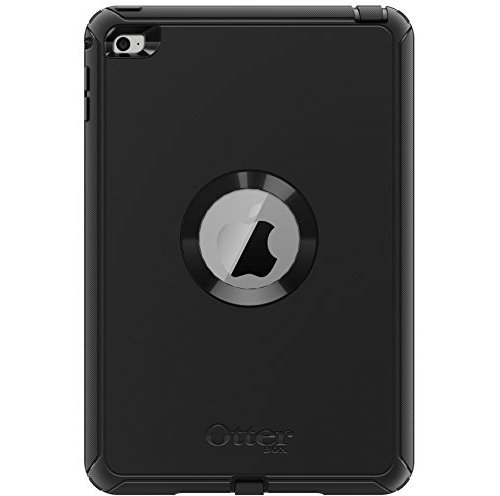 Price: $34.99 at amazon.com
This Is What People Say:
I've got a brand new iPad mini 4 and want to preserve it the best I can. This case entombs your iPad mini 4! There is 360 protection with a very functional screen protector that does not interfere with touch/swipe capacity. There is an inner case which is then surrounded by a dense silicone-like back and bumper. After that there is a stand/easel which attaches to the back when not in use.
77

Turtle Beach - Ear Force Recon Stereo Gaming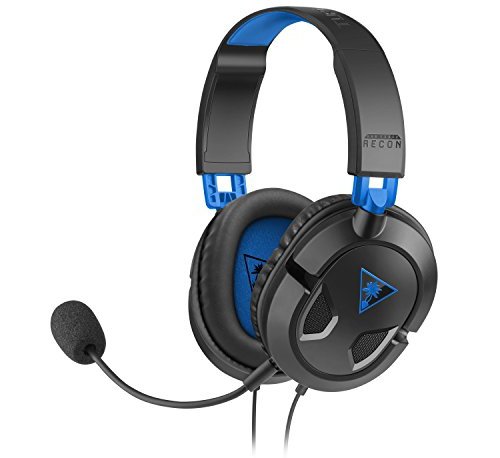 Price: $29.96 at amazon.com
This Is What People Say:
If you want better headphones for your gaming console and don't want to break the bank, these Turtle Beach Ear Force Recon headsets are an automatic buy.
Please rate this article