Amazing Last Minute Thanksgiving Celebrations to Have when You're down on Time ...
By Teresa
Thanksgiving may seem like a pretty cut and dried holiday, but in reality, there are so many fun ways to celebrate Thanksgiving that you may not have thought of just yet! Whether you're looking for a way to celebrate with friends or family, there are so many unique ideas out there to help you celebrate with the people you love the most! You could host a Friendsgiving, a cocktail party, or even do something simpler like celebrating Thanksgiving in the Great Outdoors. Whichever route you choose to go, these fun ways to celebrate Thanksgiving will leave your guests talking for years to come!
---
1

Host a Friendsgiving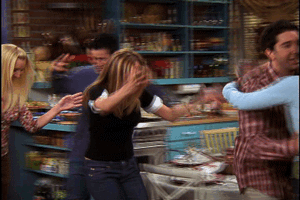 Friendsgiving is one of the most fun ways to celebrate Thanksgiving, whether you can't get home for Thanksgiving, or you are home and haven't seen your friends in a while. You can celebrate on Thanksgiving, but most Friendsgiving dinners are happening the day after, while everyone else is out shopping. I recently saw a themed Friendsgiving party that was inspired by the Thanksgiving episodes of Friends, which seems almost too good to pass up.
---
2

Have an Open House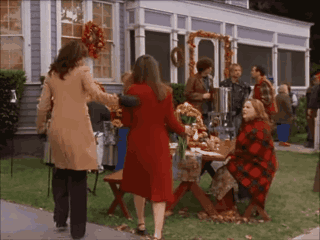 If you want to see everyone on Thanksgiving, from friends to family and the people in between, but you just don't have the room to seat 100 people, invite them over for an open house. They can come and go as they please, especially if they have other parties to get to, and you don't have nearly as much pressure on yourself to feed 100 people in a formal dinner!
---
3

Try Something Different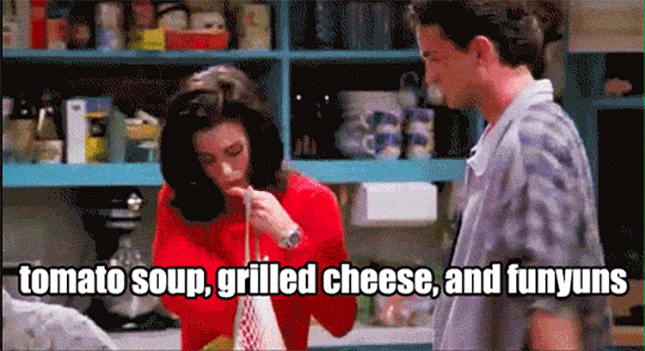 I'm Italian, so every year, alongside our turkey, stuffing, and mashed potatoes, we also have lasagna and other Italian food. If you're sick of turkey or simply want to shake things up, try something different. Try a new theme altogether, or simply add some different dishes alongside your favorite Thanksgiving foods!
---
4

Celebrate Outdoors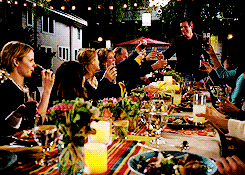 If you live in a place where the weather permits this, take advantage of it! If you can celebrate Thanksgiving with a round of golf, a pickup basketball game, or even just a meal outside surrounded by family, do so. It's usually snowing on Thanksgiving where I live, so the thought of being able to celebrate outside is so new and foreign to me!
---
5

Host a Cocktail Party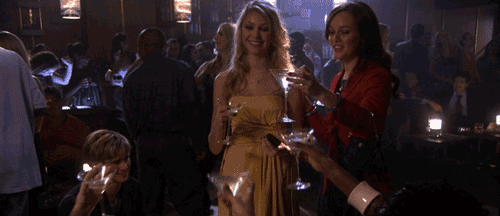 If you want to see your friends over Thanksgiving but don't necessarily want to host an entire Thanksgiving dinner, a cocktail party may be the way to go for you! It's much more casual and easier to host, and people can come and go as they please, which is especially nice over the busy Thanksgiving weekend!
---
6

Volunteer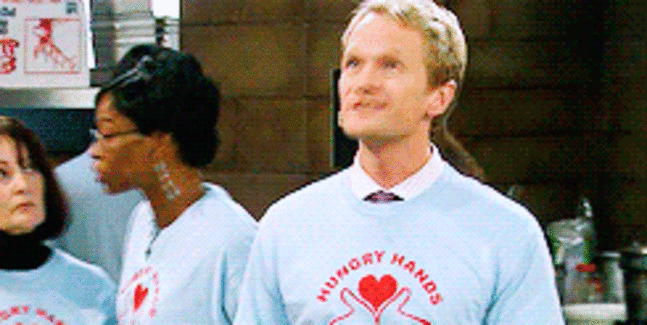 If you've never volunteered on Thanksgiving, I recommend you do so at least one year. It's amazing how much it puts your own life into perspective, all while helping other people have a great Thanksgiving meal. You may not want to. You may think that it's cutting into your own Thanksgiving, but I promise you, you won't regret it.
---
7

Go to a Parade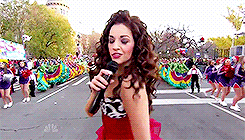 If you live in New York City and have never been to the parade, try it out this year. If you don't live in New York, you'd be surprised at the different parades happening around the country, and there may be one closer to you than you realize!
How are you going to celebrate Thanksgiving? Will you use any of these ideas? Let me know in the comments!
More
---
Comments
Popular
Recent