Sadly, the 90s are over, but that doesn't mean you can't bring them back with some fun 90s themed party ideas! If you're looking for a fun and fantastic party theme, then look no further. Throwing a 90s party will have all of your guests forgetting what Facebook and iPads are, and embracing their nostalgia! To get you started with planning the funnest party of the year, here are a few great 90s themed party ideas! The only thing that should be from the 2000s at this party are your cameras so you can remember everything forever.
---
1

No Smart Phones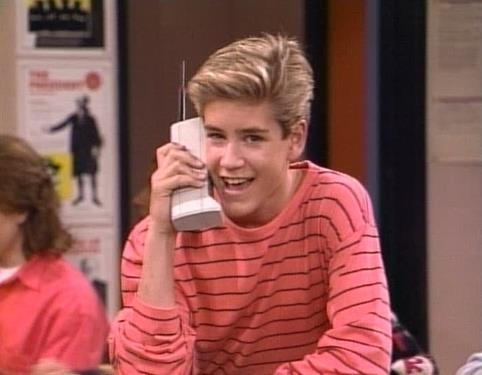 Unless you own an old colorless "brick" cell phone that was around in the late 90s, you should not have a cell phone in your hand during the party. This is one of those 90s themed party ideas that may seem annoying at first, but will actually help everyone have a better time! Nowadays we are all so busy texting or checking Facebook on our phones that we have lost a sense of physical communication. Banning phone use at your party will remind your guests of a simpler time where phones were only used for calling! Plus, less phone use means more conversation, so make sure your guests only use their phones for emergencies!
---
2

90's Toys
One of the best things about the 90s was the array of new toys that came out. Litter your house with 90s themed toys that will remind your guests of what kids used to want before iPods and Leapfrog tablets! You know that trunk of Beanie Babies you have in the attic? Toss them around your tables and couches. Furbies, Skip-its, Tomagotchis, Pokemon cards, Troll Dolls, whatever you still have at your house! It will give your guests a good laugh and also have their kids occupied with something fun.
3

90's Music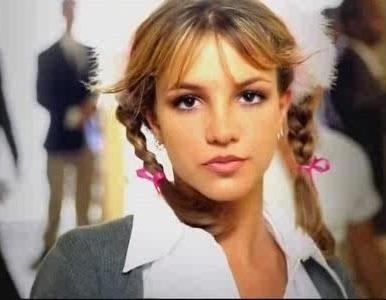 Of course to make a 90s party complete, you need to play some 90's music! Pandora has a 90s themed radio station, or if you want to really commit to your 90s party, you could always get play old CDs that you may have. Whatever your method is to play music, make sure your playlist includes "The Macarena," "Baby Got Back," Backstreet Boys, N'Sync, Britney Spears, Spice Girls, and Hanson. I guarantee that every one of your guests will be belting out "I Want It That Way" by the end of the night, so make sure to keep your video cameras ready!
---
4

Party Favors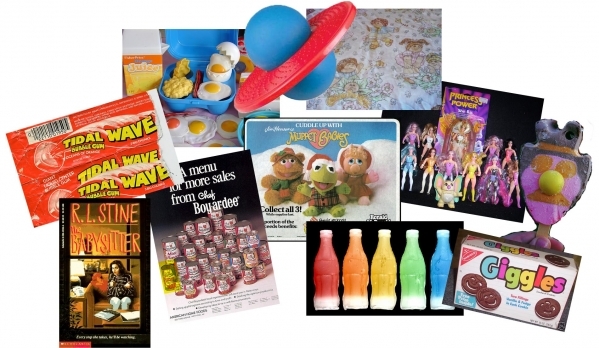 What better party favor to give out at the end than 90's candy! Pop Rocks, Ring Pops, Push Pops, War Heads, Bubble Tape Gum ... the list could go on and on. If you want to throw in a little something extra, put in a cassette tape with the date, title, and color scheme of your 90s theme on the label. This way, they have the perfect retro keepsake to remember your party by! No point in actually making an actual mix-tape of 90's music for them to bring home as it would probably take you days to record and they most likely have no cassette players in their home to listen to it. Oh how I miss mix-tapes!
---
5

Video Games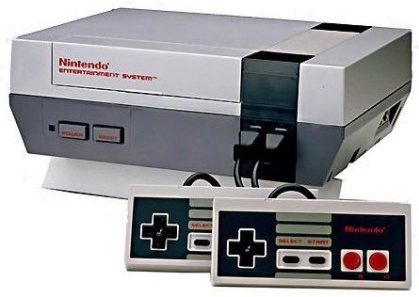 A huge part of the 90s was the introduction of popular video game systems. You have the original Nintendo Gameboy, SNES, the original PlayStation, and N64. If you or someone you know still has these consoles, use them for competitions during your party! See how far each of you can get in Super Mario Bros. or Frogger. The person who does the best will win a fun 90s themed prize! Or just leave the game system out for people to play with as they wish, especially if you have a multi-player game.
---
6

90's TV Shows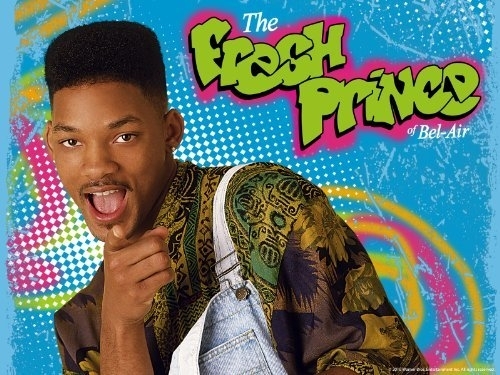 While your party is going on, have your favorite 90's TV shows playing on mute on your TV. Seinfeld, old Friends episodes, Dawson's Creek, Fresh Prince of Bel Air, old Nickelodeon cartoons, Saved By the Bell, and Boy Meets World. Some of these you may be able to find on your Netflix account or iTunes. Pick your favorites and play through them for the duration of your party. It will definitely bring back fond memories for your guests!
---
7

Bean Bag Chairs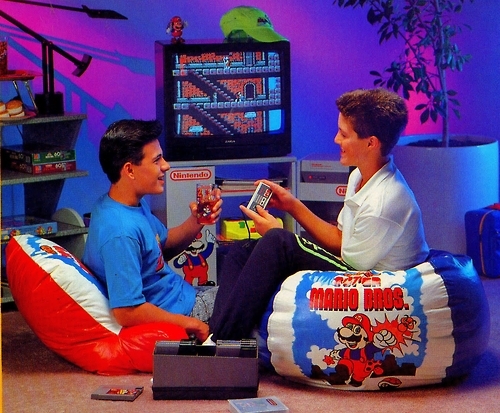 Need extra seating for your party guests? Throw some bean bag chairs around your house! Humorously warn your guests about getting stuck in the chairs, though. If you don't want to go out and spend a bunch of money on bean bag chairs for a party that you will never use again, make your own! All you need is fabric and bean bag pellets, both of which can be found out your local arts & crafts store.
---
8

90's Clothing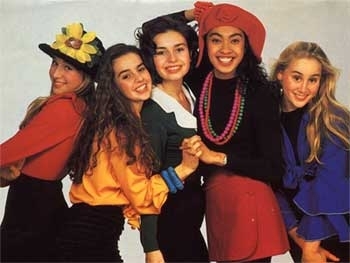 Make sure that when you send out your party invitations, you tell your guests to dress in 90's clothing. This can either be the style of the 90s or dressed as a certain celebrity or popular icon of the 90s. Halloween doesn't need to be the only reason people dress up! Plus you will be able to get tons of unforgettable pictures. If you want your guests to really go all out, offer up a prize to the best 90s outfit.
---
9

Board Game Activities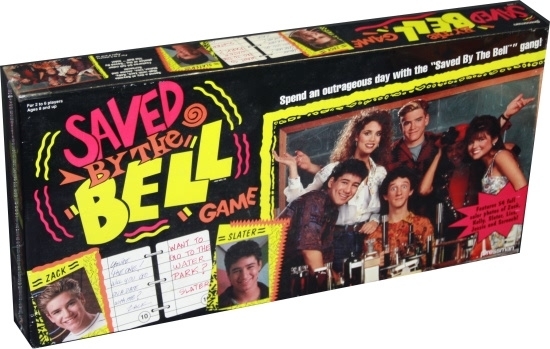 Board games were a family staple in the 90s and can be a fun activity for your 90s themed party! Hungry, Hungry Hippos, Mall Madness, Jumanji, and Dream Phone are some popular games to get you started if you still have any of these vintage games around your house. If this is a party for the older crowd, turn these games into drinking games! Just because the games are old doesn't mean they're not still tons of fun!
---
10

Decor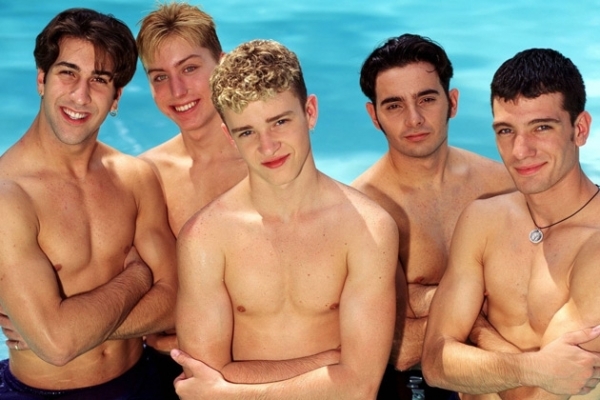 Wall posters of boy bands, Britney Spears, and hunks like Johnny Depp and Joey Lawrence are a must for your 90s themed party decor. You should use a black light and glow sticks to make your room pop, and don't forget the glow stickers for the ceiling!
---
11

90's Movies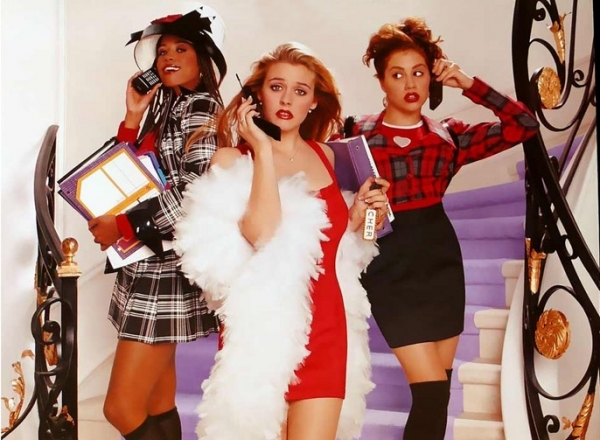 Who can forget movies from the 90s like "Clueless", "She's All That", "Scream", and "10 Things I Hate About You", that really centered around the 90's teens. Have everyone dress up as their favorite movie character, and see who does their best Cher impression with a totally clueless personality!
Tell me after reading this article that you don't miss the 90s horribly now. It was only a decade ago and so much has changed since then! Now we are all so connected to one another that it's nice to plan a party that will help you to disconnect and enjoy your surroundings for once. Even if it's just for the length of a party! Have you had a 90s themed party yet? What ideas did you have for it?
---
Comments
Popular
Related
Recent