Coasters are very nearly a household necessity. In most cases, they can be quite unassuming and plain. However, if you choose your coasters wisely, they can make quite the decorative statement. Just take a look at the following few coasters.
Table of contents:
1

Crate & Barrel Set of 4 Slate Coasters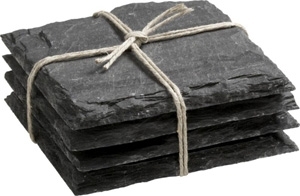 Price: $19.95 at crateandbarrel.com
These earthy slate coasters are a chic way of bringing the outdoors in. These coasters come in a set of four. They are made from slices of natural slate and have a felt backing so as to protect table tops. You can also use them as place cards – simply write on them in chalk and then wipe off when done!
2

Mug-a-Pixels Coasters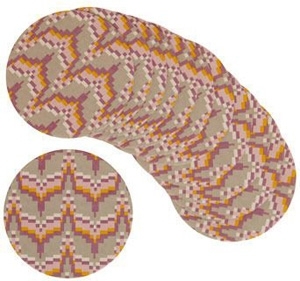 Price: $12.99 at modcloth.com
These eye catching coasters are both recyclable and reusable. There are 12 coasters to a pack and they feature a retro pixelated design. The design is fun and fresh. These coasters are a cheap and cheerful tabletop-saving option.
3

Michael Aram Lemonwood Coasters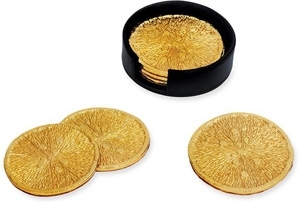 Price: $99.00 at shop.nordstrom.com
These lemonwood coasters deserve to be on show at all times. Each set contains six gold-plated coasters. The coasters are textured and appear to resemble lemon slices. These would make a luxe addition to any home setting.
4

Kim Seybert Studded Coaster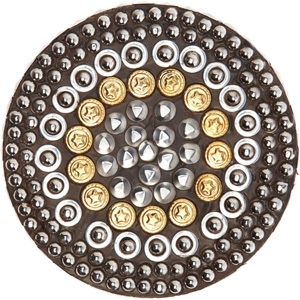 Price: $15.00 at barneys.com
These studded coasters are almost too good to cover up with a mug. These eye catching coasters are made from wood and feature mixed metal studs on the face. The studs are arranged in a circular pattern, creating a quite aesthetically pleasing design. I'd be tempted to have these coasters for display purposes only!
5

Pacific Connections Mondrian Coasters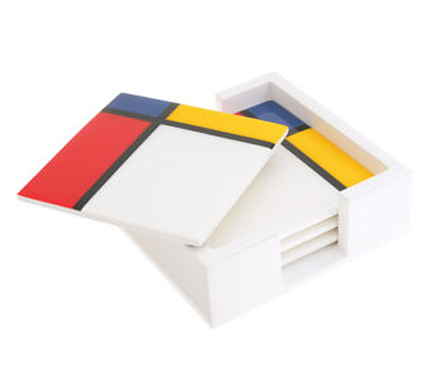 Price: $75.00 at barneys.com
These inspired coasters feature an iconic Mondrian design. They are made from lacquered wood and come in a set of four. The bold, primary colours are quite attention grabbing. They would fit in well with a modern and minimalist décor.
6

Nambe Twist Coasters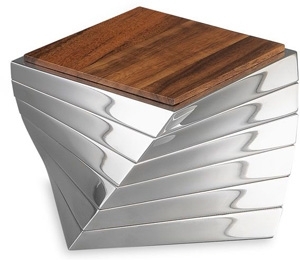 Price: $130.00 at shop.nordstrom.com
These coasters combine natural wood with steely metals. The result is a quite sophisticated design. These square coasters consist of grained acacia wood set in a twisted alloy base. When stacked, these coasters also form a twisting tower.
7

Record Coasters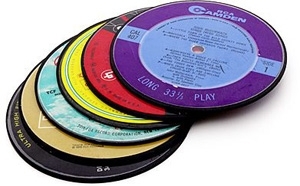 Price: $17.50 at uncommongoods.com
These record coasters would make a hip addition to any household. These eye catching coasters are made of labels cut out from the centre of old vinyl records. The discs are sealed so as to prevent any moisture seeping in. Each set features six assorted coasters.
8

Tree Ring Coasters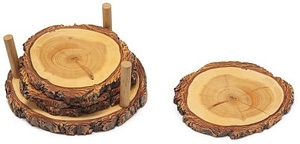 Price: $55.00 at uncommongoods.com
These tree ring coasters are all kinds of quirky. They are hand crafted and made from sustainable wood harvested from small diameter trees. Coasters come in a set of four and tree rings are marked to show their age. These would make an unusual yet welcome addition to any table top.
Hopefully now you are thinking twice about the humble coaster. As you can see, there are a range of eye catching coasters out there. Which of the above do you like best?
Please rate this article