There are lots of fun ways to share your love for Disney, but one of my favorite ways is through Disney themed skins for your laptop. As a lover of all things Disney, I have spent months searching for the perfect one for my laptop. These 7 were my favorites that I found. Now, you can let everyone know who your favorite Disney character is with these Disney themed skins for your laptop.
---
1

Snow White Decal for Your Mac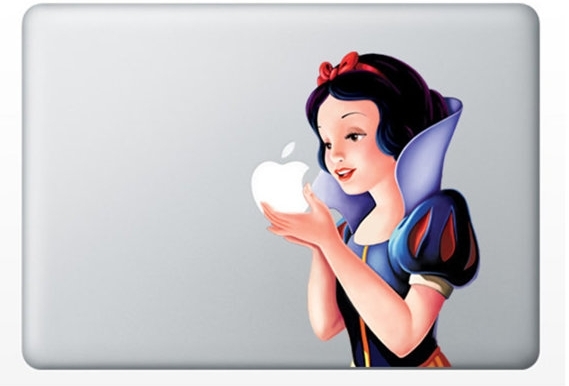 Out of all the Disney themed skins for your laptop, this Snow White one is my favorite. I love the way the Macintosh apple logo is incorporated in this decal. Etsy shop Twinsicles makes each decal out of vinyl and they are all handmade. You can grace your laptop or iPad with Snow White for just $4.99!
---
2

The Wind… by Alice X. Zhang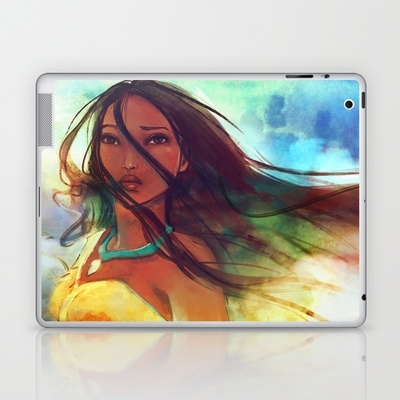 The Wind… is an artist print by Alice X. Zhang that you can order as a skin for your laptop or iPad. Prices range from $25 - $30 depending on what size laptop you own. This artist-rendition of Pocahontas is absolutely stunning. This laptop skin is a more unique and original way to share your love for the Disney. You can order yours at society6.com.
3

Siren by Tim Shumate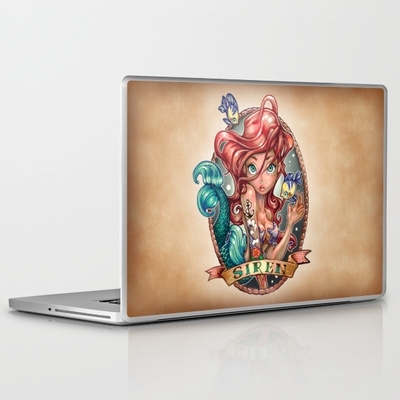 Are you a fan of tattoo and pinup style? If so, then this version of Ariel by Tim Shumate just might be the laptop skin for you! He features everyone's favorite mermaid in traditional tattoo style and even has her donning tattoos herself. Her pose, expression, and attire are reminiscent of famous pinups. Decorate your iPad or laptop with this skin from $25-$30 at society6.com.
---
4

Mickey Trousers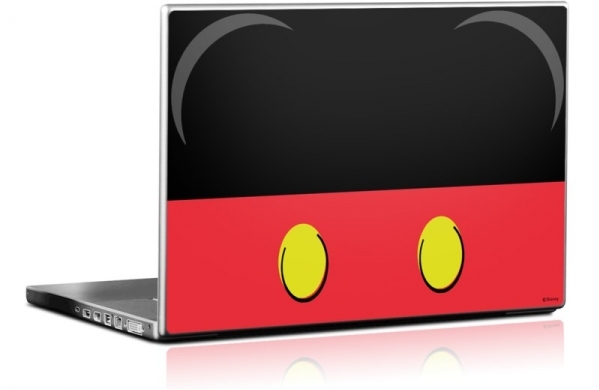 DecalGirl.com has a one-size fits most laptop skin featuring the most famous mouse of all time – Mickey. What I like most about this skin is that it uses Mickey's defining features (his ears and trousers) instead of the character himself. This laptop skin is a great way to show your love for the mouse that started it all! Get yours for just $19.99.
---
5

Peter Pan Decal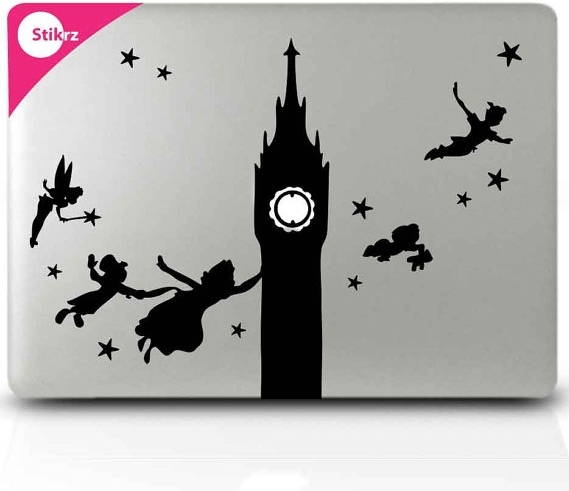 I love this laptop decal of all the main Peter Pan characters flying around the clock tower. You can order this decal in an array of colors, not just black. Etsy shop Stikrz hand makes each decal out of vinyl and ships worldwide. You can deck out your laptop with this Peter Pan skin for just under $10.
---
6

Sulley Decal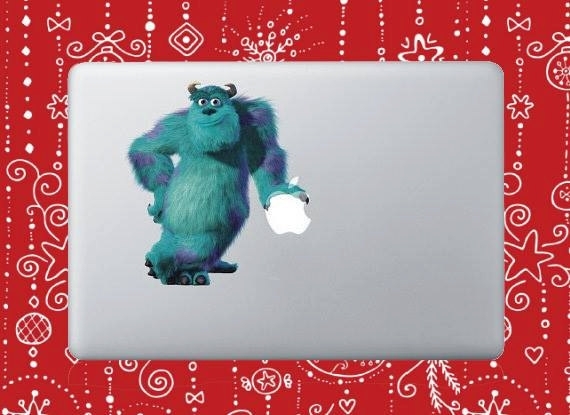 If you prefer Disney/Pixar films then you're in luck, because there is a large selection of Disney/Pixar themed skins as well. I just love this one of Sulley from Monsters, Inc. Etsy store Lotuspealstore has a Mike decal for sale too, if he is your favorite Monster. You can order your handmade sticker for $10 through the shop.
---
7

Cinderella's Castle Skin by EFD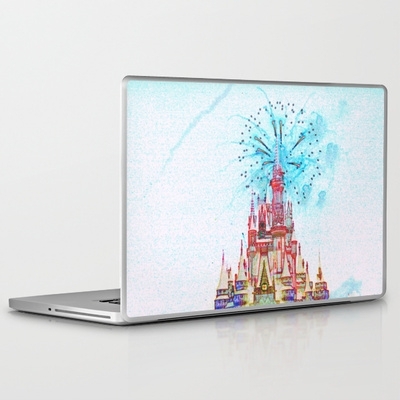 If you are a bigger fan of the Disney company, Disney World, or Disneyland as opposed to the movie characters themselves, then this is just the laptop skin for you! Featuring Cinderella's Castle in a multitude of colors, this skin is sure to grab compliments. The skins cost anywhere from $25-$30 and go on easily without bubbles and are easy to remove. You can order your colorful castle at society6.com.
Laptop skins are a great way to share your hobbies, interests, and let others know about your personal style. These Disney themed laptop skins are sure to impress! Which of these Disney themed laptop skins was your favorite?
---
Comments
Popular
Related
Recent