There are some amazing email subscriptions out there. Unfortunately, sometimes checking your email everyday can be a dull task. Filtering through work emails, spam, and junk mail isn't exactly exhilarating. If you want to brighten up your inbox and your day, put yourself on these amazing email subscriptions. Some are inspiring, some are informative, some are just plain interesting, but you'll quickly see that adding these email subscriptions to your inbox will have excited to check your inbox every morning.
Table of contents:
1

TUT's Notes from the Universe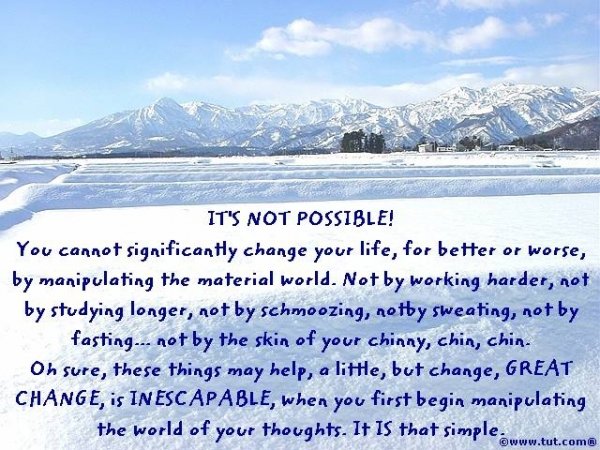 Sign up here: tut.com
TUT's Notes from the Universe is one of the most amazing email subscriptions I've ever come across. Every day you receive "notes from the universe" encouraging you to keep going, not to give up, and to be more positive. They'll always add a little bit of pep to your day, and if you need a pick-me-up they'll do that too. I guarantee that even on the worst days, you can count on this email list to make you feel happier and positive.
2

My Daily Insights Quote of the Day
Sign up here: mydailyinsights.com
Just like TUT, Quote of the Day provides a little bit of inspiration and positivity on your blah days. However, Quote of the Day provides you with an inspirational quote from an inspirational person everyday rather than a note from the universe. It's an easy way to stay positive and you'll also look forward to checking your email every morning!
3

Word of the Day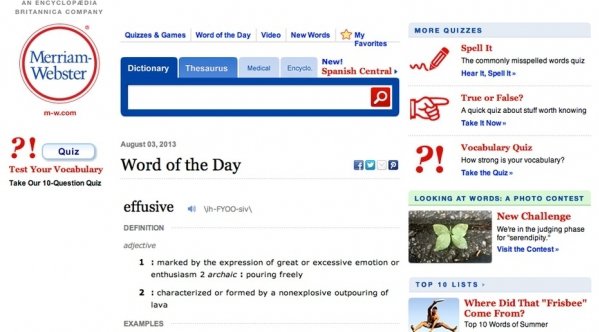 Sign up here: merriam-webster.com
Merriam-Webster is the best Word of the Day email subscription I've found so far. It's especially great for all of the writers out there because if you're super busy and don't have time to read all the time, it's a great way to expand your vocabulary on the go!
4

TheSkimm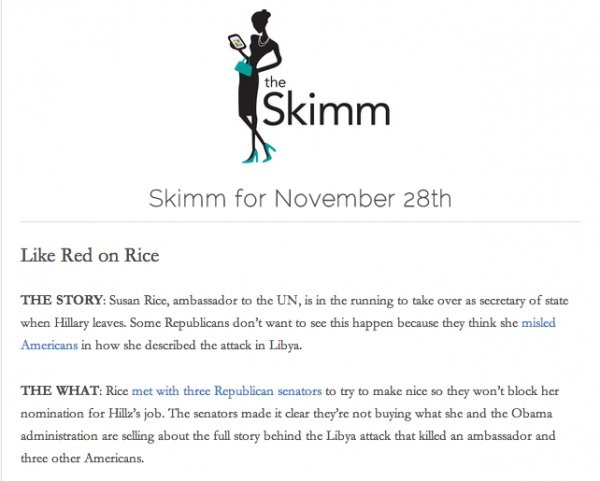 Sign up here: theskimm.com
TheSkimm is the perfect email subscription for all women on the go. Started by two women and praised by Lena Dunham, TheSkimm gives you a quick and easy update on what's going on in the world with a little feminine twist. It's perfect if you only have a few minutes to catch up and also love to stay up to date on current events.
5

Horoscopes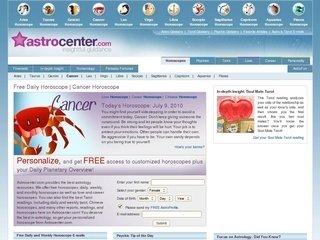 Sign up here: astrocenter.com
Reading your horoscopes are always a fun little treat, so imagine getting your personalized horoscope sent to your email inbox everyday! When I'm bored and can't find anything to do, I love to quickly check my email inbox for my horoscope of the day! It's something to always look forward to!
6

The Daily Beast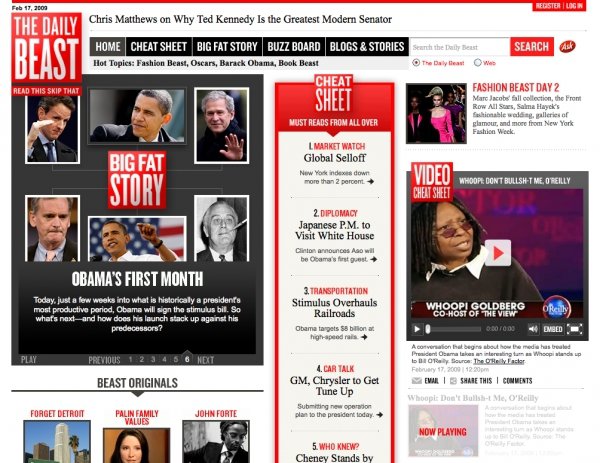 Sign Up Here: thedailybeast.com
The Daily Beast is similar to TheSkimm, but it has more options for personalization. It sends you a newsletter everyday, but you can pick between politics, business, breaking news, culture, fashion, or a summary of all of them! It's great if you're an on-the-go person but like to stay connected!
7

Lauren Conrad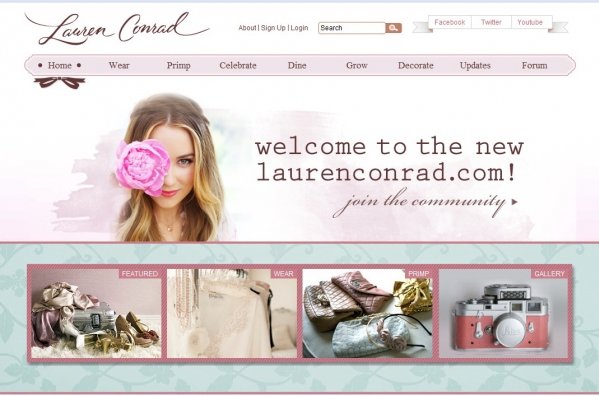 Sign up here: LaurenConrad.com
LaurenConrad.com is one of my favorite websites. She's almost like Martha Stewart for a new generation. She's always posting recipes, DIY activities, fashion ideas, and so much more on her website. If you don't have time to check the website everyday but love her tips, signing up for her email subscription list is the perfect way to catch up! Not only does she send new articles, sometimes they'll include articles you may have missed from months ago. Last week I got an email from LaurenConrad.com with a series of articles from months ago called "Ladylike Laws" that I had completely missed but absolutely loved reading! She has the greatest tips!
I love signing up for email subscriptions that I'll actually enjoy reading rather than spam emails! It makes checking my email every morning that much more fun! What are your favorite email subscriptions? Have you signed up for any of these?
Please rate this article