Disney has a special place in almost everyone's heart, and you can finally express your love for it with these amazing Disney themed iPhone cases for every fan out there. From princesses to the park, Disney has created some of the most memorable movies, rides, and experiences of our lives. Embrace your inner child on your phone and see if you love any of these Disney themed iPhone cases as much as I do.
---
1

Princess Pack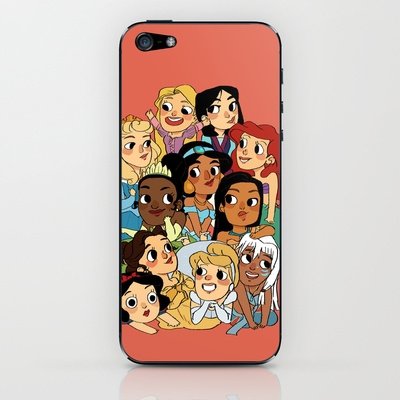 If you can never choose which Disney Princess is your favorite, why not have them all on one of the most adorable Disney themed iPhone cases. This case includes your favorite classic princesses like Cinderella and Jasmine, but also features some of the not-so common princesses like Kida from Atlantis. This iPhone case is the perfect accessory for any girl who shares my dream of being a Disney Princess.
---
2

Cinderella's Castle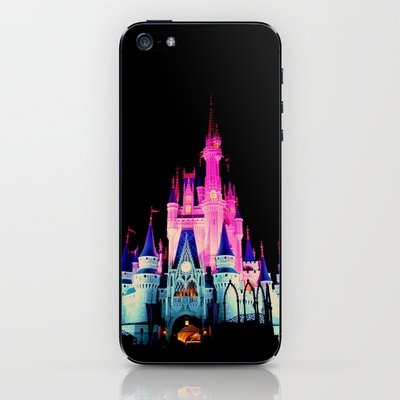 We all know that Disney World is the happiest place on earth. With this iPhone case, you can keep a piece of that magical amusement park in your pocket at all times. Cinderella's Castle is one of the most iconic sites in Disney World so it understandable why this case reminds you of the happiness of being at the park. The castle is even more iconic and beautiful when lit up at night.
Trendinig Stories
More Stories ...
3

MU Class of 2013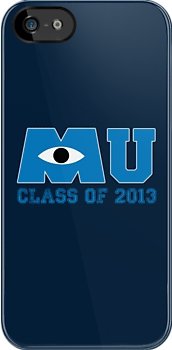 We waited years for the prequel to Monsters Inc, and Monsters University did not disappoint. Show your pride of being a die-hard Monsters fan with this Monsters University "Class of 2013" phone case. It is perfect for the college student who is actually in a recent graduating class. We grew up with these Disney and Pixar movies, and we are graduating along with them.
---
4

Mirror Mirror on the Wall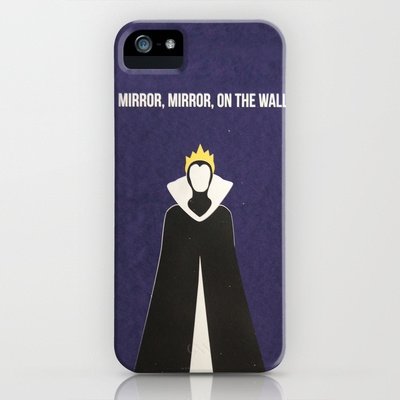 Why should the princesses have all of the fun? This minimalistic iPhone case features one of the first and most terrifying Disney villains, the Evil Queen from Snow White. It is simple enough to not be overwhelming, but still captures the essence of a Disney villain. If you are a fan of the darker side of Disney, this is definitely one iPhone case you should check out.
---
5

A Little Bit of Everything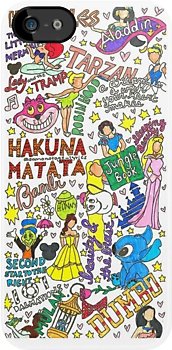 If minimalistic isn't your thing, then go to the opposite side of the spectrum with this incredible Disney themed iPhone case. It features a little bit of all of your favorite Disney classics. There is Dumbo, Cinderella, the Lion King, Lilo, and even Jiminy Cricket from Pinocchio. Of the many Disney themed iPhone cases, this one is perfect for the fan who couldn't even imagine picking only one movie to feature on their case.
---
6

Vintage Fantasyland Map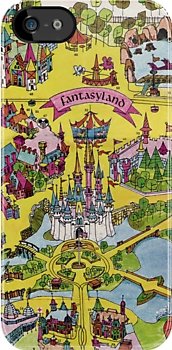 Fantasyland might be one of the most magical parts of Disneyland and the best way to remember how magical it is, is with this vintage case. You can even spot your favorite rides like Dumbo's Flight and the Carousel. This case will be a constant reminder of the happiness you feel when you get to run around Disney World as a kid, or as an adult, no judgments here.
---
7

Just Keep Swimming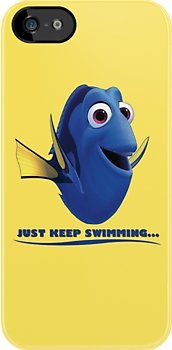 Not only is Dory one of the favorite Disney characters of all time, but the message of this iPhone case is one we can all keep in mind. It is the perfect and constant reminder to keep up your spirits just like Dory did. When the going gets tough, just look down on your phone, and you will be inspired to "just keep swimming" through your hardships.
---
8

"Disney" Characters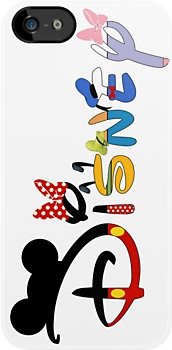 If you love the classic characters like Mickey, Minnie, Donald, and Goofy, this Disney iPhone case is for you. This creative case takes all of your favorite characters and tweaks them to spell out "Disney." This is one of the most cheerful Disney themed iPhone cases out there.
---
9

The Man, the Myth, the Legend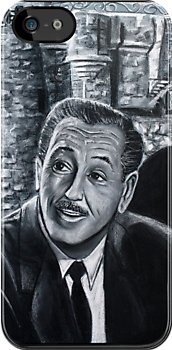 Honor the man behind the magic with this iPhone case. He is the man who created an entire world of magic and happiness. Can you imagine if he had never created Mickey Mouse or opened the doors to Disneyland or Disneyworld. This iPhone case is a great way to commemorate and celebrate everything Walt Disney has done for us. Thank you Walt!
These cases are a way to feel the joy of Disney every time you get a text or call. No matter what your favorite thing about Disney is, there is a case out there that is perfect for you. What did you think of these Disney themed iPhone cases? Do you love any other Disney iPhone cases? Do you prefer a Disney themed case or something more simple like a pattern?
---
Comments
Popular
Related
Recent